Your travel guide to Limousin
Your travel guide to Limousin
For a real taste of the French countryside, try Limousin. With its lush green fields and herds of cattle, this enchanting region offers a totally different side of France. Book now your getaway and get up to 30% discount for your accommodation with our Smooth Rate. 
LIMOUSIN: BE INSPIRED 
Visit: the free-roaming wolves of Chabrières 
Explore: take a boat on Lake Vassivière 
Taste: eat some tender veau de Limousin cutlets 
Learn: about the region's porcelain in Musée Adrien Dubouché 
Explore: hike in the national parks 
Admire: the awesome cathedral of Limoges 
WHEN TO GO TO LIMOUSIN? 
A lot of the best Limousin attractions involve being outside, so you'll want to visit when the weather is good. In general, that will be between June and September. Limousin tourism peaks in August, so be sure to book in advance. 
WHAT TO DO IN LIMOUSIN? 
Looking for Limousin points of interest? Don't worry, there's more to do here than just admire the cows. You'll be kept busy throughout your visit with some of these ideas. 
Limoges: The region's main city is the centre of Limousin travel. This is where you'll find a beautiful old cathedral that took 6 centuries to build, as well as the famous porcelain museum. 
Lake Vassivière: There are main lakes around Limousin, but this is the best. This enormous body of water is ideal for boating or swimming. 
Oradour-sur-Glane: History lovers must visit this ruined village. Destroyed in the Second World War, it has been preserved as a poignant memorial to those who died. 
Chabrières Park: If you're into nature, you can't miss this on your list of Limousin things to do. The chance to see free-roaming, protected wolves in their natural habitat is a must! 
Noailles: Don't miss the town of Noailles, best known for its creepy cave system, the Abyss of Fage. Stay away if you're scared of bats! 
Château de Châlus-Chabrol: There are lots of castles around Limousin, but this is one of the most interesting. King Richard the Lionheart died here, and today it is open for visitors. 
THE BEST RESTAURANTS IN LIMOUSIN 
Limousin is best known for its beef, but other meat is often on the menu, too. If you're a meat lover, you'll be in heaven! 
Le Cheverny: For a real gourmet experience, visit this restaurant in Limoges. Don't miss the elegant beef preparations. 
Les Petits Ventres: In the heart of the old town of Limoges, this charming restaurant has a kid-friendly menu. 
Le Coq d'Or: Stop in Chénérailles to try this restaurant's simple but exquisite menu. The wine list is a delight. 
WHERE TO STAY IN LIMOUSIN 
Limousin is best known for its beef, but other meat is often on the menu, too. If you're a meat lover, you'll be in heaven! 
The Originals City, Hotel Alexia, La Souterraine: The medieval village of La Soutterraine is one of the best places to enjoy a relaxing break in the region. With its spacious rooms, swimming pool, and gourmet restaurant, this hotel will leave you totally chilled. 
The Originals City, Hotel Le Boeuf Rouge, Saint-Junien: In summer, don't miss this hotel's great pool - but the great restaurant and friendly service will be there all year round.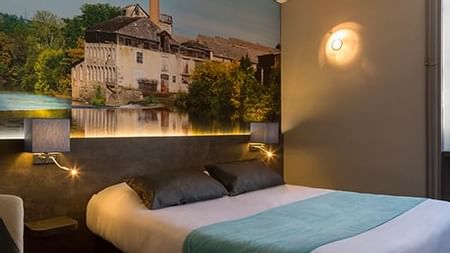 Saint-Junien , France
The Originals City,
Hotel Le Boeuf Rouge, Saint-Junien

(Inter-Hotel)

57, boulevard Victor Hugo, 87200 Saint-Junien See on map
WiFi

Air-conditioned room

Free hotel car park

Pets admitted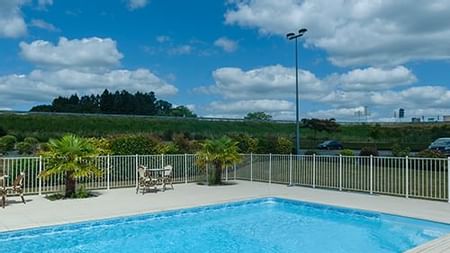 La Souterraine , France
The Originals City,
Hotel Alexia, La Souterraine

(Inter-Hotel)

9, zone d'activités de La Prade null, 23300 La Souterraine See on map
WiFi

Bycicle premises

Air-conditioned room

Free hotel car park
Subscribe to our newsletter to receive our latest offers
SUBSCRIBE