Your unforgettable city break in France
Your unforgettable city break in France
How does a weekend getaway in France sound? Explore some of the world's most exciting cities with The Originals Hotels. Rich in culture, history, and architecture, these French cities are sure to inspire and delight you. Unlock our Smooth Rate now and stay at the best price!
Paris: the city of lights

The French capital is a city that needs no introduction! World-famous monuments like the Eiffel Tower, spectacular museums, and streets that ooze history and culture at every turn. Enjoy a day's sightseeing in the city centre, take a cruise down the Seine, or head to one of the much-loved flea markets, popular with locals and tourists alike.

The Originals Boutique, Hotel Maison Montmartre, Paris is in one of the trendiest parts of town, making it easy for you to explore the historic Montmartre district. Want to be in the heart of the action? Then try The Originals City, Hotel Parisiana, Paris Gare de l'Est Train Station, right in the centre of the tenth arrondissement.

Marseille: paradise for pirates

The old port of Marseille has been a centre of trade for over 2,600 years. Once popular with corsairs and pirates, it is now a charming dockside area with a fish market, plenty of quirky shops, and cafes to suit every taste. When you've finished exploring this zone, head up the hill to the Basilique Notre Dame de la Garde for jaw-dropping views and an intriguing historical site.

Stay at The Originals City, Hotel Marseille Airport. This cosy, modern hotel is ideally located for getting around and has a free shuttle service to get you to and from the airport in style.

Bordeaux: the heart of wine country

If you love a glass of rich red, then there's no better destination than Bordeaux! All around this city you'll find glamorous châteaux, more than 20 museums, and fascinating old churches. Of course, there's no better attraction than the local wine. See how it's made, sample different varieties, and enjoy a taste of the gourmet life!

The Originals City, Le Cottage d'Amphitryon, Bordeaux South promises a warm welcome and a comfortable, modern room. Naturally, the hotel also has a fine restaurant - with all the delicious cuisine you'd expect in this part of France.

Your French city break

Wherever you'd like to go, there's a hotel for you. Begin your French getaway with The Originals Hotels. You'll soon see why France continues to be the country with the most tourists in the world!

End Of Article

3
HOTELS SELECTED FOR YOU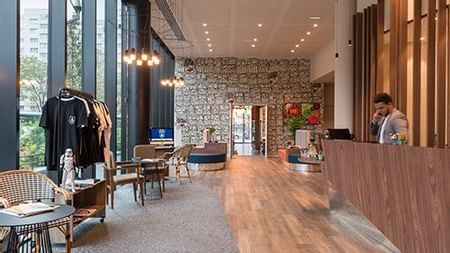 Paris , France
The Originals Boutique,
Hotel Maison Montmartre, Paris 32 Avenue de la Porte de Montmartre, 75018 Paris
See on map
WiFi

Pets admitted

Fee-paying hotel car park

Bar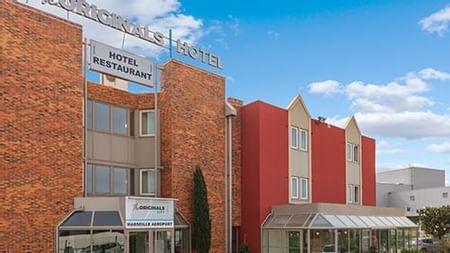 Vitrolles , France
The Originals City,
Hotel Marseille Airport 2 Rue de Madrid, 13127 Vitrolles
See on map
WiFi

Air-conditioned room

Free hotel car park

Pets admitted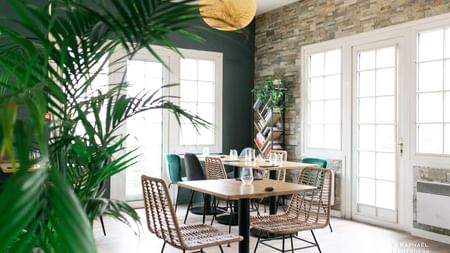 Gradignan , France
The Originals City,
Hotel Bordeaux Porte du Bassin, Bordeaux South

(Inter-Hotel)

3, rue Jean Monnet, 33170 Gradignan See on map
WiFi

Air-conditioned room

Free hotel car park

Pets admitted
Subscribe to our newsletter to receive our latest offers
SUBSCRIBE