Andalusia – Variety of Landscape, Culture and Experiences
To discover Andalusia, is to venture into one of the most beautiful regions of Europe and, arguably the least European of all; with its cultural jewels inherited from a long Hispano-Muslim history. You'll be seduced by the friendliness of a people descended from a mix of Muslim, Jewish, Christian and Romani.

In the shadow of a monument or on the corner of an alley in Seville, Cordoba, Granada, Cádiz, Jerez de la Frontera or Málaga listen to the sound of a guitar accompanying the snap rhythm of the heels of a flamenco dancer. It's as stereotypically Spanish as it is part of the fabric of the Andalusian culture.
On the Costa del Sol, our hoteliers recommend joining the throngs of tourists rushing to get their spot in the sun. Or for something a little quieter, head to the Pueblos Blancos, inland picturesque white villages that invite you to wander their narrow winding streets.

From natural parks and wild coves to the snow-capped mountains of Sierra Nevada, our well-located hotels in Andalusia will help you explore the best of its dazzling range of scenery, cultures and experiences. Find out what our local experts recommend doing, visiting during your stay in Andalusia!

Sunshine, Landscapes, Cultures
Andalusia: Be inspired
What to do, to see, to hear...
Transports in Andalusia
The easiest and fastest way to get to Andalusia is by plane. The region has 2 international airports: Seville and Málaga. To get to other Andalusian cities, you will have to opt for domestic flights to Granada, Almería, Cadiz and Jerez de la Frontera. If you want to arrive by train, it's possible, but not easy. From France, all trains to Andalusia have at least one connection (usually Madrid). You can also, if you have the time, travel the more than 1750 km between Paris and Andalusia.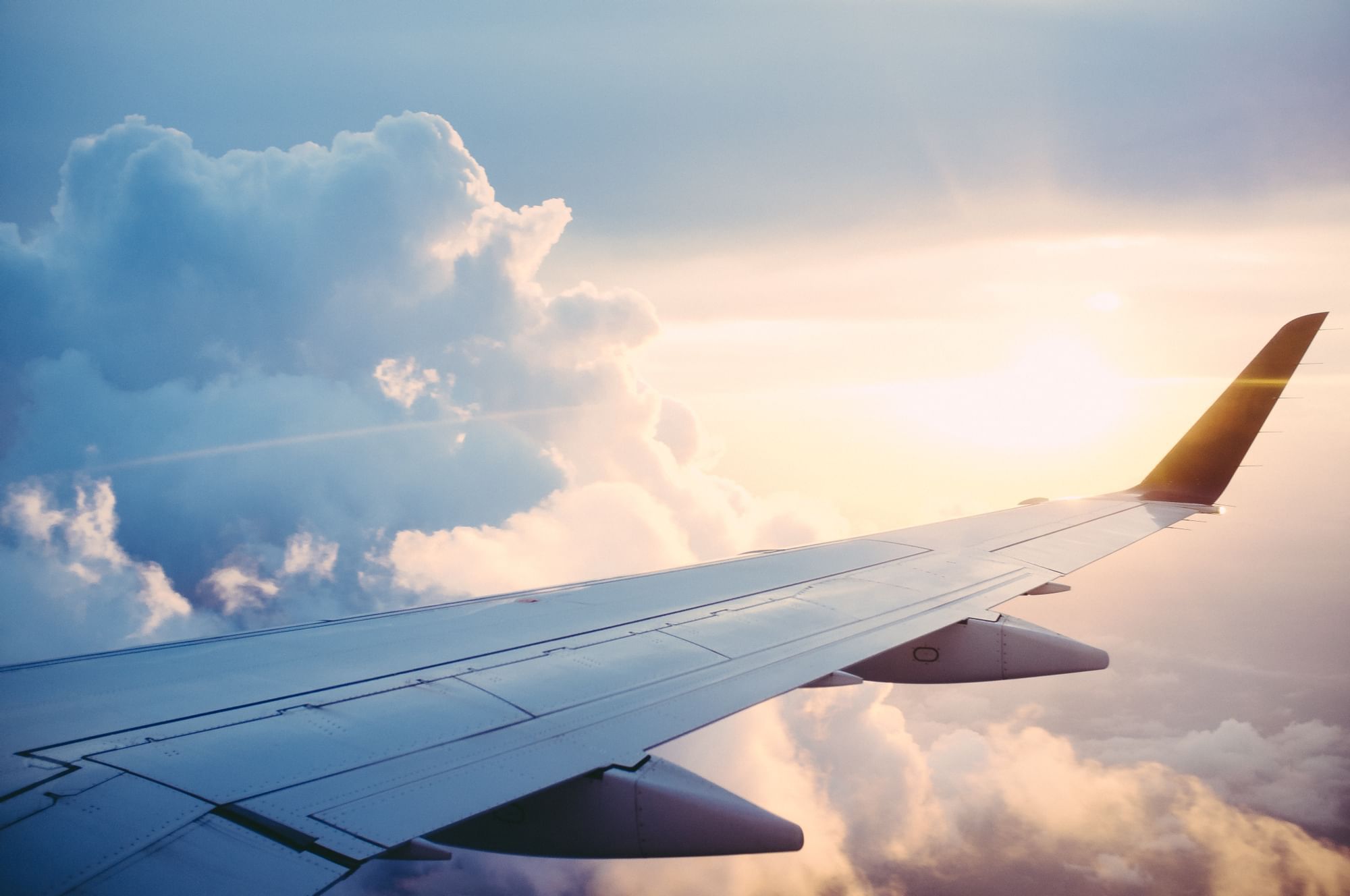 Best time to go to Andalusia
In Spanish, the words sol y luz describe the Andalusian summer perfectly - sunshine and light! On this last little piece of European mainland before you reach the African continent, Andalusia enjoys a classic Mediterranean climate with mild winters (15°C average in January, much colder in the mountainous regions) and long and warm summers with temperatures that hover around 40°C when you head inland. The best times to visit according to our local hoteliers are spring and fall where you can still indulge in some beach tanning and enjoy finding enough space to do so.
Seville, Cordoba, Granada, Malaga ...the big Andalusian cities offer a thousand historical and cultural riches to discover. In the countryside, the idyllic looking fincas perpetuate the tradition of breeding horses and bulls. Intimate Andalusia is revealed in the narrow streets of its villages, the town squares surrounded by blinding white houses, the soft trickling of fountains, the Baroque facade of historical churches and the small-town bars where generations of Castilians continue their conversations around tapas. Discover easily the main attractions, things to do and what to visit thanks to our top hotels in Andalusia.
In the Footsteps of Al Andalus
The medieval Muslim territory of Al-Andalus left a fabulous architectural and cultural heritage throughout Andalusia. Succumb to the captivating beauty of the Alhambra and its gardens and let yourself be impressed by the sophistication of the Mezquita of Cordoba and the 856 columns of its ancient prayer hall. In Alcázar of Seville a UNESCO classified World Heritage marvel awaits with its Moorish stucco, carved wooden ceilings, murmuring pools and gardens sweetened with the scent of wild jasmine.
Admire Breath-taking Landscapes
While the beaches of Andalusia get most of the attention, its 14 natural parks are equally deserving. One of the most beautiful is Cabo de Gata-Nίjar Natural Park, located southeast of Almerίa. Classified as a UNESCO Biosphere Reserve, it is home to ancient submarine volcanoes and coves of singular beauty. Andalusia is also a land of mountains, with the famous Sierra Nevada (Granada) range whose highest point rises to more than 3400m. And Andalusia has one more natural surprise in store, that of the Tabernas Desert with its Hollywood history acting as the setting for more Westerns and desert scenes than you probably realise. 
 
Immerse Yourself in A One-Of-A-Kind Culture
 Andalusia offers a thousand facets to discover. Among them: Jerez de la Frontera, the birthplace of flamenco, sherry wine and equestrian art that teaches horses to dance. Not to be missed is Ronda, a majestic city built between the two banks of an impressive 170m deep gorge and spanned by a bridge that captivated Hemingway and Orson Wells to name a few, as well as Gibraltar and its famous rock, a small piece of Britain on Andalusian land for 300 years.
Seduced by Seville
From the Alcázar to the bullring, the capital of Andalusia offers a thousand discoveries. There is its Gothic cathedral, the largest in the world, and its bell tower (the Giralda) which from its height of 97m positioned on the old minaret of the mosque of the city offers a unique point of view. There is also the impressive Plaza de España and the refreshing Parque Marίa Luisa, the district of Santa Cruz and its winding lanes in the heart of the city, as well as flamenco shows and Romani songs that resonate at night.
Climb to the White Villages
Between the provinces of Málaga and Cádix, you will discover an almost endless number of white villages hung on the side of rocky slopes. Why white? They owe it to the locally sourced lime that covers the facades of almost every home. Mijas, Nerja and its splendid view, Frigiliana, the beautiful Arcos de la Frontera and Gaucίnou de Casares are all picture-perfect paper-white examples for you to explore. There is one exception. Júzcar (near Ronda) has lost its 'Pueblo blanco' status since its houses were painted Smurf-blue to promote the movie in 2011. While the movie promoters were happy to return back to white, the locals decided otherwise and so blue it remains.
Enjoy the Sun
You can't talk about Andalusia without talking about the Costa del Sol. From Málaga to Gibraltar, the famous Mediterranean coast shows off its miles of beaches and seaside towns that are a holidaymaker's dream. Facing the Atlantic, Torremolinos, Fuengirole, Benalmadena and chic Marbella offer a less crowded alternative on the Costa de la Luz. Andalusia (Huelva-Cádix) is a paradise for those who enjoy windsurfing, kitesurfing, hiking or horseback riding on long sandy beaches.
Andalusia, a Cuisine as mixed as the culture
In the "Garden of Europe" the cuisine has at its heart a love for dishes that are simple and authentic. Most dishes will encounter olive oil either in the kitchen or at the table, such as migas (dry bread rubbed with garlic), different ensaladillas, grilled fish, tortillas or traditional gazpacho. Regional specialties include chorizo, salmorejo (thick vegetable soup), jamón con melón, rabo de toro (bull's tail with vegetables) or ajo colorao (a pepper and potato dish). Sweets have themes of honey, cinnamon and orange blossom inherited from Arab flavours. Eat your way around the best of Andalusia with some must-try restaurant recommendations from our local hoteliers.
Andalusia
Az-Zait
To discover this Sevillian restaurant, you will have to leave the tourist areas and head to the more residential one that surrounds Plaza San Lorenzo. An intimate address, where tapas and Andalusian specialties with creative notes are a treat for your taste buds. The name comes from the Arabic 'olive juice' and is a good hint at a popular ingredient in many of the dishes. 
Andalusia
Almudaina
Just a few steps from the Mezquita, this restaurant in Cordoba opens the doors of a historic house (the uncle of Charles Quint lived there) and introduces a menu of traditional regional cuisine perfectly executed. Enjoy the scenery and its magnificent covered patio. Early reservations are recommended. 
Andalusia
Las Tomasas
This Granada restaurant will lure you in with its incomparable view of the Alhambra Palace, but the reworked regional dishes that make the most of seasonal and local flavours will be the real reason you'll want to return. Beautiful during the day, the setting becomes magical at night.
Andalusia
José Carlos Garcίa
Two rooms, a large outdoor terrace overlooking Malaga's marina and an open kitchen where the chef plays with flavours and aromas to create cuisine that is inventive, surprising and emotional. 1 Michelin star.
Andalusia
La Curiosidad
Curiosity is undoubtedly the best fault of Mauro, the chef of this gastronomic restaurant in Cádiz. Formed by the great names of Spanish cuisine, the young man today puts his talent and imagination at the service of the produce and culinary tradition of his city. Awarded 1 Bib Gourmand in the Michelin Guide.
 
Andalusia
La Carbona
All the flavours of Andalusia brought up to date at this restaurant in Jerez de la Frontera. The setting is a renovated warm and inviting old cellar-warehouse that highlights the local production of sherry wine.