Barcelona, Beautiful, Bold, Brilliant
Attracting more than 30 million tourists* every year, this radiant Mediterranean-cradled city is not only a top tourist destination in Spain, but one of the most visited in all of Europe. Beyond its title as Catalonia's economic and political capital, Barcelona has lots to show off, from climate to culture and from gastronomy to heritage, all with a unique sense of celebration.
Multi-faceted, the best of Barcelona is only revealed as you explore from one barris to the next, turning the pages of this open-air history. A perpetual-holiday city where Gaudi's organic-curving masterpieces rub shoulders with dramatic Gothic designed streets and, of course, the beach. After the sun has set and the museums close their doors, a different Barcelona reveals itself, where cortados are replaced with Cava and the nights last longer than the days.
Heritage, Gastronomy, Fiesta
OUR HOTELS IN AND AROUND BARCELONA
Barcelona: Be inspired
What to do, to see, to hear...
TRANSPORTS IN BARCELONA
Flying into Barcelona will likely be your cheapest and often quickest option, but getting there by car, bus or train (or even cruise ship) is almost as easy. Once you've landed at El Prat you can reach the Catalan capital by bus (they run every 5 to 10 minutes), by taxi or by train (every 30 minutes). Navigating the city is straightforward with an efficient and affordable metro and bus system, but when in doubt our hoteliers will help point you in the right direction and choose the best ticket type for your trip. The city's roads can get traffic-busy, but wide footpaths and designated cycle lanes makes getting around by bike or on foot simple and safe. And if you really want to see the city from a fresh perspective, then there is nothing better than a ride on the Montjuïc cable car from the Port.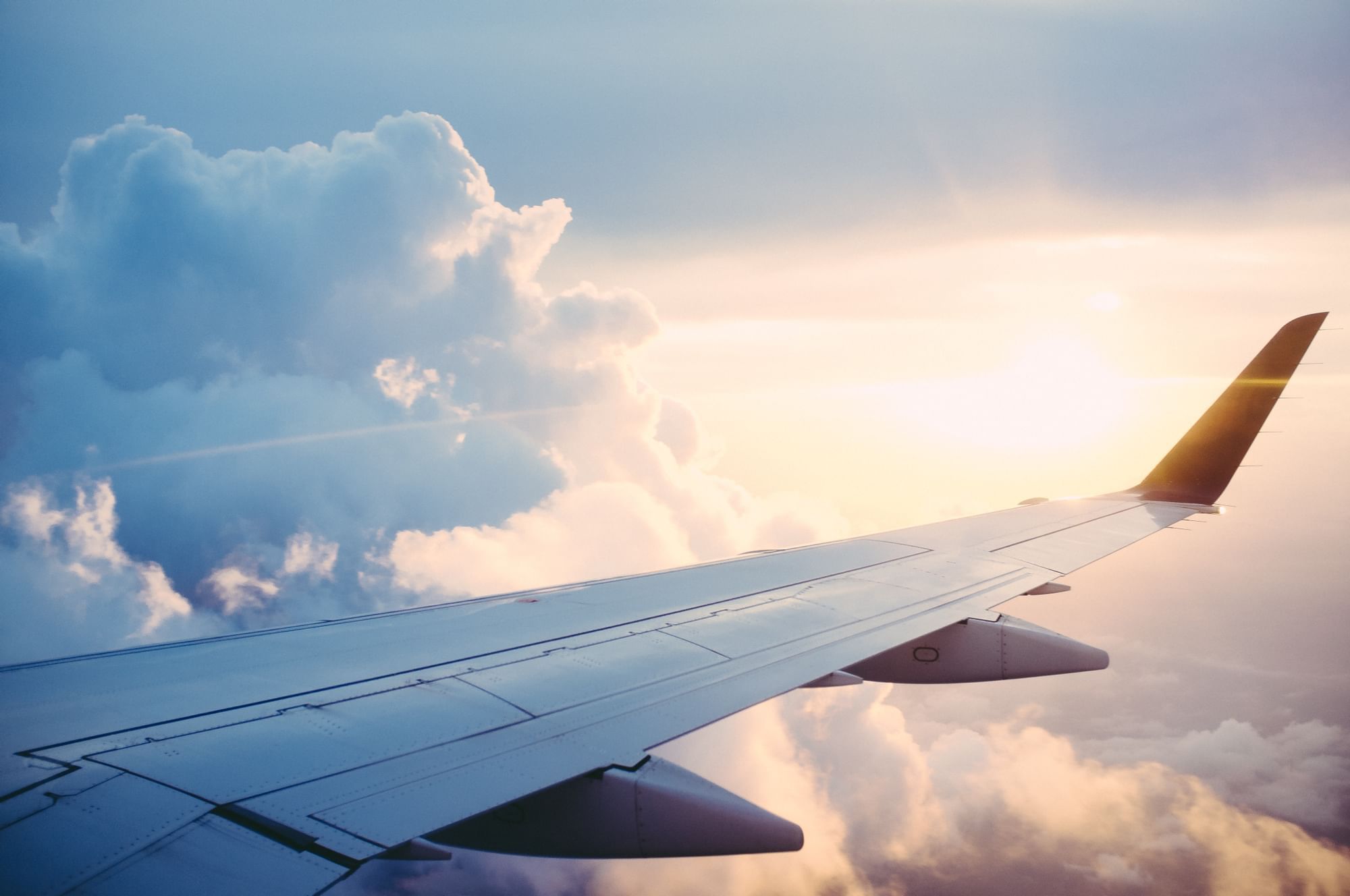 When to go to Barcelona
With its pleasant climate throughout the year, there is rarely a 'bad' time to go to the city. That being said, if you're sunshine-phobic and would rather avoid the sometimes notoriously large tourist-crowds, then skip the peak summer period. Spring or early summer, late summer or autumn offer a more pleasant Barcelona city experience.
Heading to Barcelona in winter means you'll need to bring a jacket, but the trade-off of smaller crowds in the main tourist spots makes it worth it. Be aware that March can be a rainy month, and there's always a chance of a storm in October and November, so pack accordingly.
From small squares to wide pedestrian arteries, quiet neighbourhood corners to Mediterranean warmed beaches; day or night, Barcelona will lead you into new discoveries and experiences. Not sure what to squeeze into your itinerary? Talk to our hoteliers who will be happy to reveal the secrets of the city and help you get an authentic sense of Catalan life. One thing is for sure, however long you're staying for, it's never long enough in Barcelona.
WALK IN THE FOOTSTEPS OF GAUDI 
The Catalan architect Antoni Gaudί is inseparable from Barcelona. Ignoring right angles, Gaudί pushed the undulating and asymmetrical lines of the Catalan modernist movement (Art Nouveau) to its climax. All of Gaudί's work is marked by one of his four passions: architecture, nature, religion and his love of Catalonia.  
Admire – the movement defining casa Vicens 
Visit – the organic quarry inspired curves of Casa Milà aka 'La Pedrera'  
Don't Miss – the masterpiece Casa Batlló, the palatial Palau Güell and the incomparable Sagrada Familia, undoubtedly the most breath-taking under-construction building in the world. 
LA RAMBLA AND BARRI GOTIC 
An iconic 1.2km walk towards the ocean, few cities have a street as famous as La Rambla. Dive deep into the crowds or branch off into the quieter cobbled alleyways of Barri Gòtic, the historic heart of the city. With its dramatic Gothic buildings, narrow roads and quaint courtyards its easy (and enjoyable) to get lost here.
MONTJUIC  
A veritable green lung (there are no less than 5 parks and gardens), the hill of Montjuïc is the ideal place to breathe a little and enjoy superb city views. The nerve center of the 1992 Olympic Games (you can visit the Olympic Stadium), Montjuïc is also home to some of Barcelona's most beautiful museums, such as the Miro Museum and the National Art Museum of Catalonia. Elevate your experience (and save your legs) with a ride on the cable car that climbs to the top of the hill! 
PARC GUELL  
Commissioned by Catalan industrialist Güell, the site was intended as a residential area for wealthy families. Incomplete, it was bought in 1922 by the Barcelona City Council, who transformed it into a public park. Using the hills as a backdrop, Gaudί designed a work that speaks to the natural surroundings: columns rise like tree trunks, jagged arches imitate cave entrances and fountains are looked over by giant lizards. If you want more than nature and views and would like to experience Gaudί's mosaiced masterpieces up close, you'll need to buy a ticket for access to some areas of the park.
VAMOS A LA PLAYA
Transform your city-escape into a beach-break in Barcelona. There are 10 beaches in total, rolling out their fine sand for nearly 4.5 km. The most popular are those of Barceloneta, the old fishing district (very lively in the evening), Nova Icària, it's youthful and sports-centric (practice your spike and your dink with some beach volleyball) and Bogatell, the 'quiet one' (the downside is you'll have to walk a little to get there). 
LA BOQUERIA 
Europe's largest fruit and vegetable market is an inexhaustible source of inspiration for gourmands and the cuisine-curious. Steps from La Rambla, this market that has existed since 1217 (!) but had to wait until 1853 to have a solid structure, and then in 1914 enjoy some extra beautification with the addition of a Spanish Modernism inspired metal roof. Meat, fish, deli meats, cheeses, fruits and vegetables ... it is an explosion of flavours that's as much a feast for the eyes as it is the tastebuds. Closed on Sunday and Monday. 
The best restaurants in Barcelona
Get your introduction to Catalan cuisine and its creativity at one of Barcelona's markets (including of course La Boqueria) or endless list of restaurants. Expect the unexpected with dishes that might plate snails with rabbit and poultry with fruit. Treat yourself to local flavors at breakfast with a pa amb tomàquet (bread with tomato, garlic and olive oil). For lunch and / or evening, succumb to sarsuela (fish and seafood flambéed with alcohol), escudella i carn d'olla (soup and stew) or botifarra amb mongetes (sausages with beans). Save space for dessert and do not miss the famous crema catalana (crème brulee)!
Barcelona
Merendero Tradició
A real institution in Barcelona, this restaurant in the Sant Gervasi neighborhood offers a new take on tasty and traditional Catalan cuisine supported by seasonal products. A cozy atmosphere and attentive service leave diners more than satisfied. 
Barcelona
Essence by Espai Sucre
A concept that's particularly appealing to the sweet-toothed, the menu here only offers desserts! Small menu (3 desserts), Large Menu (5 desserts), Chocolate Menu or Tasting Menus, it's up to you! Whatever it is, the "dishes" will follow one another in a precise order in order for diners to fully appreciate the evolution of flavors. 
Barcelona
Cal Pep
Discover a classic Barcelona's tapas bar (Born district) experience. Each dish is a small delight made with the freshest of fresh market arrivals. Dining is simple and uncomplicated. Everything is savored in a warm (and narrow!) space that adds to the atmosphere. One warning, the menu options are so tempting that the bill can climb quicker than you'd expect.  
Barcelona
Alkimia
In the kitchen, a star of gastronomic cuisine in Barcelona: Jordi Vilà. Alkimia celebrates the alchemy arts, where the preparations of the chef transforms, creates and combines the flavors of the best small local producers to make memorable dishes. Futurism kitchen with an intimate atmosphere. The restaurant wears a well-deserved 1 Michelin star. 
Barcelona
Torre d'Alta Mar
Perched 75 meters up, the Barcelona panoramas at this harbor restaurant are good enough to distract from the Michelin Plate awarded dining on offer. On the menu: classic Mediterranean cuisine of great quality.