Tabl'Hotel
The Originals City
(Inter-Hotel)
Ideally located in Fontaine-Notre-Dame and just a stone's throw from Cambrai, The Originals City, Hotel Tabl'Hotel, Cambrai, run by Rakesh, is the perfect place for your trip to Nord–Pas-de-Calais. "The hotel is very easily accessible from the A1 motorway between Paris and Lille, as well as the A26 between Troyes and Calais", explains Rakesh. Here, the owner puts just as much emphasis on warmly welcoming his guests as he does on the quality services he provides. His 41 rooms and suites, all modern and comfortable, are especially practical. With a bar and restaurant, this functional yet warm hotel in Nord Pas de Calais is the perfect place to start exploring the Cambrai and Nord regions of France.
Meet the team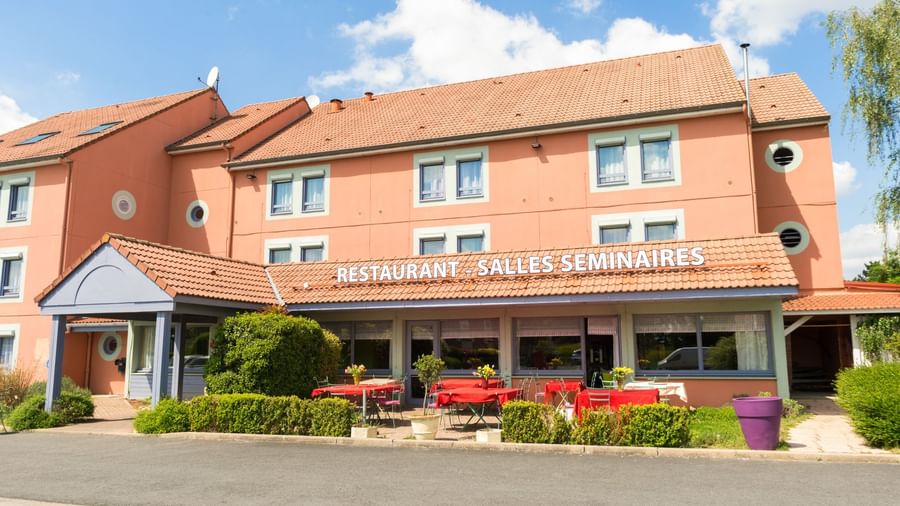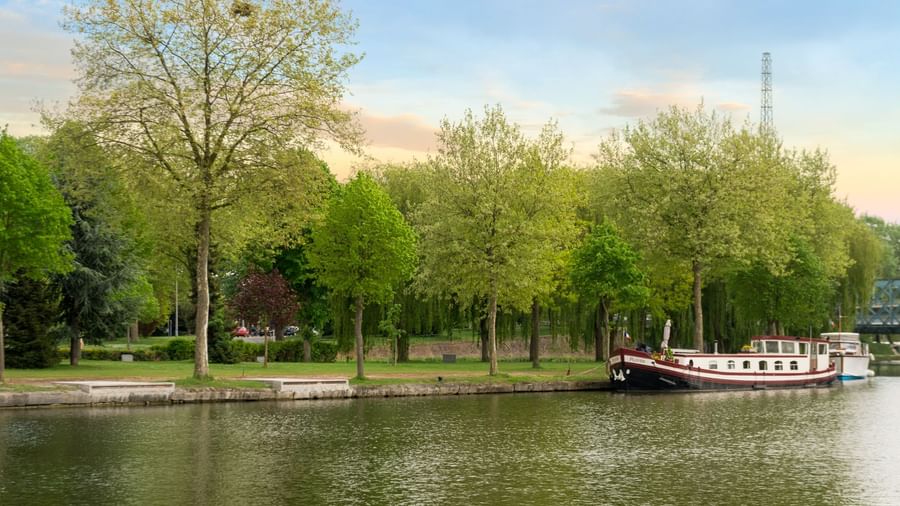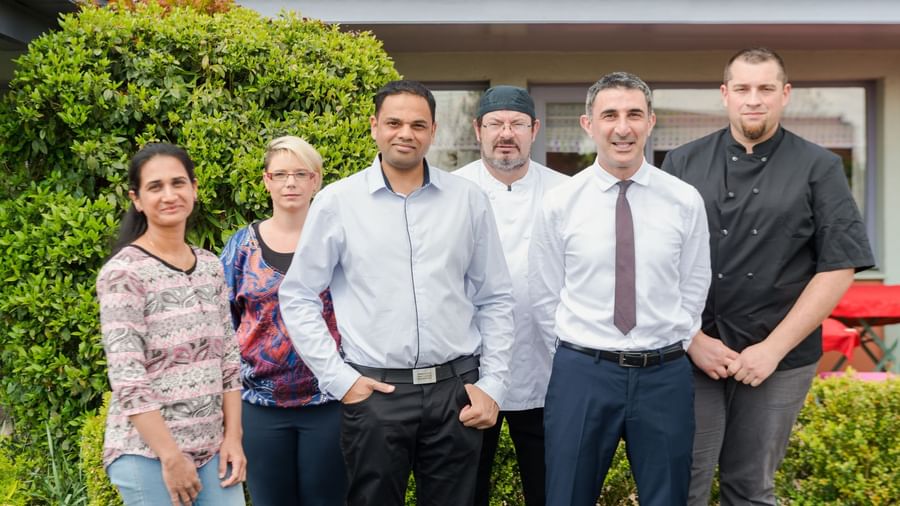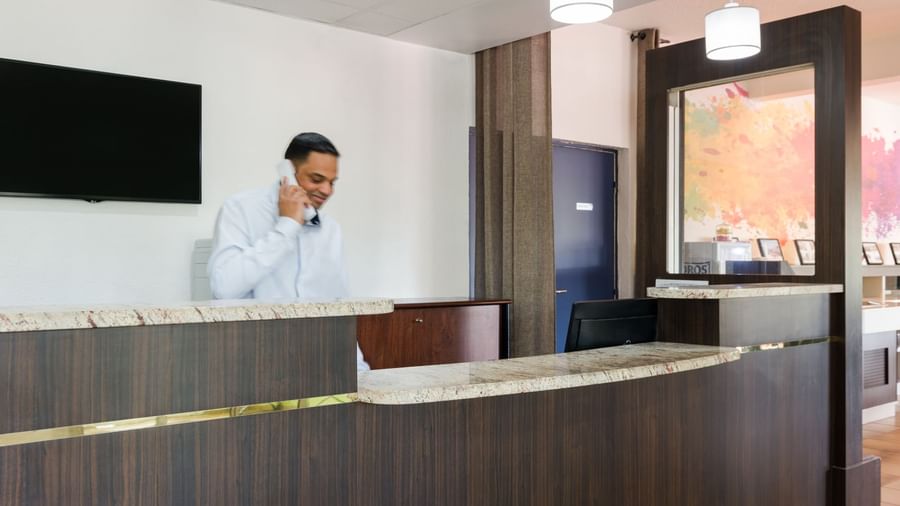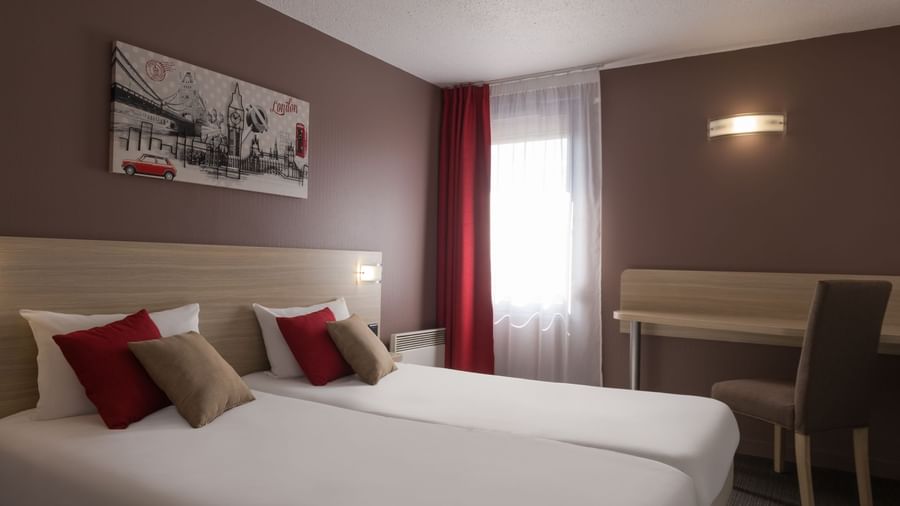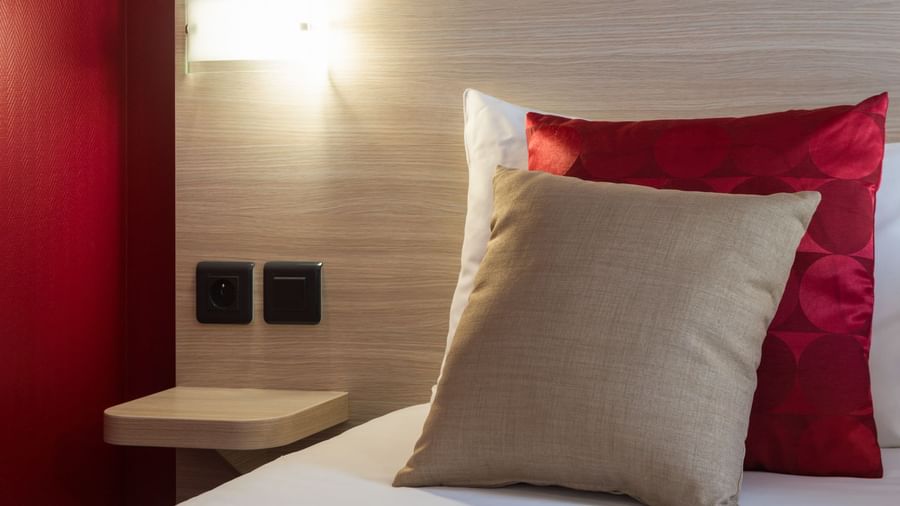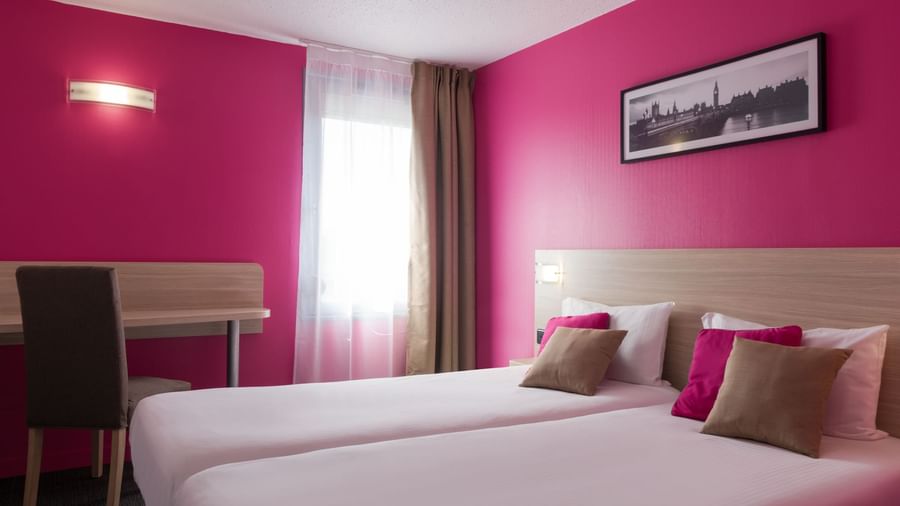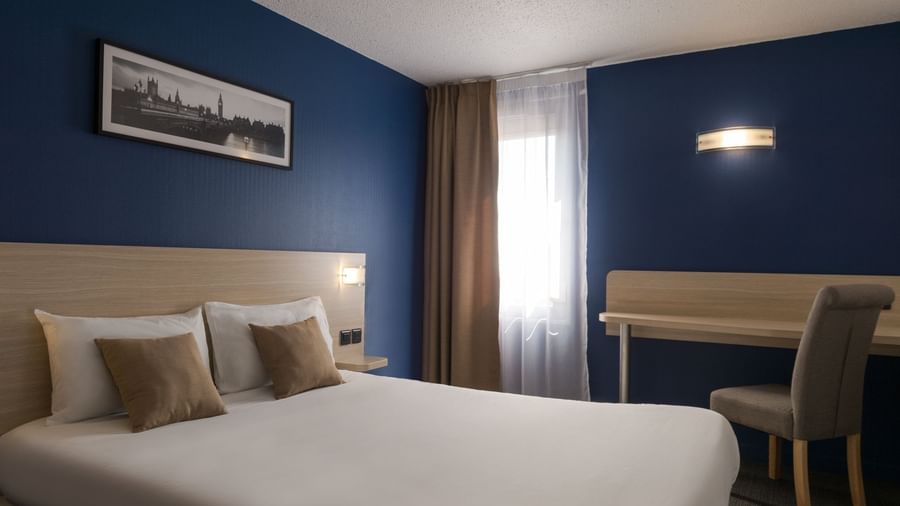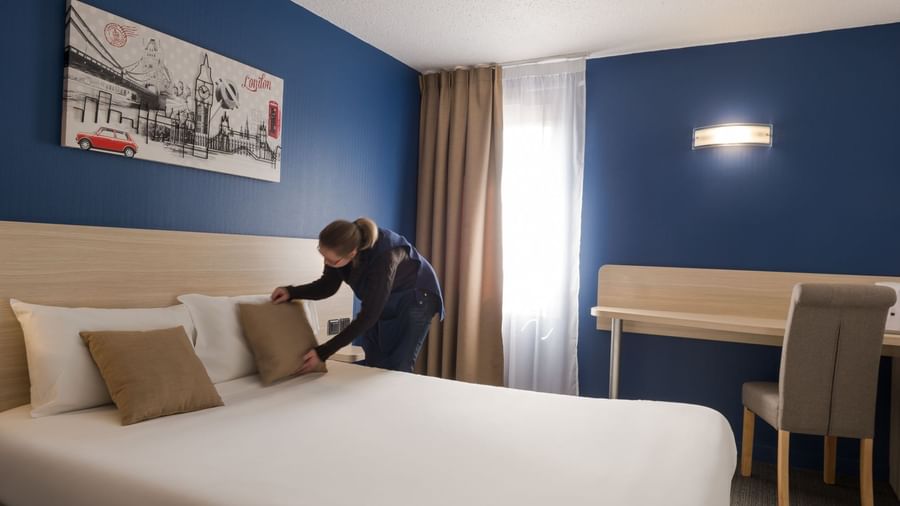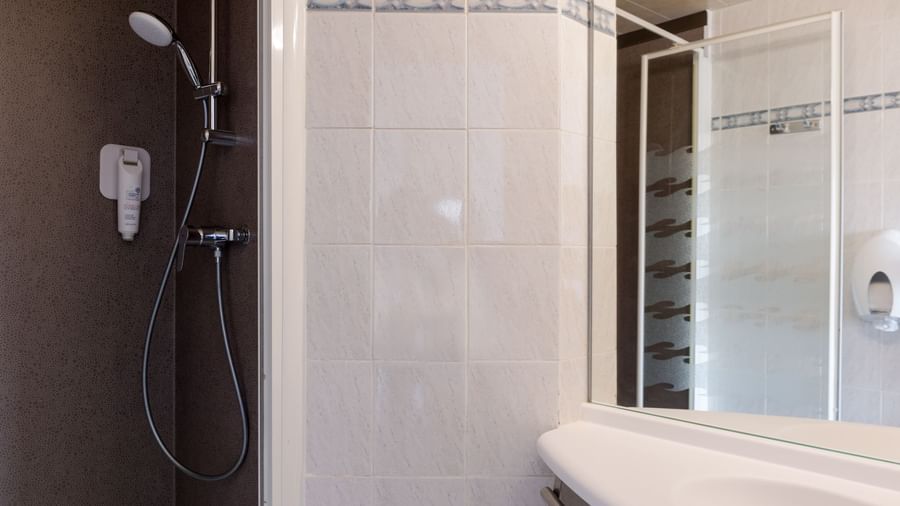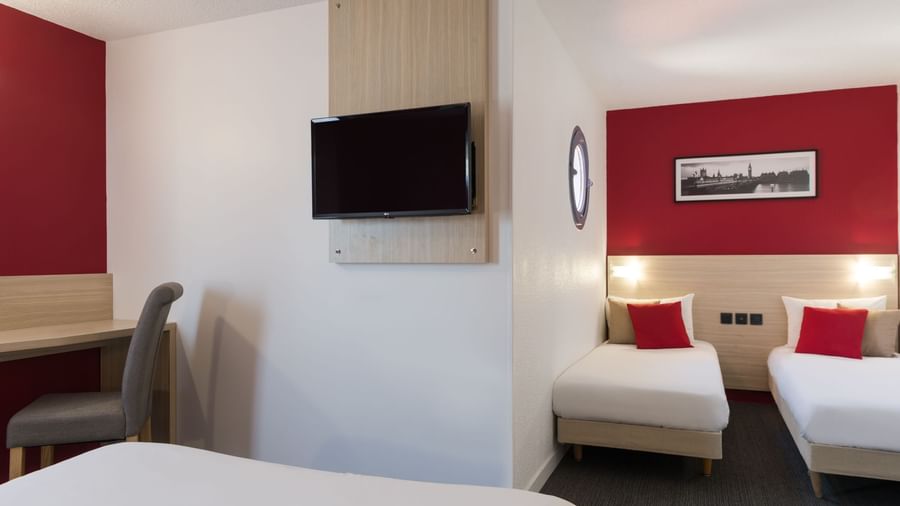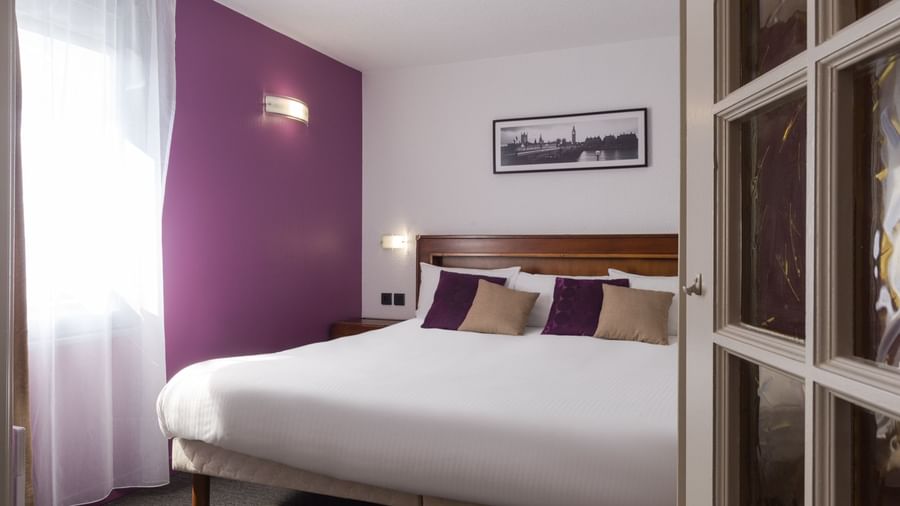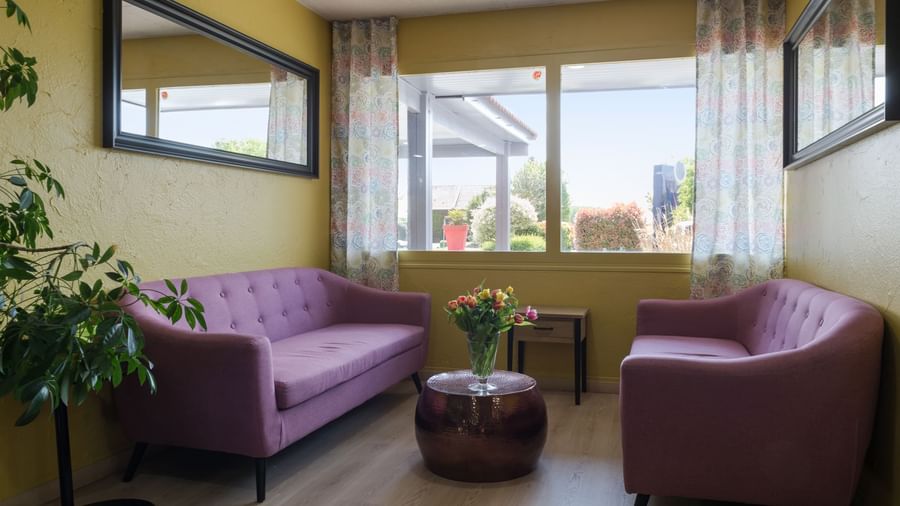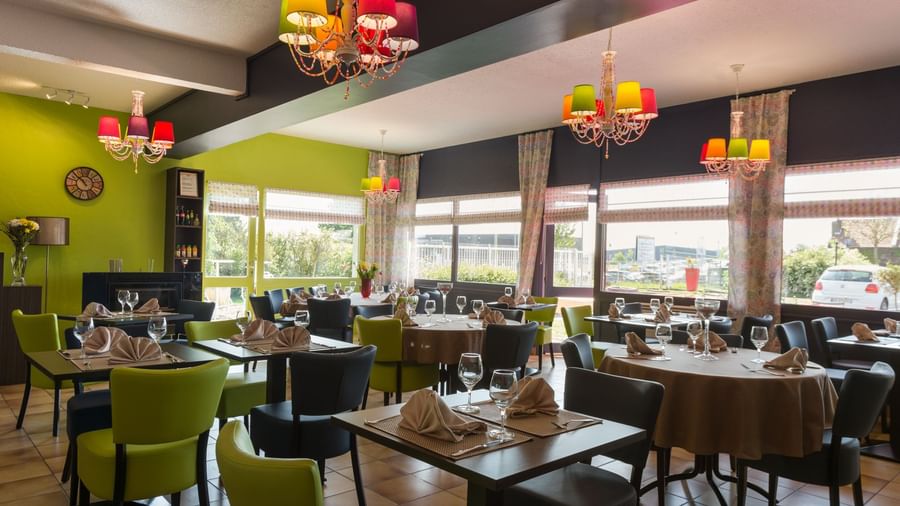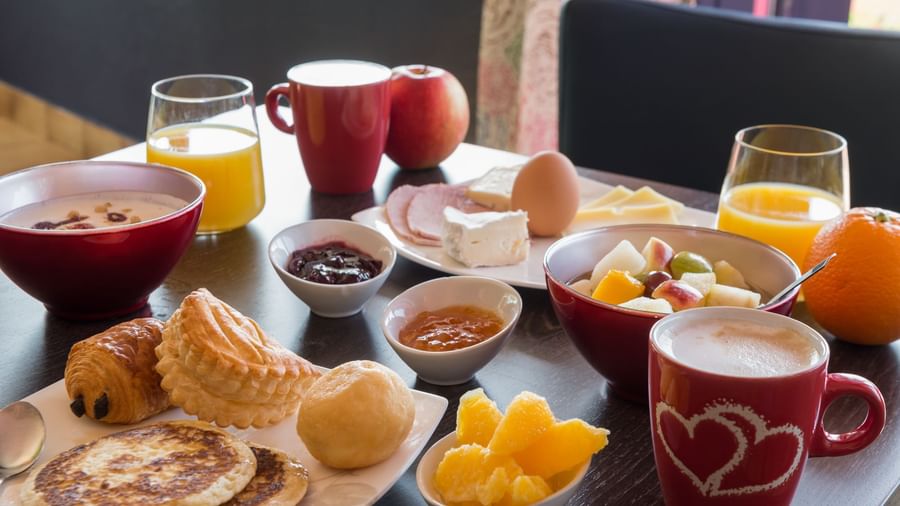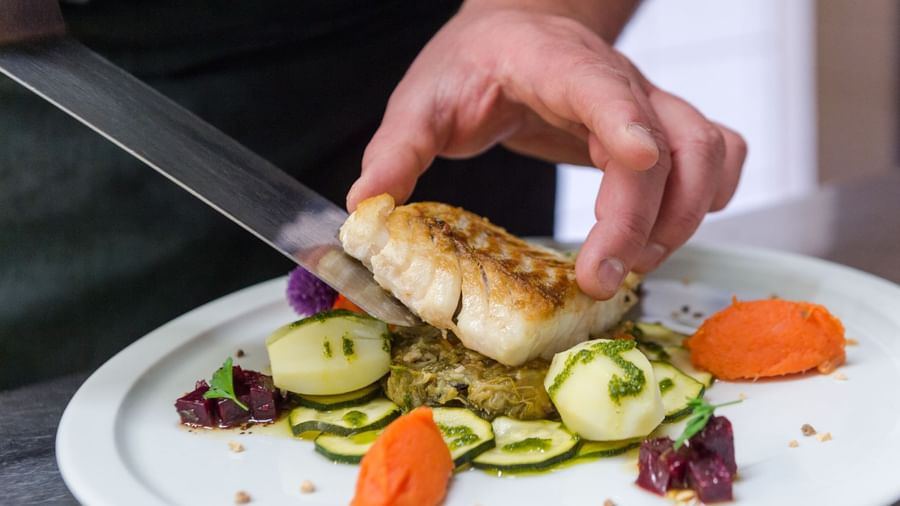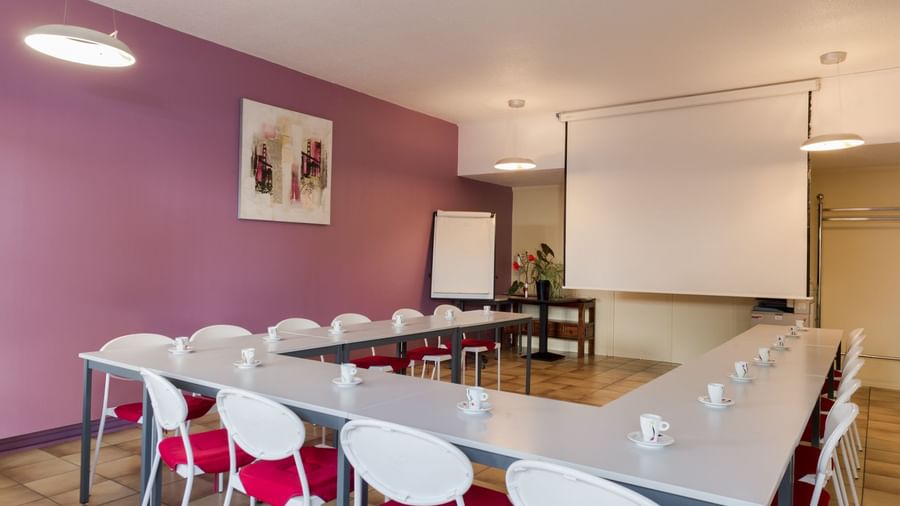 WiFi

Free hotel car park

Pets admitted

Restaurant

Bar

Seminar rooms
Rooms
The Originals City, Tabl'Hotel, Cambrai
The Originals City, Hotel Tabl'Hotel, Cambrai's 41 rooms and suites have been fully renovated and can accommodate between 1 and 4 guests each. Some have been specially designed for guests with reduced mobility. High-quality bed linen and extensive facilities will guarantee you maximum comfort throughout your stay. All rooms and suites benefit from contemporary interiors and are highly practical, comfortable and relaxing.
Television
Coffee machine
Non smoking room
Room service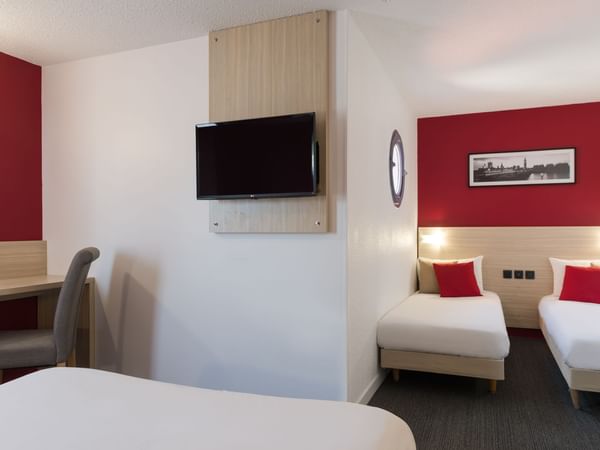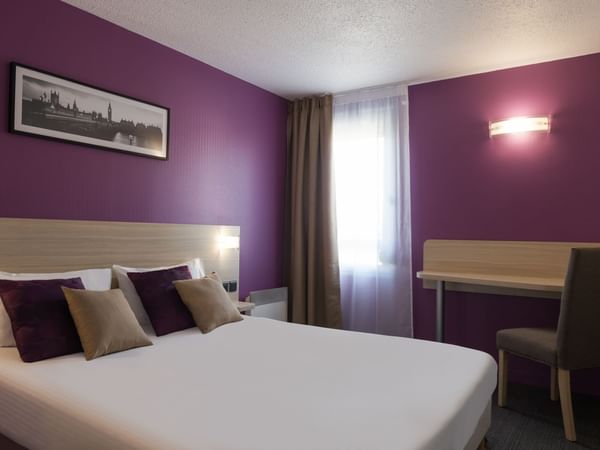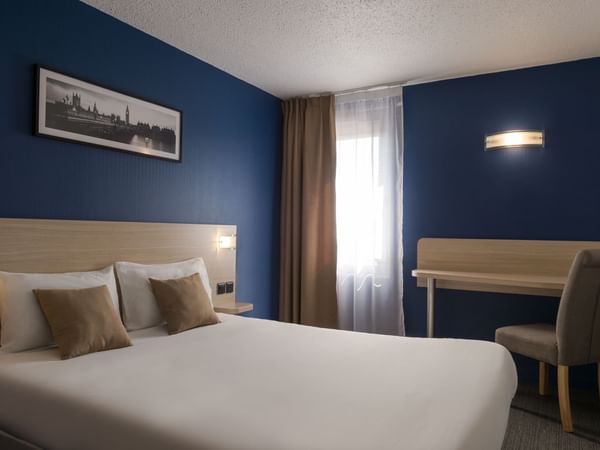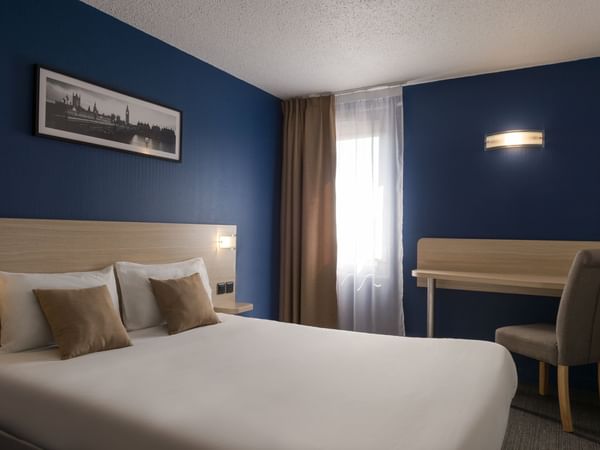 HOTEL INFORMATION
Check-In: 13h00
Check-out: 11h00
Annual Closure: 24/12 > 02/01
The Originals City, Tabl'Hotel, Cambrai
Route de Bapaume Petit-Fontaine 59400 Fontaine-Notre-Dame, France
DON'T MISS THIS MONTH'S OFFERS!
Start planning your next getaway with our latest travel packages and exclusive hotel discounts.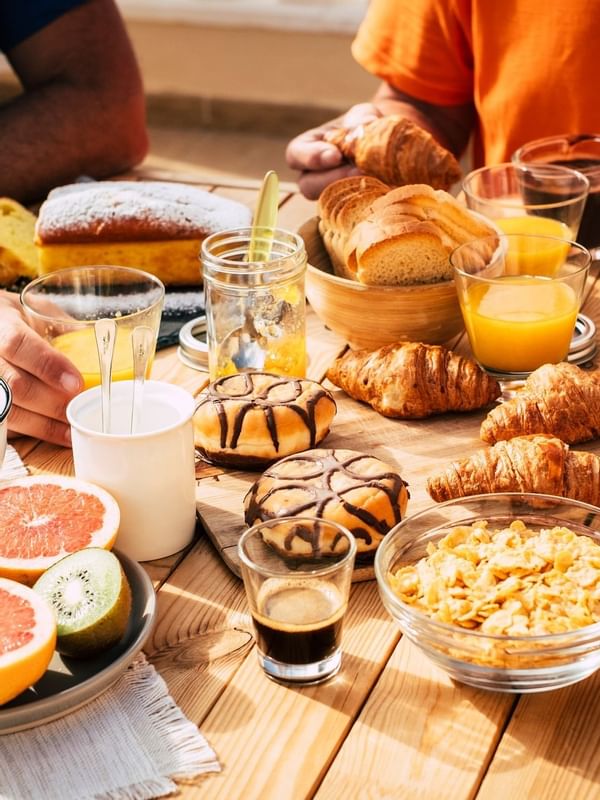 Breakfast is included in the price of the room.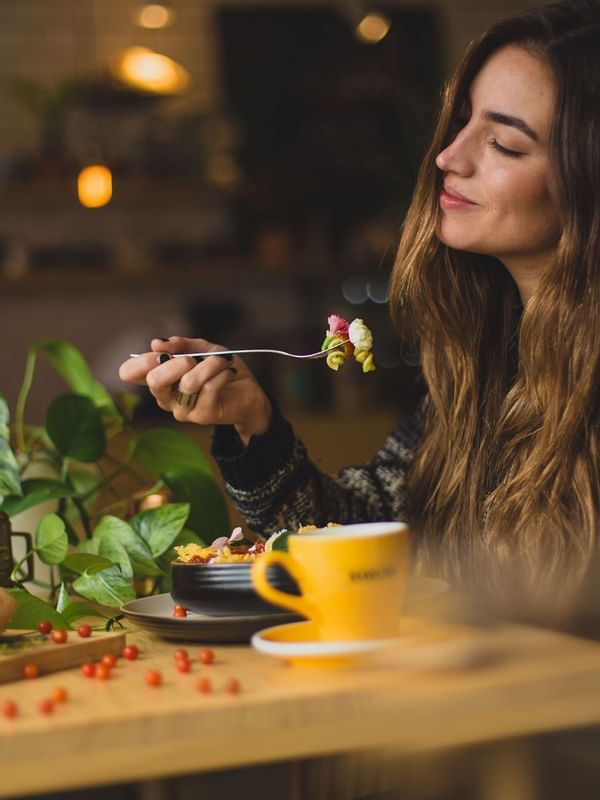 With the Half Board offer, breakfast and dinner are included in the price of the room.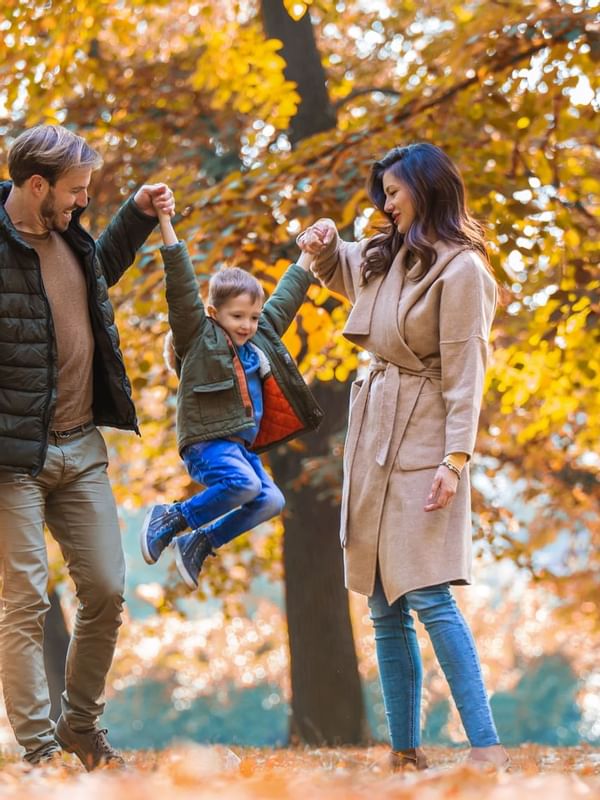 Go on holiday in complete freedom at a reasonable price. And if you have any unforeseen circumstances, you can change or cancel at any time.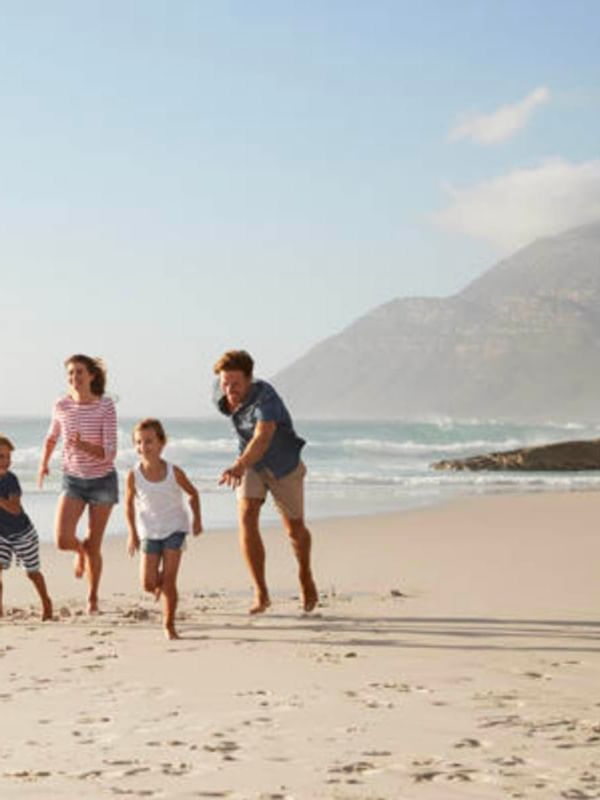 With the Security offer, book your next stay and get up to 20% discount.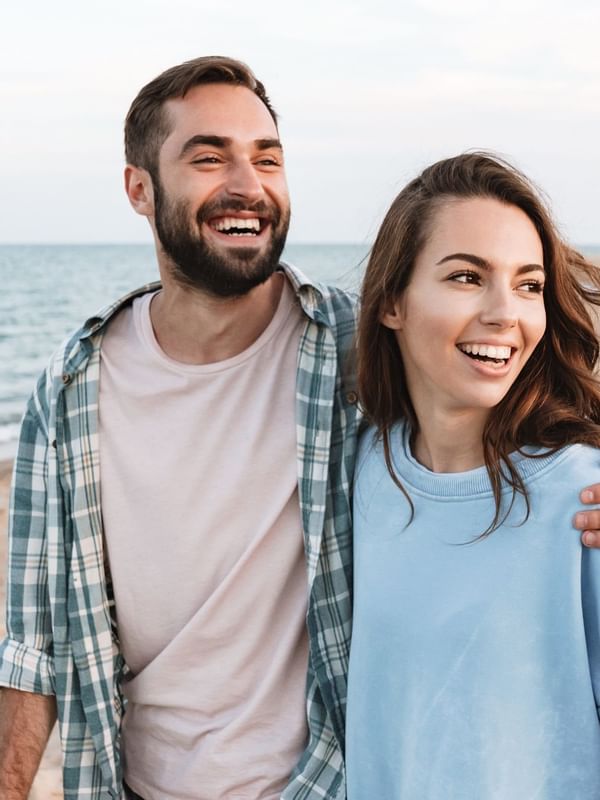 Book 30 days before your arrival and get a discount up to 25% on the price of your room to enjoy the best of local life.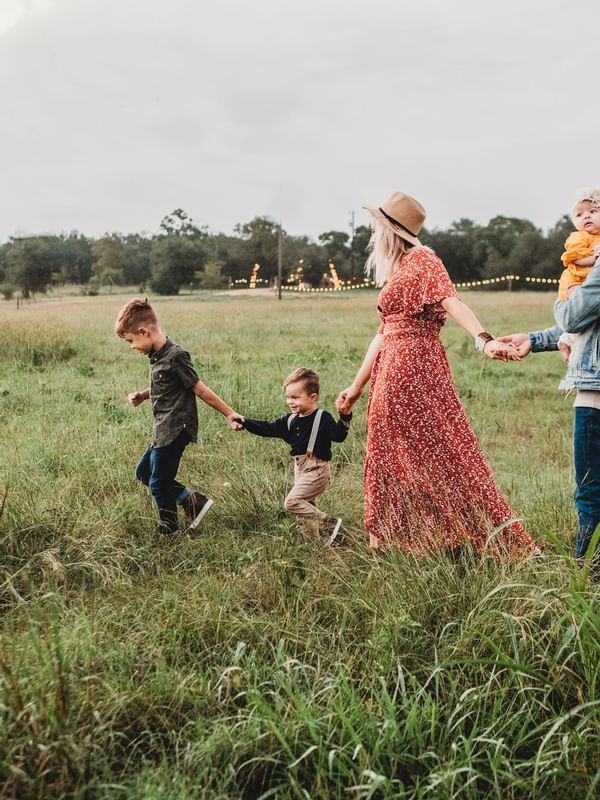 With the Family Offer, the price includes breakfast for adults. The child's breakfast is free of charge.
Dining
The Originals City, Tabl'Hotel, Cambrai
The hotel also has its own restaurant, L'Aquarelle. At lunchtime and in the evenings, you can try the chef's specials from the blackboard in this elegant and warm dining room. You can also try the bar area, where you can relax amongst friends or colleagues. And to get your day off to a good start, Rakesh provides an extensive buffet breakfast.
Please note: Breakfast hours on Monday from 8:00 a.m. to 10:00 a.m. / Tuesday to Friday from 6:30 a.m. to 9:30 a.m. / Saturday Sunday and holidays from 8:00 a.m. to 10:30 a.m.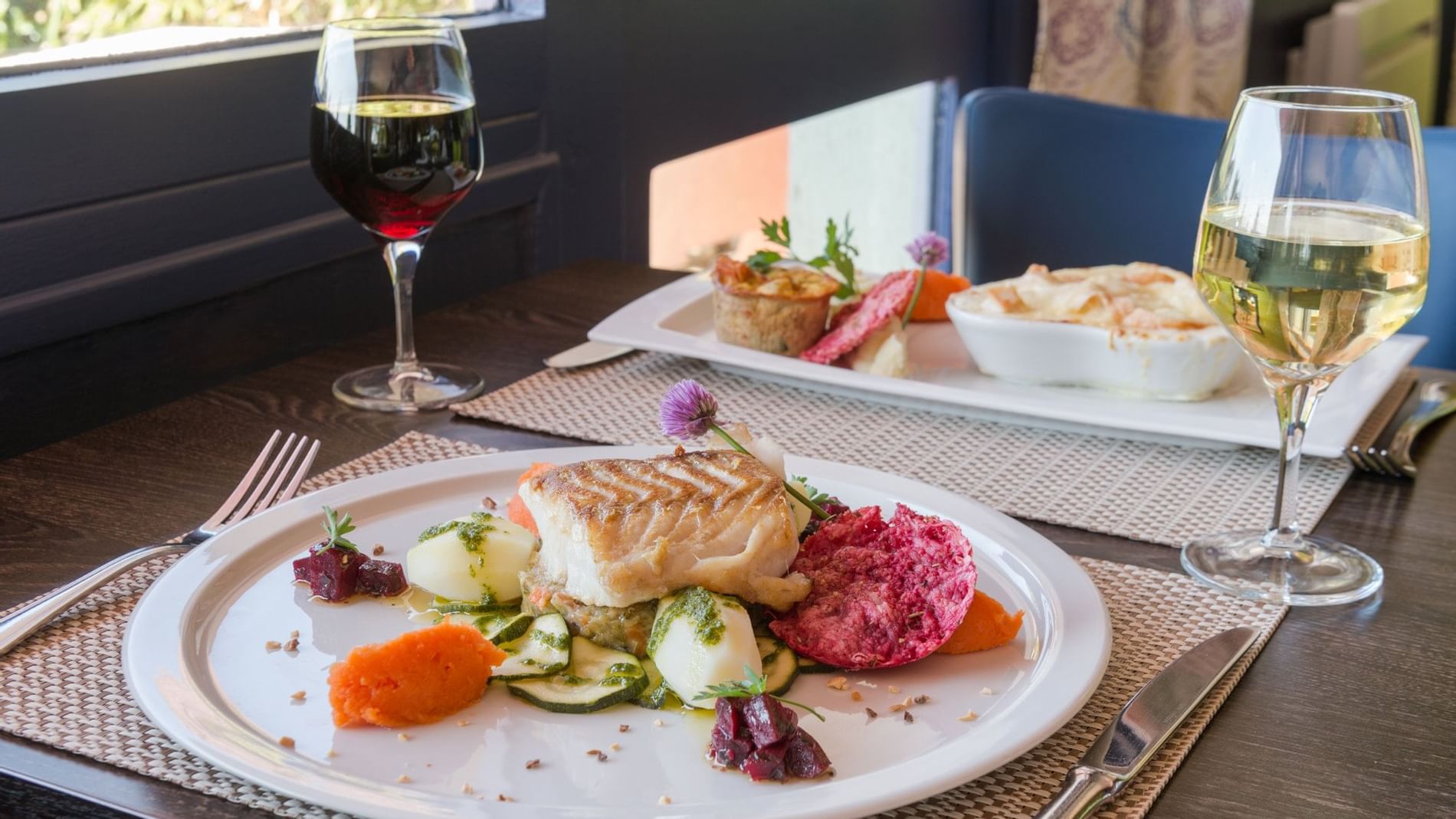 "Our chef, Jonathan LEIGNEL, is proud to serve you a varied and lavish menu, all made with homemade ingredients", says Rakesh. "He carefully selects local suppliers for the quality of their meat, fish and vegetables".?Choose between the 'chef's specials' and enjoy the quick and efficient service. "To guarantee the quality and freshness of our produce, we offer the choice between 3 starters, 3 main dishes and 3 desserts every day", explains Rakesh.
Opening hours of the restaurant: Monday to Thursday from 12:00 to 14:00 and from 19:00 to 21:00 / Friday from 12:00 to 14:00 / Saturday, Sunday and holidays closed except privatization of more than 10 people.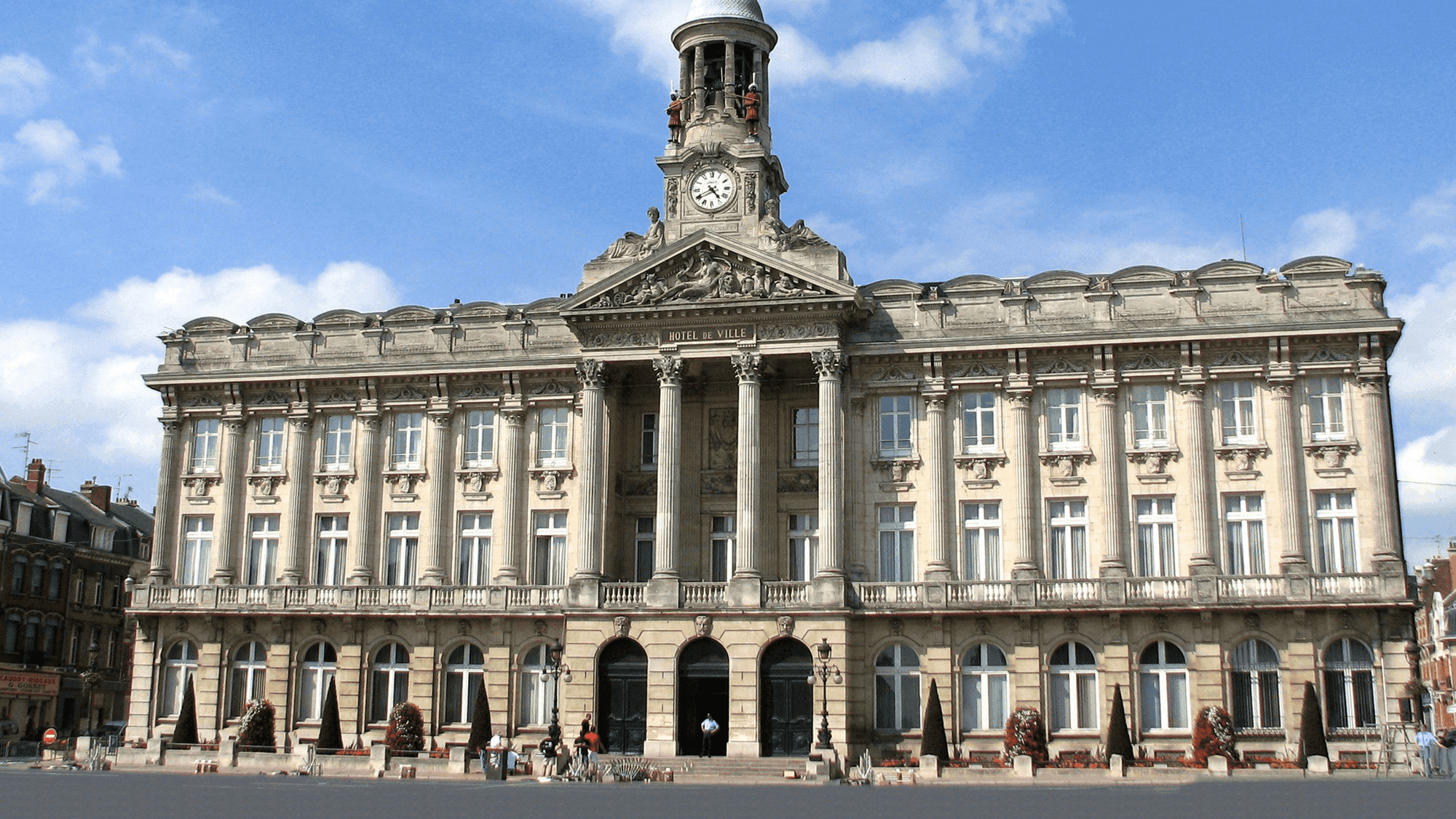 Tips from your hotelier
CAMBRAI
Known for its andouillettes sausages, tripe and bêtises?boiled sweets, Cambrai is a lovely place to spend some time. This peaceful military and archiepiscopal town can be found on the right bank of the Escaut river. Don't forget to try the Museum of Fine Arts, with a truly fascinating archaeology section. It also houses the choir mural belonging to the chapel of Saint-Julien Hospital, as well as the processional chariot of the canonesses of Sainte-Aldegonde de Maubeuge. The fine arts section includes Dutch and French paintings (by Boudin, Utrillo, Marquet and Ingres) and sculptures (by Rodin, Claudel and Zadkine).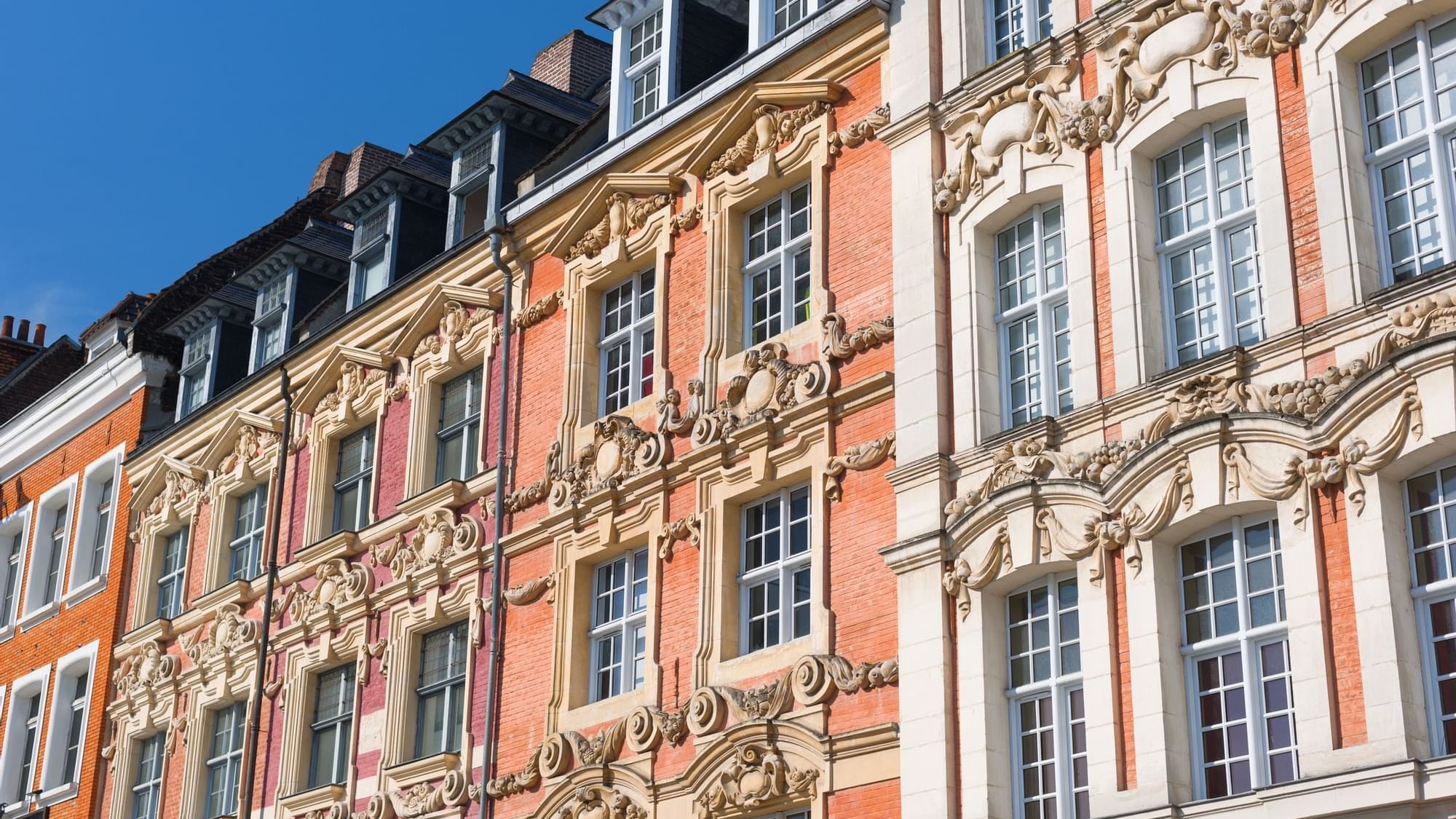 Tips from your hotelier
LILLE
As the capital of the French Flanders region, Lille is an exciting city. Visit the Museum of Fine Arts, the Tripostal or perhaps the Maison Folie. And why not take a stroll through the restored historic centre, the most picturesque and attractive district in all of Lille. Admire the 17th and 18th century bourgeois mansions with finely-decorated façades and worked gables, where you'll see the most beautiful example at Place Louise-de-Bettignies. Step into the old breweries and mingle within the Grande Braderie in September, because Lille knows how to party, and isn't afraid to show you...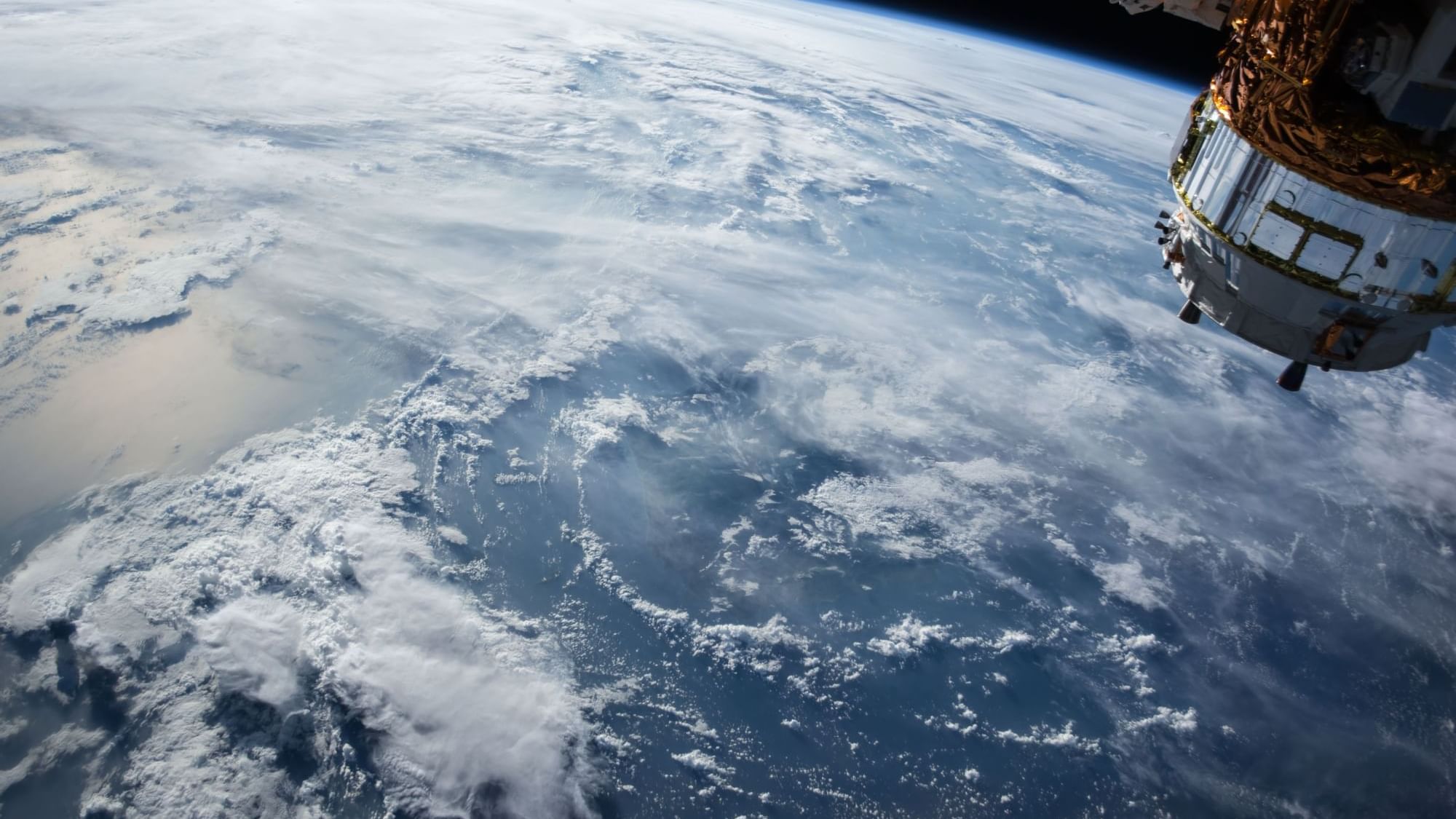 Tips from your hotelier
HELFAUT
Just an hour from the hotel is a very special place indeed, La Coupole History Centre and 3D Planetarium in Helfaut. The centre is housed in a former V2 rocket launch base, which was later converted into the War and Rocket History Museum. After a trip through the underground railway tunnels where rockets were once stored, you'll arrive into the enormous dome (55,000T). Two exhibitions here explore secret German weaponry and the lives of the civilian population in Nord between 1940 and 1944. You'll also get the chance to see an authentic V2 rocket.
SAINT GÉRY ROOM
This 43m2 room can accommodate between 50 and 60 people. Fully equipped and with lots of natural light, the room can be set up in either a theatre or U-shape layout.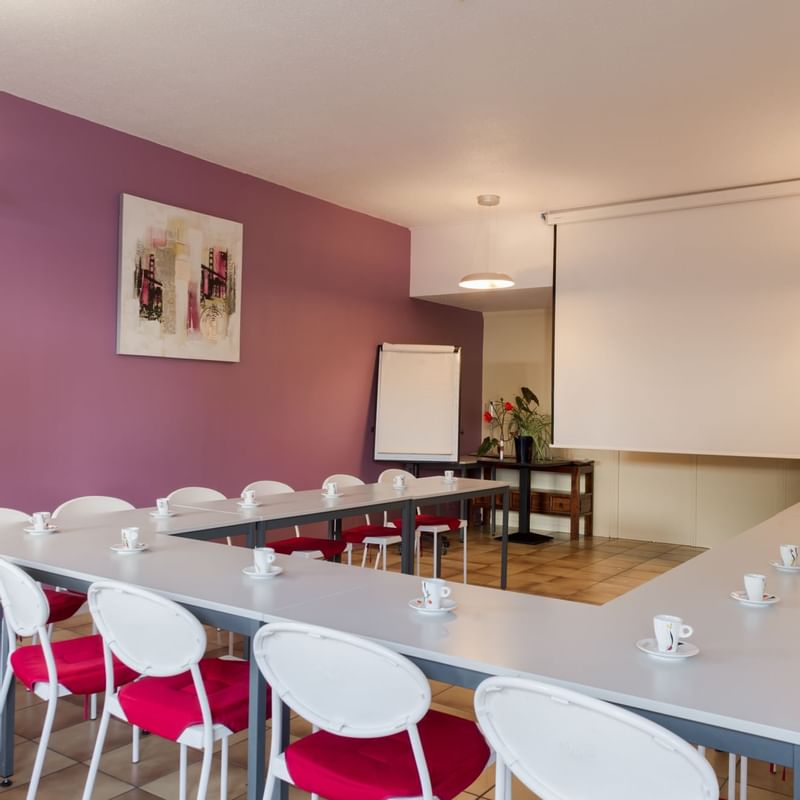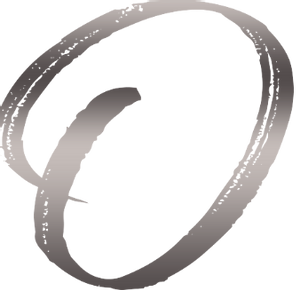 Meet our hoteliers
Rakesh welcomes you into a total rest and relaxation in this charming hotel
"I love serving my guests. I'm always ready to respond to their needs, working hard to make their stay with us as pleasant as can be." 
Explore our hotels nearby
The Originals City, Tabl'Hotel, Cambrai