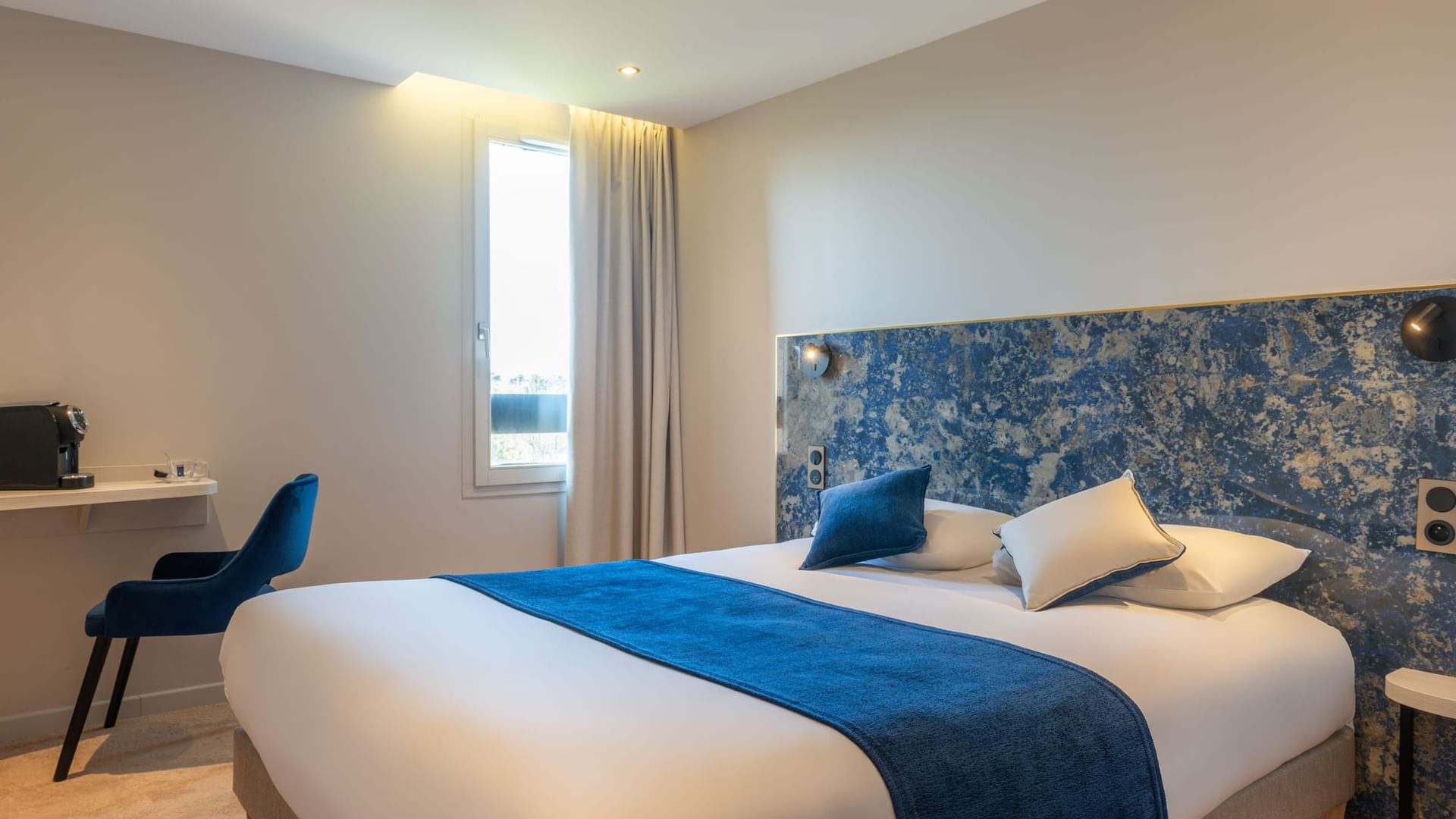 The Originals Boutique
Hôtel Porte de Dieppe, Saint-Aubin-sur-Scie
Hôtel Porte de Dieppe
The Originals Boutique
Pratik is not a newcomer to the world of hospitality. Already at the helm of several establishments in the outskirts of Orléans and Rennes, he is now making his mark in Saint-Aubin-sur-Scie, a small Norman commune on the outskirts of Dieppe. 'I love a challenge,' says the hotelier, and the one he faced when purchasing the establishment in 2020 was significant. 'We renovated everything; it took us a year of work!' Today, The Originals Boutique, Porte de Dieppe offers a retro-chic, welcoming, and warm atmosphere, whether in its common areas or the 46 rooms in this 3-star hotel located in a small business area. It's a comfortable hotel just a few minutes away from the city center of France's very first seaside resort in the 19th century, now a haven for lovers of fresh sea air, scallops, herring, and kite flyers from around the world!
Meet the team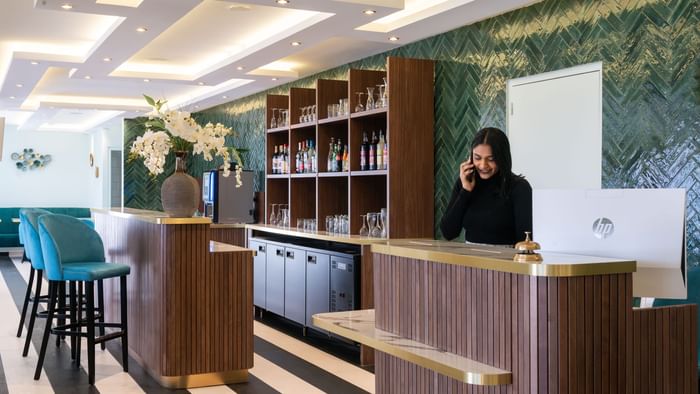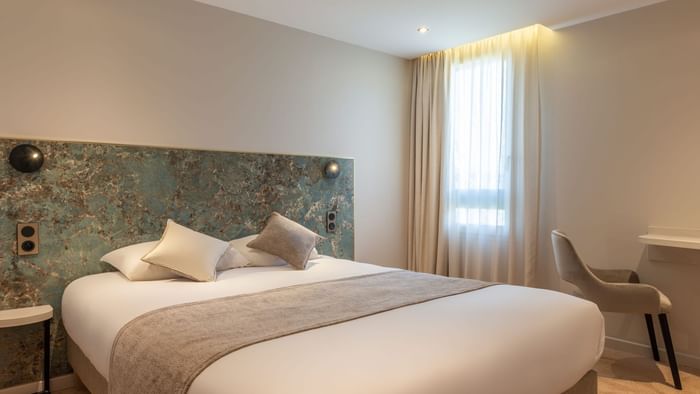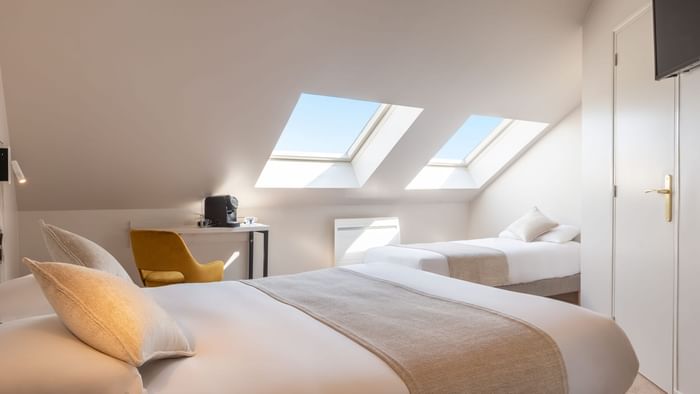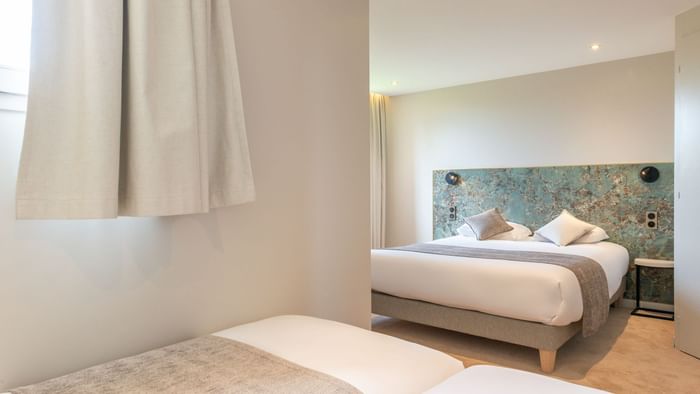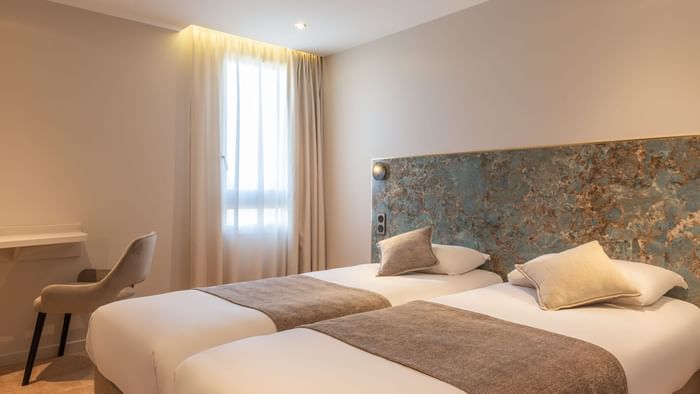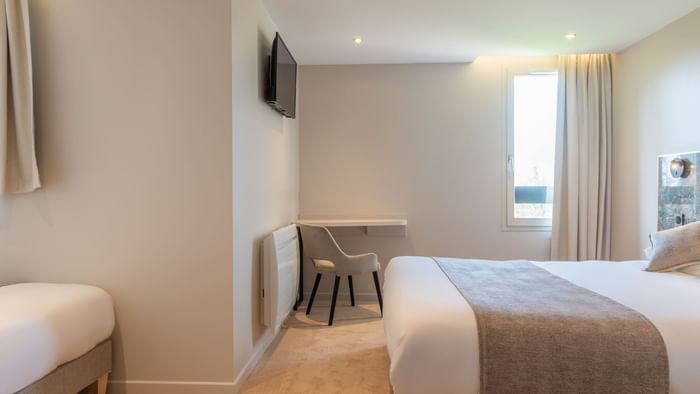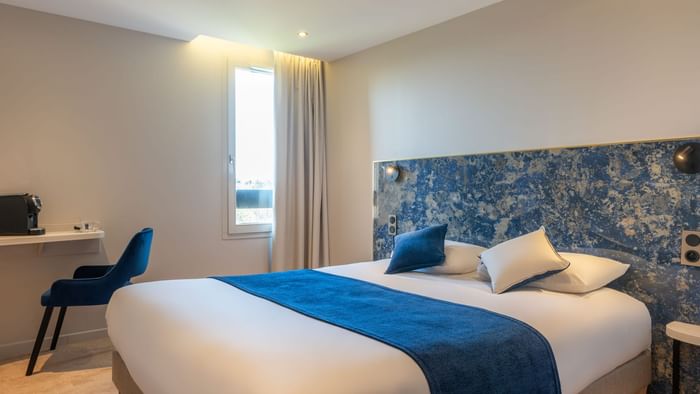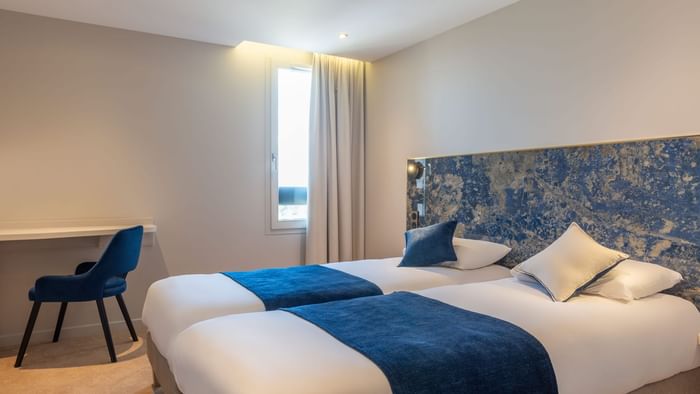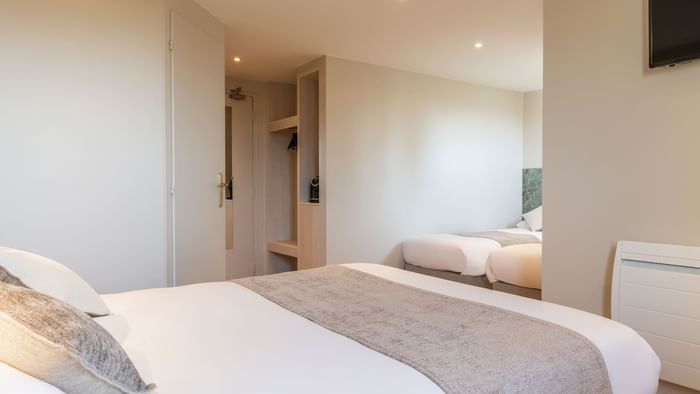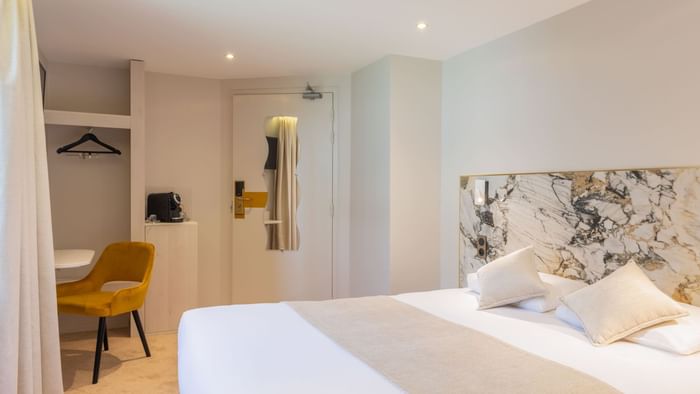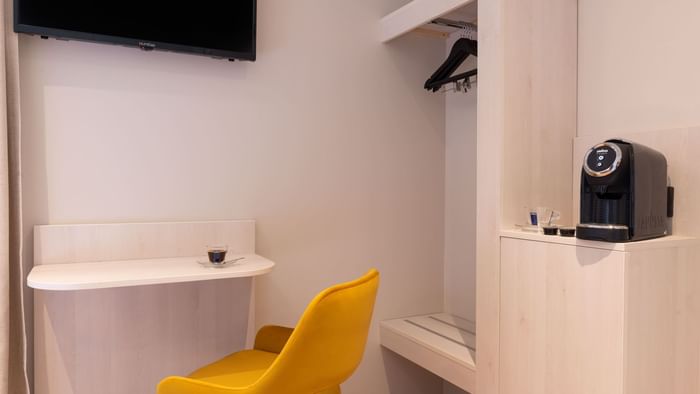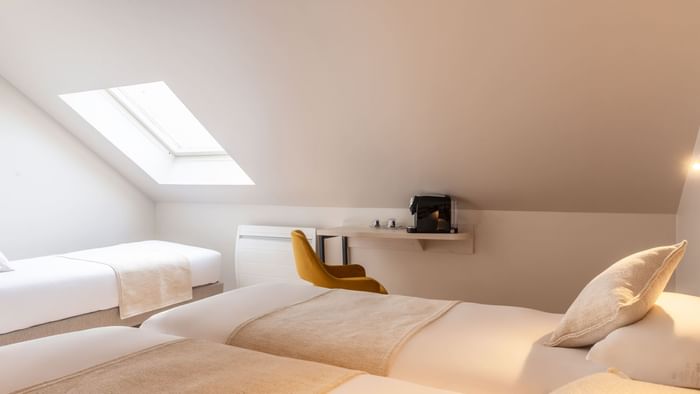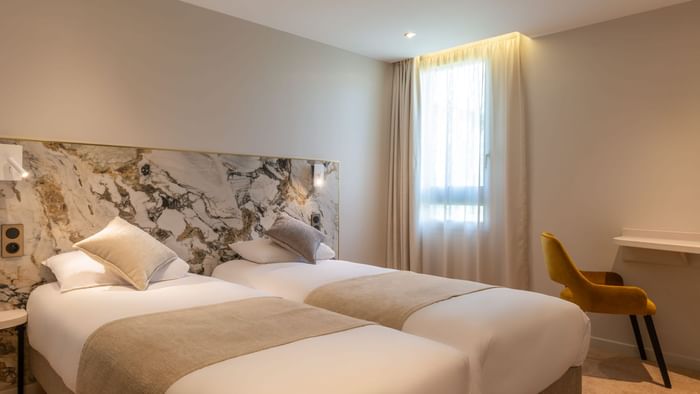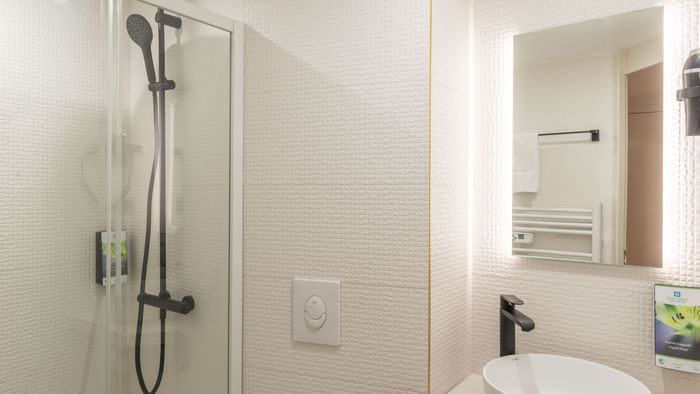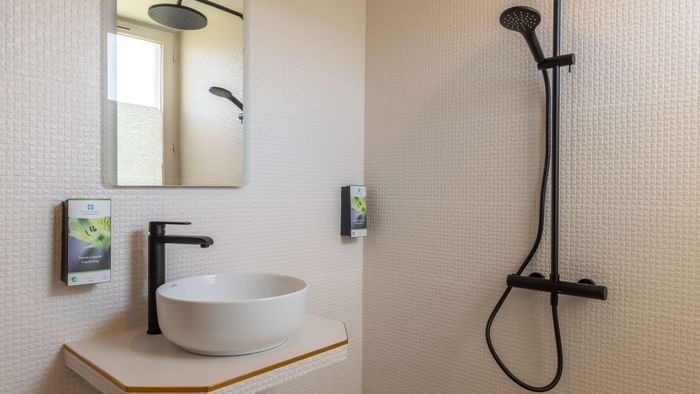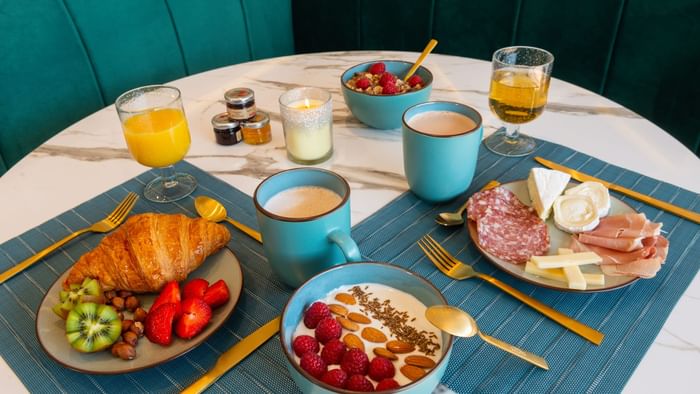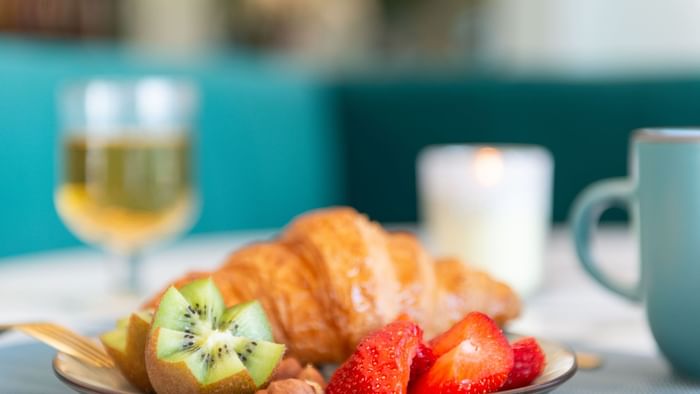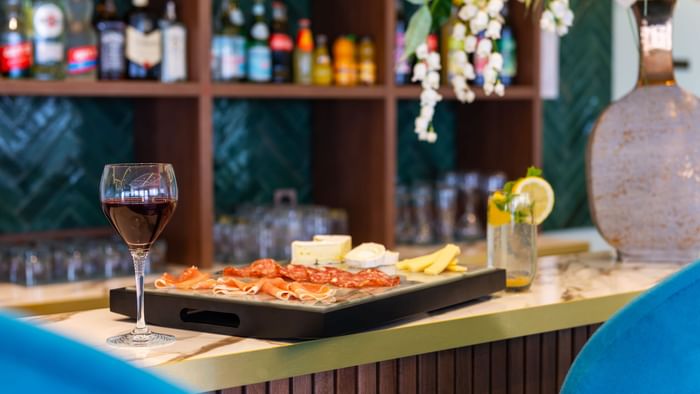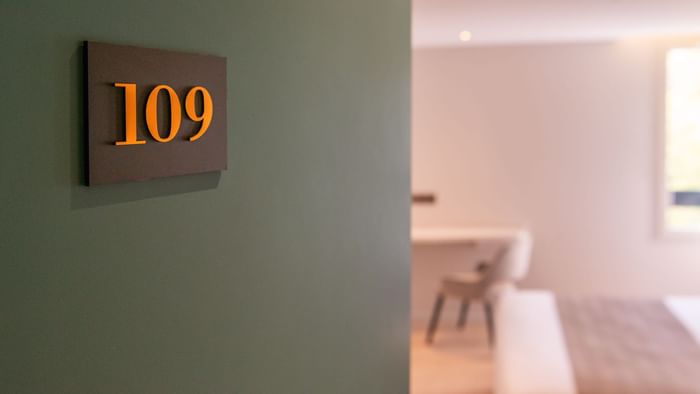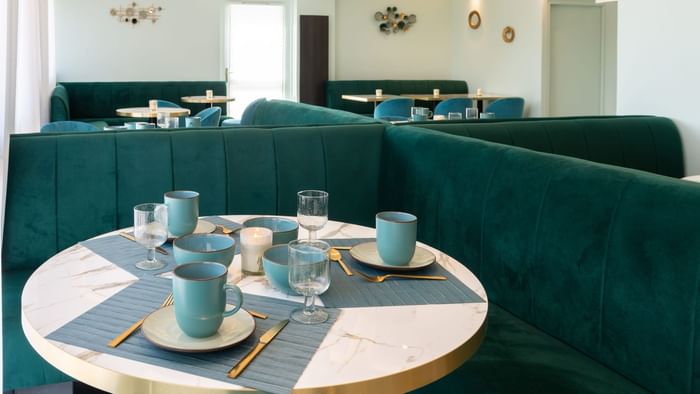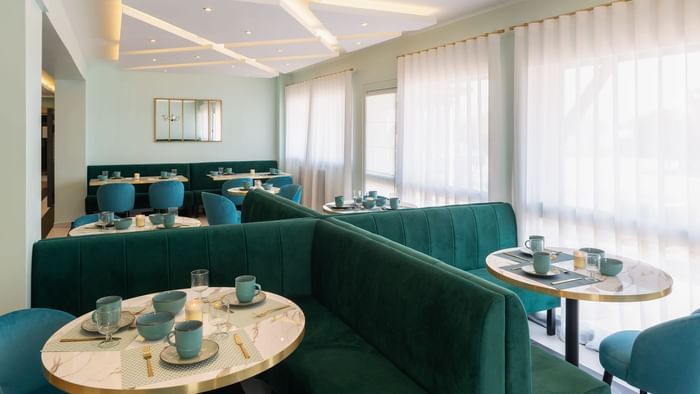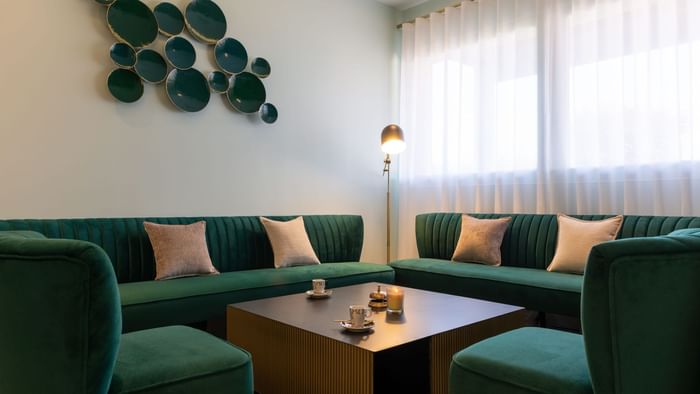 WiFi

Free hotel car park

Pets admitted

Garden or park

Night porter
Rooms
The Originals Boutique, Hôtel Porte de Dieppe
Spread across three floors, the 46 rooms at The Originals Boutique, Porte de Dieppe have all been carefully renovated. Both chic and understated, bright and cozy, they provide great comfort and ample space (16 sqm, 20 sqm for quadruple rooms). Functional, they come equipped with a wardrobe and a desk area. A small, always appreciated touch, a courtesy tray is available.
Rooms for disabled guests
Non smoking room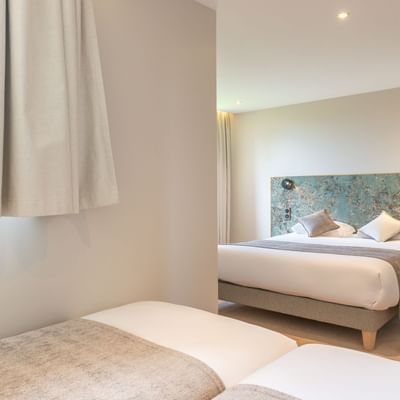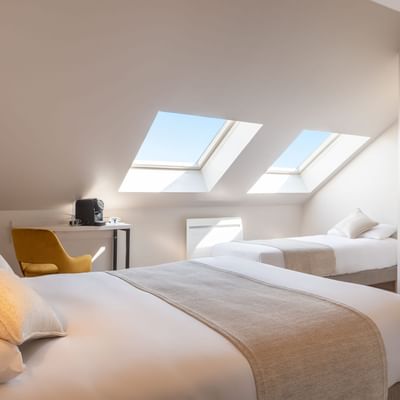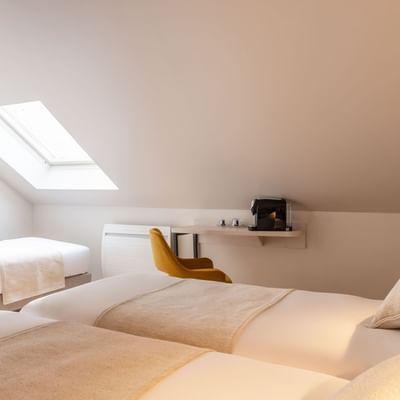 Triple Room Elegance (3 single beds)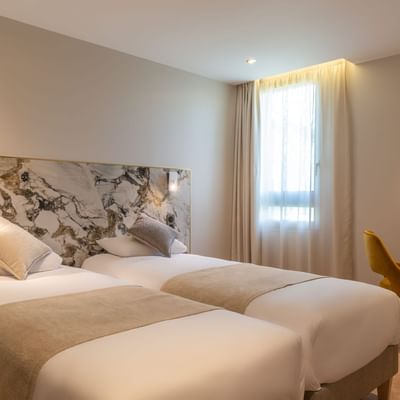 The Originals Boutique, Hôtel Porte de Dieppe
479 Rue de la Providence 76550 Saint-Aubin-sur-Scie, France
DON'T MISS THIS MONTH'S OFFERS!
Start planning your next getaway with our latest travel packages and exclusive hotel discounts.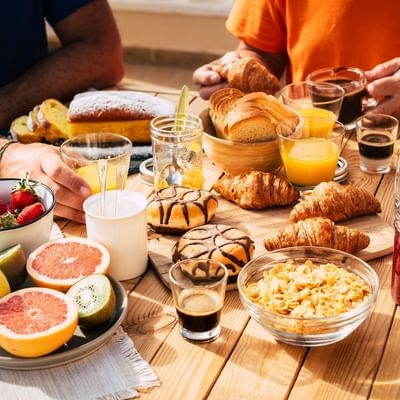 Breakfast is included in the price of the room.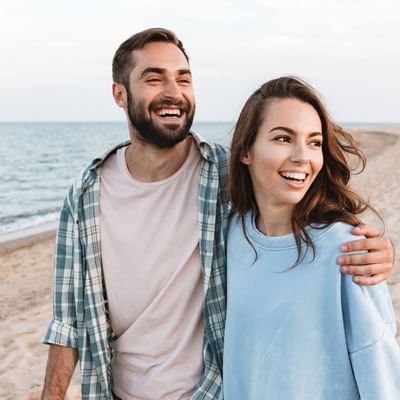 Book 30 days before your arrival and get a discount up to 25% on the price of your room to enjoy the best of local life.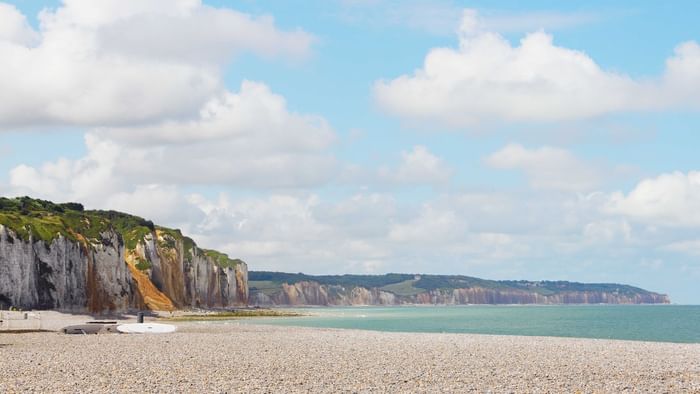 Tips from your hotelier
Beach
Forget any intention of sinking your feet into soft white sand. Along the 1,500 meters of Dieppe's beach, pebbles reign supreme. But this doesn't break the charm of France's first seaside resort, which attracted spa-goers as early as 1824. For those who fear for their soles, the seaside promenade is perfect for contemplation, discovering charming beach huts, and succumbing to the temptation of a delicious crêpe or waffle.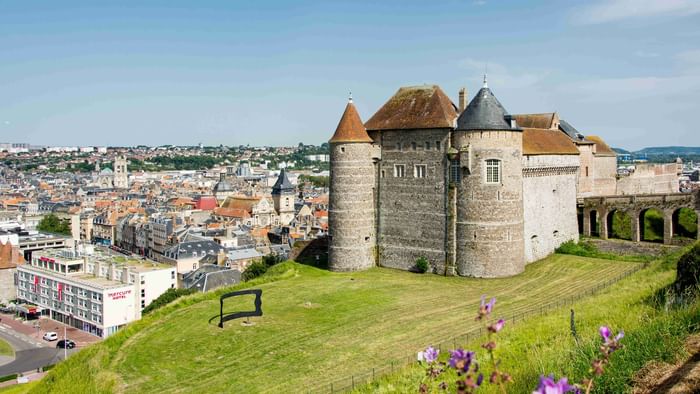 Tips from your hotelier
The castle-museum
From the heights of Dieppe, the castle-museum scans the Norman horizon. A fortress of sandstone and flint, this monument, built just after the Hundred Years' War, is imposing. Constructed to withstand both the assaults of soldiers and the relentless wind and rain, the building now houses behind its thick walls a rich and eclectic museum, a mishmash of paintings by Boudin and Pissaro, prints by Braque, not to mention one of the finest collections of ivory in Europe.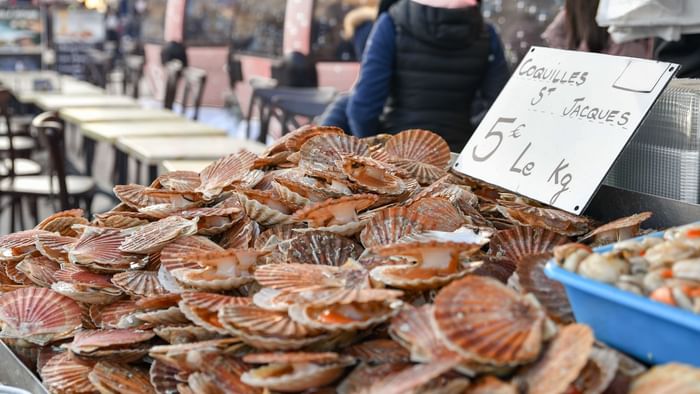 Tips from your hotelier
The walk
Welcome to the largest open-air market in Normandy. Covering an area of over 2 km, the 'most beautiful market in France' (2020) is a must-visit for all lovers of fresh and local products. From Neufchâtel cheese to scallops (in season), from Dieppe apple caramel to herring (a Dieppe specialty), all the flavors of the land and sea come together for the delight of your taste buds. Grab your baskets; it all happens every Saturday morning.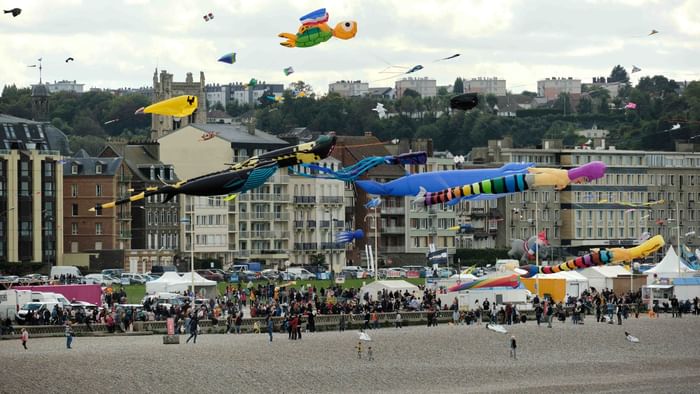 Tips from your hotelier
THE INTERNATIONAL KITE FESTIVAL
It's a magical spectacle that delights both young and old every two years (even-numbered years). On the vast lawns along the seafront and on the beach in Dieppe, hundreds of kites engage in friendly competition, showcasing their beauty and dexterity against the Normandy wind. Here, the world's top kite flyers gather, hailing from around forty different countries, to exhibit and fly unique models. A must-see event.
Seminar room
Completely renovated, the seminar room at The Originals Boutique, Porte de Dieppe offers high-quality amenities. With a capacity of up to 25 people in a chic and modern setting, it is equipped with all the necessary facilities for successful meetings, seminars, or other professional events. The establishment, located just minutes from the city center of Dieppe, also provides ample free, enclosed, and secure parking.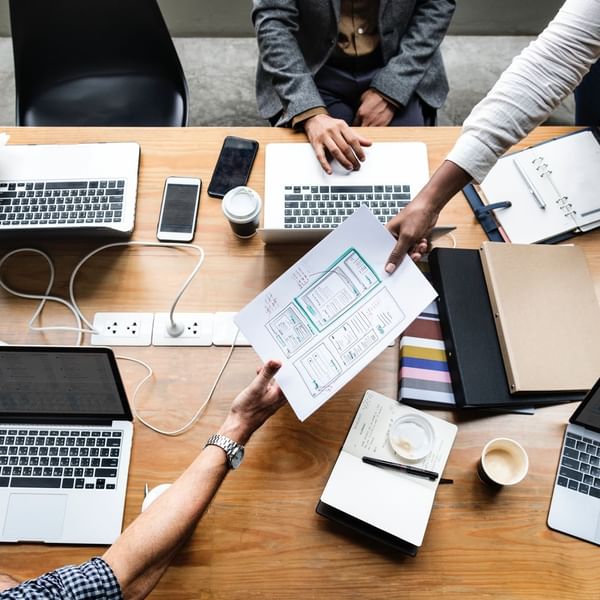 Explore our hotels nearby
The Originals Boutique, Hôtel Porte de Dieppe