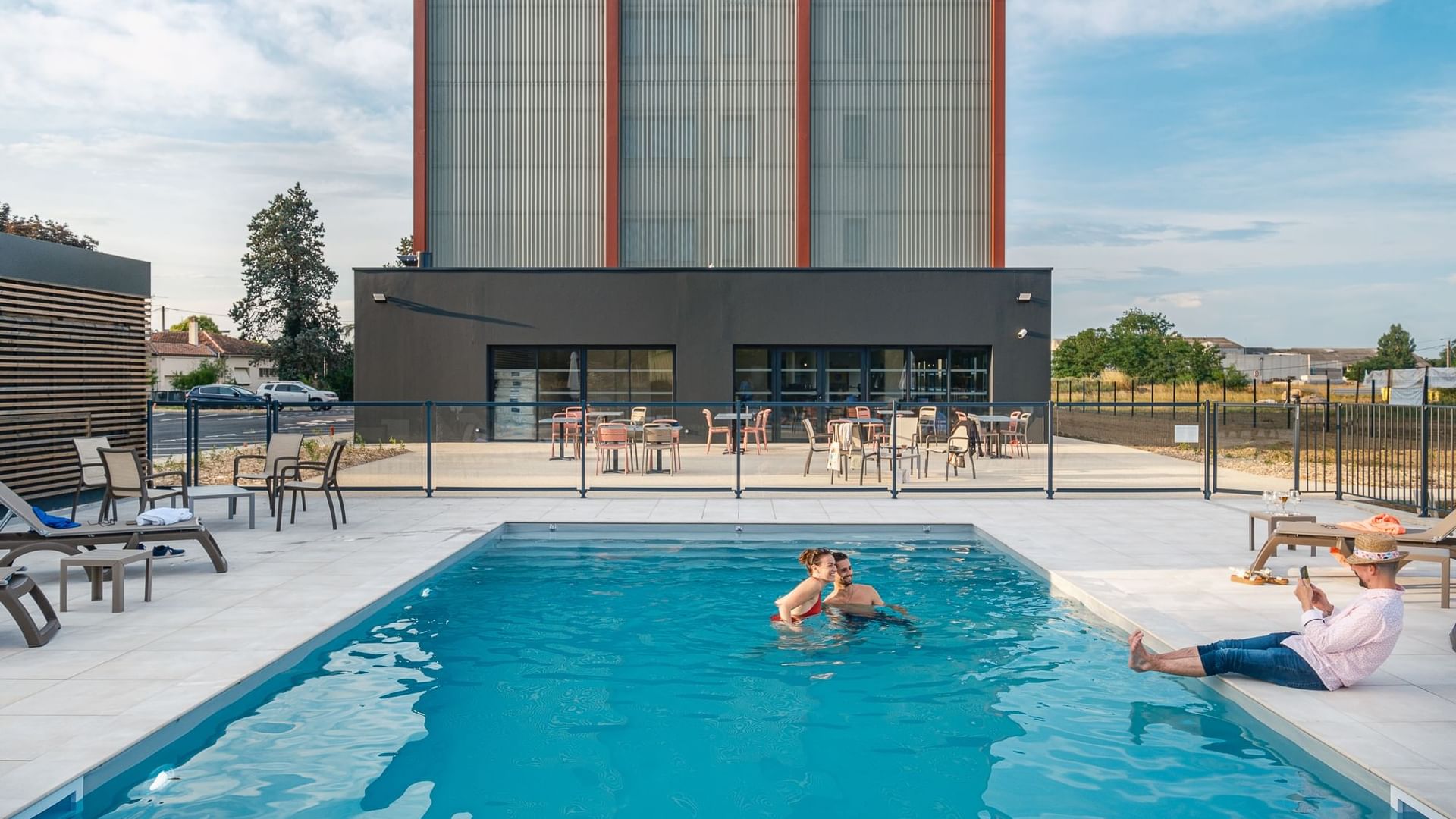 The Originals City
Le Relais d'Estillac, Agen-sud
Le Relais d'Estillac
The Originals City
After many years of working throughout France, Flore is back in her native Lot et Garonne. She is happy today to be back to her roots. "I am a local child who left to enrich myself with what our beautiful regions of France have to offer. Today I am back home to make you discover the most beautiful to my heart and in particular, the Lot et Garonne ! Located in the town of Estillac, just a few minutes from Agen, the 3* hotel in the style of a "tobacco drying shed" offers comfortable rooms, an outdoor swimming pool with terrace and garden, petanque courts, a bar, meeting rooms, secure parking, charging stations, etc. Add to that a warm welcome and a friendly team and you are ready to discover the beautiful landscapes of the Lot et Garonne.
Meet the team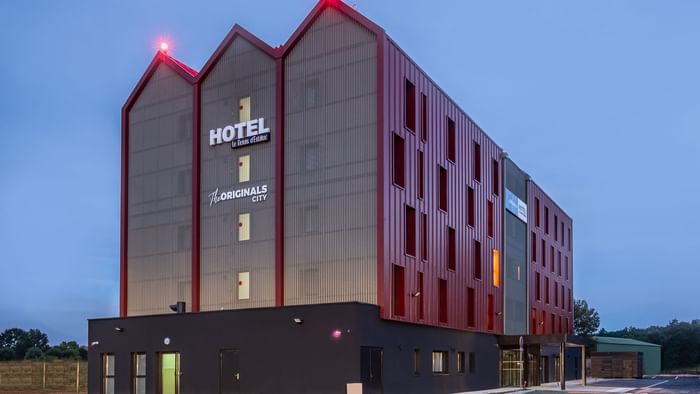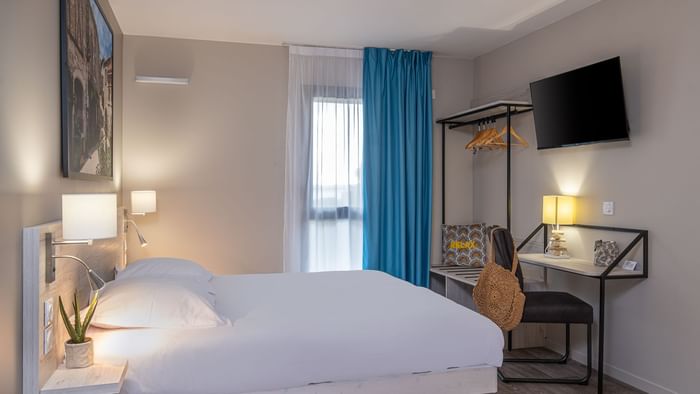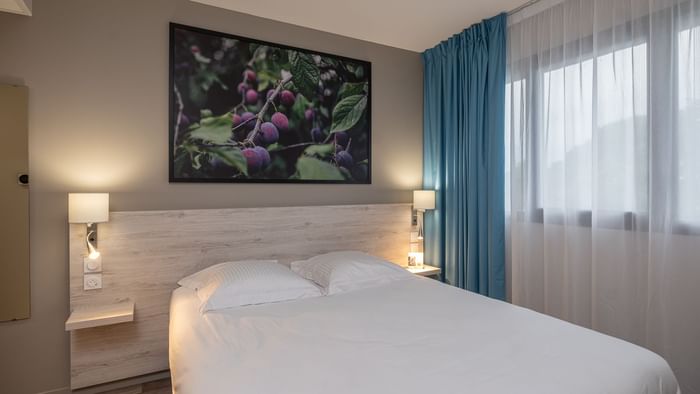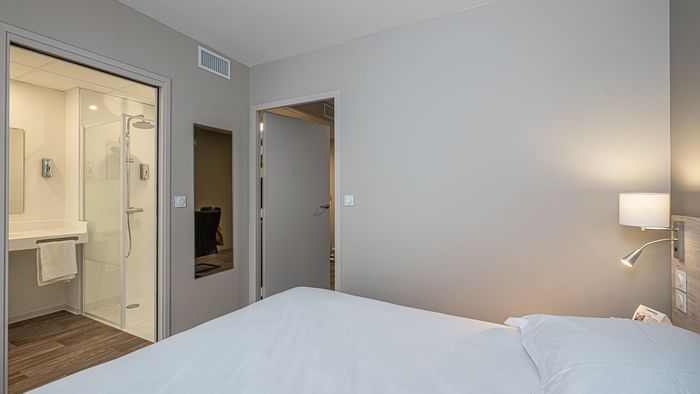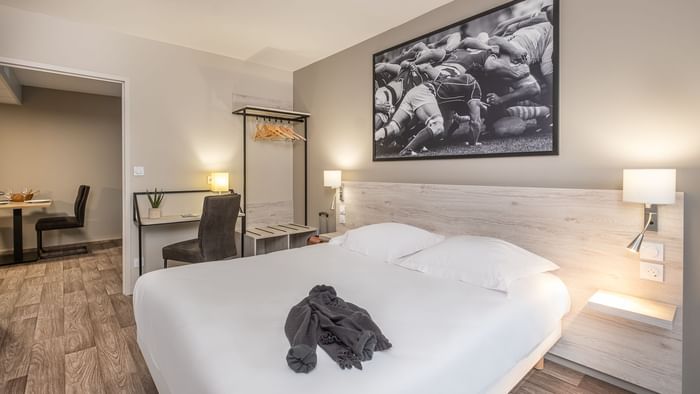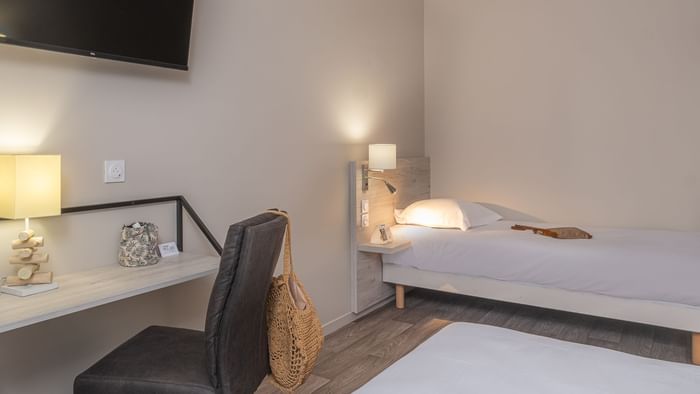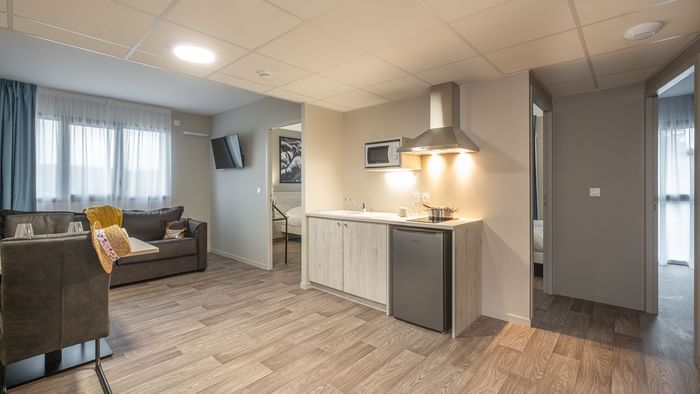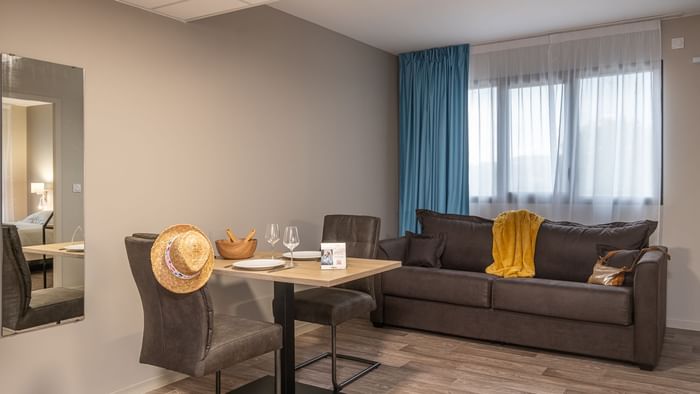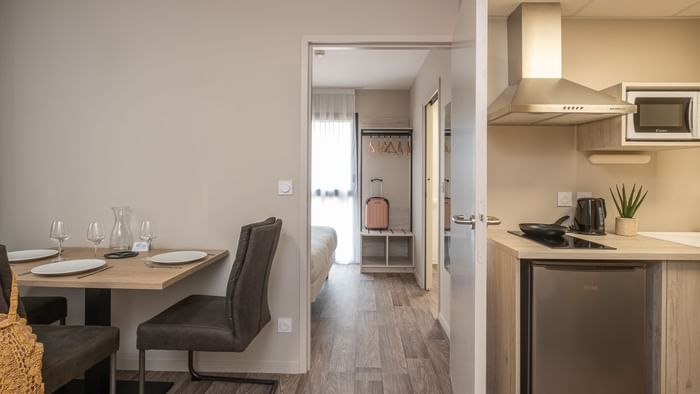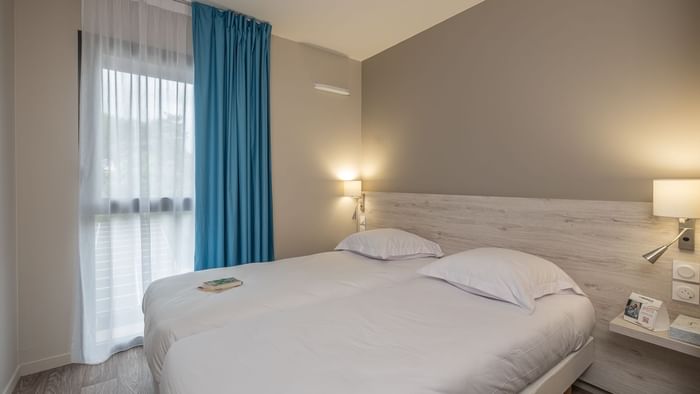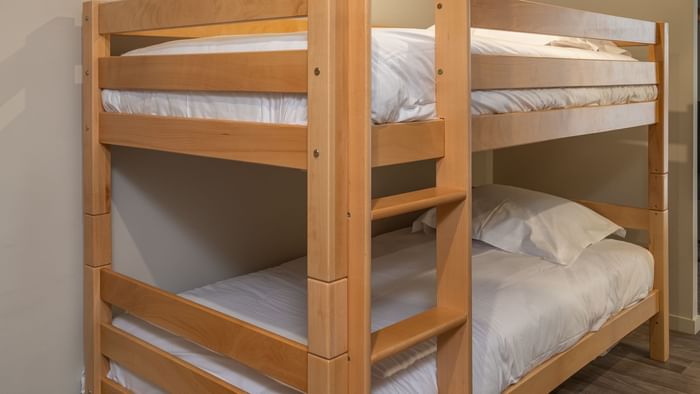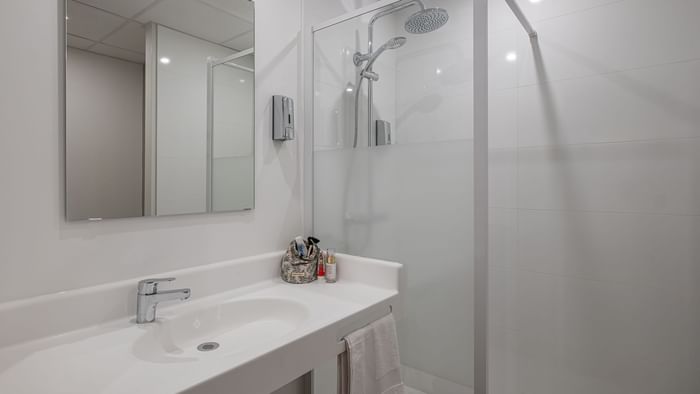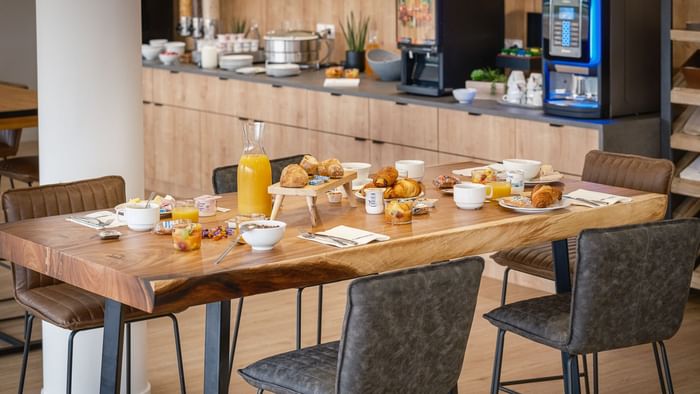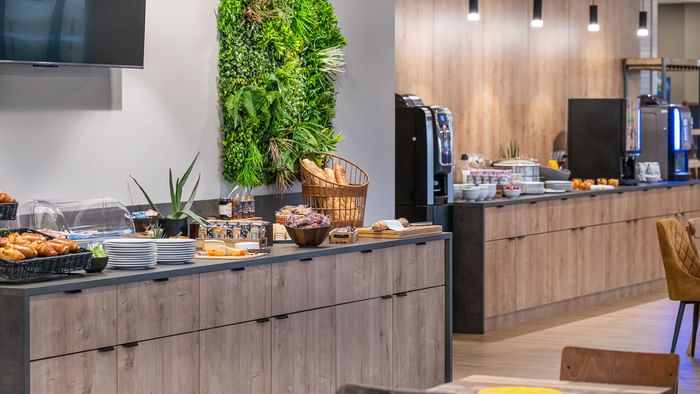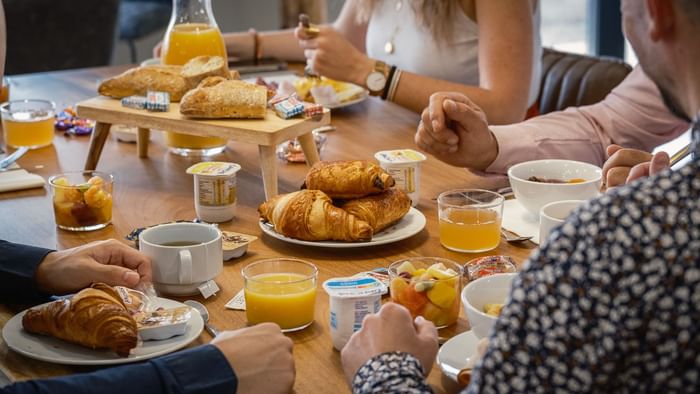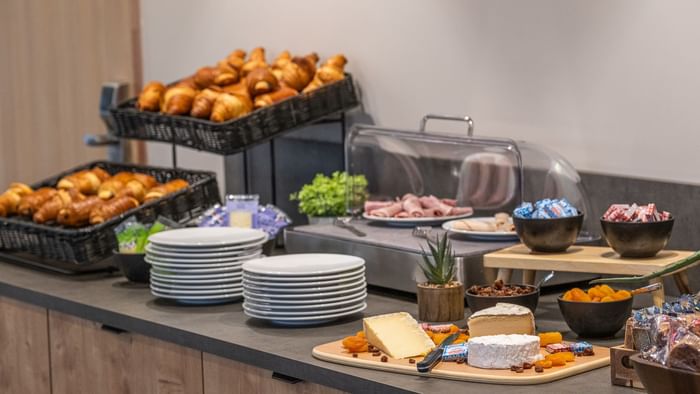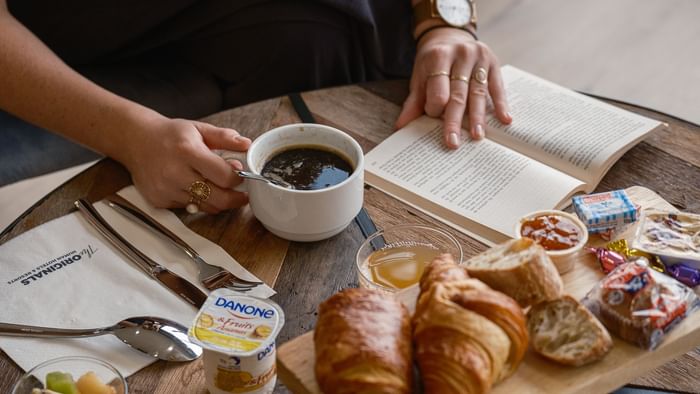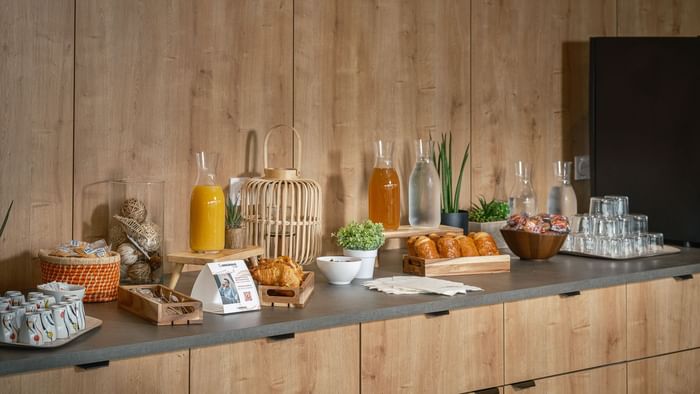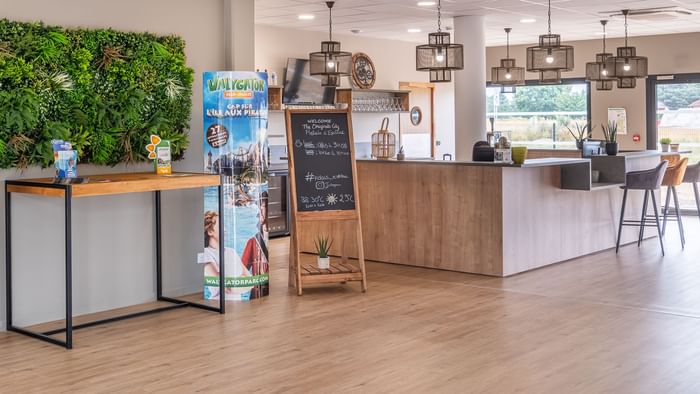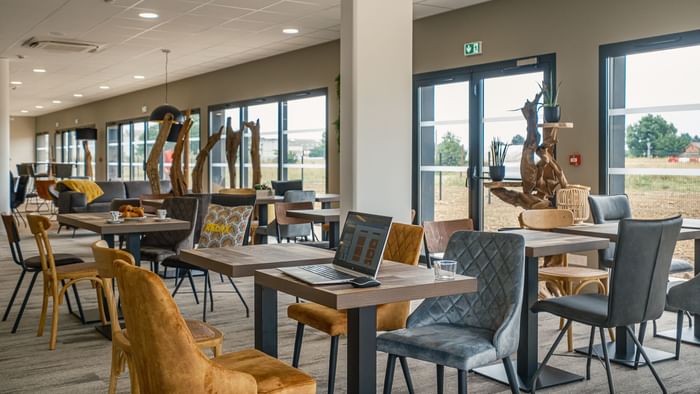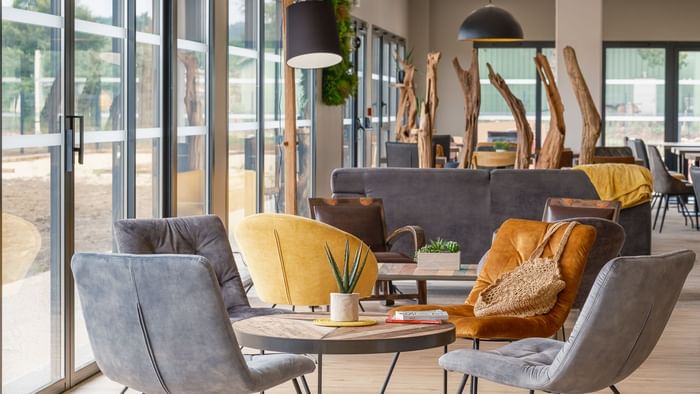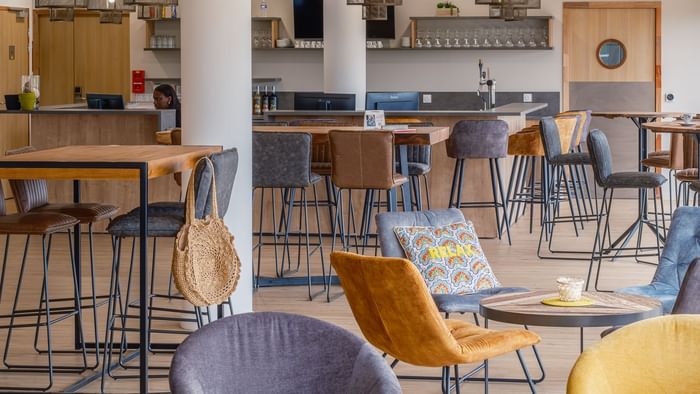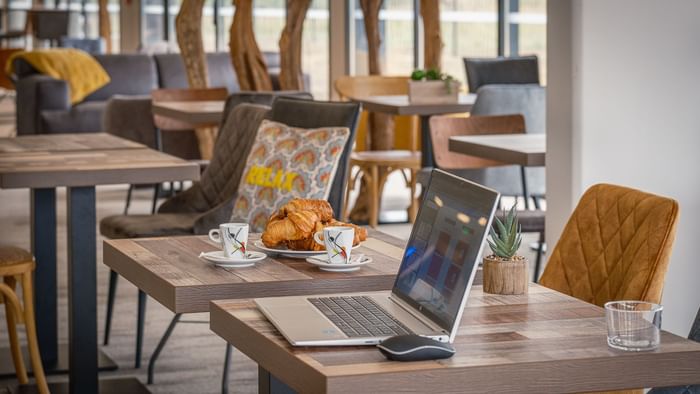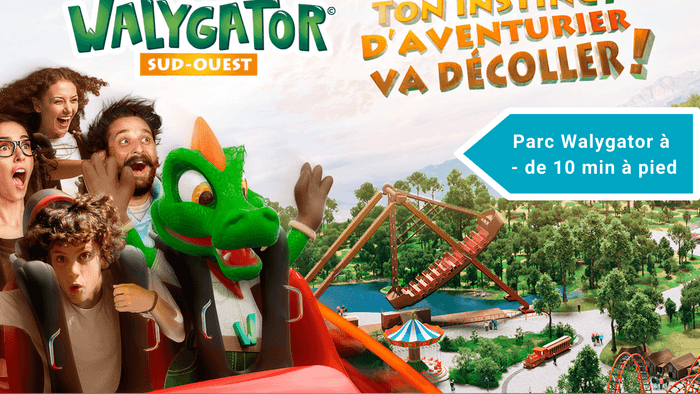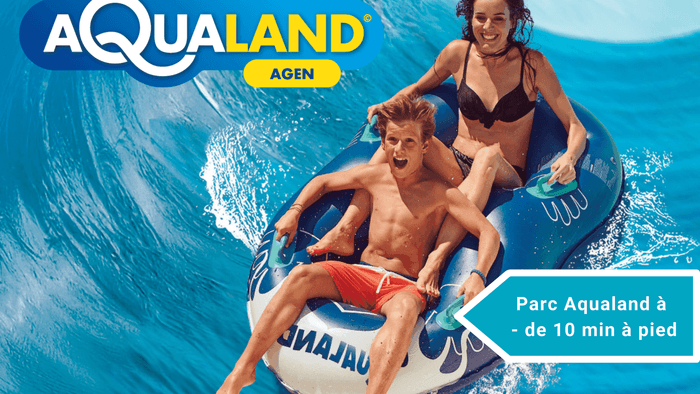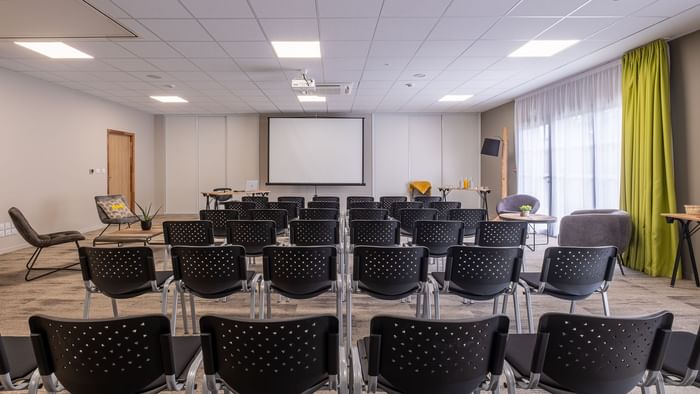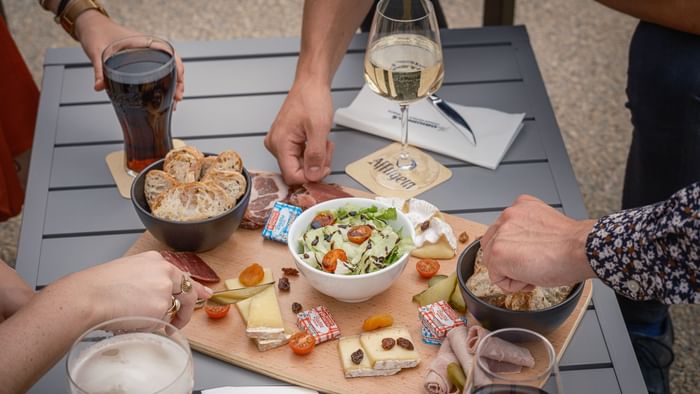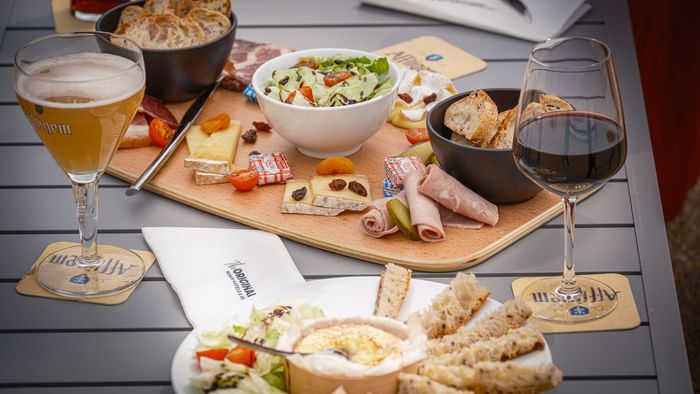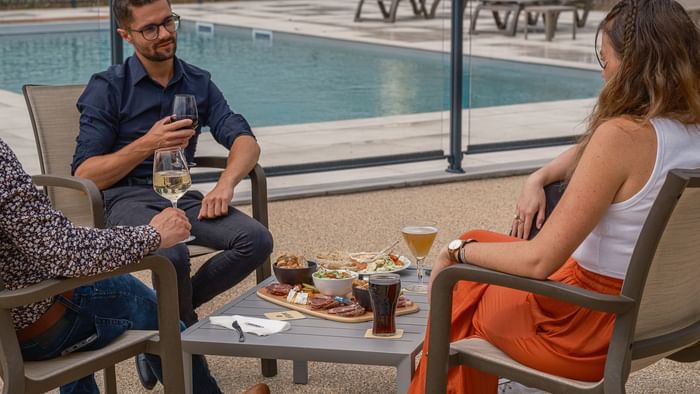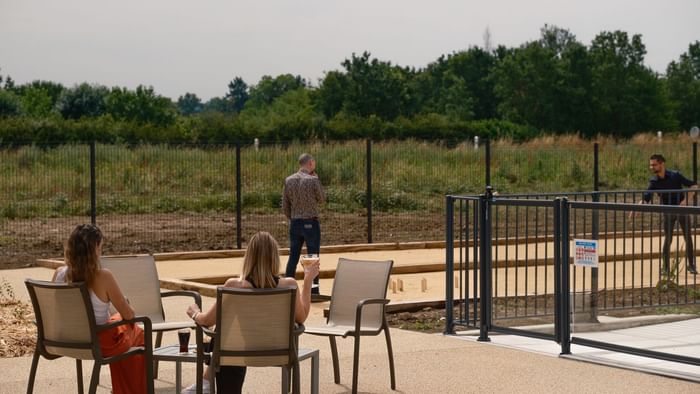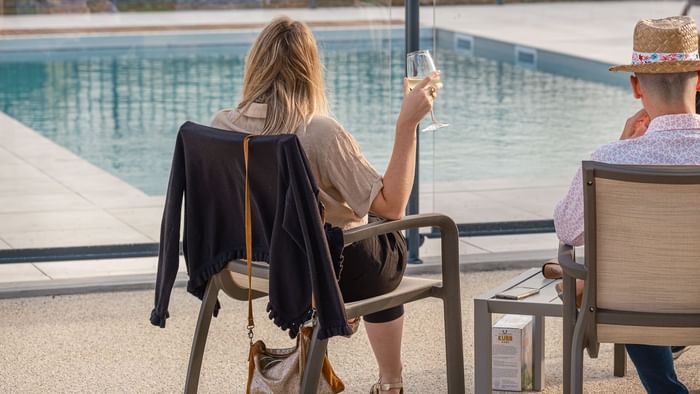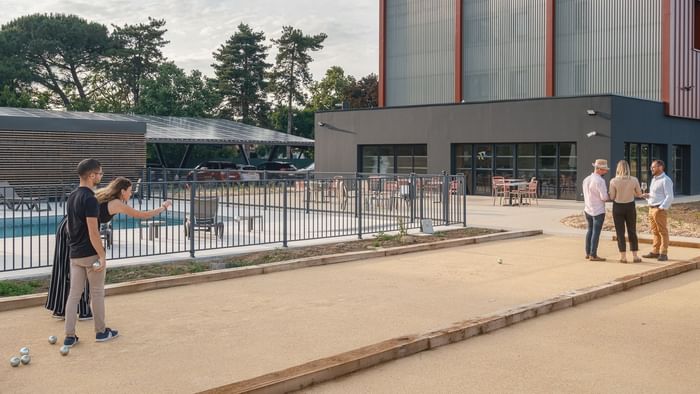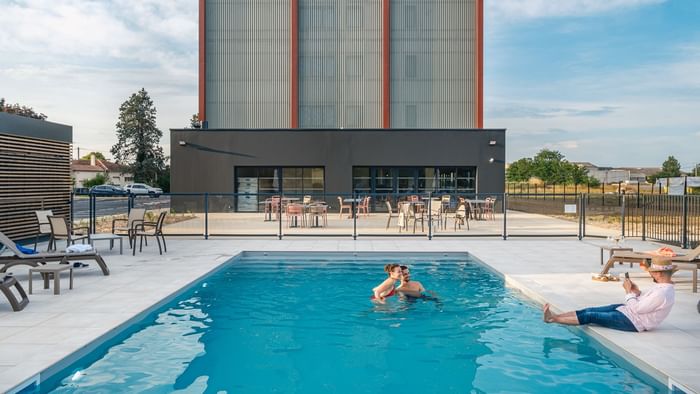 WiFi

24h access by automatic teller

Bycicle premises

Free hotel car park

Pets admitted

Restaurant

Outdoor swimming-pool

Seminar rooms

Garden or park
Rooms
The Originals City, Le Relais d'Estillac, Agen-sud
68 brand-new rooms with contemporary decor await you at The Originals City Le Relais d'Estillac, Agen Sud. Their spaciousness (16 to 22 m2 for the rooms and from 29 m2 to 58m² for the apartments with kitchenette) allows to welcome all travelers' profiles. Soundproofed and air-conditioned, they offer all the comfort necessary for a pleasant night's sleep.
Air-conditioned room
Rooms for disabled guests
Non smoking room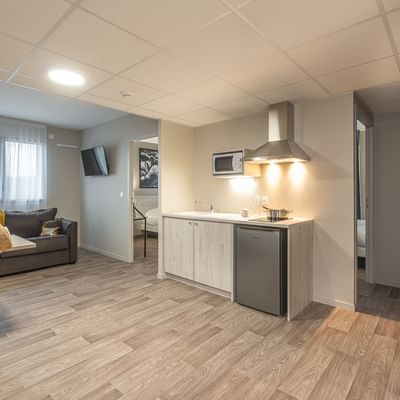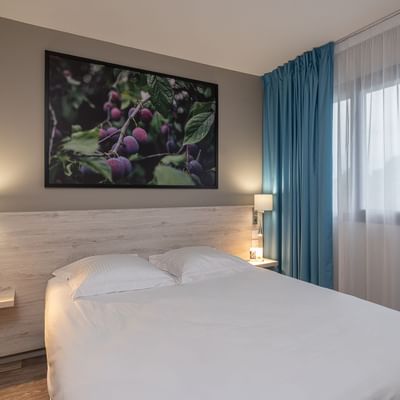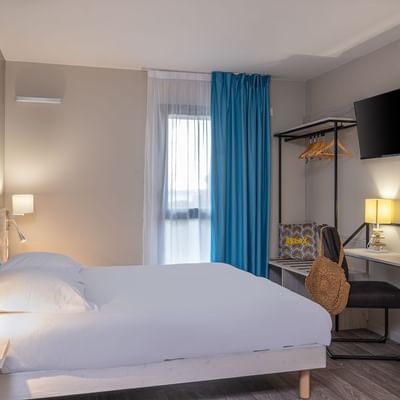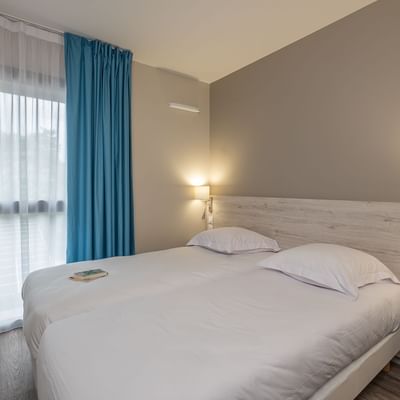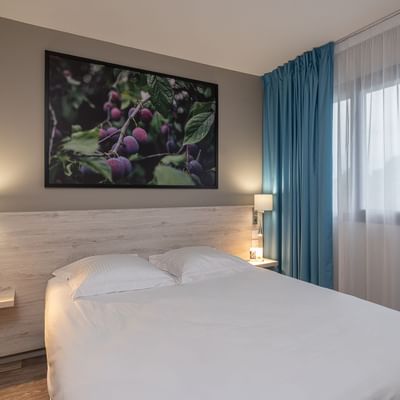 HOTEL INFORMATION
Check-In: 15H
Check-out: 11H
The Originals City, Le Relais d'Estillac, Agen-sud
25 Route des Nauzes 47310 Agen-sud, France
DON'T MISS THIS MONTH'S OFFERS!
Start planning your next getaway with our latest travel packages and exclusive hotel discounts.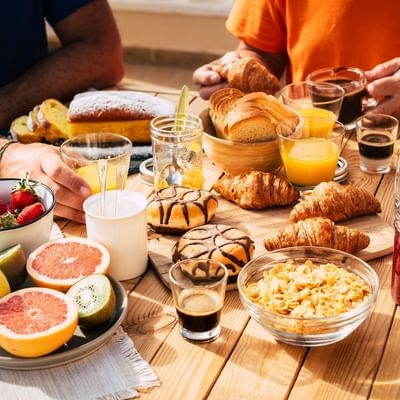 Breakfast is included in the price of the room.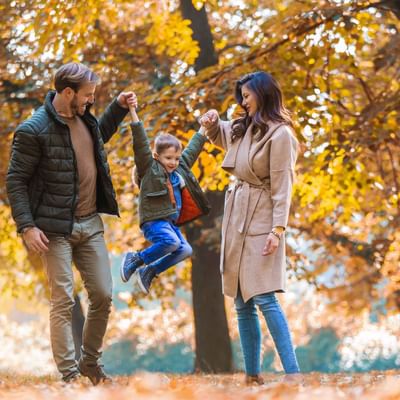 Go on holiday in complete freedom at a reasonable price. And if you have any unforeseen circumstances, you can change or cancel at any time.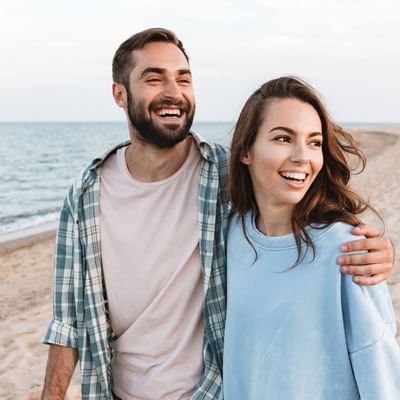 Book 30 days before your arrival and get a discount up to 25% on the price of your room to enjoy the best of local life.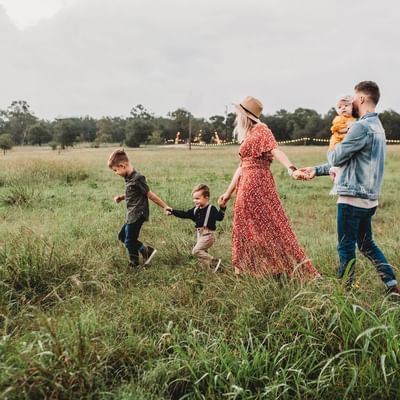 With the Family Offer, the price includes breakfast for adults. The child's breakfast is free of charge.
Dining
The Originals City, Le Relais d'Estillac, Agen-sud
For lunch or dinner, a "restaurant and snack" offer will be proposed. You will find a proposal of simple and greedy starters, dishes and desserts with home-made and local products. The opportunity to share a moment in all conviviality.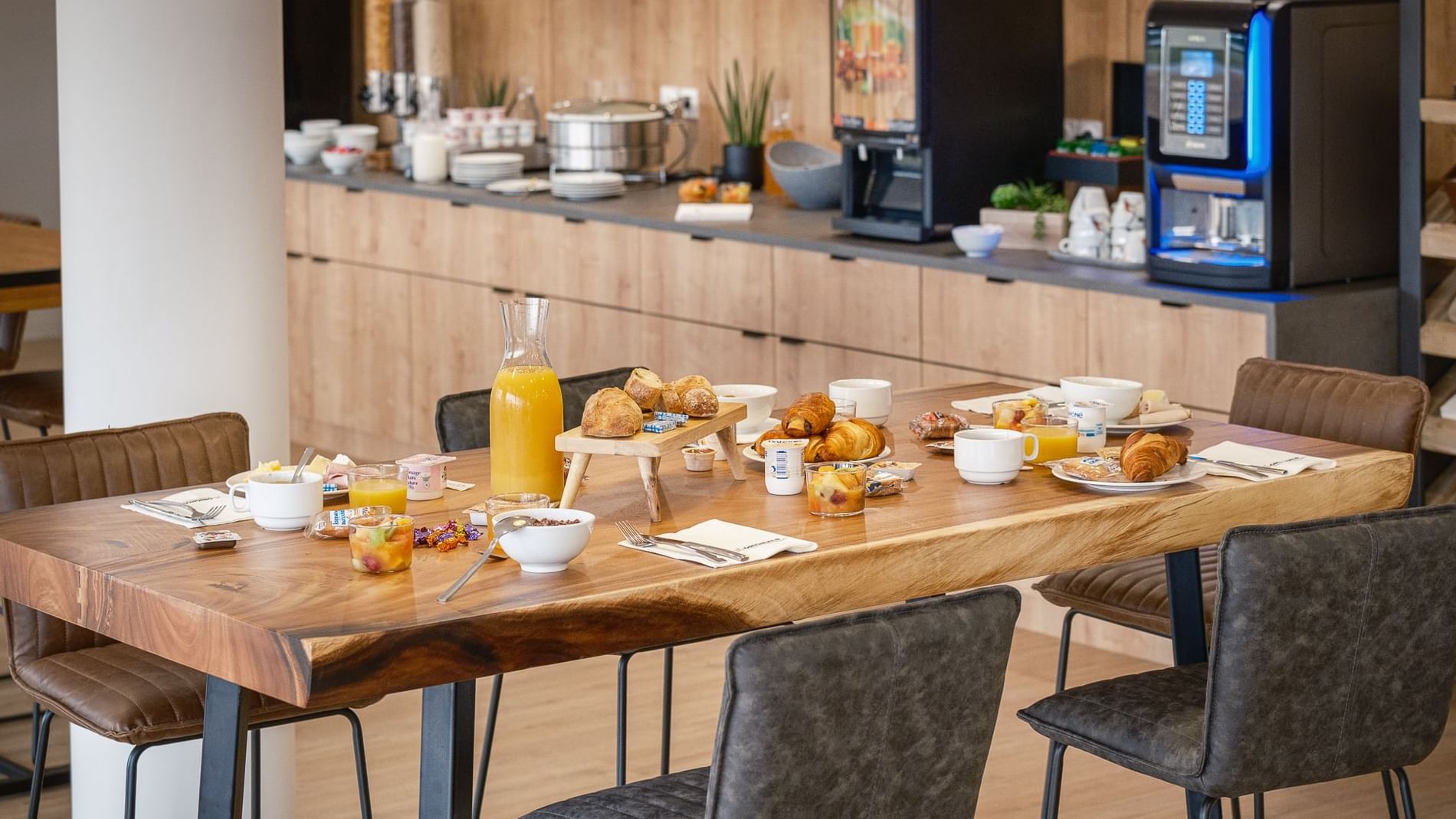 The breakfast buffet will be an opportunity to savor many regional products, including the sun-drenched fruits of the Nouvelle-Aquitaine region. The Originals City, Le Relais d'Estillac does not offer on-site dining. The city of Agen is close by, so it's easy to get there and to find good addresses, you can count on Flore and her team. For the small hungers, an offer of quality jars is available at the bar. Simple and tasty.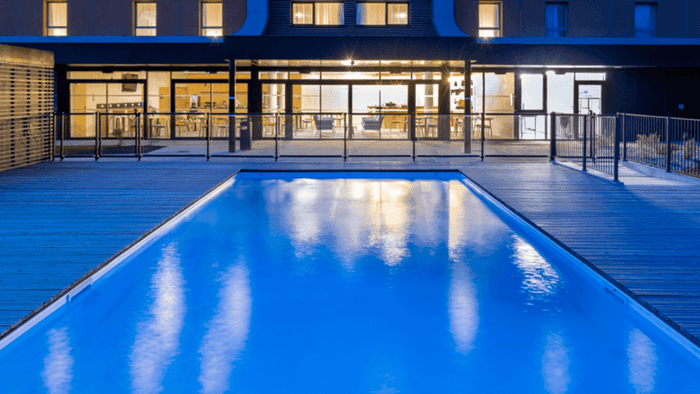 Tips from your hotelier
SWIMMING POOL
In a region of the southwest where the thermometer can quickly reach summer temperatures (even scorching), the swimming pool of The Originals City, Le Relais d'Estillac Agen will bring you a real break of freshness and relaxation. To consume without moderation (only in good weather).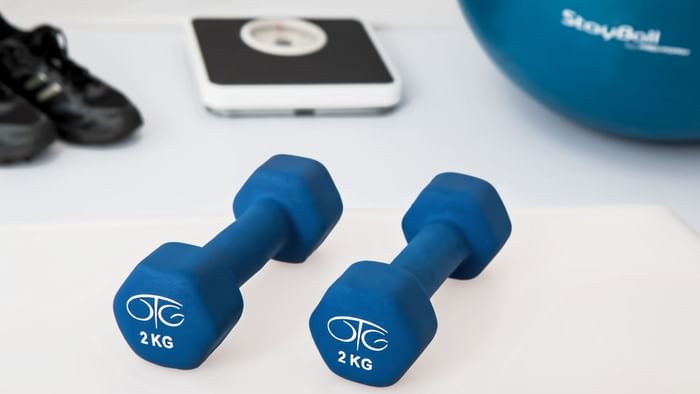 Tips from your hotelier
fitness room
Experienced athletes will find here several machines on which to maintain their physical routine. For the Sunday sportsmen, here is an opportunity to test a new activity, and its motivation!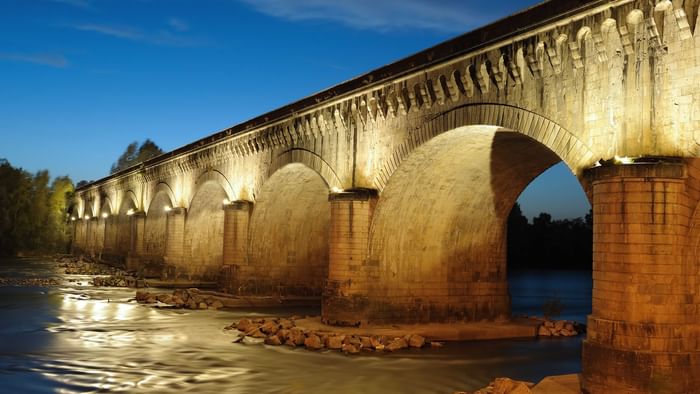 Tips from your hotelier
the canal bridge
The bridge-canal of Agen is however the second largest in France by length (539 m). Entirely built of cut stone (from the Quercy region!), it rests on 22 majestic piers and finds its origin in the will to pursue a river link between the Mediterranean and the Atlantic Ocean. Started in 1839, its construction was completed in 1847 after many ups and downs. It was put into service two years later, only to be quickly completed, "sunk" by the increasing development of the railroads. It remains a magnificent building which deserves a visit.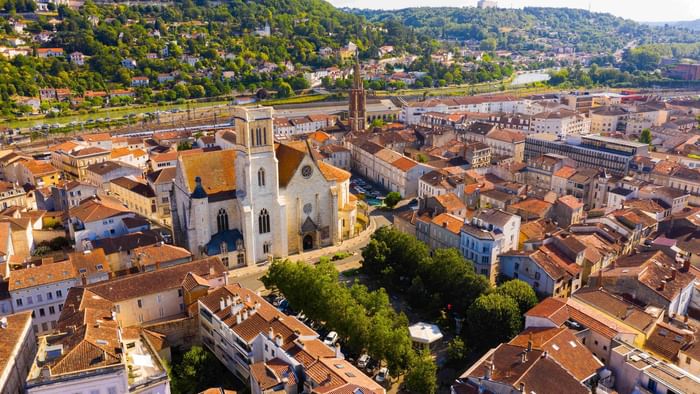 Tips from your hotelier
the Museum of Fine Arts
In the heart of the historic city of Agen, the Fine Arts Museum offers its visitors a wealth of unsuspected diversity. Like a cabinet of curiosities, the museum exhibits more than 3,000 objects that can be discovered along a circuit of Renaissance spiral staircases and interior courtyards. The highlight of the show is the masterpieces of Goya and Tintoretto, not to mention the impressionist paintings and the Venus du Mas (a Roman work).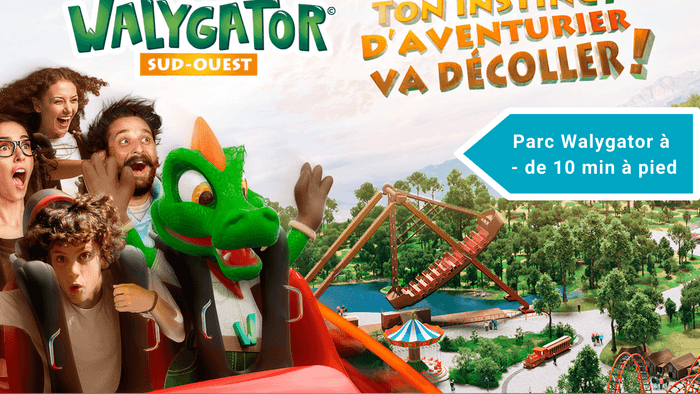 Tips from your hotelier
Walygator
Notice to thrill seekers! The Walygator Sud-Ouest park will delight young and old with its 24 attractions and shows. Go down a raging river, take yourself for a boomerang, explore a mine at over 40 km/h... For a bit of peace and quiet, a shaded park and many playgrounds and refreshment areas await you surrounding a real 18th century castle.
SALLEGARONNE
With a surface area of 60m2, this luminous room can accommodate up to 60 people depending on the chosen configuration.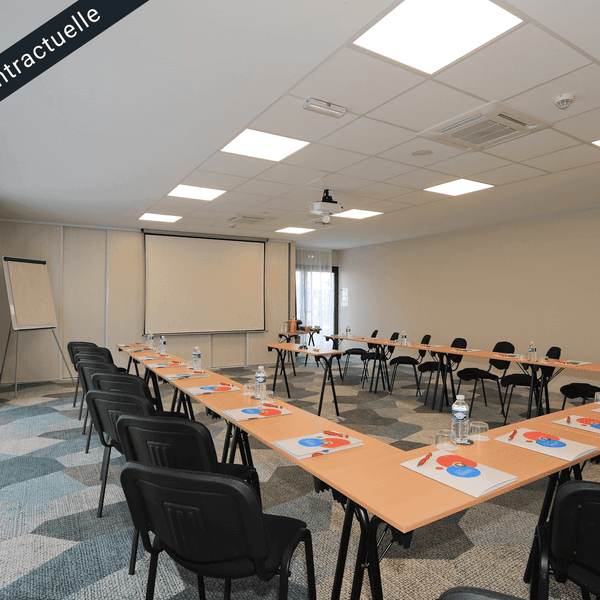 LOT ROOM
With its 26 m2, this small room can accommodate up to 30 people depending on the chosen configuration.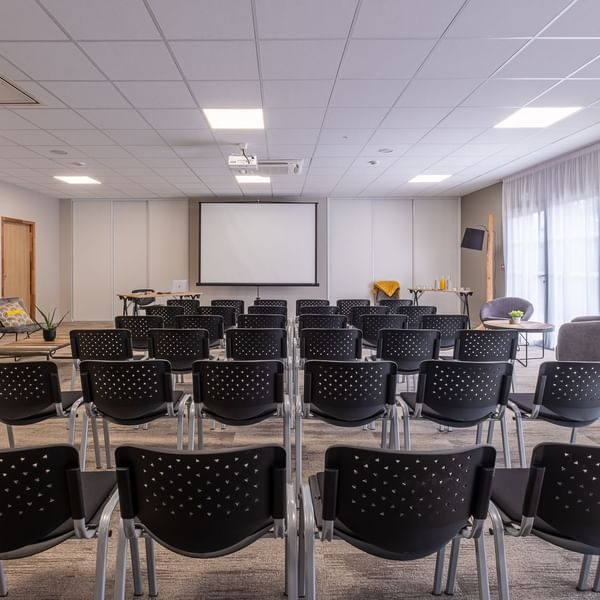 LOT-ET-GARONNE ROOM
Bringing together the Lot and Garonne rooms, the space thus created makes it possible to gather nearly 90 people according to the chosen configuration.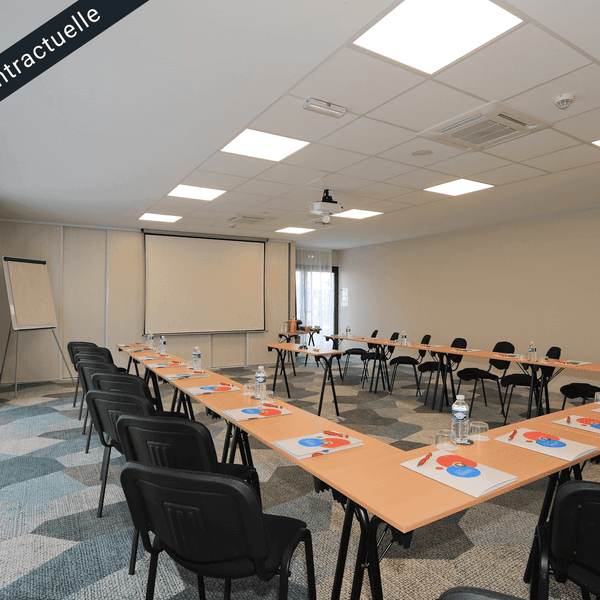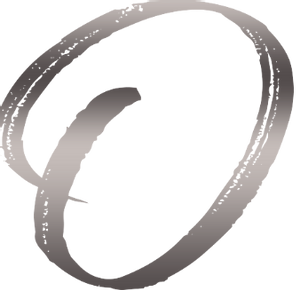 Meet our hoteliers
Welcome to le Relais d´Estillac, hotel with swimming pool near Agen.
"We are always available to our customers."
Explore our hotels nearby
The Originals City, Le Relais d'Estillac, Agen-sud