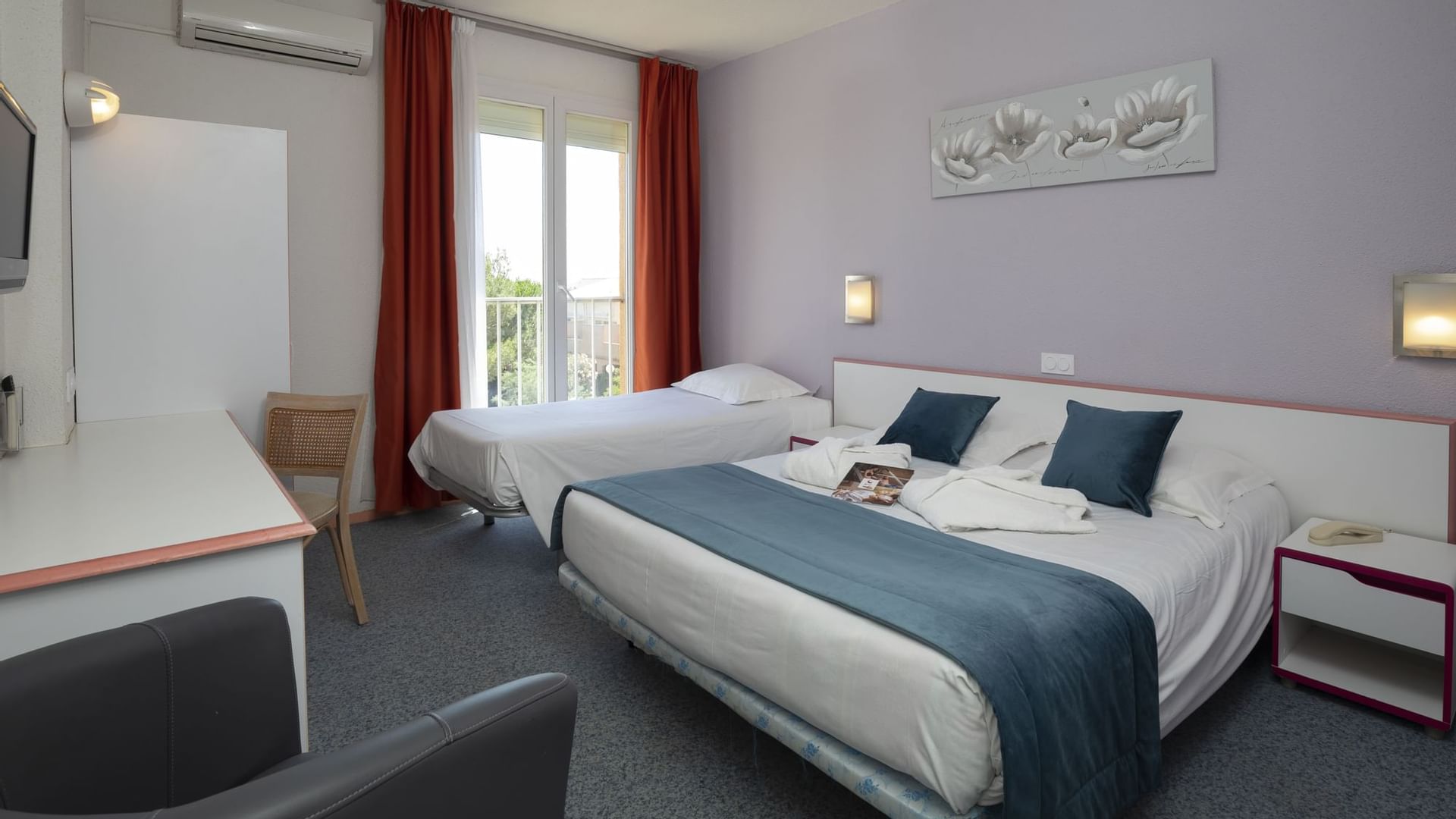 The Originals City
Relax'Otel, Le Barcarès
Relax'Otel
The Originals City
Though he had worked with hoteliers for many years, Christophe Gatteau still hadn't taken the plunge. In spring 2019, he finally dived in. He is the co-owner and manager of The Originals City, Relax'Otel, Le Barcarès, a three-star hotel with 41 rooms in north-east Perpignan. "I have worked closely with the luxury hotel industry for many years but I wanted to start out in a more traditional structure." In recent years, though renowned in the south-western town of Le Barcarès, the hotel had been somewhat abandoned. So Christophe began a major phase of renovations to transform the lovely two-floor ochre building into a charming urban hotel. Covering more than 500 m2, the SPA has been completely revamped. Director of France's SPA label for more than ten years, Christophe is something of an expert in the field. Another of the Relax'Otel's strengths is its team: warm, friendly and attentive for a relaxing stay in every sense of the word.
Meet the team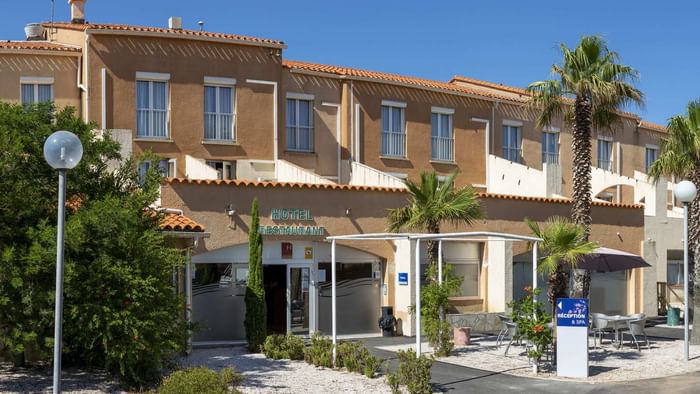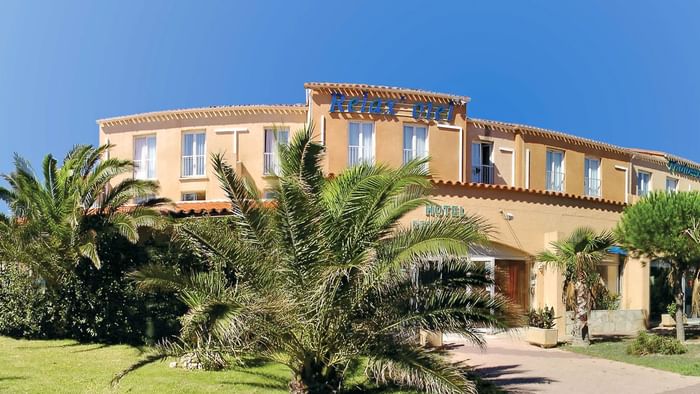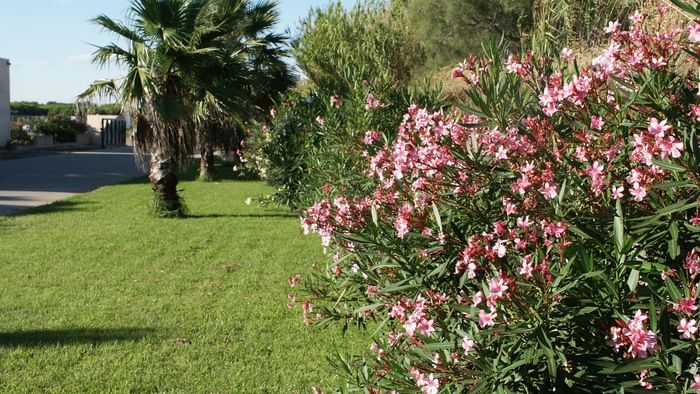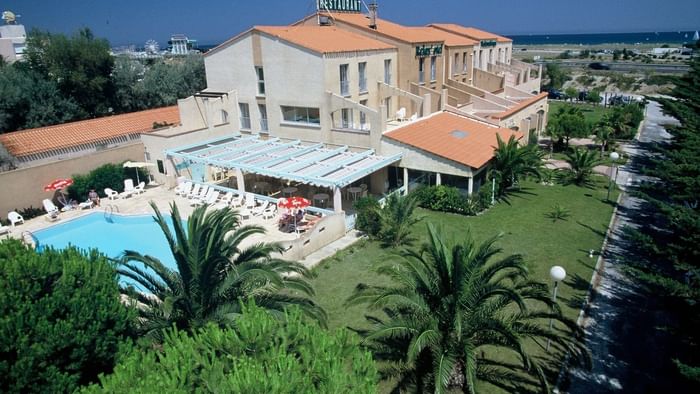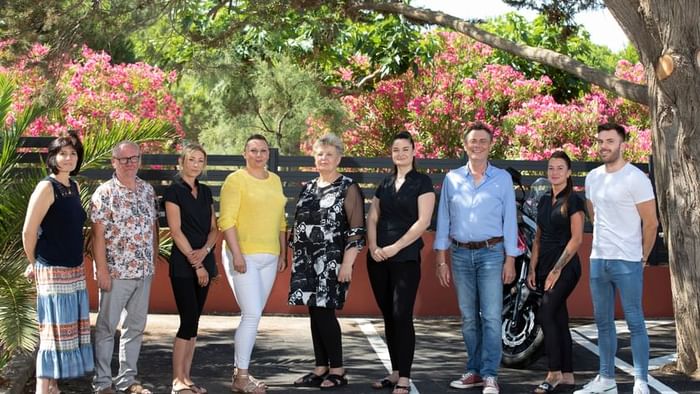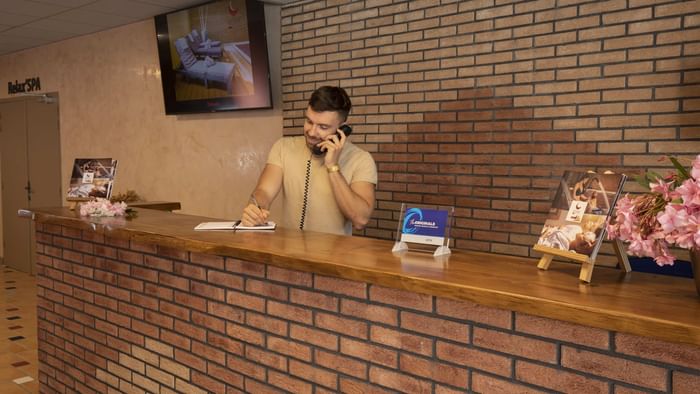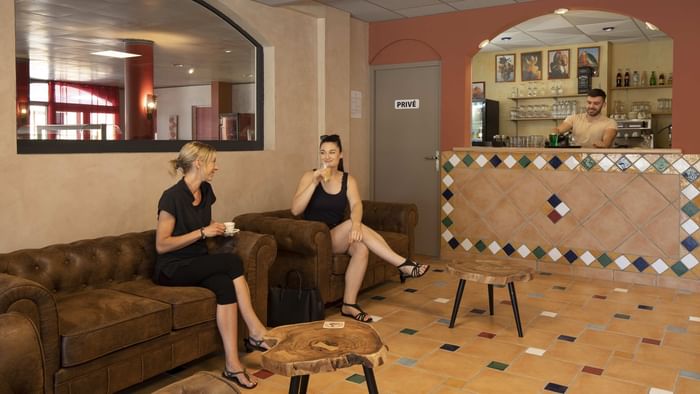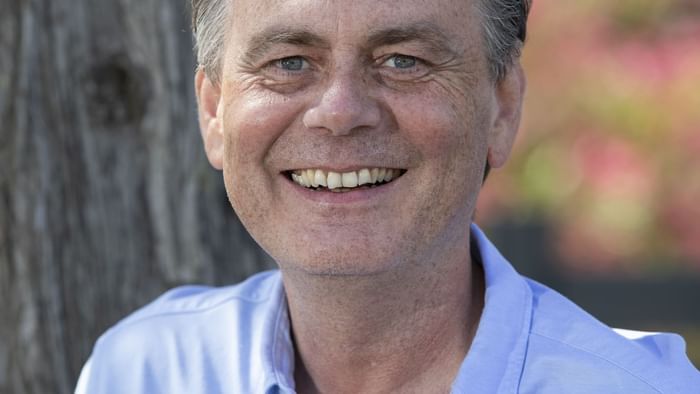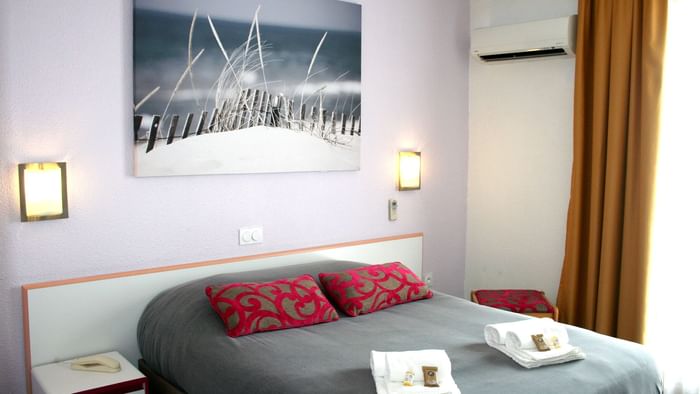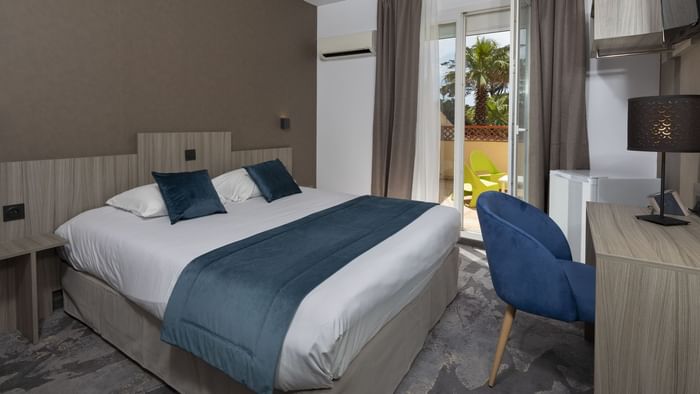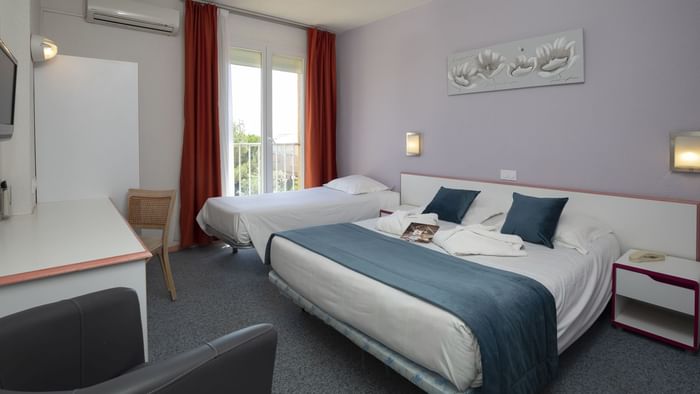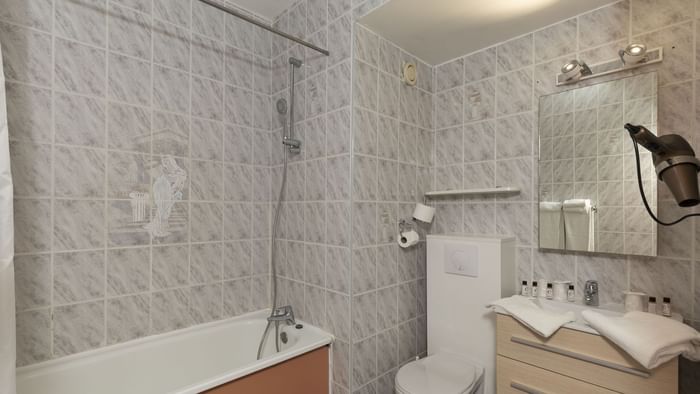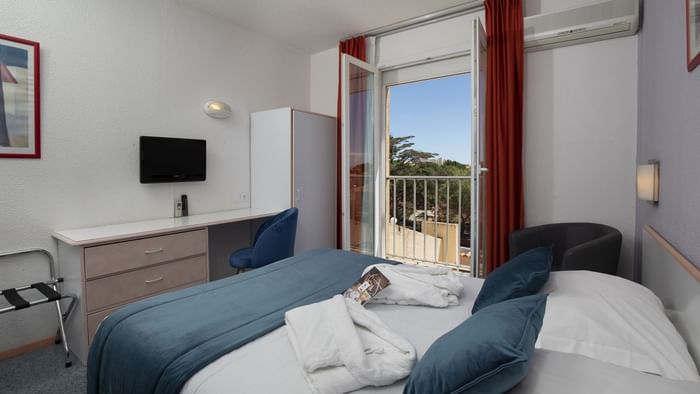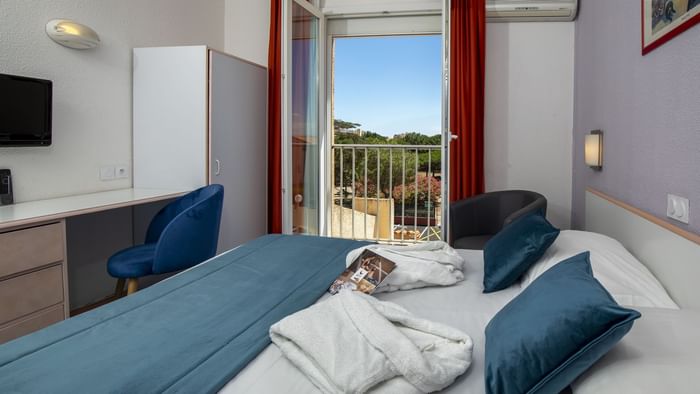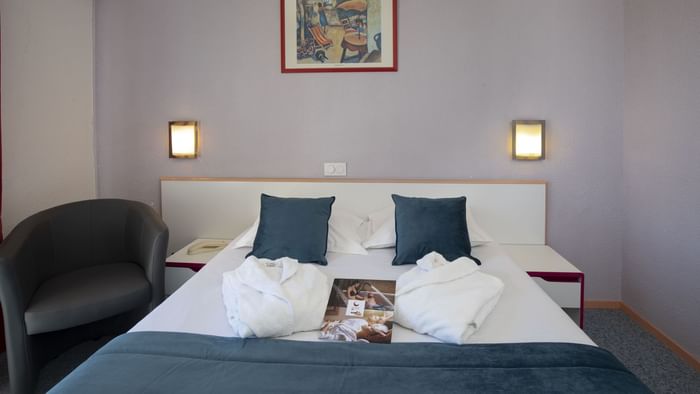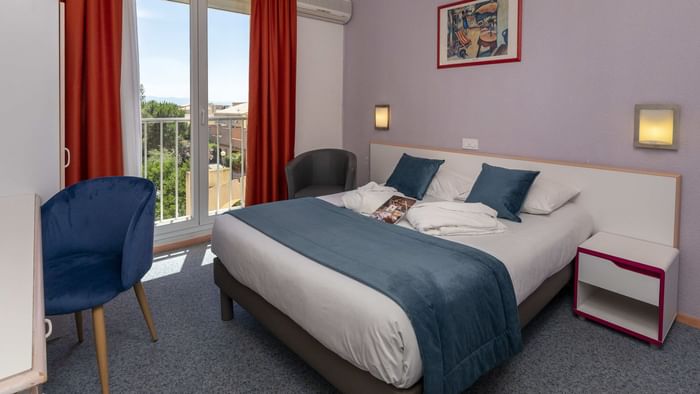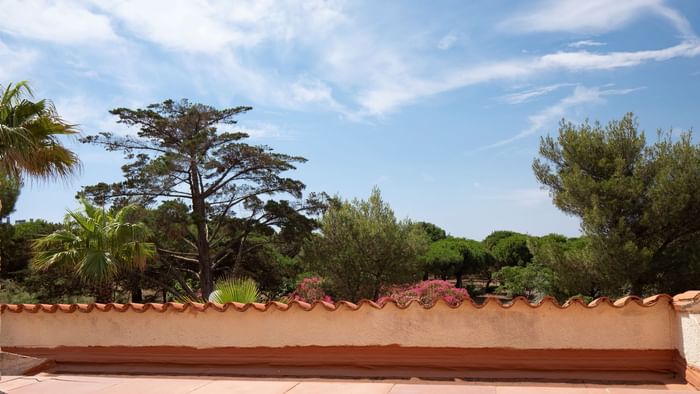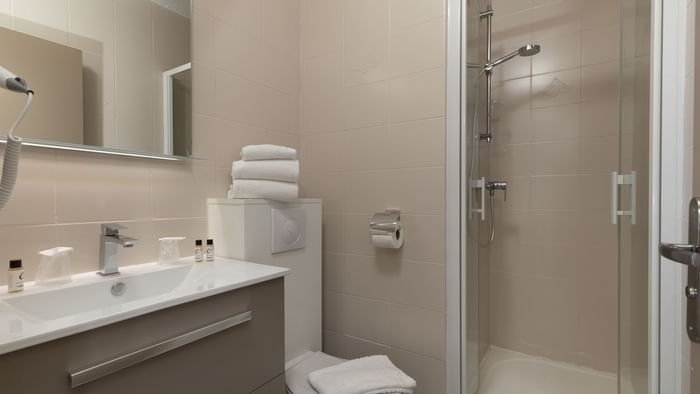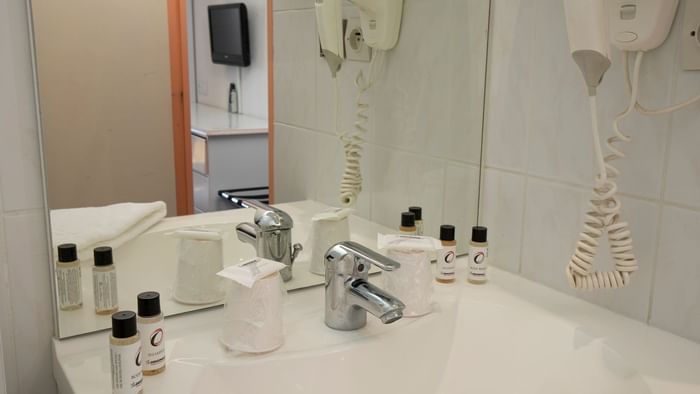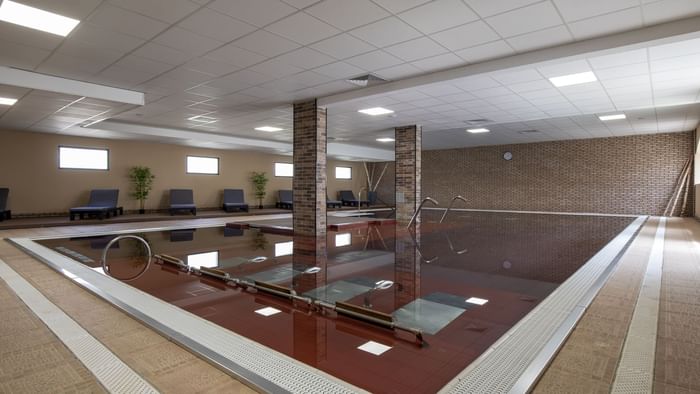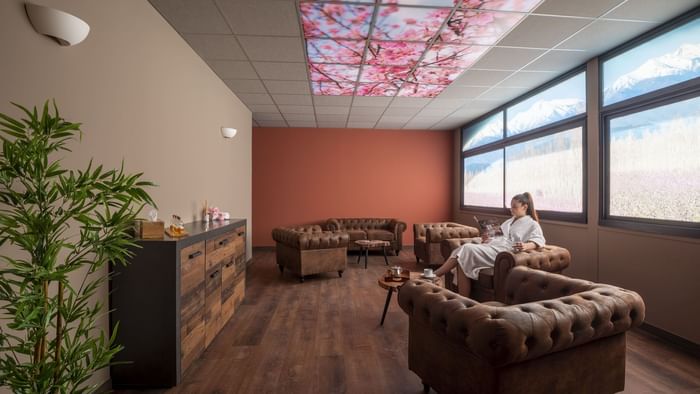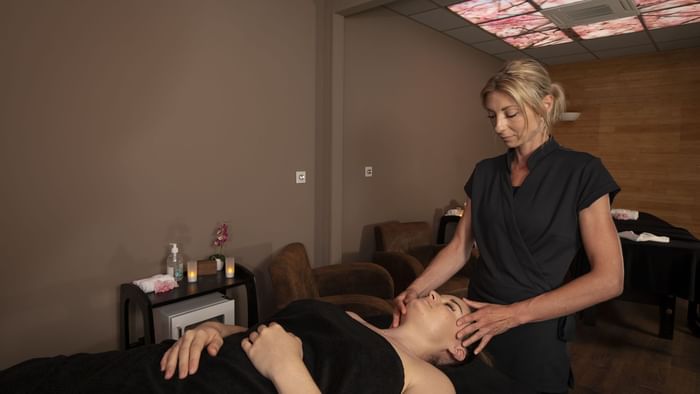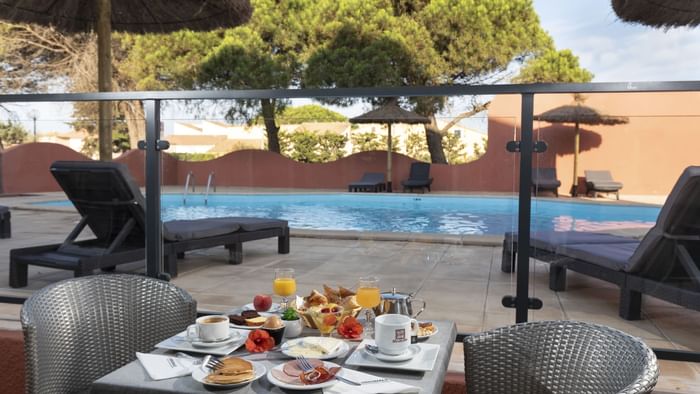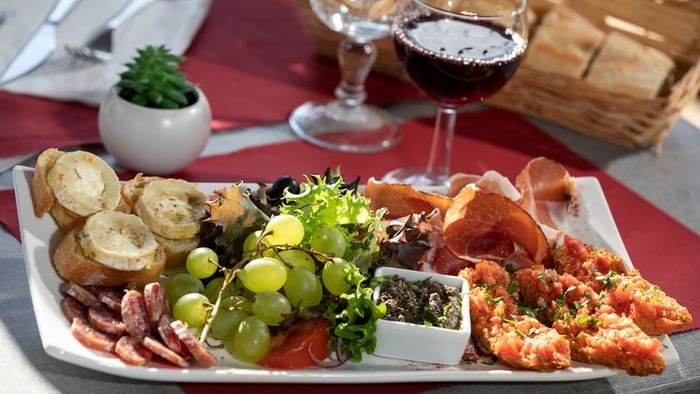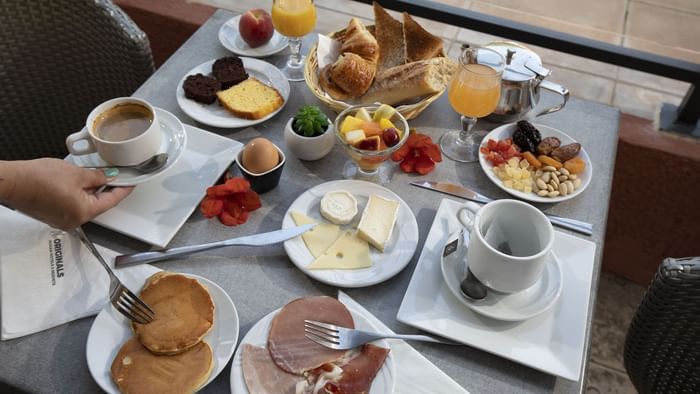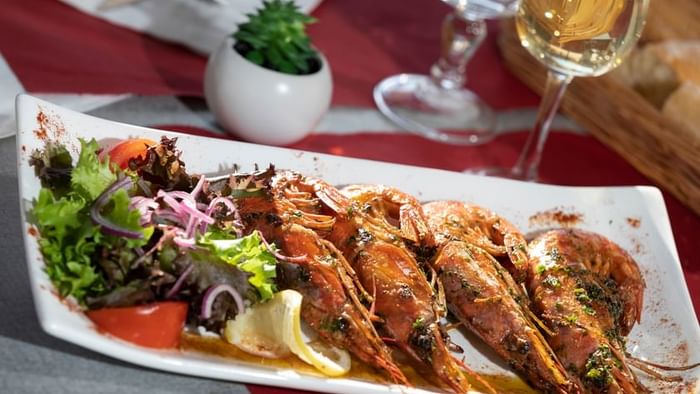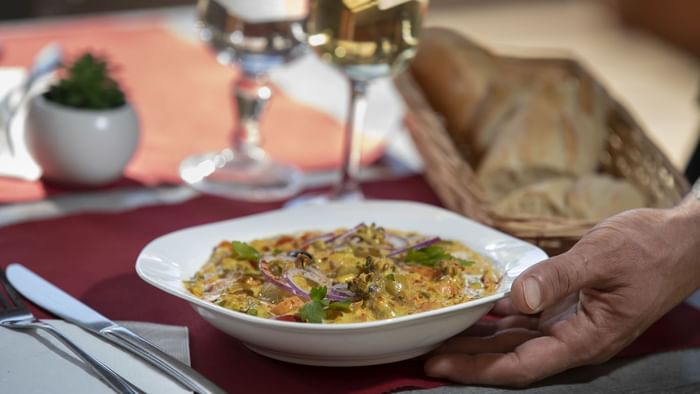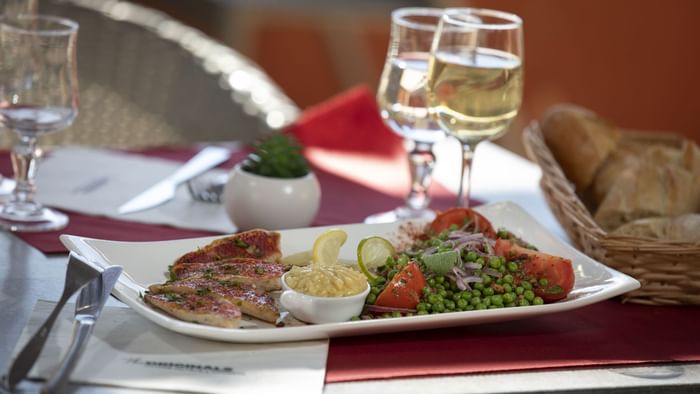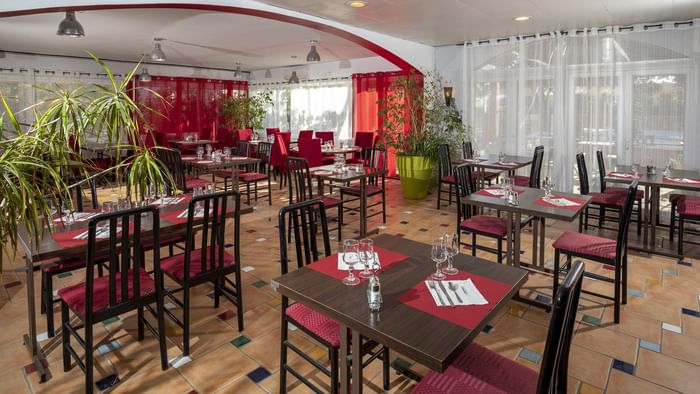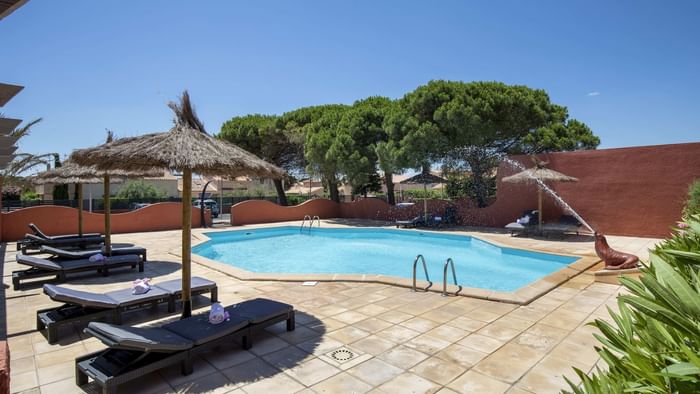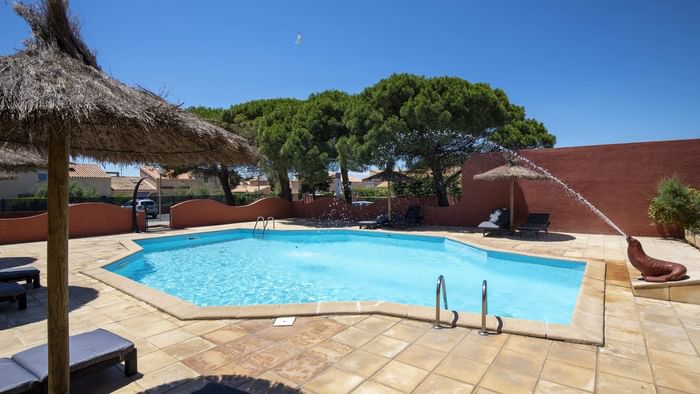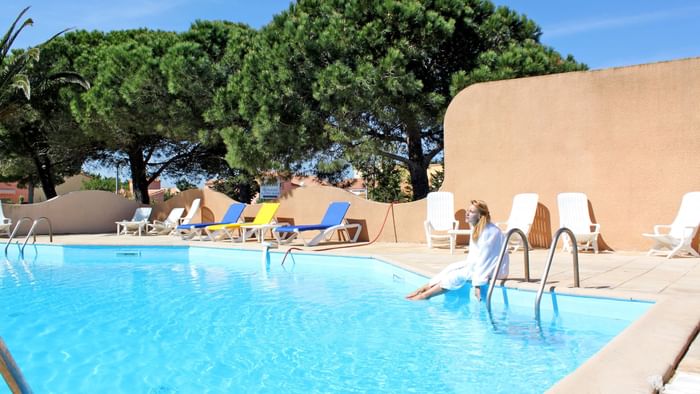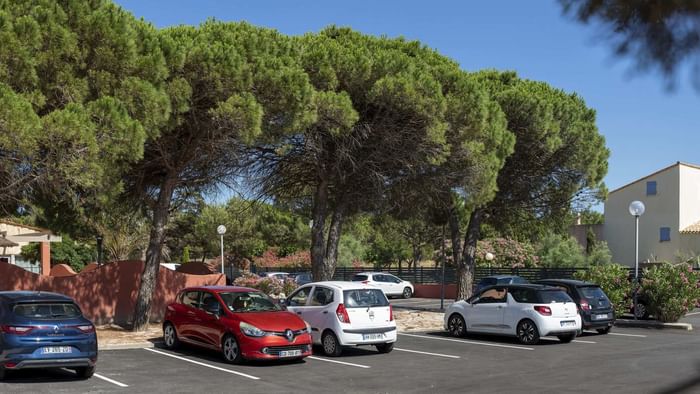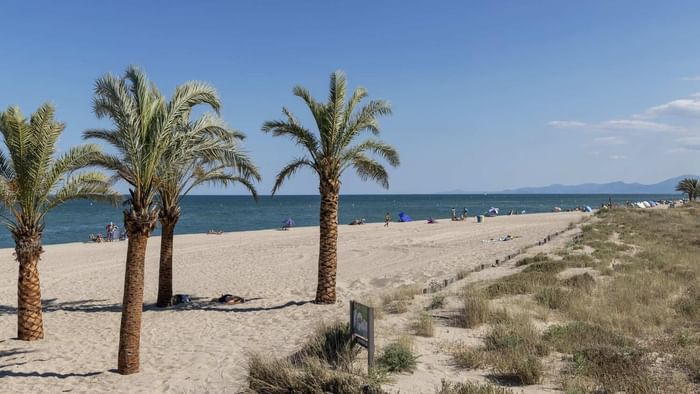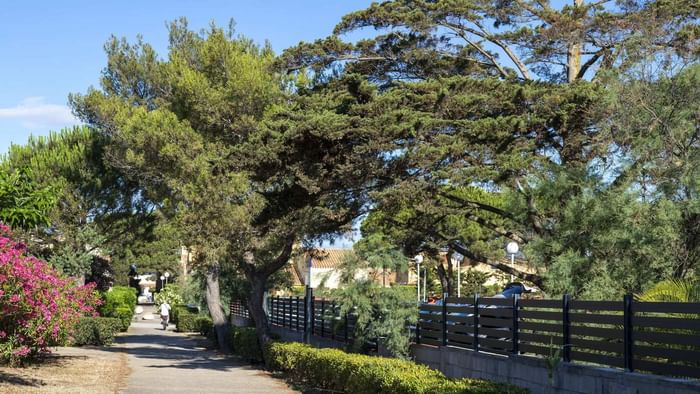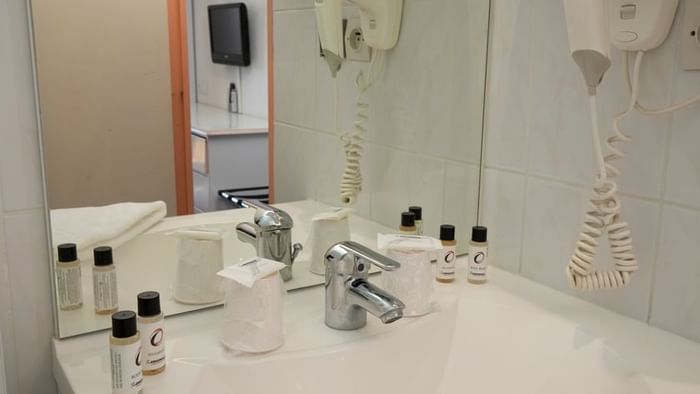 WiFi

Bycicle premises

Free hotel car park

Restaurant

Bar

Lift

Outdoor swimming-pool

Indoor swimming-pool

Whirlpool

Sauna

Turkish-baths

Treatments
Rooms
The Originals City, Relax'Otel, Le Barcarès
The decor is understated and harmonised in all 41 rooms at The Originals City, Relax'Otel, Le Barcarès. Totally quiet (despite the nearby main road) with reversible air conditioning, all come with all the necessary equipment to ensure a really pleasant stay. Some also come with a lovely little sunny terrace with views over the palm trees. Holiday spirit fills the air.
Rooms for disabled guests
Non smoking room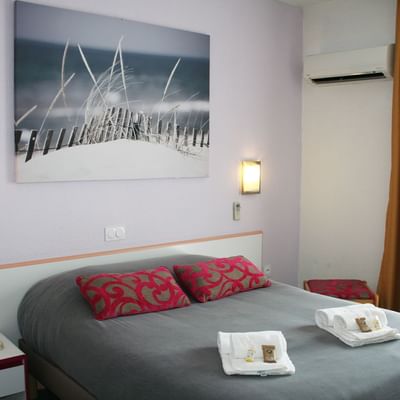 Superior Room with Terrace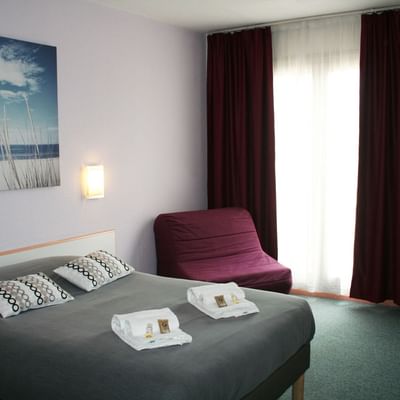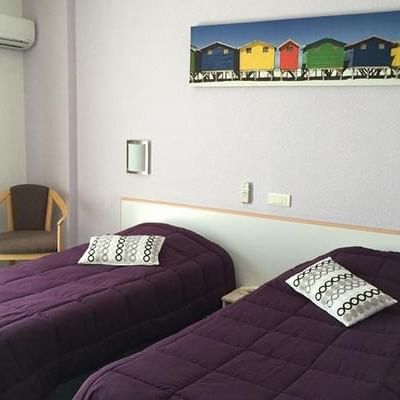 The Originals City, Relax'Otel, Le Barcarès
Avenue de Thalassa 66420 Le Barcarès, France
DON'T MISS THIS MONTH'S OFFERS!
Start planning your next getaway with our latest travel packages and exclusive hotel discounts.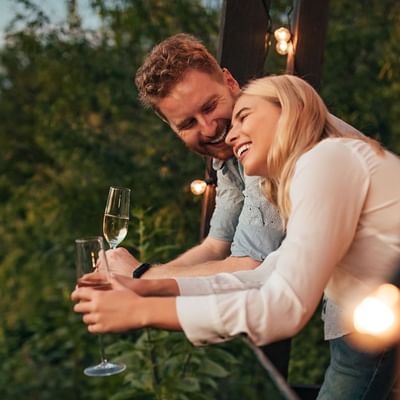 With the Short Break offer, you can benefit from a discount up to 30%.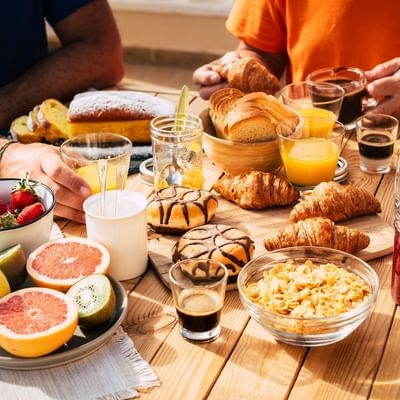 Breakfast is included in the price of the room.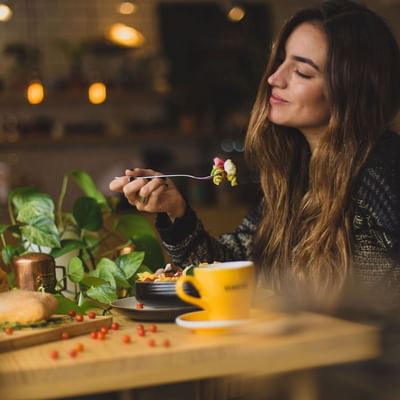 With the Half Board offer, breakfast and dinner are included in the price of the room.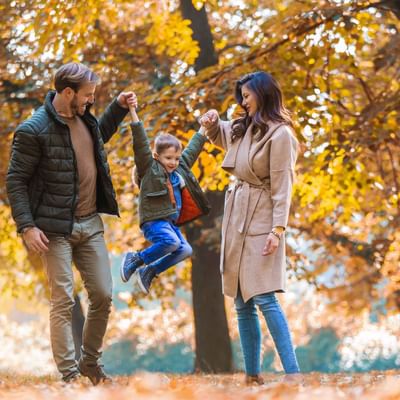 Go on holiday in complete freedom at a reasonable price. And if you have any unforeseen circumstances, you can change or cancel at any time.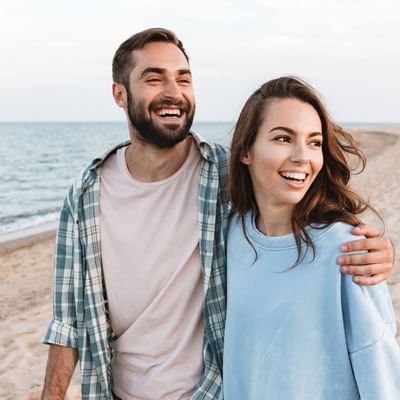 Book 30 days before your arrival and get a discount up to 25% on the price of your room to enjoy the best of local life.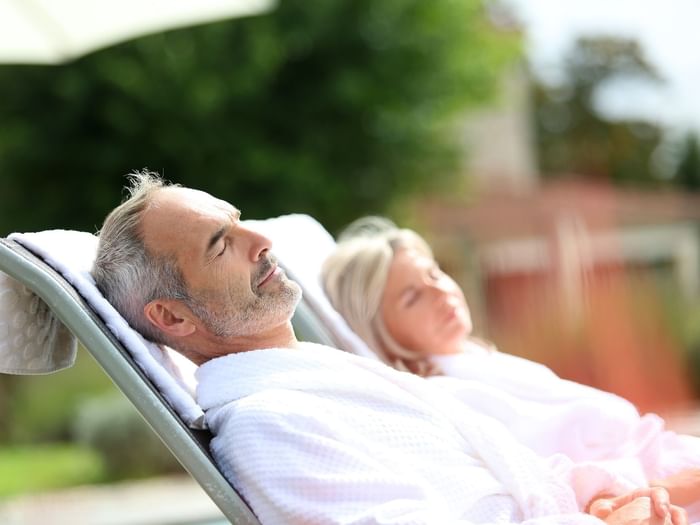 Wellness Experience
Wellness Experience : the price of your stay includes access to the Spa, and one hour of a la carte treatment for 2 people.
Find out more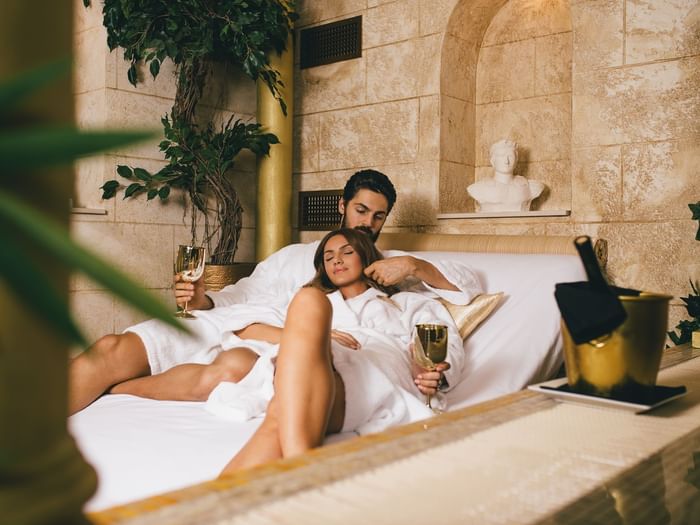 Romantic Experience
Romantic Experience: The price of the stay includes a breakfast for two, a tasting of a local cru * and a late check-out **.
Find out more
Dining
The Originals City, Relax'Otel, Le Barcarès
A classic buffet breakfast is served from 7.30 am every morning during the week (from 8 am at weekends). Start your day with a generous breakfast in the peace and quiet next to the outdoor swimming pool or in the large bright dining room. A buffet will also be served in the evening, inviting you to try out traditional fare. Enjoy a warm and relaxed ambiance at the poolside in the Relax'Bar.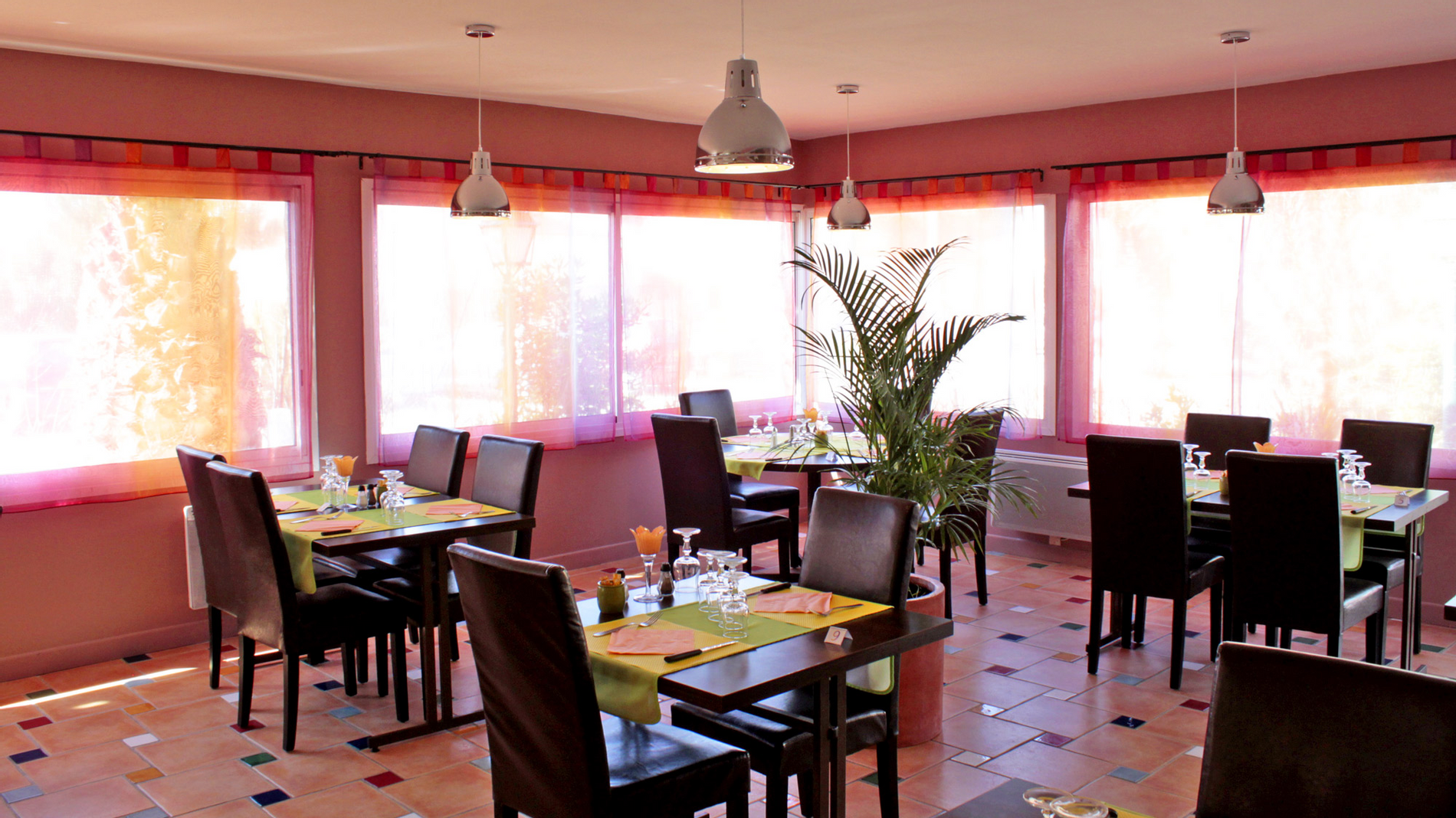 There's no menu but a buffet where you can choose your starters and desserts. A hot meal of meat or fish will be offered and prepared from recipes that echo the south with sunshine flavours. Please note that the restaurant is closed on Sundays.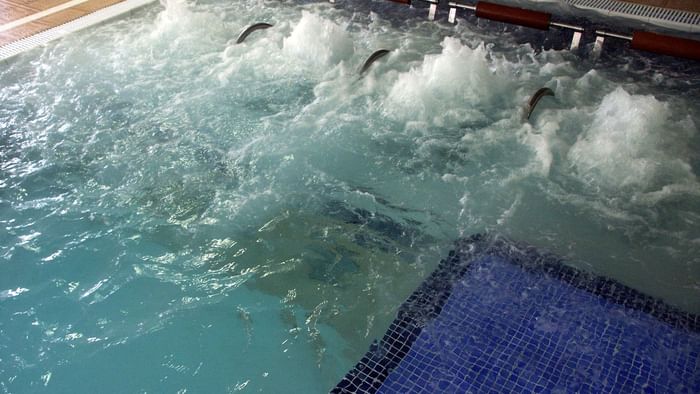 Tips from your hotelier
SPA
It's difficult to stop at The Originals City, Relax'Otel, Le Barcarès without taking advantage of the 500 m2 of wellness space! There you'll find a hydrotherapy pool heated to 29 ° with whirlpool baths, seats and swan neck jets, a sauna, steam room, water massage beds and more. Enjoy some pampering alone or with another guest and book a body or face treatment by one of our expert therapists with marine products.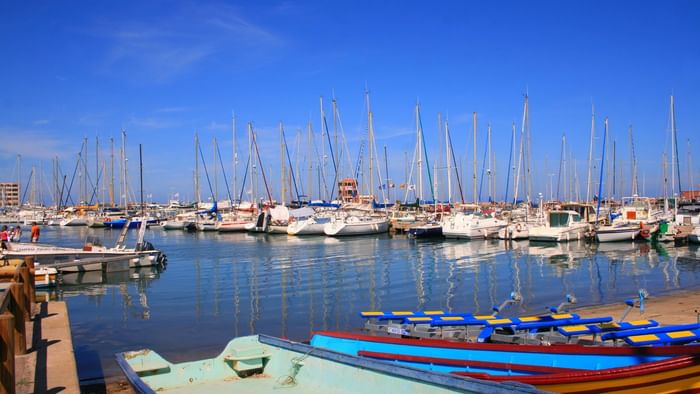 Tips from your hotelier
THINGS TO SEE NEARBY
Beach lovers will be in heaven with the hotel barely 200 metres from the huge sandy expanse bordering Barcarès. A tour of the village is also unmissable, taking in the markets, harbour, arts alley, fishing village and many events. Discover: the Salses-le-Château pond and fortress, Port Leucate and its shellfish centre, Perpignan on the border with Spain, and the Catalan-French country as a whole with everything it has to offer (traditions, food and wines).
EVENT ROOM
The Relax'Otel Restaurant & Spa provides a small briefing room and meeting room (accommodates up to 40 people depending on the chosen setup) for presentation meetings, seminars and study days. All come with reversible air conditioning, free Wi-Fi and all the necessary equipment for the smooth running of your event. They enjoy natural light and open straight onto the terrace. Contact the hotel for a customised package in the event of special requests.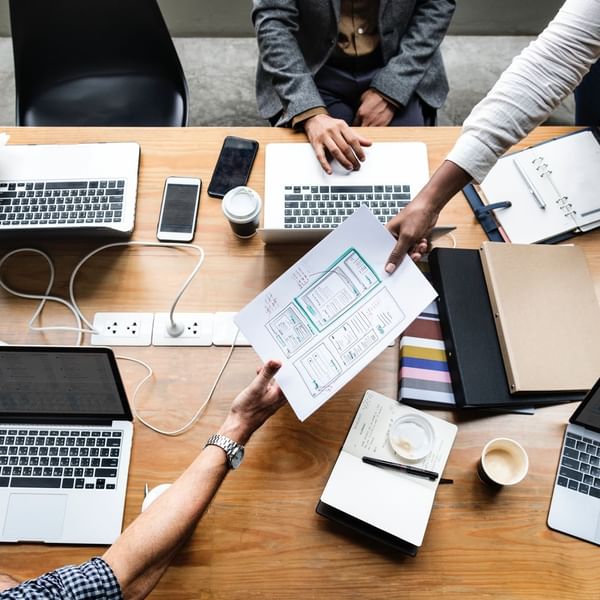 Explore our hotels nearby
The Originals City, Relax'Otel, Le Barcarès