Hotel Vendôme
The Originals Boutique
(Qualys-Hotel)
Dominique and Valérie were already the owners of a hotel in Vendôme and wanted to offer their town something new: a charming boutique hotel at the heart of its centre. "We bought Le Vendôme in 2014. It was a run-down 3-star hotel in a sleeping beauty of a Haussmann building. A vision of the luxury of yesteryear that we wanted to revive in our own style. The couple, who are passionate about decoration, embarked upon a lengthy renovation project. Some spaces were rearranged, others removed (31 rooms instead of 35). "We renovated the cornices, parquet floors and light fittings, hung paintings and frames... all using treasures we'd found at fairs. "Today, The Originals Boutique, Hotel Vendôme is still listed as a 3-star hotel, but has all the benefits of a 4-star establishment", the hotelier couple explain. Friendliness, a quality service, but also the decoration, comfort and hospitality - "that's what makes our hotel so special."
Meet the team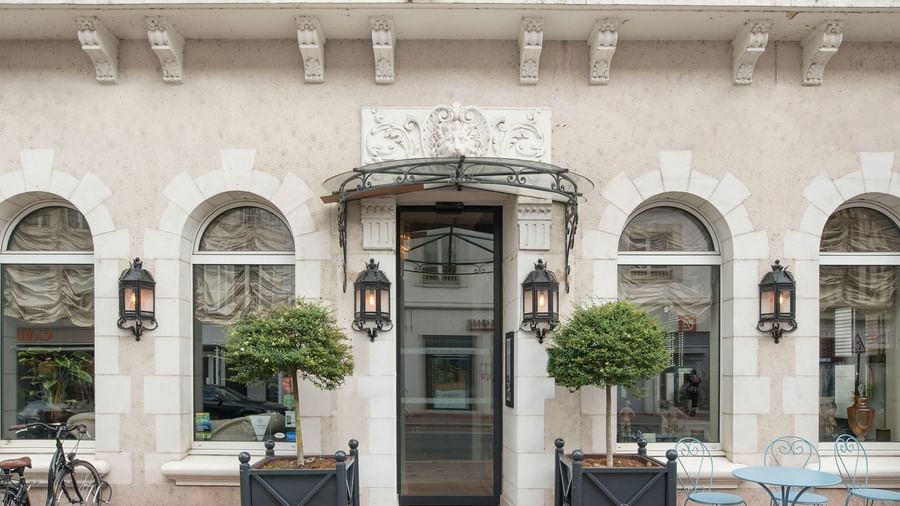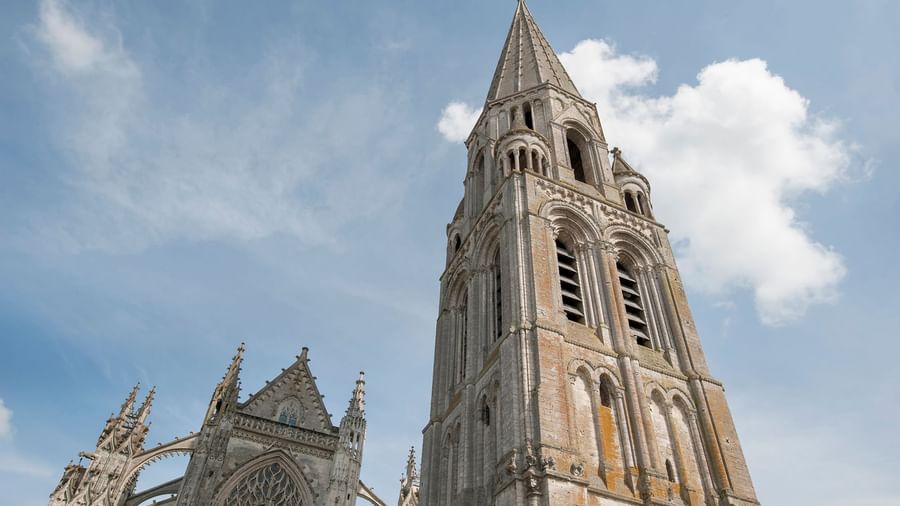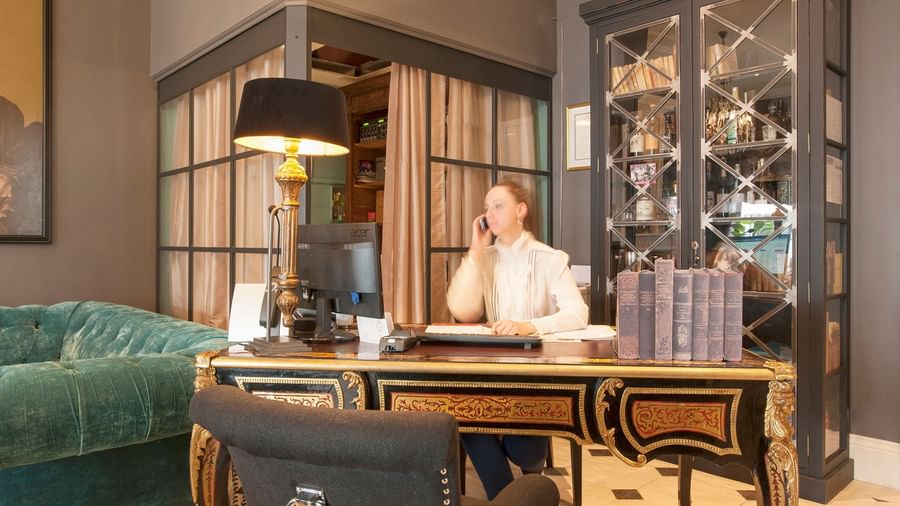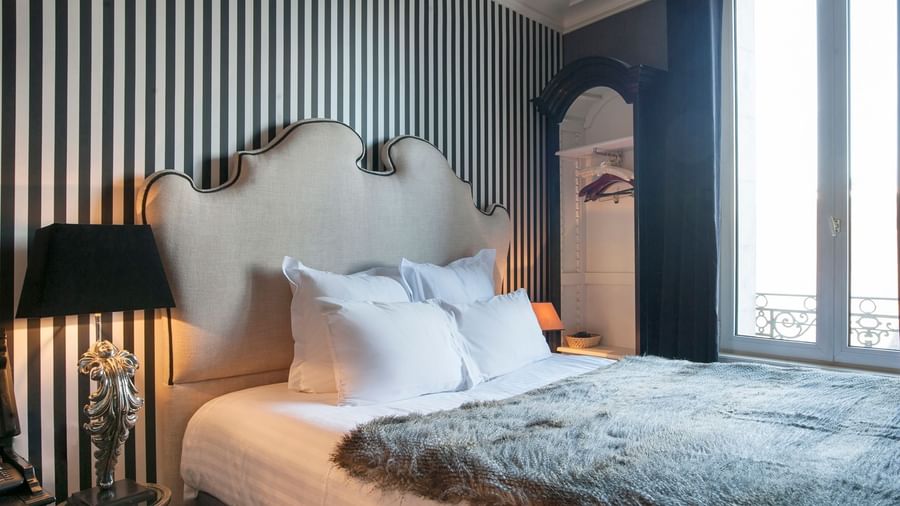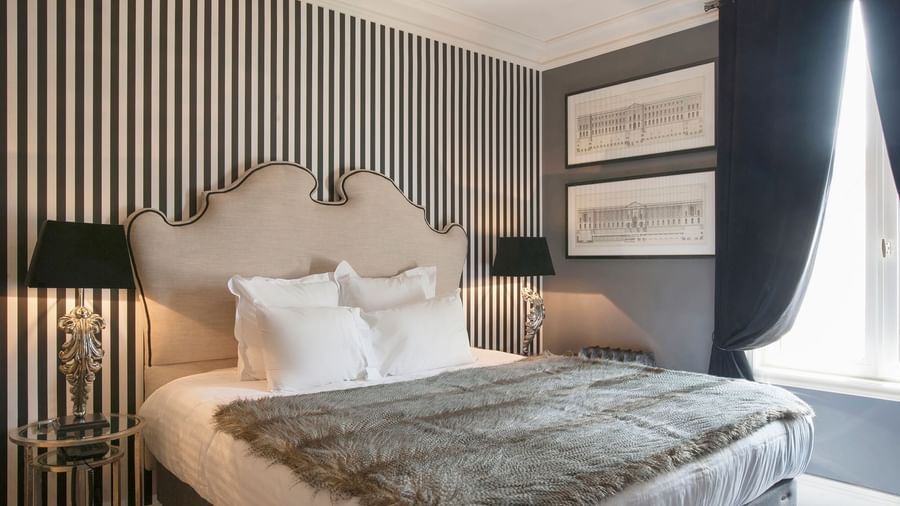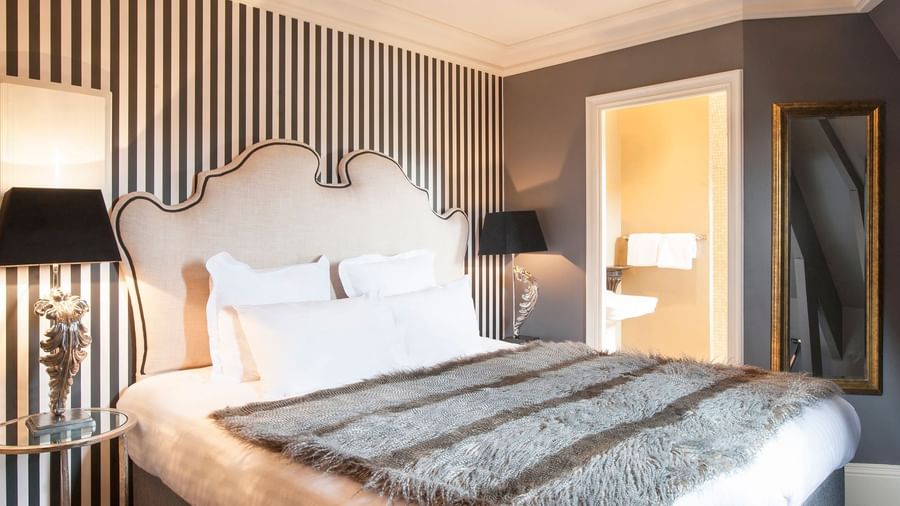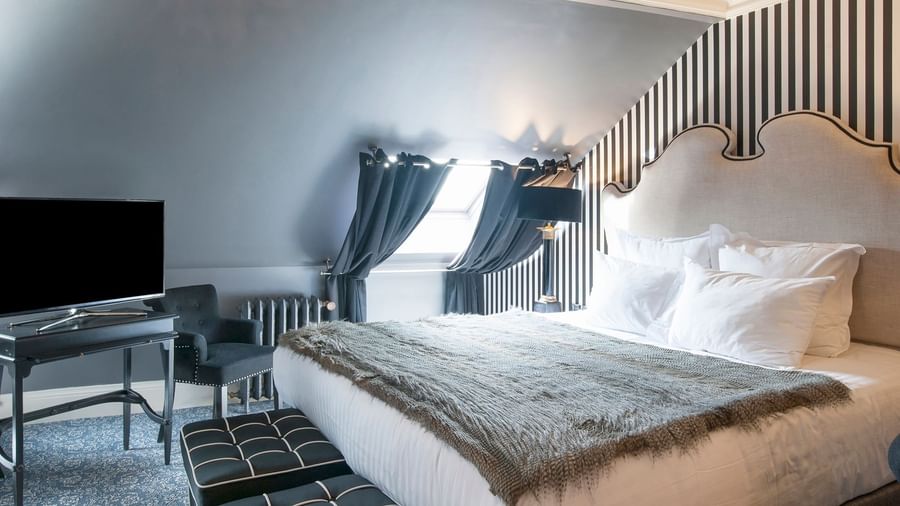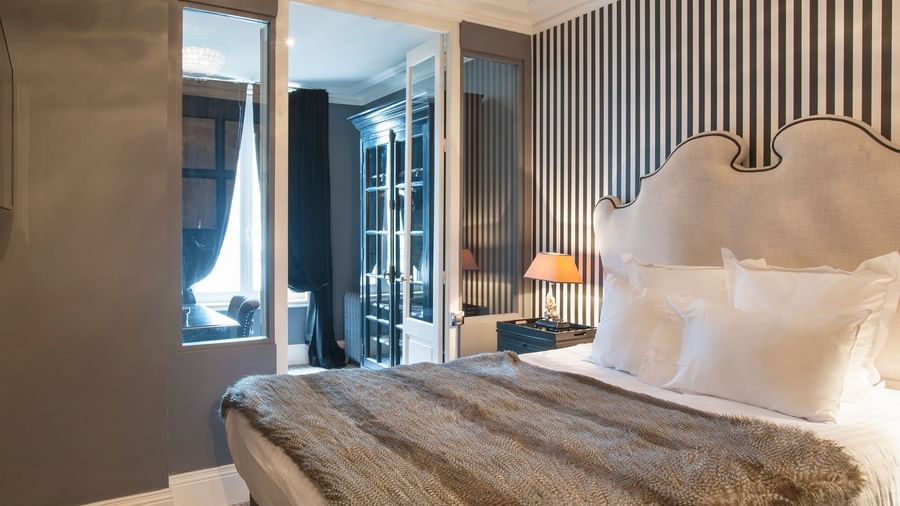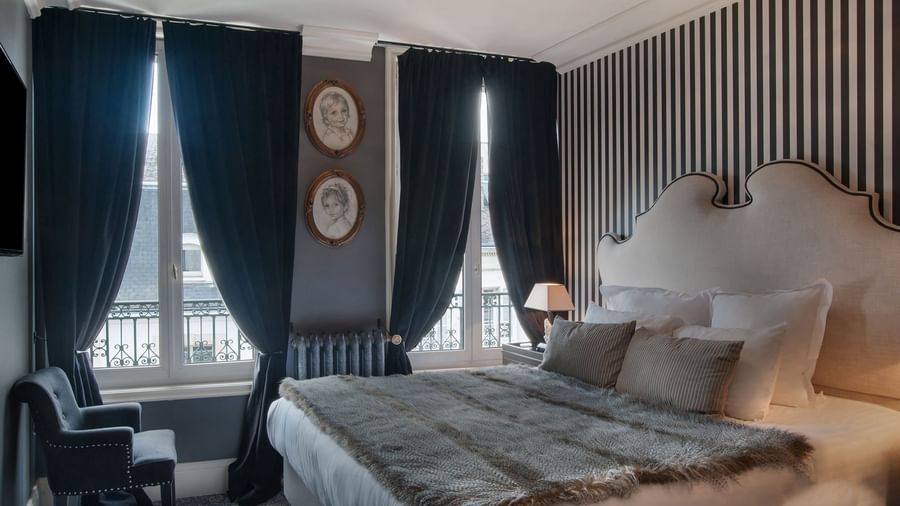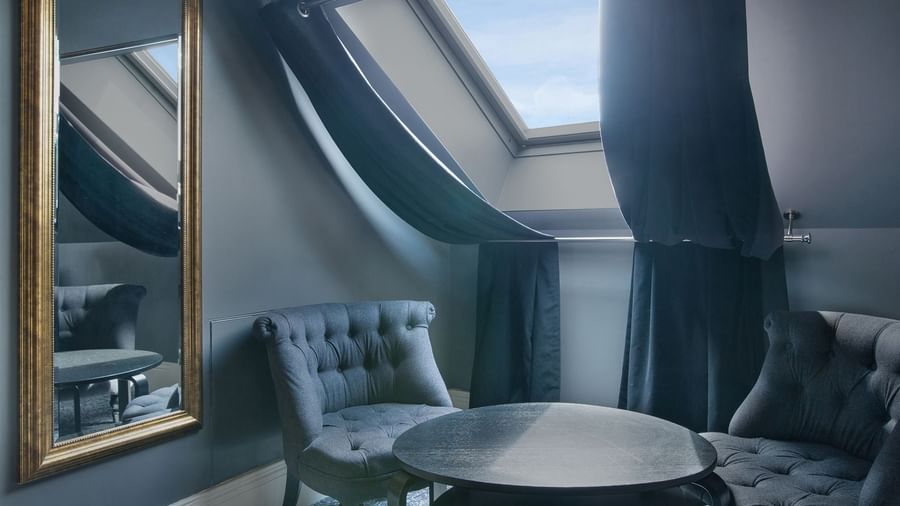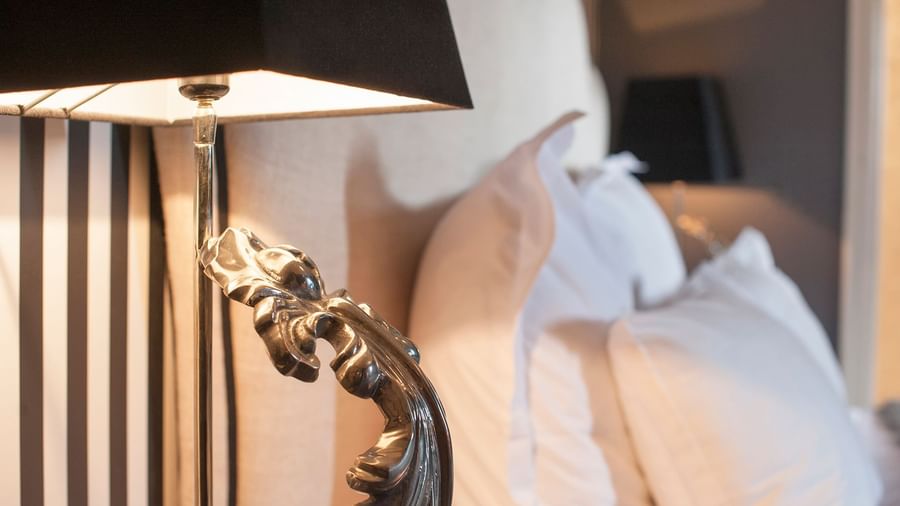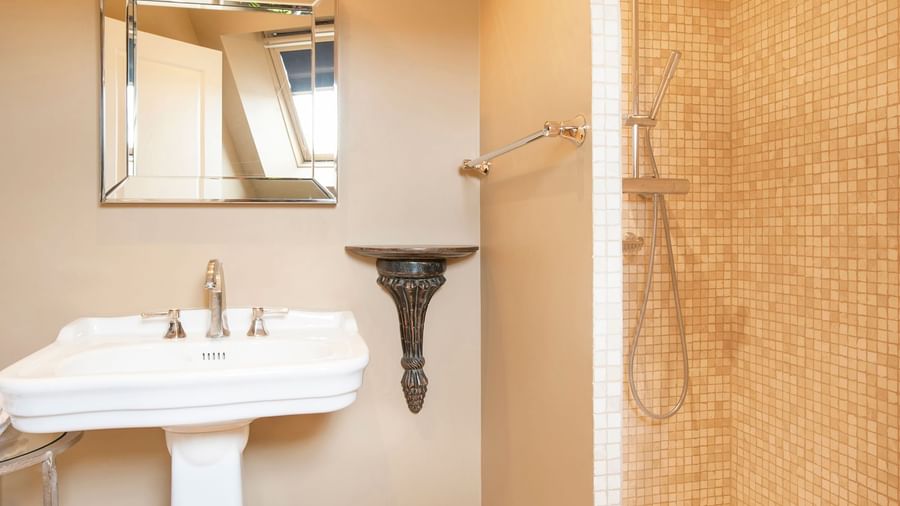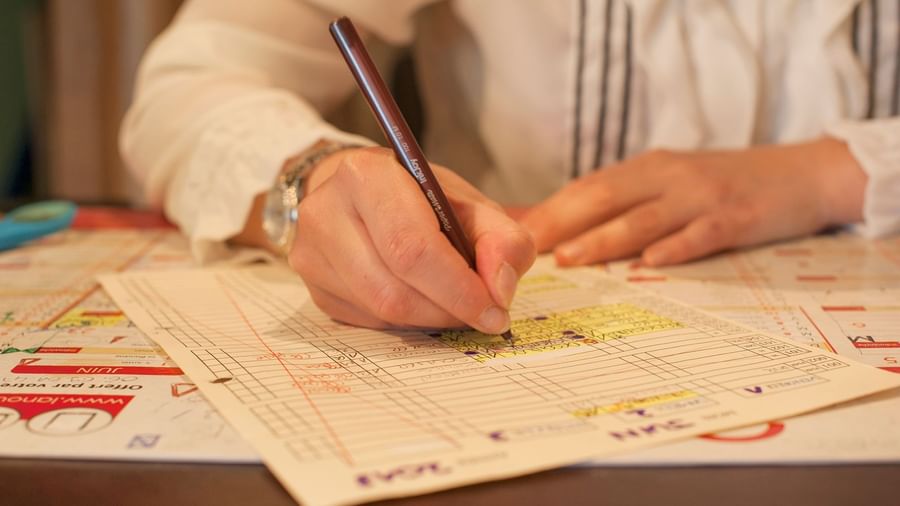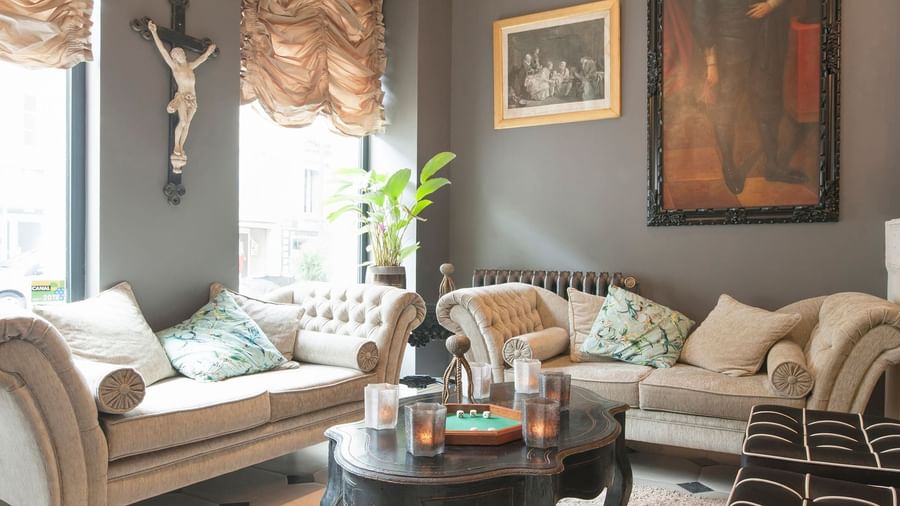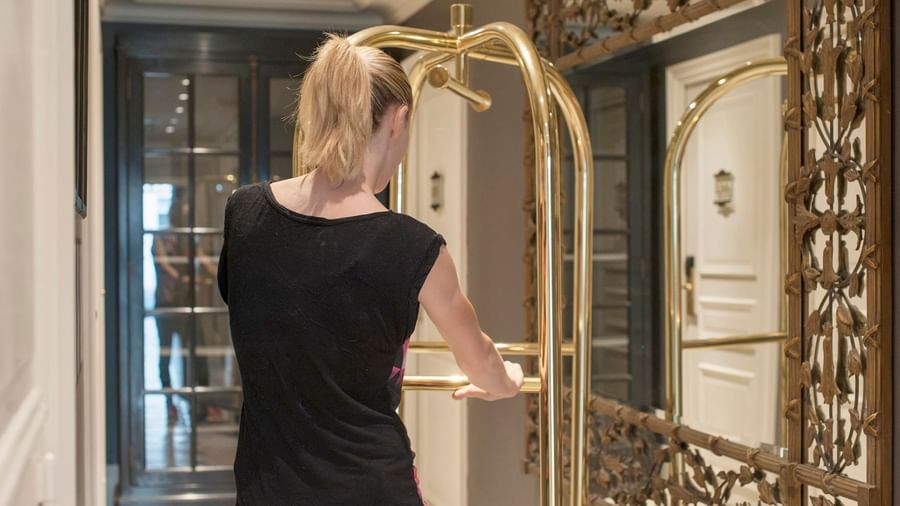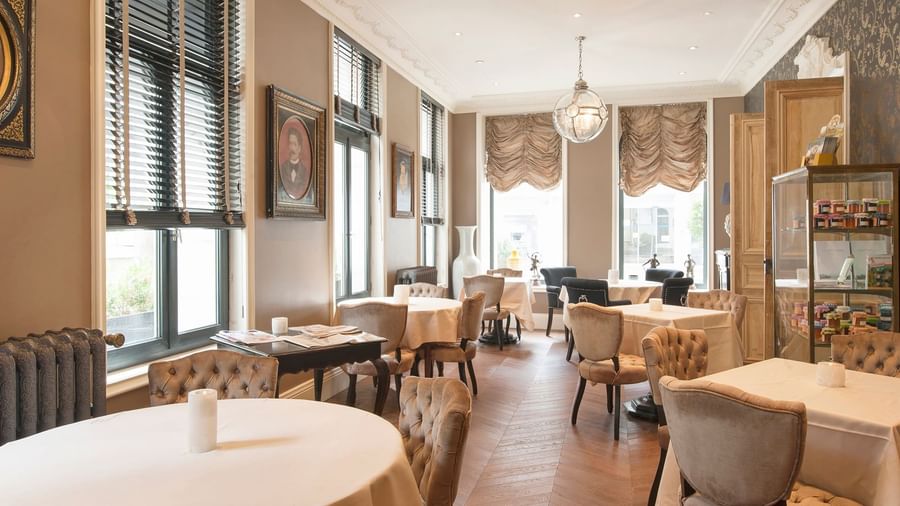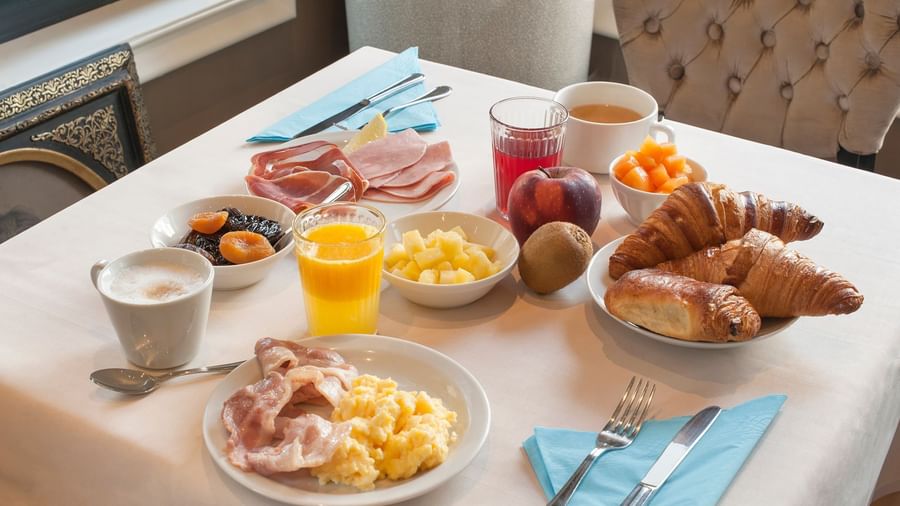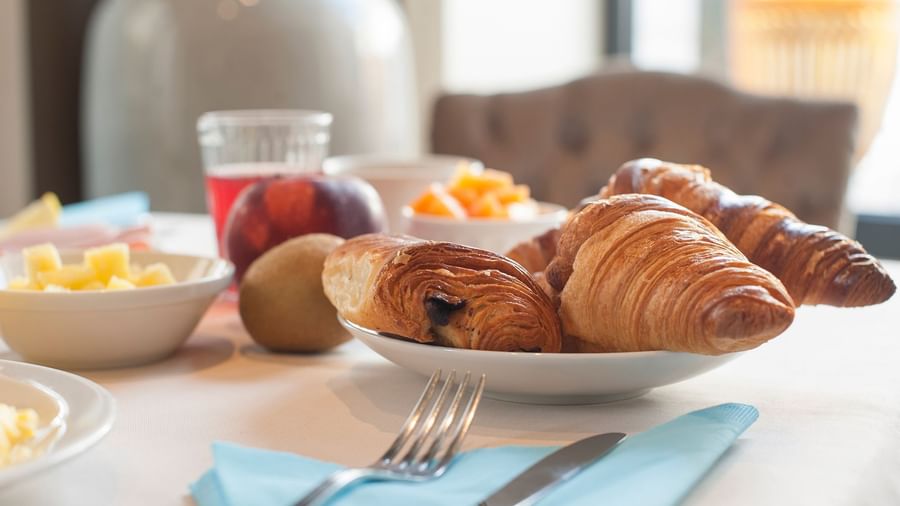 Health security

WiFi

Bycicle premises

Pets admitted

Garage

Bar

Lift
Rooms
The Originals Boutique, Hotel Vendôme
Dominique and Valérie are passionate about decoration. They wanted to restore the sparkle, or rather the luxury befitting Napoleon III, to each of The Originals Boutique, Hotel Vendôme's 31 rooms, like everywhere else in the hotel. Imperial (Queen or King-sized) beds, rugs reminiscent of royal motifs, imposing lampshades... As for the colour scheme, the deep reds and Second Empire golds have given way to resolutely contemporary tones in a range of dark greys and blacks. "A chic atmosphere with all the charm of yesteryear."
Television
Non smoking room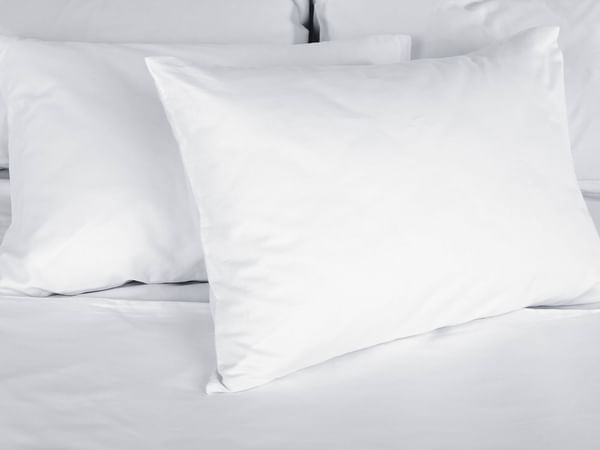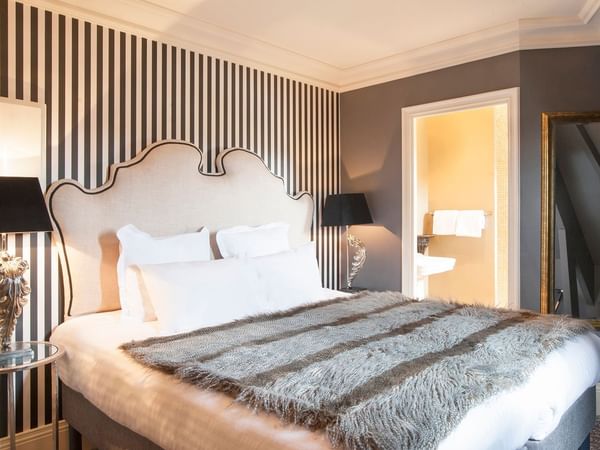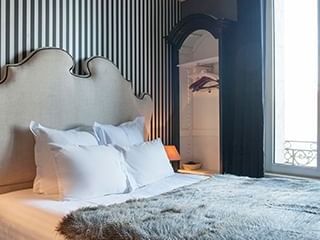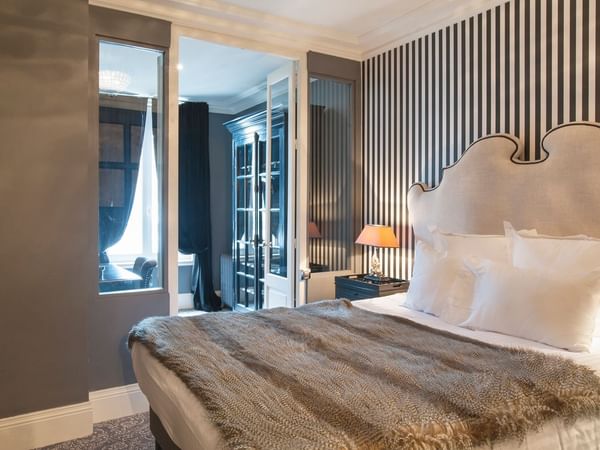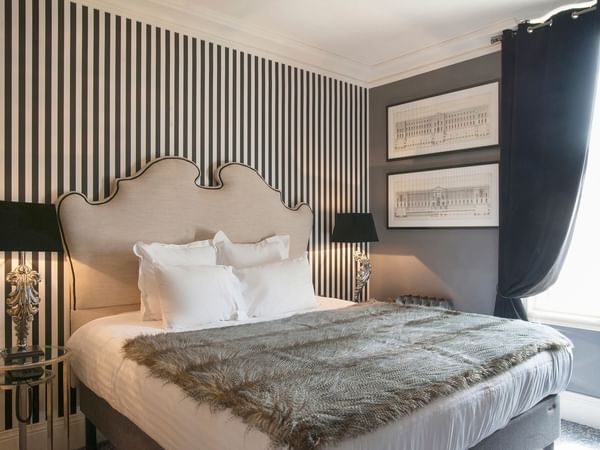 HOTEL INFORMATION
Check-In: 14h30
Check-out: 12h00
The Originals Boutique, Hotel Vendôme
15, faubourg Chartrain 41100 Vendôme, France
DON'T MISS THIS MONTH'S OFFERS!
Start planning your next getaway with our latest travel packages and exclusive hotel discounts.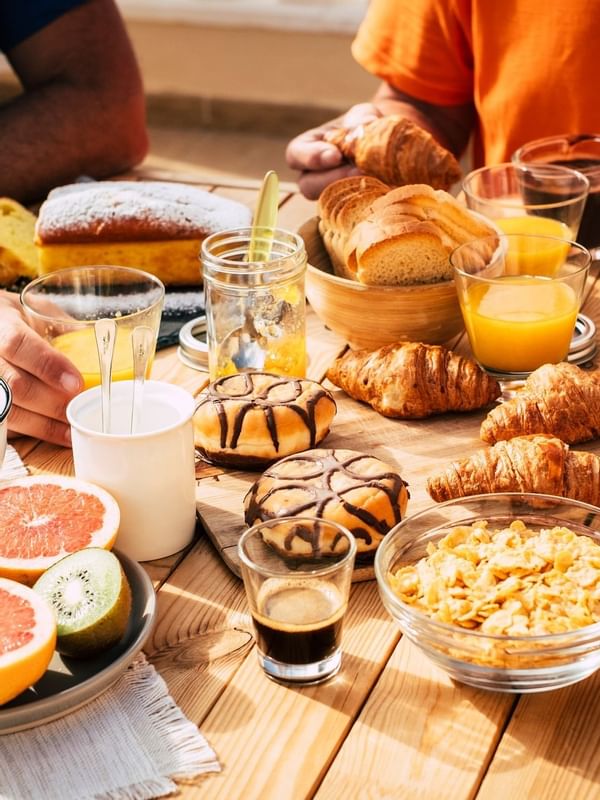 Breakfast is included in the price of the room.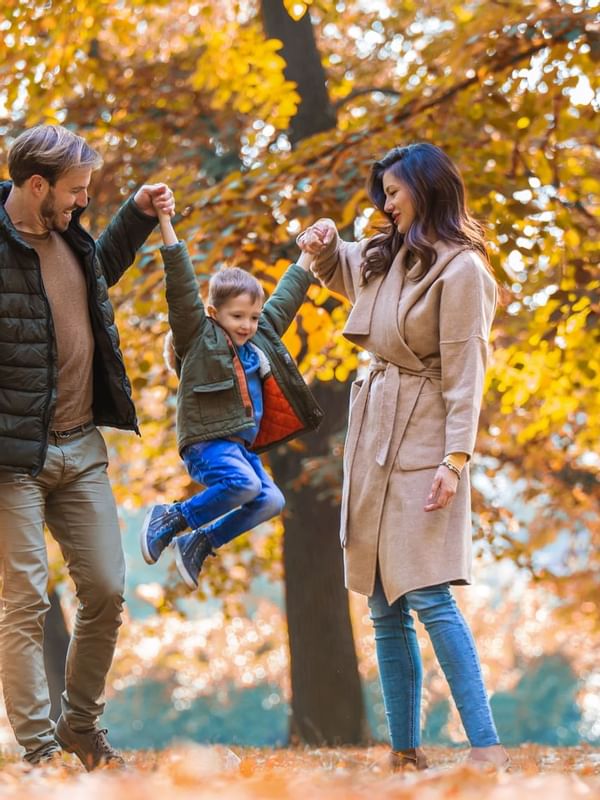 Go on holiday in complete freedom at a reasonable price. And if you have any unforeseen circumstances, you can change or cancel at any time.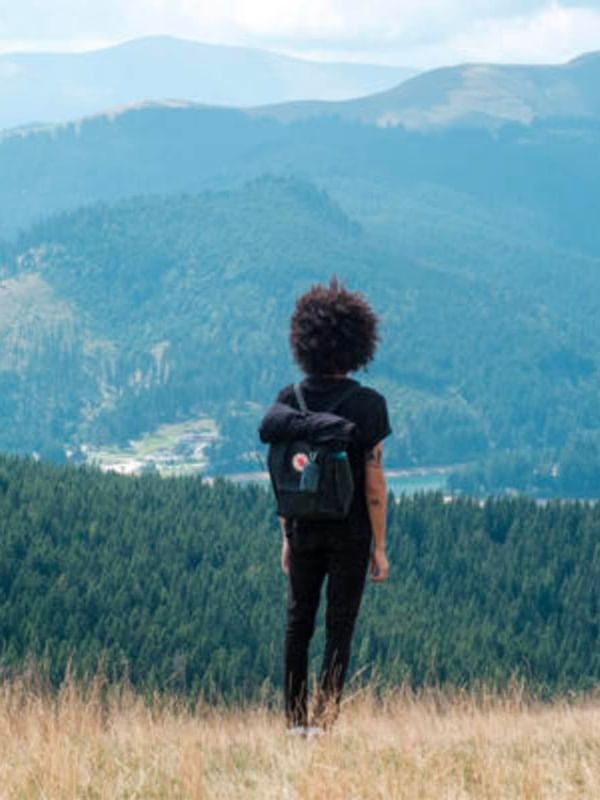 Take advantage of up to 30% discount on your stay by booking 15 days before your stay.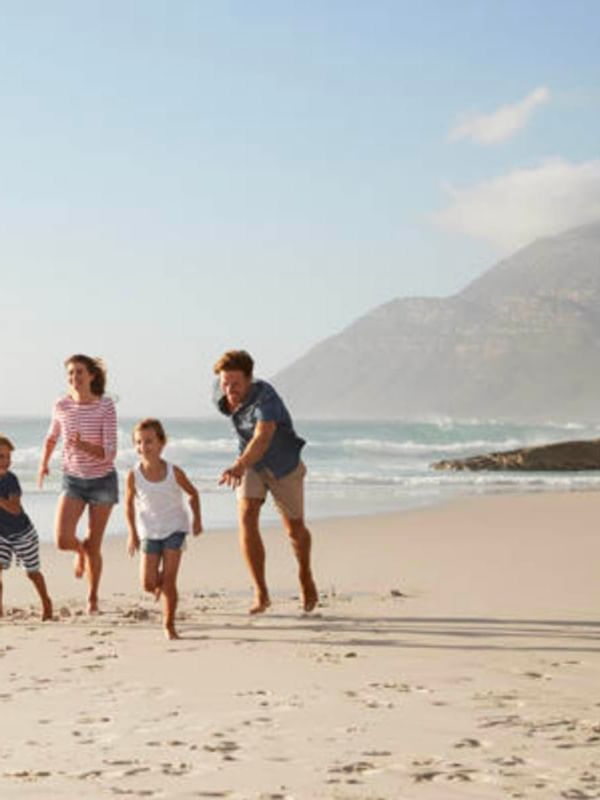 With the Security offer, book your next stay and get up to 20% discount.
Dining
The Originals Boutique, Hotel Vendôme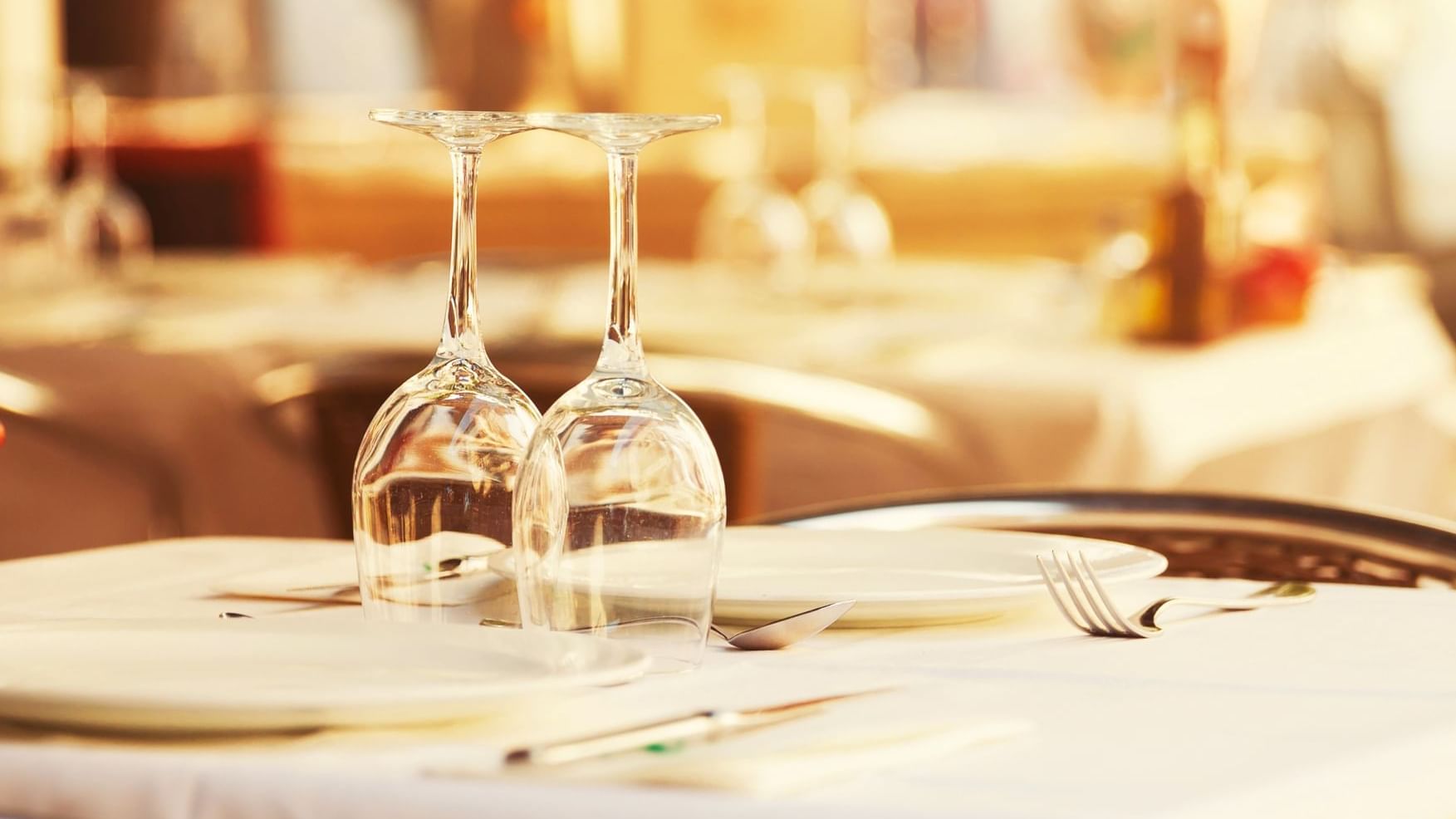 Let yourself be charmed by the bright breakfast room and its generous buffet offering organic, local and artisanal sweet and savoury fare. For your lunches and dinners, Dominique and Valérie invite you to discover their restaurant, 'Chez Berru', situated in the upper area of town, where the chef will serve you traditional cuisine homemade with fresh products. When it's time to relax, settle down in the hotel lobby after grabbing a handful of sweets at Candy's Bar or ordering a drink at Berru's Bar, which offers a fine selection of whiskeys and wines from the Loire along with a buffet of savoury snacks to nibble. * Alcohol abuse is harmful to your health - consume in moderation.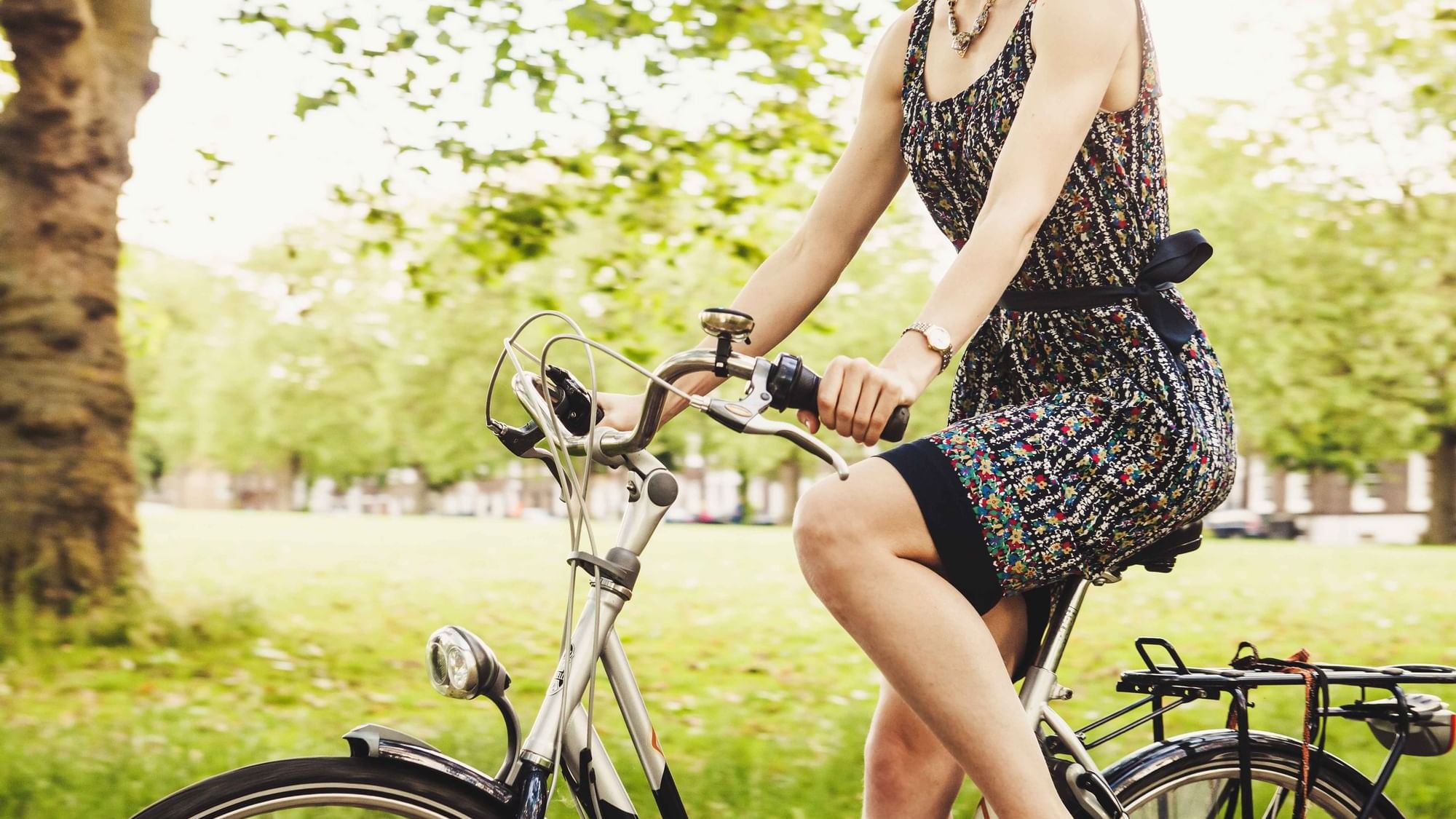 Tips from your hotelier
ACTIVITIES
The hotel has bicycles available for a different way to discover the town. Perhaps you'd like to be pampered after a day walking the streets? Enquire at reception to book a massage. Vendôme's Hectare theatre puts on many shows, and Dominique and Valérie might offer you the chance to discover some of them for free, depending on the dates of your stay.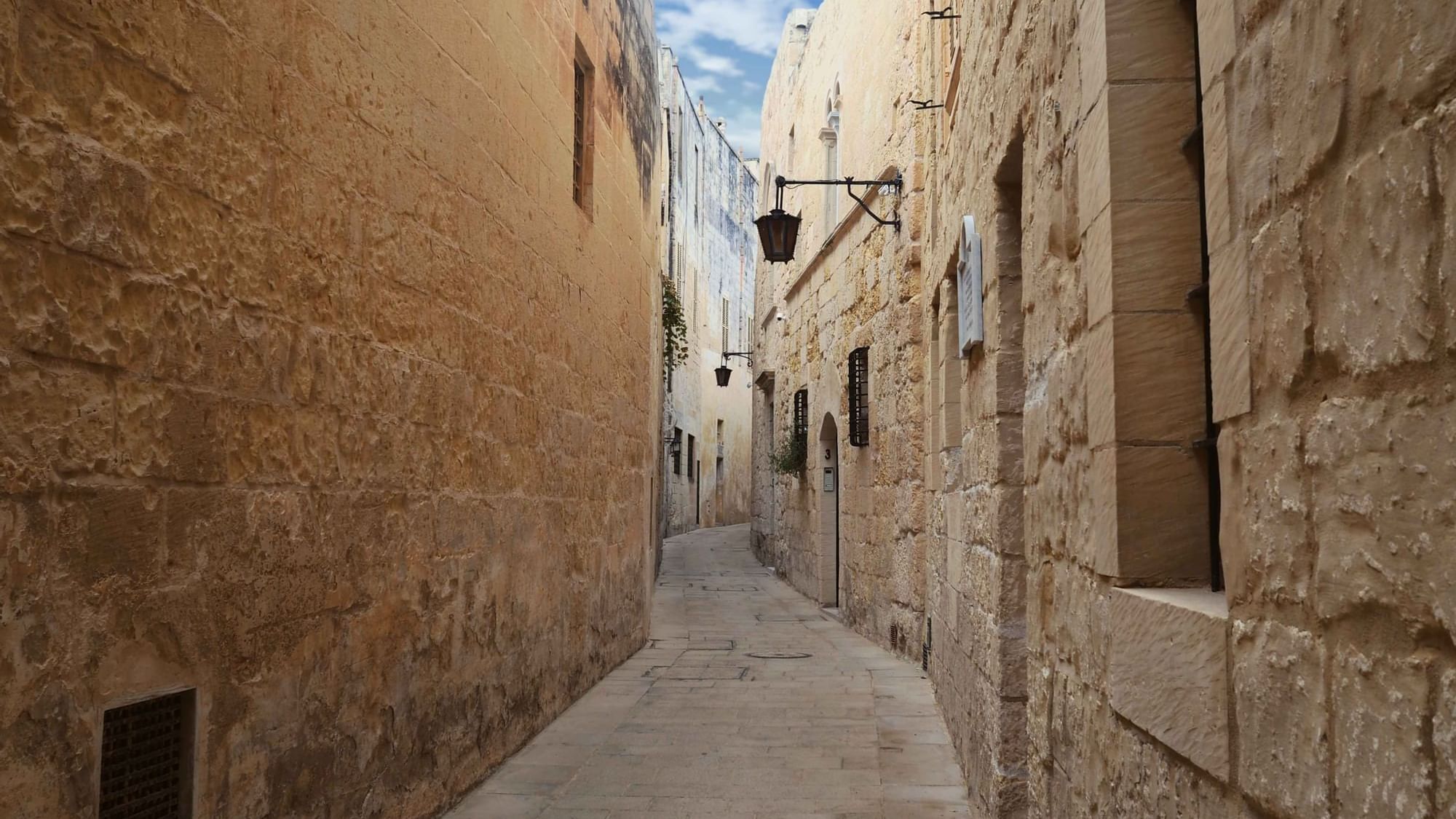 Tips from your hotelier
VENDÔME
Vendôme is a town of Art and History on the route to Santiago de Compostela, at the foot of a hillside bathed by the Loire. It still has its old water gate, watchtowers and ramparts. Its castle, although partially destroyed by Henri IV, has maintained its position in the upper part of the town. Don't miss the abbey church of La Trinité with its flamboyant Gothic facade, the half-timbered houses, former Oratorian College frequented by Balzac and old city walls (Porte Saint-Georges and Tour de l'Islette), etc.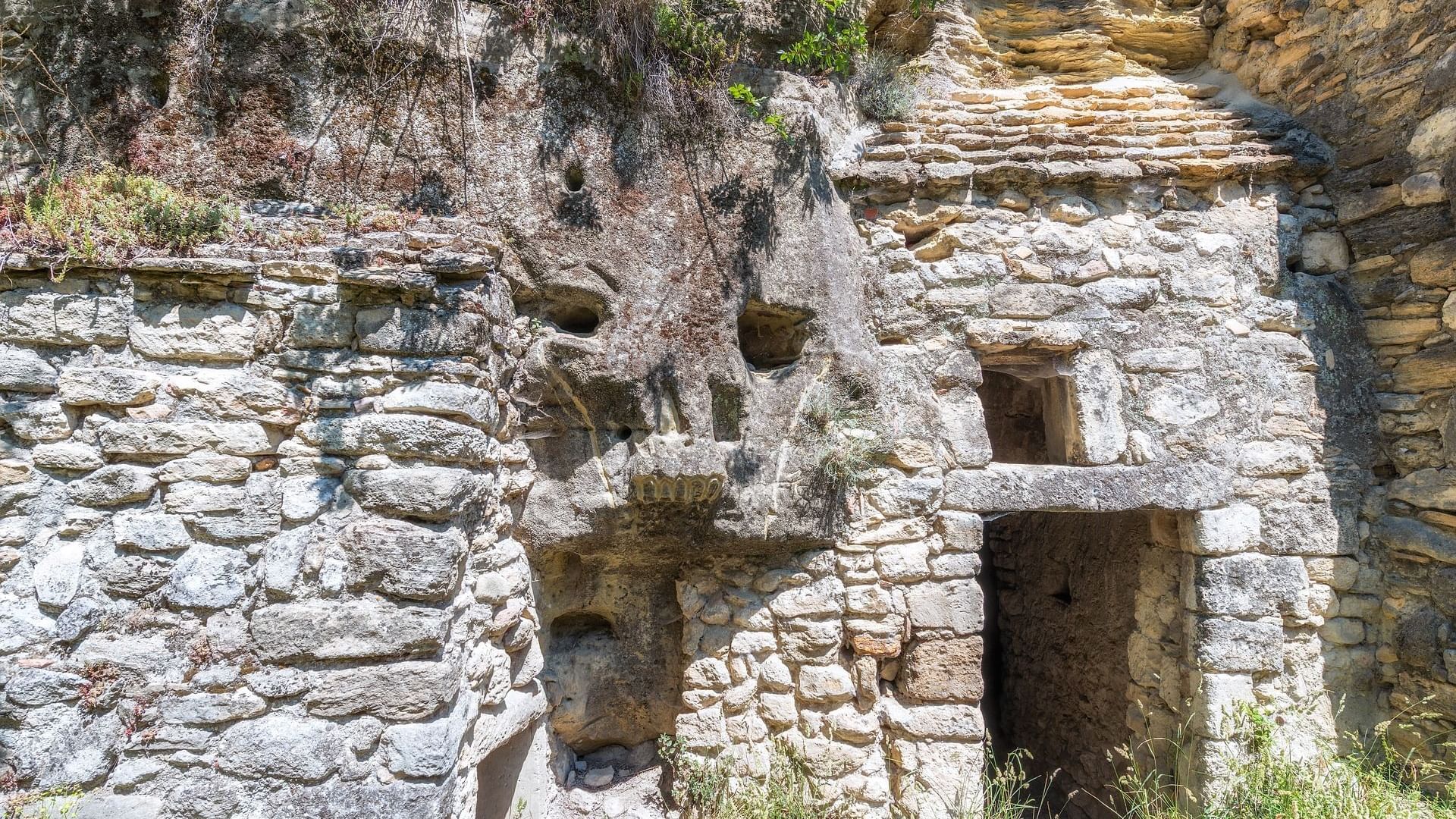 Tips from your hotelier
NEIGHBOURHOOD ATTRACTIONS
The entirely troglodytic village of Trôo is one of the must-see sites. The Coteaux du Vendômois offer a multitude of wines to discover direct from the producers. There are also mushroom cellars to visit near Vendôme. And it's less than 30 minutes' drive to all the châteaux of the Loire (Chambord, Cheverny, Chenonceau, Amboise, etc.).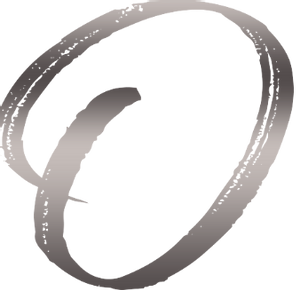 Meet our hoteliers
Dominique and Valérie welcome you their charming boutique hotel at the heart of its centre
"Personalisation and special attention paid to the quality of our services."
Explore our hotels nearby
The Originals Boutique, Hotel Vendôme