Christmas holiday in the mountains
Christmas holiday in the mountains
Christmas is the perfect time for a winter getaway in France. With the cold weather, the frosty landscape takes on a particular beauty. The towns are bustling with festive cheer. However, if you're someone who wants to escape the crowds and get a taste of nature, you're also covered. We've got some great ideas for Christmas holidays in France. Read on to discover more about spending Christmas vacations in France and places to stay in the mountains.
Unlock our mountain experience special offer and enjoy a memorable stay with The Originals Hotels!
Relaxation in nature
The hills and mountains of France are the perfect places for a breath of fresh air. At Christmas time, these landscapes can be especially beautiful. Take the Verdon Gorge, for example, a stunning river canyon in the mountainous Alpine region of Provence. The sheer cliffs and sparkling waters make it a spectacular destination.
Alternatively, if you're an animal lover, how about the Doué-la-Fontaine Biopark? If you want to see some exotic creatures on your Christmas break in France, this is just the place. They have snow leopards, southern pudús and many more.
Winter sports and activities
If you're the active sort, you're spoilt for choice with France's outdoors. Of course, there's skiing or snowboarding in the mountains. Don't forget hiking on your Christmas vacation in France, too. It's a great way to see nature and discover hidden countryside gems.

For example, you could take a walk through the Illwald Forest, a beautiful nature reserve. It's home to storks, beavers, deer and lots of other wildlife. Plus, it also contains three pilgrimage chapels dating back to medieval times.
Where to stay
If you're looking for France hotels near mountains, we've got some great options. Villa Borghese, The Originals Relais is situated not far from Aix-en-Provence. It's the perfect base for exploring the Verdon river and the nearby Luberon Natural Regional Park, with its brush-covered mountain range.
You can also try The Originals City, Hotel La Saulaie, Saumur West, in the middle of the Loire-Anjou-Torraine Regional Natural Park. Hotel Val-Vignes Colmar Haut-Koenigsbourg, The Originals Relais offers you all the beauty of the Vosges Mountains. Also, if you need to do some Christmas shopping, the markets of Colmar and Mulhouse are not far away.
The Christmas season is a beautiful time for nature. Hopefully, we've inspired you with some of France's finest opportunities, so why not book today?
3
HOTELS SELECTED FOR YOU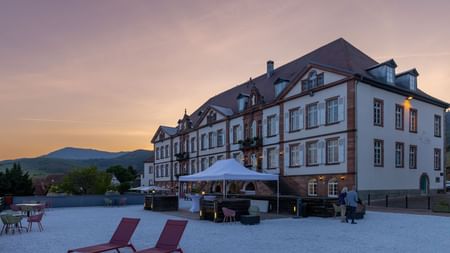 Saint-Hippolyte , France
Hotel Val-Vignes Colmar Haut-Koenigsbourg,
The Originals Relais 23, chemin du Wall, 68590 Saint-Hippolyte
See on map
WiFi

Free hotel car park

Pets admitted

Restaurant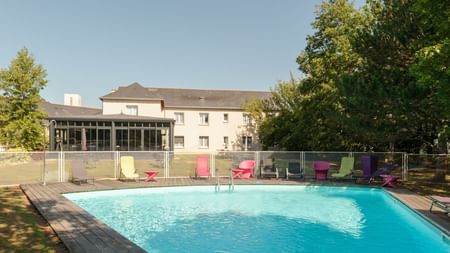 Doué-en-Anjou , France
The Originals City,
Hotel La Saulaie, Saumur West 

(Inter-Hotel)

104, rue des Fougerons Doué-en-Anjou, 49700 Doué-en-Anjou See on map
WiFi

Free hotel car park

Pets admitted

Garage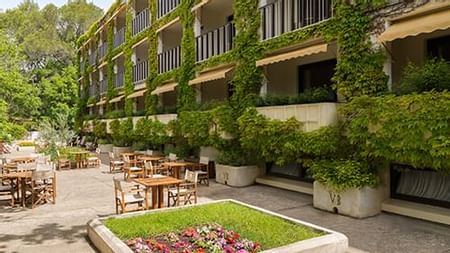 Gréoux-les-Bains , France
Villa Borghese,
The Originals Relais

(Relais du Silence)

Avenue des Thermes Route de Riez, 4800 Gréoux-les-Bains See on map
WiFi

Free hotel car park

Pets admitted

Restaurant
Subscribe to our newsletter to receive our latest offers
SUBSCRIBE