Discover Limoges with our bed and breakfast hotels 
Discover Limoges with our bed and breakfast hotels 
Whether you're visiting on business or for pleasure, finding a good hotel in Limousin can make all the difference. Book now your bed and breakfast in Limoges and let The Originals Hotels guide you through your Limousin trip and enjoy your journey to this picturesque corner of France. 
Staying in Limousin 
Limoges, the main city of the Limousin region, is most visitors' choice of destination. Here you'll find the Musée National Adrien Dubouché, dedicated to the region's finely decorated porcelain. 
The botanical garden is also worth visiting, while the gothic cathedral, built over an awesome six centuries, is one of the most beautiful in France. 
Exploring the region 
Outside Limoges, Limousin has lots to offer. The stunning Lake Vassivière is at its best in summer, when you can explore it by renting a boat or just relax on the shore. Lovers of the great outdoors will also enjoy the Millevaches Regional Park, which is ideal for hiking or bike rides, with some spectacular, breathtaking views all around you. The Chabrières Wolf Park, meanwhile, allows you to see majestic wild animals roaming free in natural surroundings - a rare and exciting sight in Western Europe. 
Anyone with an interest in history may wish to visit Oradour-sur-Glane. This village was destroyed in World War II, its population massacred, but the wreckage remains today as a permanent memorial. It is a poignant and moving location. 
Finding the right accommodation in Limoges  
If you're looking for a bed and breakfast in Limoges, try Hôtel Limoges Nord, The Originals Access. The unlimited breakfast buffet will set you up for the day ahead, while a business stopover package – which includes a hearty meal at a partner restaurant – is ideal for travellers on the go. 
Other hotels near Limoges include the stylish Hotel Le Saint-Martial, The Originals City. With a modern design throughout its rooms, this contemporary hotel is right in the heart of town – ideal for exploration. 
For an alternative B&B in Limousin, Hôtel Alexia, The Originals City is found in La Souterraine. A particularly fine restaurant features local beef and homemade foie gras as part of a decadent menu that you won't forget in a hurry.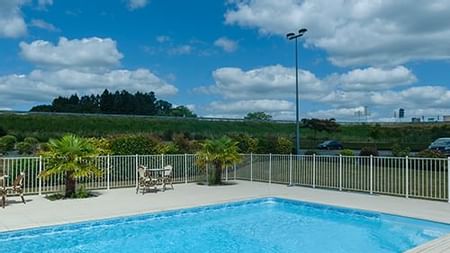 La Souterraine , France
The Originals City,
Hotel Alexia, La Souterraine

(Inter-Hotel)

9, zone d'activités de La Prade null, 23300 La Souterraine See on map
WiFi

Bycicle premises

Air-conditioned room

Free hotel car park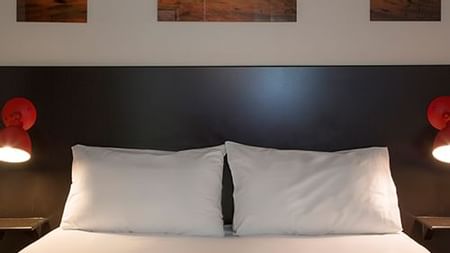 Limoges , France
The Originals Access,
Hôtel Theo Limoges

(P'tit Dej-Hotel)

42, rue Frédéric Bastiat, 87280 Limoges See on map
WiFi

24h access by automatic teller

Bycicle premises

Air-conditioned room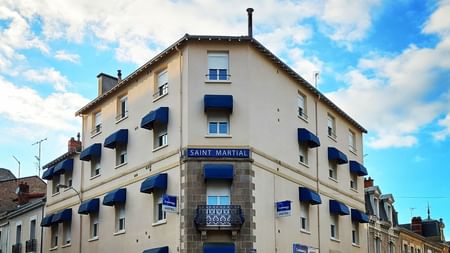 Limoges , France
The Originals City,
Hotel Saint-Martial, Limoges

(Inter-Hotel)

21, rue Armand Barbès, 87100 Limoges See on map
WiFi

Air-conditioned room

Fee-paying hotel car park

Garage
Subscribe to our newsletter to receive our latest offers
SUBSCRIBE