Discover the French countryside through nature
Discover the French countryside through nature
Rural France's countryside offers some of the most varied and beautiful landscapes in Europe. From lush greenery to dramatic Alpine slopes, it's just the place to rediscover the good life. Whether you're a sports enthusiast or you prefer relaxation with nature, you'll find so much to discover there. The Originals Hotels will help you find your ideal French countryside accommodation.
Unlock our Smooth Rate and stay at The Originals Hotels at the best price!
Walk the mountains
If you like physical exertion, the French mountains are just the place to test yourself. France is blessed with not one but two major European ranges. The village resort of Contamines-Montjoie is ideally placed for skiers. But walkers will also be delighted by the glorious views of Mont Blanc.
Sometimes only a mountain walk can give you the perspective you desire. The hiking trails of the Col de l'Ecrenaz will refresh your body and your mind. At an altitude of nearly 1500 meters, these walks are breathtaking in all senses! What better way to find your inspiration?

See the lakes
For less strenuous activities, you don't have to look too far. France's beautiful lakes and rivers offer numerous opportunities for contemplative strolls. Can you imagine a beautiful lake with gently lapping wavelets and views of snow-capped peaks? Go to Joux-Plane lake, near to both Samoëns and Morzine and you'll find it's real.
For some extraordinary panoramas, try hiking in the Fèr-a-Cheval cirque. It's a natural Amphitheatre that unsurprisingly attracts over half a million visitors a year. But if the thought of all that walking makes you feel like retreating to a warm bath, why not try a visit to one of France's thermal spas like Rennes-les-Bannes?

Finding the best French countryside accommodation
In all seasons there can be big demand for hotels near the French countryside. Thankfully, we've got lots of great options for you. The Originals City, Cartier Hotel, Quillan is an authentic family-run hotel, in a plum position for easy access to the Pyrenean region's mountains, lakes and spas.
There's also the Chalet-Hotel La Chemenaz, The Originals Relais, a truly magical place with country-style warmth and views of Mont Blanc. And for close proximity to Alpine hiking trails, you won't be disappointed by The Chalet-Hotel La Marmotte, The Originals Relais. Its 48 chalet-style rooms are all unique, modern and discreet, just right for relaxation after a day on foot.
We're sure you'll find your true self when you go hiking in the French countryside. And you'll also find the perfect base at one of our hotels!
3
HOTELS SELECTED FOR YOU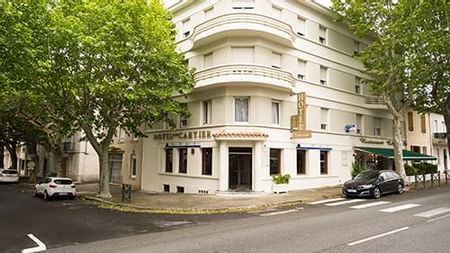 Quillan , France
The Originals City,
Hotel Cartier, Quillan

(Inter-Hotel)

31 Boulevard Charles de Gaulle, 11500 Quillan See on map
WiFi

Bycicle premises

Air-conditioned room

Pets admitted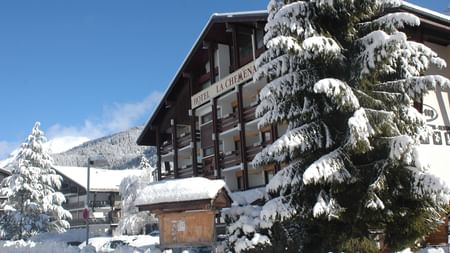 Les Contamines-Montjoie , France
Chalet-Hotel La Chemenaz,
The Originals Relais

(Hôtel-Chalet de Tradition)

10, allée du Nant Rouge, 74170 Les Contamines-Montjoie See on map
WiFi

Bycicle premises

Free hotel car park

Pets admitted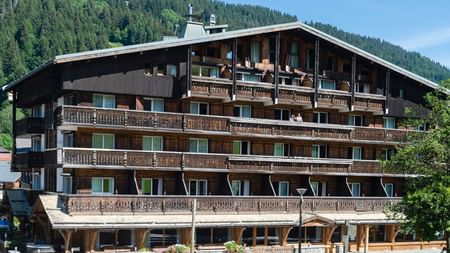 Les Gets , France
Chalet-Hotel La Marmotte,
The Originals Relais

(Hôtel-Chalet de Tradition)

61, rue du Chêne, 74260 Les Gets See on map
WiFi

Pets admitted

Fee-paying hotel car park

Restaurant
Subscribe to our newsletter to receive our latest offers
SUBSCRIBE