Discover the nature of Normandy
Discover the nature of Normandy
Lush green forests, pebbled beaches, and a rugged, windswept coastline - it's no wonder that Normandy has inspired so many great artists. Experience this spectacular part of France for yourself with The Originals Hotels.
Unlock our Smooth Rate and stay at The Originals Hotels at the best price!
Lose yourself in a legendary forest

The Andaine forest covers over 14,000 acres. This ancient forest has long been the inspiration for myths and legends; locals will tell you fascinating accounts surrounding the thermal spring that can be found deep in the woods. Take a walk and explore the tree-lined paths, gorges, and hidden corners.
The forest is enchanting at any time of year, but has a special appeal in the autumn: that's when mushroom season is in full swing. Walking in the forest, you'll see plenty of intrepid mushroom pickers with bags full of these tender morsels. Visitors to Le Manoir du Lys, The Originals Relais - one of the best places to stay in Normandy - will be able to join in the fun. The hotel organises mushroom picking days, and mushrooms are the star attraction in its Michelin-starred restaurant.

Explore a beautiful island

Mont-Saint-Michel, crowned by a stone abbey, rises out of the sea like something from a film; this rocky granite island has become an emblem of the French coastline. This abbey was a pilgrimage destination for centuries, and the old pilgrim paths now offer intrepid hikers a wonderful view of this corner of Normandy. As you hike along these trails, you'll enjoy the backdrop of the island itself.
For hotels near Mont-Saint-Michel in Normandy, stay at Manoir de la Roche Torin, The Originals Relais. This hotel, right on the seafront, is one of the best options for accommodation in Normandy if you want to explore the rugged, spectacular coastline.

Discover the salt marshes

Normandy is famous for its salt marshes. Close to the sea, these vast, flat expanses are unique in France. Take a stroll and admire the grazing flocks of sheep. Later, you can enjoy a plate of salt marsh lamb, one of the local delicacies. As the marshes are all coastal, it's easy to explore the beaches, too; these are windswept, striking Atlantic beaches, a world away from the Mediterranean.
There are many hotels near the Normandy beaches and marshes, but we recommend La Ferme des Mares, The Originals Relais. Set in a traditional farmhouse, this is an excellent place to stay to get an authentic sense of the real Normandy.

Come to Normandy with The Originals Hotels and uncover one of France's true treasures!
3
HOTELS SELECTED FOR YOU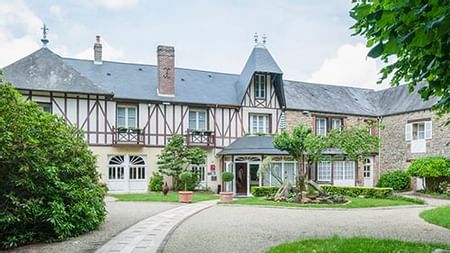 Bagnoles-de-l'Orne , France
Le Manoir du Lys,
The Originals Relais

(Relais du Silence)

Route de Juvigny sous Andaines, 61140 Bagnoles-de-l'Orne See on map
WiFi

Air-conditioned room

Free hotel car park

Pets admitted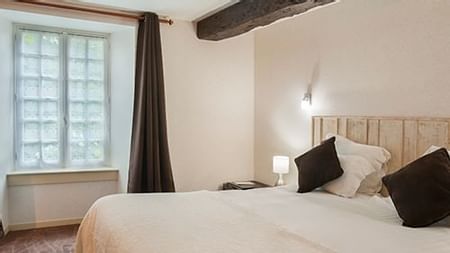 Courtils , France
Manoir de la Roche Torin,
The Originals Relais

(Relais du Silence)

34 Route de Roche Torin, 50220 Courtils See on map
WiFi

Bycicle premises

Free hotel car park

Pets admitted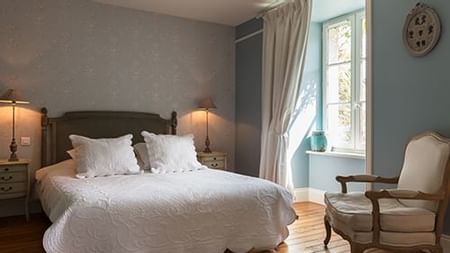 Saint-Germain-sur-Ay , France
La Ferme des Mares,
The Originals Relais

(Relais du Silence)

26, rue des Mares, 50430 Saint-Germain-sur-Ay See on map
WiFi

Bycicle premises

Free hotel car park

Pets admitted
Subscribe to our newsletter to receive our latest offers
SUBSCRIBE