Hit the waves for your dream beach holiday
Hit the waves for your dream beach holiday
What's your perfect beach? Whether you long for the windswept majesty of the Atlantic coast or the brightly coloured corals of the Mediterranean, The Originals Hotels can help you. Grab a towel and head to one of our hotels on Europe's best coasts. Unlock our Smooth Rate now and stay at the best price!
The French Atlantic: beaches with drama

Atlantic beaches offer some of Europe's wildest landscapes. Here you can often enjoy watersports, as well as breathtaking scenery. Surfers will love the beaches of Biarritz, in the heart of the French Basque Country. The Grand Plage de Biarritz is ideal for beginners, while Lafitenia in Saint-Jean-de-Luz attracts seasoned surfers from around the world. Stay at nearby Hotel Laminak, The Originals Relais, and you'll be able to enjoy the comforts of a heated pool as well as the Atlantic! Enjoy some of the best south of France hotels on the beach.

There's more surfing to be found in Finistère, in the lush green landscapes of Brittany. If you don't fancy getting your feet wet, this area is ideal for beautiful coastal walks. Hotel de la Mer, The Originals Relais offers a generous menu of local seafood, with views that stretch out over the ocean.

Exploring the best beaches of the Mediterranean

If the cold waters of the Atlantic aren't your thing, the Mediterranean coast offers fun in the sun! The Originals City, Relax'otel, Le Barcarès is on France's Mediterranean coast, in the charming town of Perpignan. Just 200m from sandy beaches, this hotel is also close to Aqualand water park, the perfect destination for a family holiday.

The Mediterranean offers plenty to explore, with different scenery all around the sea. Almadraba Park Hotel, The Originals Relais is on the Costa Brava, where tiny, secluded coves are yours to discover and make your own.
In the south of Spain, Cortijo Los Malenos, The Originals Relais offers something entirely different: it sits on the edge of the desert, where rocky beaches and trickling creeks meet endless dunes. The beaches in Cabo de Gata natural park offer crystalline waters, ideal for snorkelling.

For a true Mediterranean secret, visit Elba Island, an Italian island off the coast of Tuscany and if you´re looking where to stay on Elba visit Hotel Sant'Andrea, The Originals Relais your perfect base to explore this hidden gem, where you'll find dozens of tiny coves. Try a boat trip, as many of them are only accessible by sea.

It's beach time

Whether you love the wilds of the Atlantic or the warmth of the Mediterranean, The Originals Hotels has something for you. Get ready for your dream beach holiday in France, Spain or Italy, and prepare for an unforgettable summer!

End Of Article

3
HOTELS SELECTED FOR YOU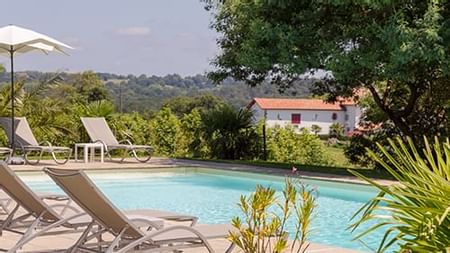 Arbonne , France
Hotel Laminak,
The Originals Relais

(Relais du Silence)

3, route de Saint-Pée, 64210 Arbonne See on map
WiFi

Bycicle premises

Air-conditioned room

Free hotel car park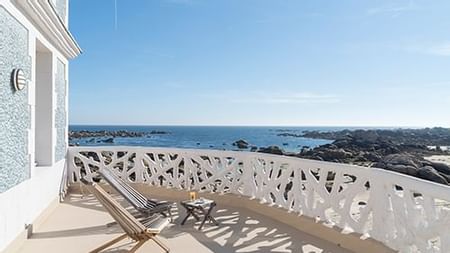 Brignogan-Plage , France
Hotel de la Mer,
The Originals Relais

(Relais du Silence)

Côte des Légendes Plage des Chardons Bleus, 29890 Brignogan-Plage See on map
WiFi

Pets admitted

Restaurant

Bar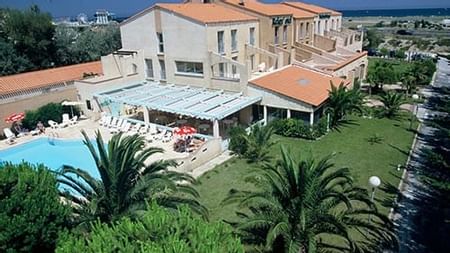 Le Barcarès , France
The Originals City,
Relax'Otel, Le Barcarès Avenue de Thalassa, 66420 Le Barcarès
See on map
WiFi

Bycicle premises

Free hotel car park

Restaurant
Subscribe to our newsletter to receive our latest offers
SUBSCRIBE