7 inspirational destinations for long weekend getaways
7 inspirational destinations for long weekend getaways
Whether you're dreaming of a peaceful escape surrounded by serene mountains, or planning a getaway to a picture-perfect beach, at The Originals Hotels we have gathered a collection of heaven-on-earth destinations for the ideal holiday.
Make the most of your weekend getaways in May by booking early and taking advantage of significant savings when staying at the Originals Hotels!

Barcelona
Barcelone is indisputably one of the best places for a long weekend. Go to the beach, visit the world-class museums - and there are plenty of cultural events and concerts in May. Sample tapas, visit the cathedral - there is no chance of being bored!
Masquefa
Masquefa is a popular place for a long weekend, thanks to its winery and cava. It is enviably located in the mountains but is less than an hour from Barcelona. Ideal for those who are looking for a relaxing getaway.
Arlon
May is the ideal time for France getaways - or nearby Luxembourg. Arlon is just 20km from Luxemburg. Visit the historic centre and the medieval churches for a charming weekend break in May.
The Hostellerie du Peiffeschof, The Originals Relais is a charming hotel near Arlon, with a luxurious spa and a gourmet brasserie.
Strasbourg
Strasbourg is one of the most beautiful villages in France and May is the perfect time to admire the charming architecture and houses. Visit La Citadel park during the spring and strolling through its bridges is highly recommended.
Nantes
Head to Nantes with one of our early-bird hotel deals. Popular tourist attractions include the Chateau des Ducs de Bretagne, Nantes Cathedral, and the Botanical Gardens.
The Hotel Novella. The Originals City is an affordable hotel in the city centre and conveniently close to the station. You'll fall in love with the amazing breakfasts!
Reims
Reims is glorious in the spring. Visit the beautiful downtown area and taste the champagne from the champagne caves.
We recommend booking early and staying at Le Bristol, The Originals City an affordable hotel located near the Cathedrale of Notre Dame and also very close to the Champagne caves.
Seclin
Seclin is in northern France and is an excellent destination for a weekend break in May. Visit the Phalempin Forest and admire the bluebells, and take a tour around the Fort de Seclin or even take a day trip to Lille.
The Hotel The Originals Lille South Bulles by Forgeron, The Originals Boutique is a family-friendly hotel with a well-known local restaurant.
3
HOTELS SELECTED FOR YOU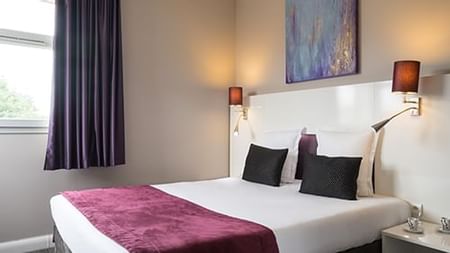 Carquefou , France
The Originals City,
Hotel Novella Premium, Nantes East

(Inter-Hotel)

8 Rue de l'Hôtellerie, 44470 Carquefou See on map
WiFi

Bycicle premises

Air-conditioned room

Free hotel car park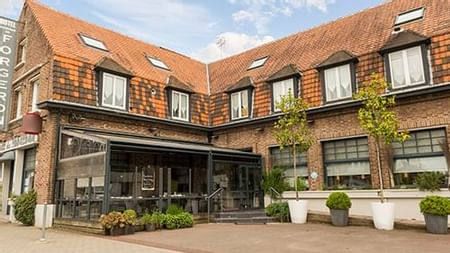 Seclin , France
The Originals Boutique,
Hotel Bulles by Forgeron, South Lille

(Qualys-Hotel)

17 Rue Roger Bouvry, 59113 Seclin See on map
WiFi

Bycicle premises

Air-conditioned room

Free hotel car park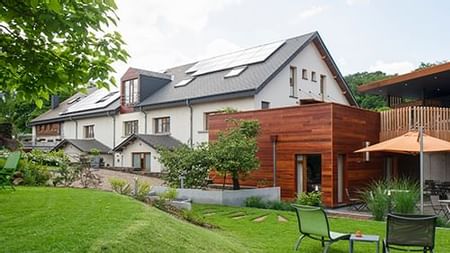 Arlon , Belgium
Hostellerie du Peiffeschof,
The Originals Relais

(Relais du Silence)

Chemin du Peiffeschoff, 111, 6700 Arlon See on map
WiFi

Bycicle premises

Free hotel car park

Restaurant
Subscribe to our newsletter to receive our latest offers
SUBSCRIBE