Plan your weekend getaway to Alsace
Plan your weekend getaway to Alsace
Home to hilltop fortresses and picture-postcard vineyards, Alsace is the France of dreams and nostalgia. This wonderland of medieval villages makes the perfect weekend break. Here are some things to do in Alsace.
Book now and take advantage of our special offer to enjoy a beautiful stay at a very low price!
Explore fairytale Alsace
Alsace has a special character with its own dialect and vibrant Franco-German history. The towns look like something out of fairytale books with their scenic cobblestone streets and half-timbered architecture. These cities are bordered by impressive natural parks with rolling mountains, like the Vosges.
Alsace's landscape is perfect for hiking or biking, but there's more to an Alsace walking holiday than just walking. You'll discover quaint villages, glorious landscapes and monuments dating back centuries. One of the most impressive centres of history is Strasbourg, a medieval gem with pretty canals and a stunning central cathedral. Hotel d'Alsace is the perfect stay in this city, home to Turkish baths and a short tram stop from the centre.
Relax in your Alsatian hotel
With an Originals Hotel in Alsace, you'll access enticing Alsatian facilities. For an unforgettable experience in historic Bas-Rhin, look to our delightful 48° North. This rural retreat takes wellness to heart with a sauna and Jacuzzi surrounded by spellbinding scenery. Inspired by Scandi style, you can dine overlooking rolling Alsatian hills and forests.
If you'd like to stay connected in one of Alsace's most scenic regions, hotels in Colmar, France are ideal. The stunning Hotel Val-Vignes Colmar Haut-Koenigsbourg offers access to Colmar and Strasbourg. Colmar is a romantic city of crisscrossing canals and ornate, half-timbered mansions. The hotel was once a hunting lodge for Lorraine's Dukes . Guests can relax with the on-site spa facilities with pampering treatments and steaming Turkish baths.
Vibrant activities in Alsace
Alsace offers a wonderful selection of weekend activities. One of the best is the world-famous Alsace wine route, the oldest such route in France. It takes in many picturesque villages from Marlenheim to Thann. This route offers the best wine tasting in Alsace by visiting centuries-old cellars and family estates like Paul Blanck and Beyer, whose Riesling and Gewürztraminer are world-renowned.
Explore the culturally rich region of Alsace with Originals Hotels - some of the best hotels in Alsace. Home to charming museums and picturesque towns, staying here is like travelling back in time. Hotels near Strasbourg, France, make it easy to explore this area, so book your dream stay today.

3
HOTELS SELECTED FOR YOU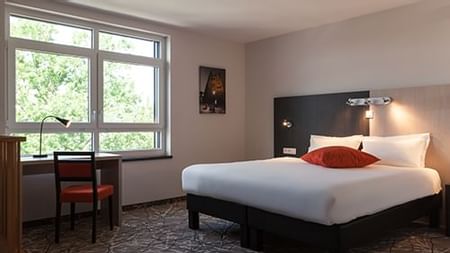 Illkirch-Graffenstaden , France
The Originals Boutique,
Hotel d'Alsace, Strasbourg South

(Qualys-Hotel)

187, route de Lyon, 67400 Illkirch-Graffenstaden See on map
WiFi

Fitness room

Bycicle premises

Fee-paying hotel car park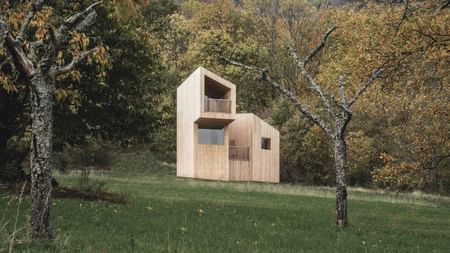 Breitenbach , France
48°North,
The Originals Relais Route du Mont Saint Odile, Site Espace Nature, 67220 Breitenbach
See on map
WiFi

Bycicle premises

Air-conditioned room

Fee-paying hotel car park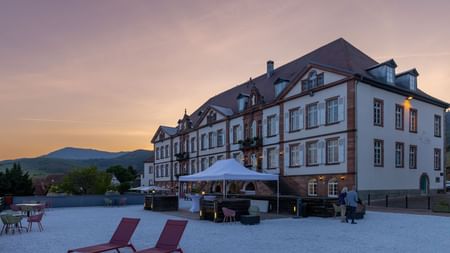 Saint-Hippolyte , France
Hotel Val-Vignes Colmar Haut-Koenigsbourg,
The Originals Relais 23, chemin du Wall, 68590 Saint-Hippolyte
See on map
WiFi

Free hotel car park

Pets admitted

Restaurant
Subscribe to our newsletter to receive our latest offers
SUBSCRIBE