For the most seasoned travellers, seeking adventure, freedom and independence and eager to meet new people throughout the world and to enjoy unique experiences off the beaten track, a road trip in Europe is the perfect getaway.
Discover a continent or a country from every angle. Hit the road for hours at a time and stop wherever the whim takes you or whenever an opportunity presents itself. Delight in meeting locals and fellow travellers alike. A road trip is the adventure of a lifetime, be it solo, as a family or with friends.
And because you'll need somewhere to stay along the way, you will always find a The Originals, Human Hotels & Resorts hotel suited to your needs and desires for each of your stopovers, be it in France or worldwide.
Whether your travels take you across Quebec, to the rural villages of Tuscany, or down France's N7 highway to experience the best of local life, The Originals, Human Hotels & Resorts, ranging from luxury to economy, have been designed to welcome all kinds of visitors, with facilities and services that will make everyone feel at home. 
Above all, they provide an opportunity to meet one of our six hundred hoteliers, all of whom have something unique to share, making them the perfect ambassadors to help you enjoy local life to the full through a host of memorable experiences that will make you want to stay with us forever.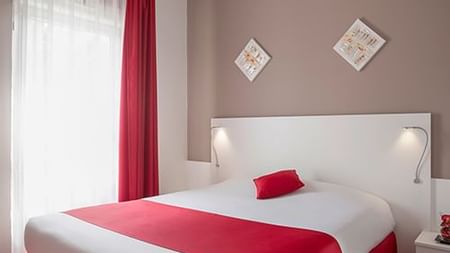 Brest , France
The Originals City,
Hotel Loval, Brest

(Inter-Hotel)

ZA du Questel 120, rue Francis Thomas, 29200 Brest See on map
WiFi

Free hotel car park

Bar

Lift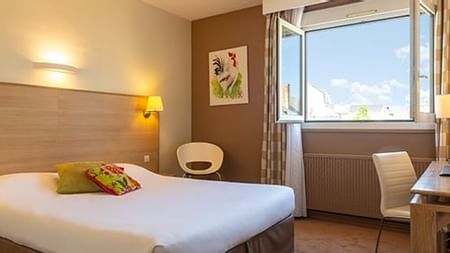 Le Mans , France
The Originals City,
Hotel Chantecler, Le Mans

(Inter-Hotel)

50 Rue de la Pelouse, 72100 Le Mans See on map
WiFi

Bycicle premises

Free hotel car park

Pets admitted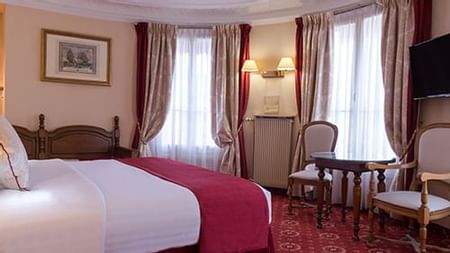 Paris , France
The Originals City,
Hotel Paix République, Paris

(Inter-Hotel)

2 bis boulevard Saint-Martin, 75010 Paris See on map
WiFi

Air-conditioned room

Lift

Night porter