Stay at the Originals Residence on your next business travel to France
Stay at the Originals Residence on your next business travel to France
Business travel has its demands. You want facilities, comfort and service. However, sometimes you need a little more freedom than a hotel allows. When you book into one of our Originals Residence aparthotels in France, you get the best of both worlds: hotel service levels, with the freedom of an apartment.
Check out our Coworking offers and live a new experience from our serviced apartments in France.
Apartment hotels in France
You don't have to be confined to a hotel room when you travel. Our serviced apartments in Nice and other French cities give you all the amenities you would expect in a hotel. Accommodation in an aparthotel also means you can feel more at home, even for a short stay. Your apartment features its own kitchenette for convenient food and drink preparation, plus extra space for work and entertaining.
All that means that an aparthotel is one of the best places to stay if you're travelling on business. For highly flexible and dynamic schedules of work and meetings, you don't have to worry about booking resources in advance. We have some perfectly stylish and modern options for you, too. For example, at The Originals Residence, Hotel Westlodge, Lyon North, you can enjoy a warm welcome and the full range of comforts. With Lyon city centre on your doorstep, it's perfect for business and pleasure.
Location, facilities, comfort
A serviced apartment in France may offer the flexibility of short term lets and also lacks nothing in terms of luxury and excellence. They're also available in some of the France's favourite destinations, from Antibes on the Mediterranean, through to Grenoble in the Alps, as well as Provins and Troyes, only a stone's throw from Paris.
The Originals Residence, Kosy Appart'Hotels Grenoble Les Cedres is a great example. Near the city centre and fully furnished, these short stay serviced apartments provide you with all you need for your business trip. Additionally, it's no distance at all to France's most stunning mountain landscape. Whether you want to entertain clients skiing, or simply enjoy the fresh air hiking, all you need is there.
For accommodation within easy distance of Paris, you should also look at The Originals Residence, Demeure des Remparts, Provins and The Originals Residence, Kosy Appart'Hotels Troyes City & Park. Each of these aparthotels has a great location and superb facilities.
Given the wealth of options, an aparthotel might just be the pick for your next business trip. Enjoy the luxury of a hotel and the freedom of an apartment with The Originals Residence!

3
HOTELS SELECTED FOR YOU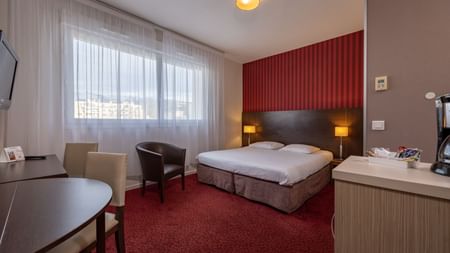 Grenoble , France
The Originals Residence,
Kosy Appart'Hotels Grenoble Les Cedres 13-15 Avenue Marcelin Berthelot, 38100 Grenoble
See on map
WiFi

Fitness room

Air-conditioned room

Free hotel car park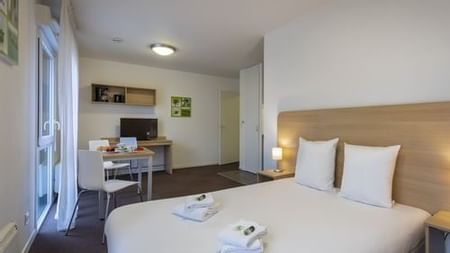 Troyes , France
The Originals Residence,
Kosy Appart'Hotels Troyes City & Park 16 Avenue Chomedey de Maisonneuve, 10000 Troyes
See on map
WiFi

Bycicle premises

Pets admitted

Fee-paying hotel car park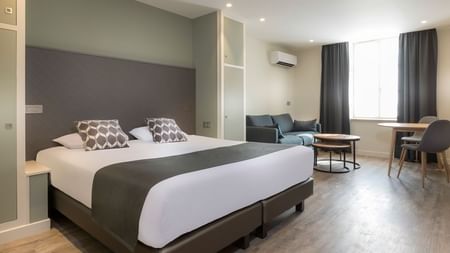 Provins , France
The Originals Residence,
Demeure des Remparts, Provins 13 Rue Saint-Jean, 77160 Provins
See on map
WiFi

Bycicle premises

Air-conditioned room

Free hotel car park
Subscribe to our newsletter to receive our latest offers
SUBSCRIBE