The best castles in Loire Valley you should visit at least once 
The best castles in Loire Valley you should visit at least once 
Loire Valley first became important in the 1400s, when the English and French were embroiled in the bitter Hundred Years' War. At one point, Paris was seized by the English. The French court regrouped in the strategically important Loire, which would later become known as the Valley of a Thousand Châteaux. 
Many of the region's most famous châteaux were built later. Long after the war had faded into memory, Loire Valley became a popular hotspot for nobility wanting to escape the hustle and bustle of Paris. A pleasant climate and fertile hunting kept the French aristocracy coming back to Loire Valley. Here are some of The Originals Hotels' recommendations for the best castles in Loire Valley. 
Chenonceau 
If you only have time to visit one castle, make it Chenonceau. Built in the 16th century, this spectacular palace has a history full of love and betrayal. It was once home to Diane de Poitiers, Henry II's favourite mistress. When the king was killed, his jealous wife threw Diane out, reclaiming the palace for herself. 
In the summer, you'll find manicured lawns full of gorgeous fresh flowers, while in winter hefty log fires will take you back to Chenonceau's days as a royal hunting lodge. 
Chambord 
King François I wanted a weekend getaway and ended up with the largest of all the Loire Valley castles. This spectacular château boasts 440 rooms. Just 80 are open to the public - but that's more than enough. 
Chambord has some of the finest architecture in the Loire Valley, including an enormous staircase designed by Leonardo da Vinci, several towers, and 365 chimneys. This is a perfect illustration of the opulence of the French court, and must be seen to be believed. 
Cheverny 
This château is still home to the Marquis de Vibraye, whose ancestors were spared the wrath of the French Revolution thanks to their local popularity. However, much of the elegant building is open to the public. 
Cheverny is home to 70 hunting dogs, and their daily feeding has become a local spectacle worth seeing. Apart from that, it has stunning, lavish interiors that will take you back to its 17th-century beginnings. 
Best places to stay in Loire Valley 
To make the most of your Loire Valley travel experience, choose one of The Originals Hotels in the area, The Domaine de Presle Saumur, The Originals Relais is a great base for exploring, while Hotel Ikar, The Originals City is a stone's throw from Cheverny. 
For the ultimate inspiration, Château de Perreux, The Originals Collection is a hotel set in a 19th-century castle that will make you feel like royalty. 
If you are planning to travel to Loire Valley, make sure to book your hotel in advance with our Culture and Nature Offer to make the most of your trip and live an unforgettable experience with our hoteliers.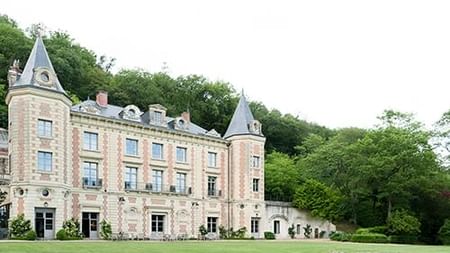 Nazelles-Negron , France
Château de Perreux,
The Originals Collection

(Relais du Silence)

36, route de Pocé, 37530 Nazelles-Negron See on map
WiFi

Bycicle premises

Air-conditioned room

Free hotel car park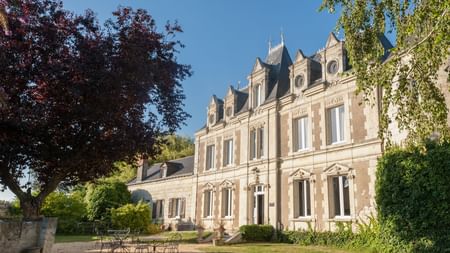 Distré , France
Domaine de Presle Saumur,
The Originals Relais 2425 rue du Cholet, 49400 Distré
See on map
WiFi

Bycicle premises

Free hotel car park

Restaurant
Subscribe to our newsletter to receive our latest offers
SUBSCRIBE