Treat yourself with a nature experience in the countryside
Treat yourself with a nature experience in the countryside
France's natural beauty is a chief "wow" factor. From the colourful beauty of Provence to the sublime mountain scenery of Rhône-Alpes, a summer vacation in France should make the most of the countryside. Here are our best French countryside hotels for exploring the stunning scenery.
Book now and take advantage of our special offer to enjoy a beautiful stay at a very low price!
Book a tranquil escape in the French countryside
French countryside hotels offer tranquil spaces to get in touch with nature. In the historic Normandy countryside, lush fields of green and glittering canals provide a lavish escape for outdoor lovers. Plentiful walks in pastoral landscapes deliver its trademark picture-postcard views reminiscent of ancient France. Near historic Rouen with its must-visit Gothic cathedral, La Berteliere offers the quintessential pleasant countryside experience with pretty manicured gardens and peaceful outdoor dining.
With its picturesque villages and fairy-tale chateaux, Pays de la Loire serves up some of the country's essential countryside scenery. Famed for its nickname as "the garden of France", it's a playground of genteel walks and magical architecture. Close to La Flèche and the stunning Chateau du Lude, Domaine de la Courbe is an idyllic rural hotel. Once a 19th-century paper mill, the hotel now occupies some 3 hectares of scenic land and boasts impeccable leisure facilities, including swimming pools and Turkish baths. Enjoy the quiet life in pampered luxury overlooking the Loire River.
Discover breathtaking scenery with holidays in France
The French countryside can be equally hair-raising as it is restful. With mountainous hinterlands and magnificent canyons, head out on weekend hiking adventures to suit all skill levels. In the winding mountain trails of Auvergne-Rhône-Alpes, Auberge de la Petite Ferme is a tranquil place surrounded by sublime beauty. Its rustic chalet-like setting hosts a delightful bar and restaurant, with unbeatable balcony views of the surrounding forest. The scenic Lake Pavin offers a nearby escape or you can enjoy captivating hikes to the impressive stratovolcano, Puy de Sancy.
The Luxembourg province is a surprising place too,Moulin de Daverdisse offers you nature landscapes to allow you recharge your batteries. Breathtaking, spa and relaxation are assured at this idyllic and traditional hotel.
Book accommodation in France's countryside for a timeless experience this summer. From the gently rolling hills of Millevaches Regional Park to the epic alpine landscape of Écrins National Park, there's more to France than just Paris. With Originals Hotels, you open your window to serene views as soon as you wake with well-placed rural hotels providing marvellous day trips. Book your next summer stay in the glorious French countryside with Originals Hotels for a feast that entices all five senses.
3
HOTELS SELECTED FOR YOU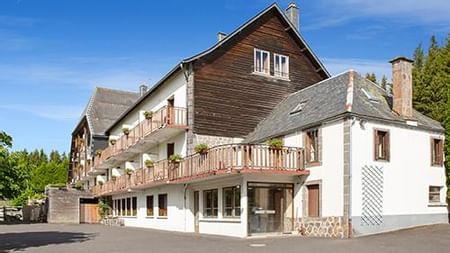 Besse-et-Saint-Anastaise , France
Auberge de la Petite Ferme,
The Originals Relais

(Qualys-Hotel)

Lieu-dit Le Faux, 63610 Besse-et-Saint-Anastaise See on map
WiFi

Fitness room

Bycicle premises

Free hotel car park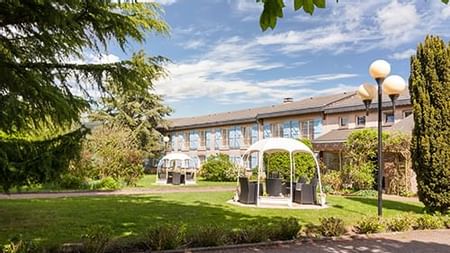 Saint-Martin-du-Vivier , France
La Berteliere Rouen,
The Originals Relais

(Qualys-Hotel)

1641, avenue du Mesnil Gremichon, 76160 Saint-Martin-du-Vivier See on map
WiFi

Bycicle premises

Free hotel car park

Pets admitted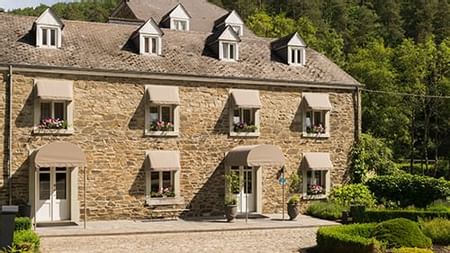 Daverdisse , Belgium
Moulin de Daverdisse,
The Originals Relais

(Relais du Silence)

Rue de la Lesse, 61, 6929 Daverdisse See on map
WiFi

Bycicle premises

Free hotel car park

Restaurant
Subscribe to our newsletter to receive our latest offers
SUBSCRIBE