Treat yourself with a winter getaway in France
Treat yourself with a winter getaway in France
In the dark winter months, a short getaway or relaxing vacation can be just the break you need. A trip to the French mountains gives you a breath of fresh air and a taste of natural beauty. Read on for our recommendations for holidays in France in winter.
Unlock now our smooth rate offer and enjoy a memorable stay at the Originals Hotels!
High altitude adventures
The mountains are special at any time, but in winter, they take on a mesmerising beauty. In regions like Haute Savoie, the glistening snowy peaks and crystal-clear air make for a heady combination. Many go for winter activities in France, like snowboarding and skiing, and the Alps is perfect for this. There are other ways to enjoy the high altitudes, too.
Mountain walks are a great way to see the landscape. In areas like Samoëns and the Giffre Mountains, there are hundreds of miles of magical walks, whatever your abilities. You can also try your hand at rafting, mountain biking and climbing if you're ambitious. In winter, of course, outdoor activities in France also include seasonal treats like sled dogs. You can learn to drive yourself or be transported by a qualified musher. It's perfect for a Christmas ride!
Comfort and wellness
With the cold weather you'll also want to pamper yourself with some serious relaxation and wellness therapy. Many of our hotels include extensive indoor spa facilities. Infinity pools, Jacuzzis and steam rooms are just for starters. You'll also find chromatic meditation saunas, sensory experience showers and other natural anti-stress remedies. Some of these facilities even have views of the mountains, so you can enjoy winter in Chamonix in comfort.
Where to stay
Luckily, we've got some great recommendations for well-located hotels in Savoie, with excellent spa facilities. Chalet-Hotel Neige et Roc, The Originals Relais is a 4-star chalet hotel, where you'll receive a warm family welcome. As well as a Zen bubble in the spa, you can benefit from traditional and gourmet cuisine in the restaurant.
Chalet-Hotel Les Gentianettes, The Originals Relais is another great choice. With an authentic regional feel, it's an ideal base for winter sports and relaxation. Chalet-Hotel La Marmotte, The Originals Relais, in the heart of Les Gets, is the perfect synthesis of generosity, simplicity and elegance.
Whether it's for a Christmas escape, or just an outdoor getaway, winter in France is a treat. Why not take a look and book your next adventure today?
3
HOTELS SELECTED FOR YOU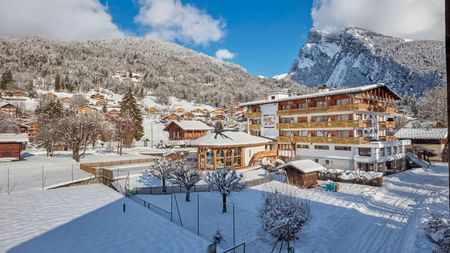 Samoëns , France
Chalet-Hotel Neige et Roc,
The Originals Relais

(Hôtel-Chalet de Tradition)

253, Grande Rue Route de Tanninges, 74340 Samoëns See on map
WiFi

Fitness room

Free hotel car park

Restaurant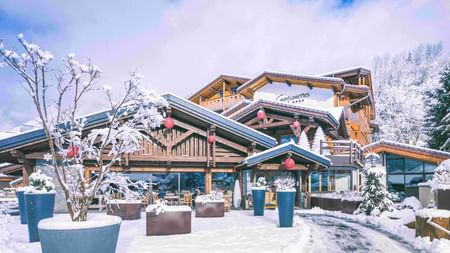 La Chapelle-d'Abondance , France
Chalet-Hotel Les Gentianettes,
The Originals Relais

(Hôtel-Chalet de Tradition)

73 route de Chevennes, 74360 La Chapelle-d'Abondance See on map
WiFi

Bycicle premises

Fee-paying hotel car park

Restaurant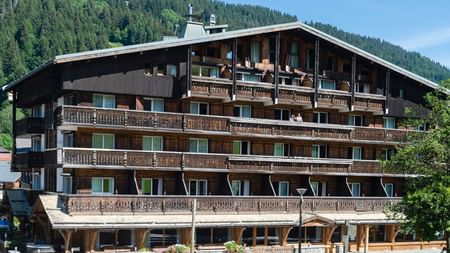 Les Gets , France
Chalet-Hotel La Marmotte,
The Originals Relais

(Hôtel-Chalet de Tradition)

61, rue du Chêne, 74260 Les Gets See on map
WiFi

Pets admitted

Fee-paying hotel car park

Restaurant