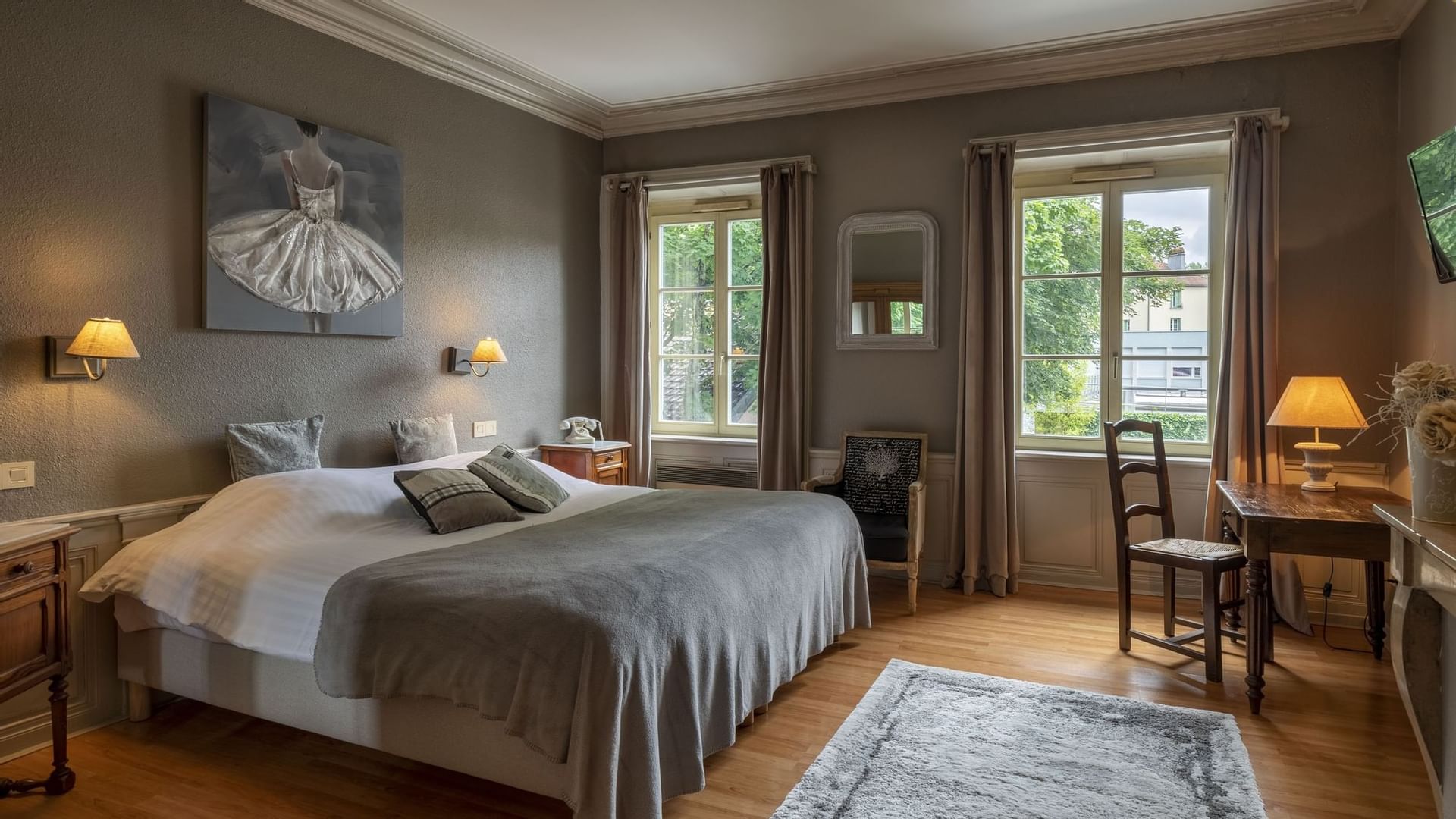 The Originals City
Hôtel de la Balance, Montbéliard
Hôtel de la Balance
The Originals City
Locals Michel and Patricia spent 17 years at another three-star hotel in Doubs before taking over The Originals City Hôtel La Balance in the Montbéliard old town in late 2019. "We found the hotel by accident. It's the city's oldest inn (1559) and we were immediately taken with the mosaic floor tiles in the hall, imposing staircase, parquet floors and majestic breakfast room." Interestingly, the hotel takes its name from the former city scales. Even more so, Tchaïkovski once stayed here as did Marshal de Lattre de Tassigny who transformed the place into the military GHQ. Two of the hotel's 47 rooms are dedicated to them. Though Michel and Patricia had work done, they made sure to preserve the hotel's character. With mouldings, antiques and a cosy ambiance, the Hôtel La Balance has found the perfect compromise between modern demands and period beauty. 
Meet the team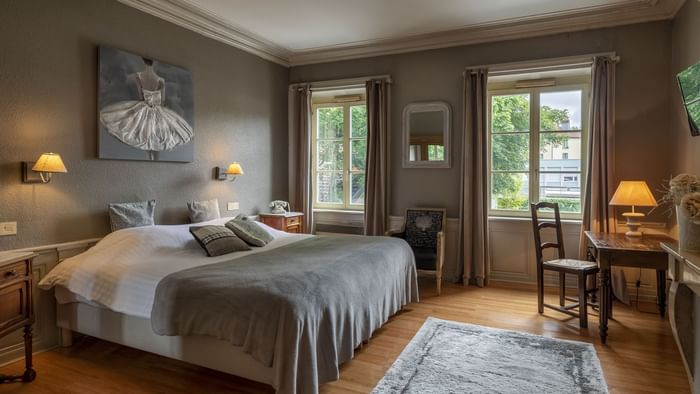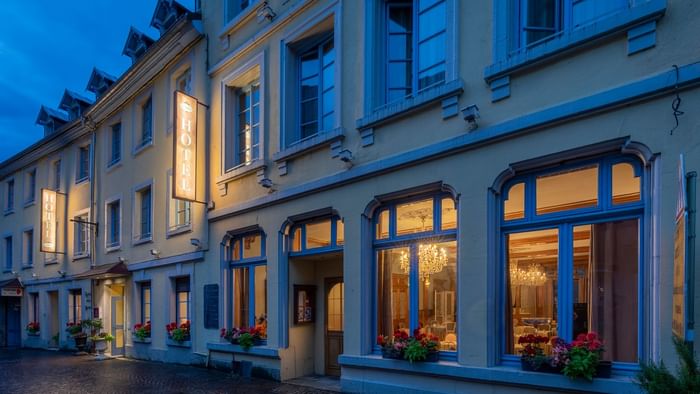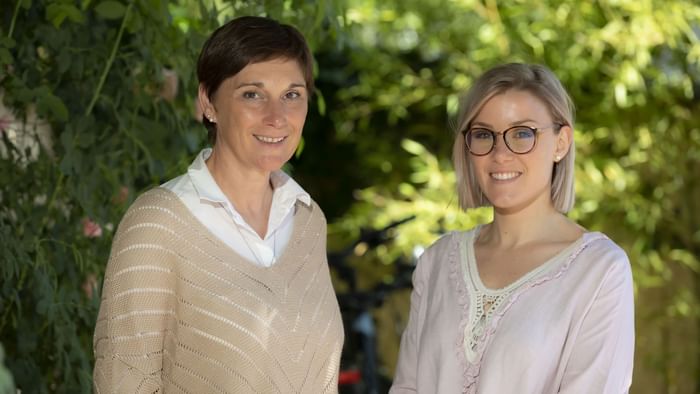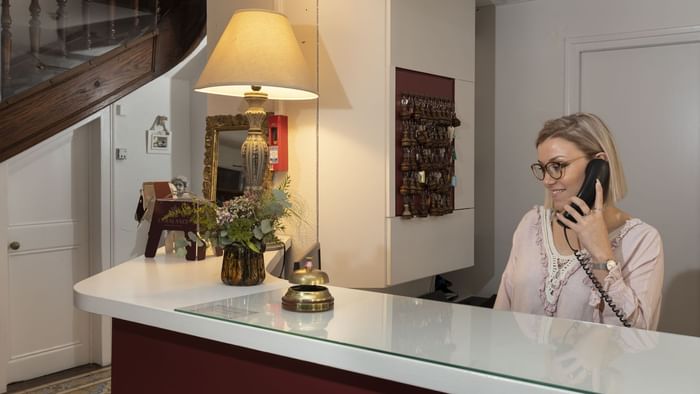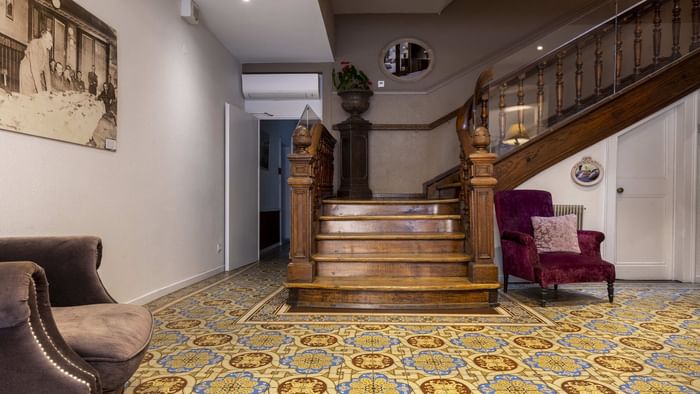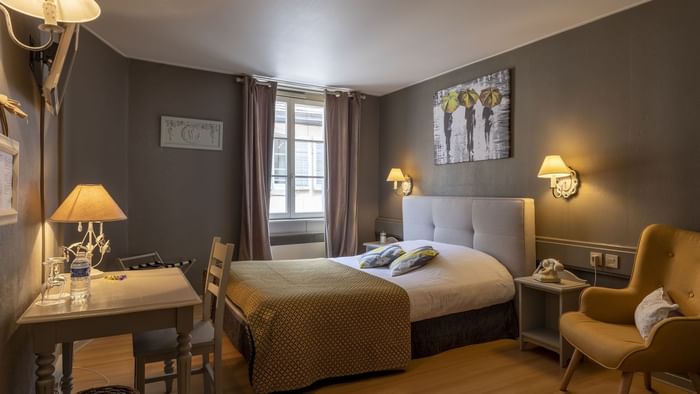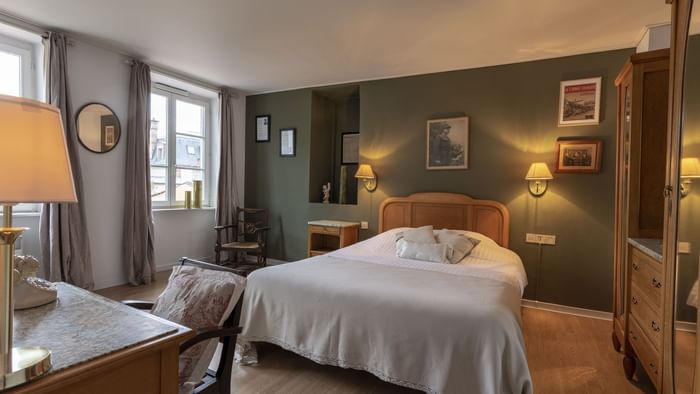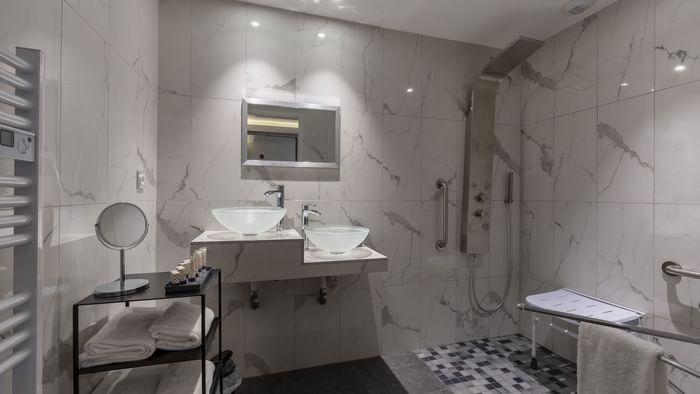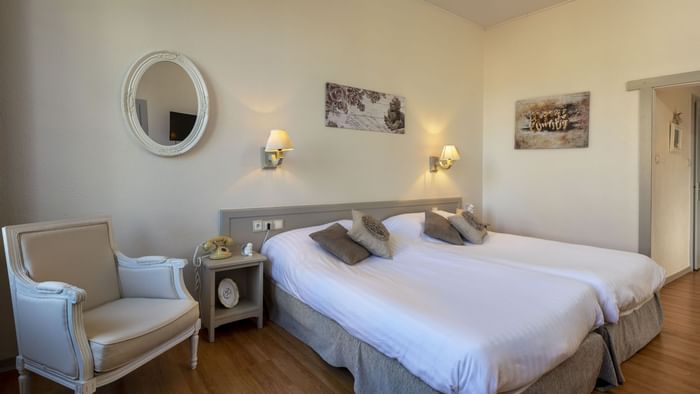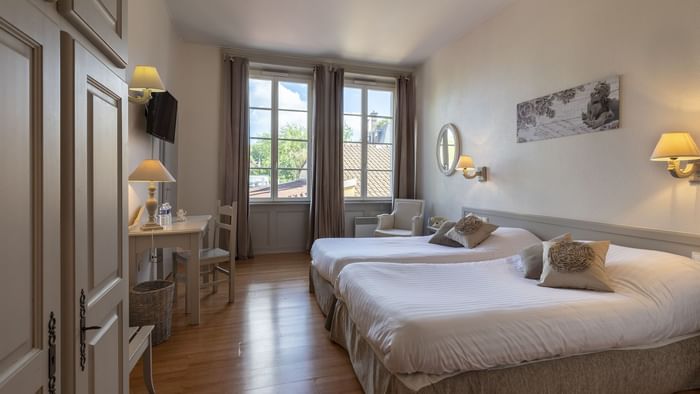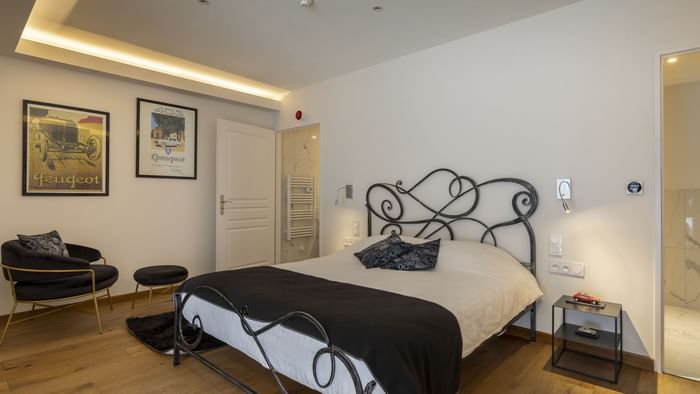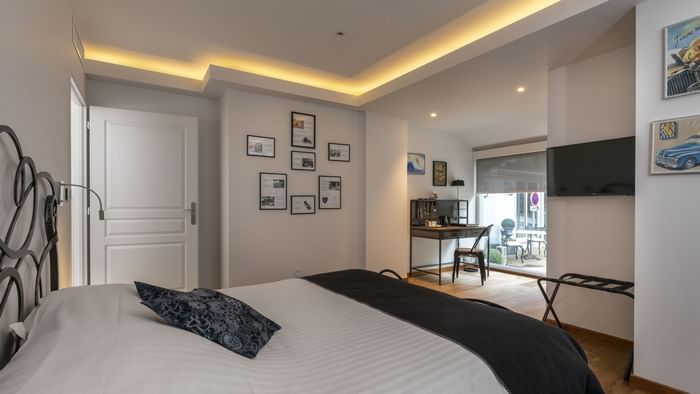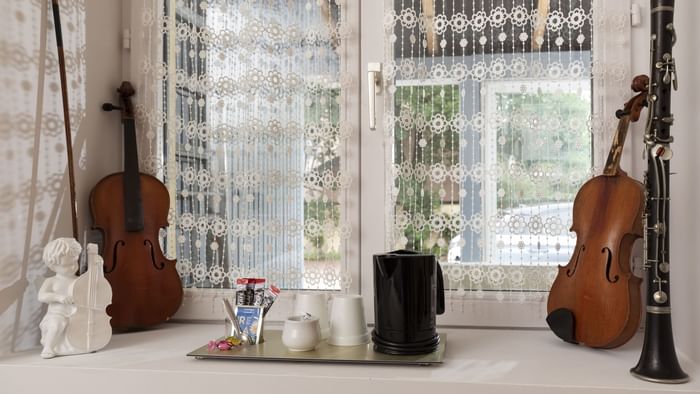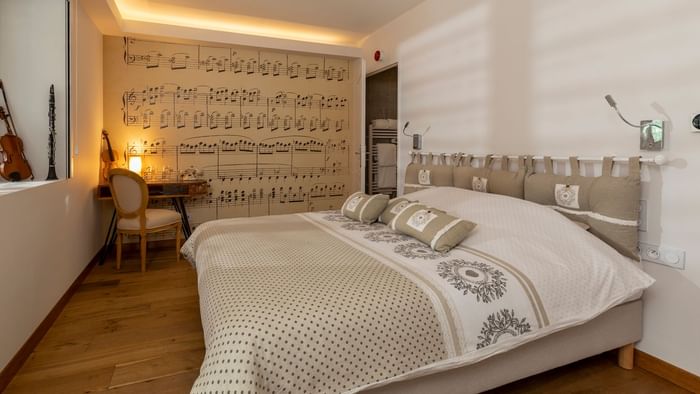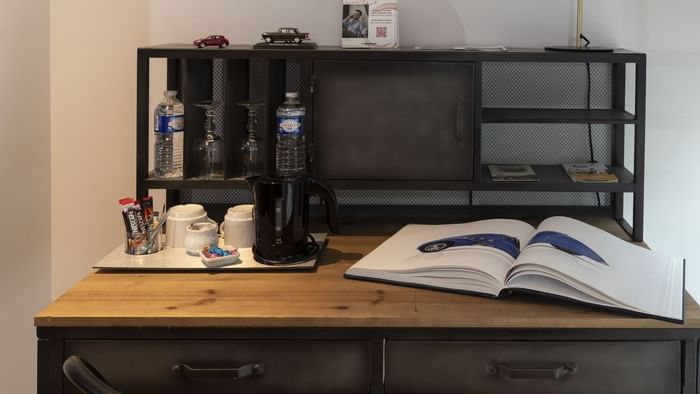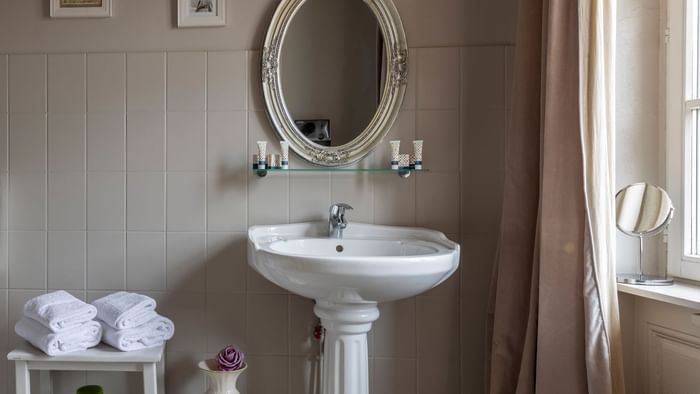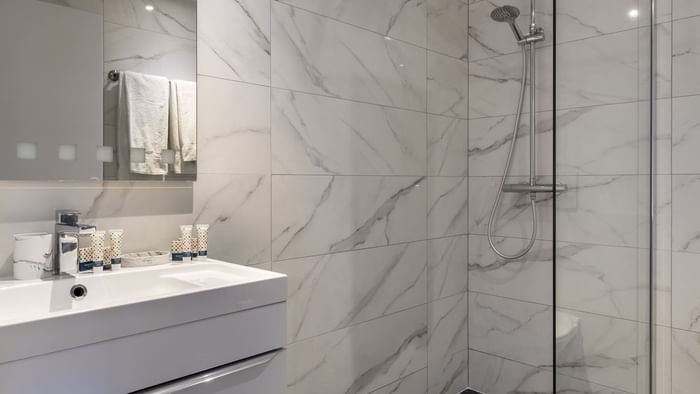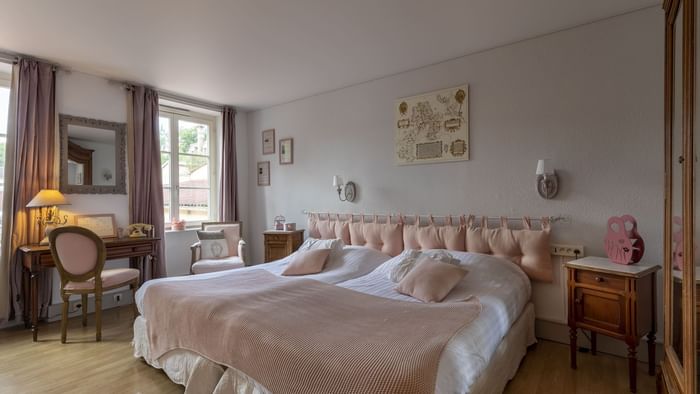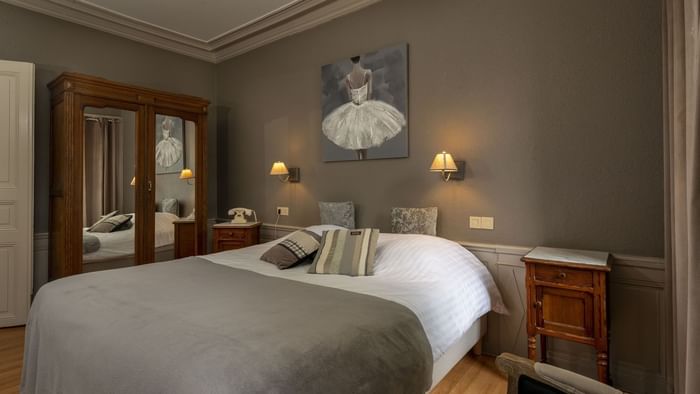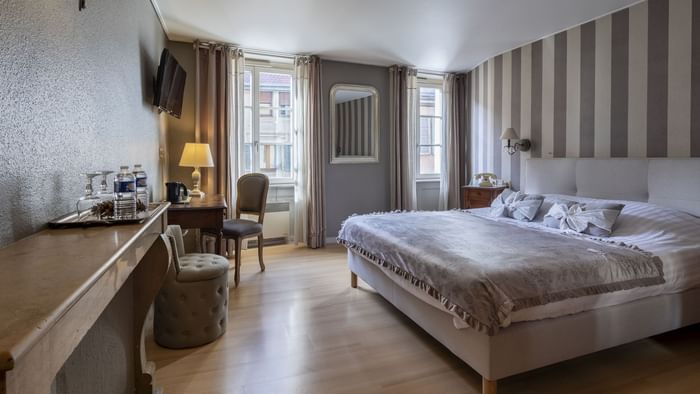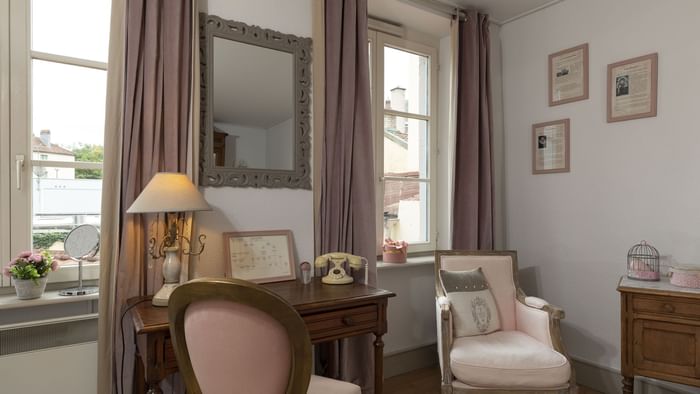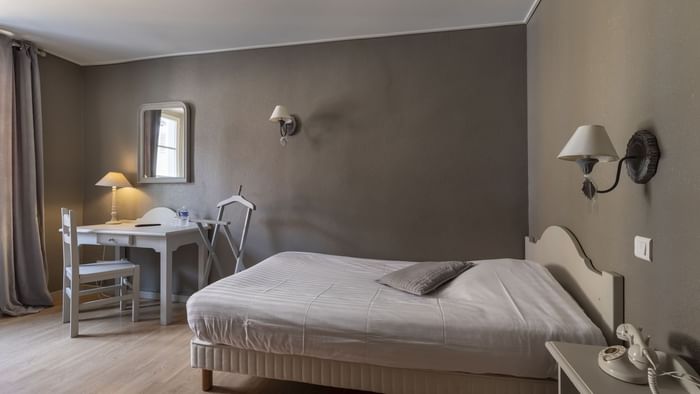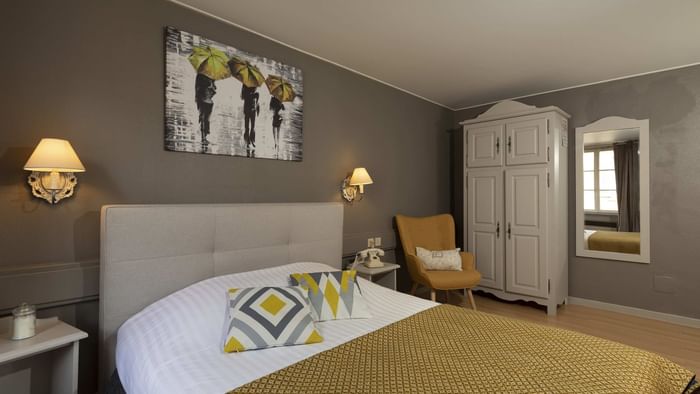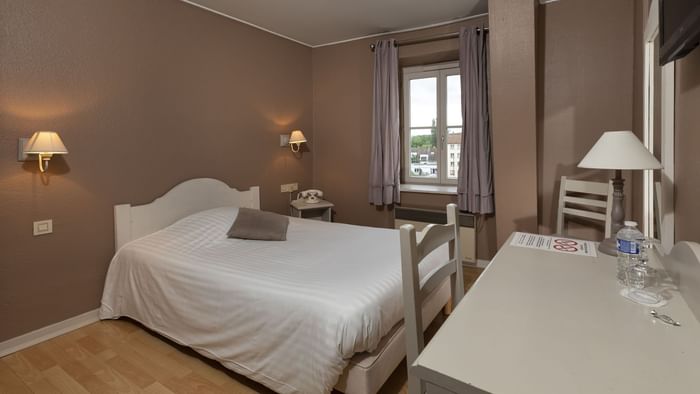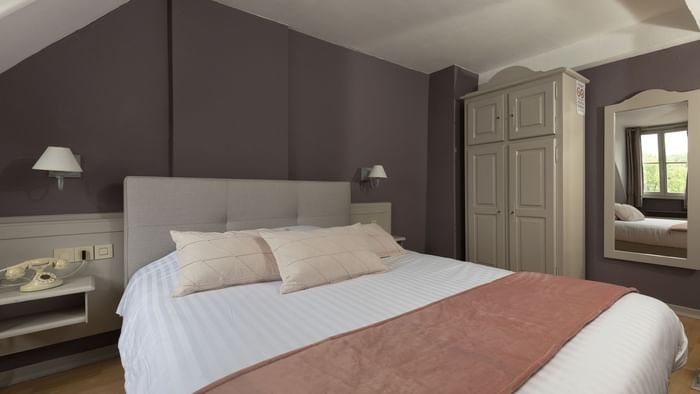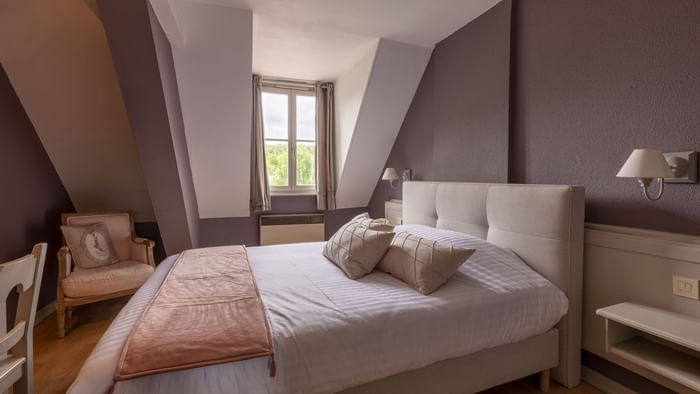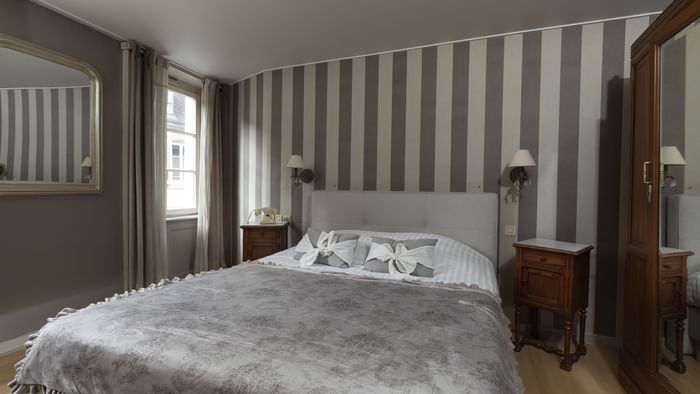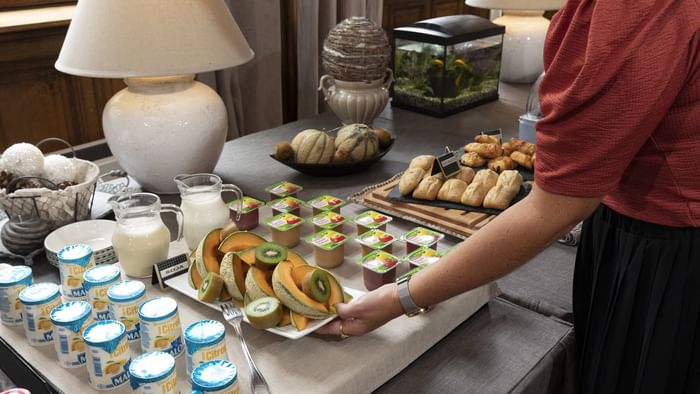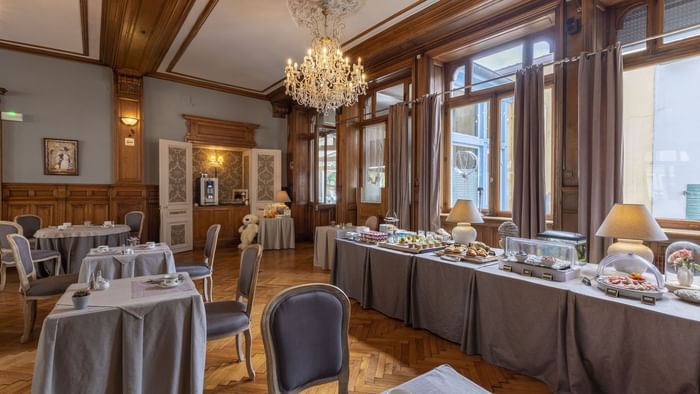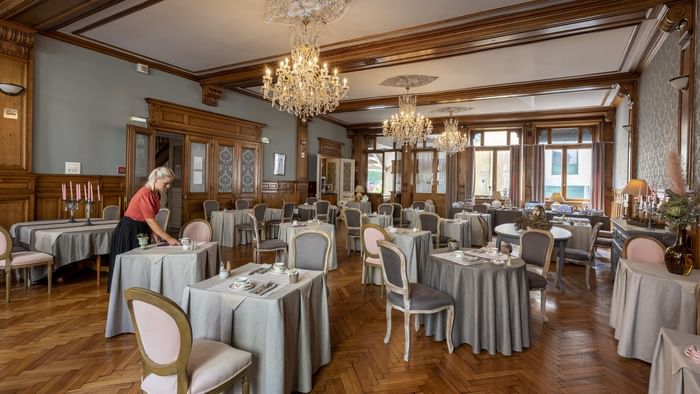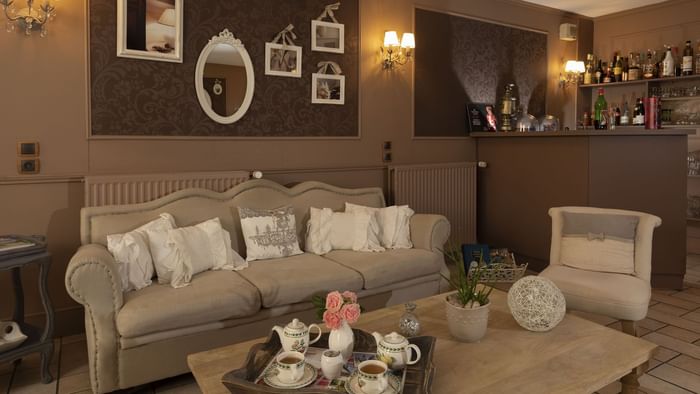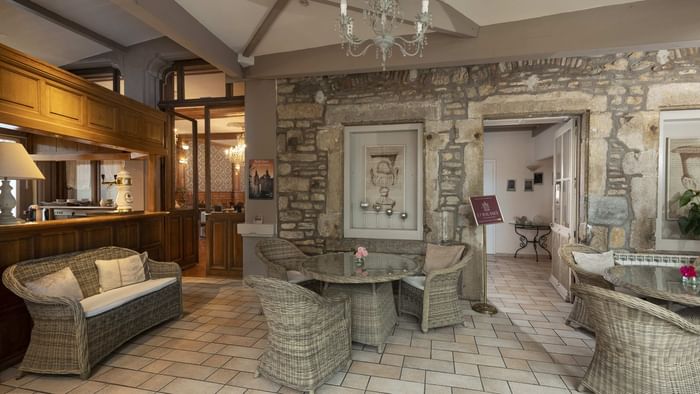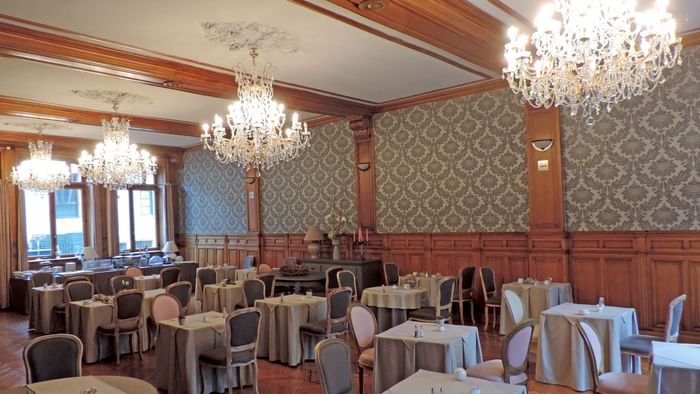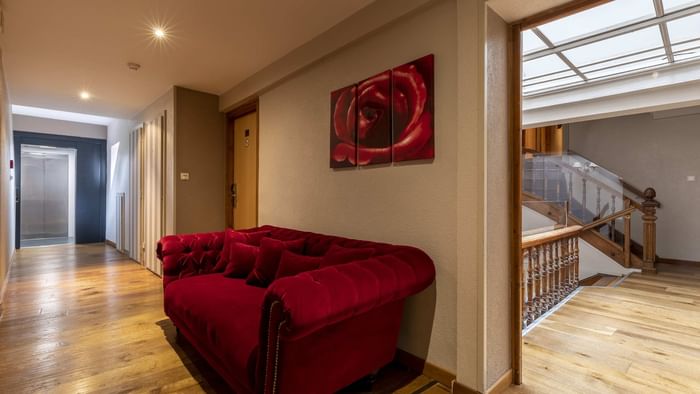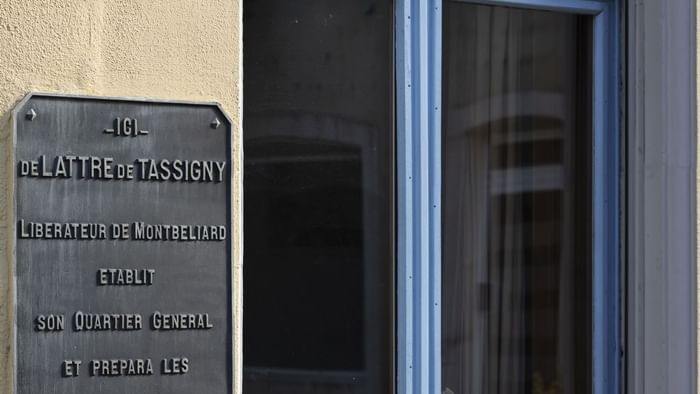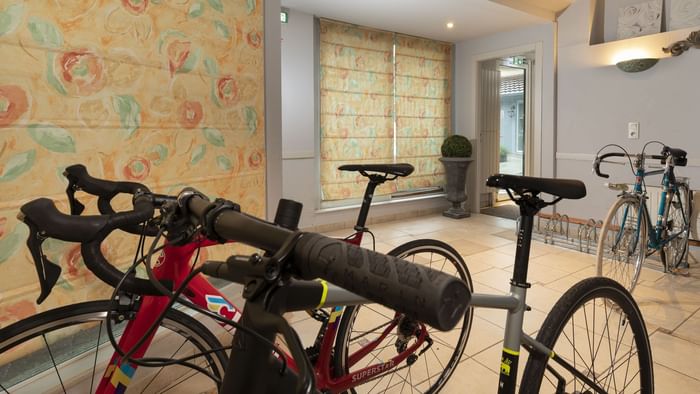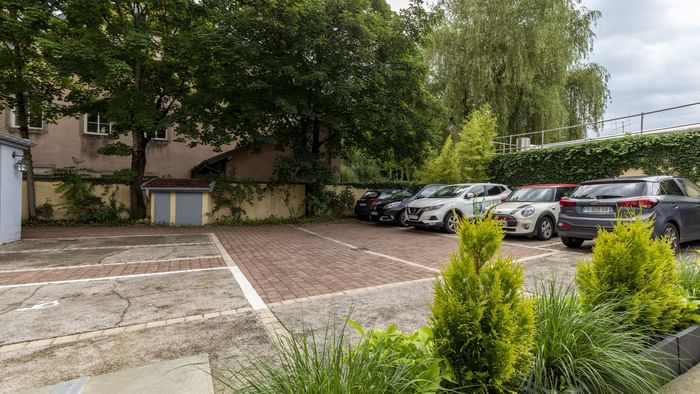 WiFi

Bycicle premises

Pets admitted

Fee-paying hotel car park

Bar

Lift

Seminar rooms

Golf course nearby

Night porter
Rooms
The Originals City, Hôtel de la Balance, Montbéliard
With modern comforts and period charm, the 47 rooms at The Originals City Hôtel La Balance offer a cosy nest for peaceful nights. Recently renovated, they're perfect for singles, couples and families alike. History enthusiasts may opt to sleep in the room dedicated to Marshal de Lattre de Tassigny (with his own furniture), the Tchaïkovski room or those paying tribute to the Dukes of Wurttemberg and the Peugeot family – a nod to local history. 
Air-conditioned room
Hairdryer
Non smoking room
Family/communicating rooms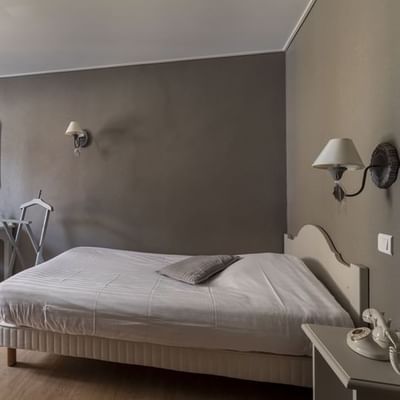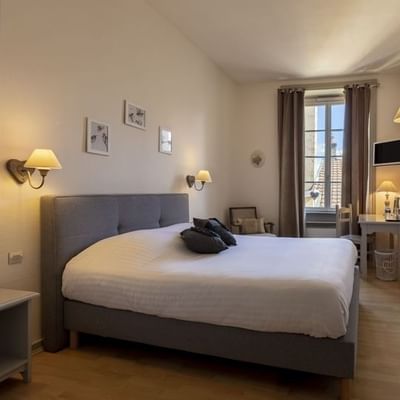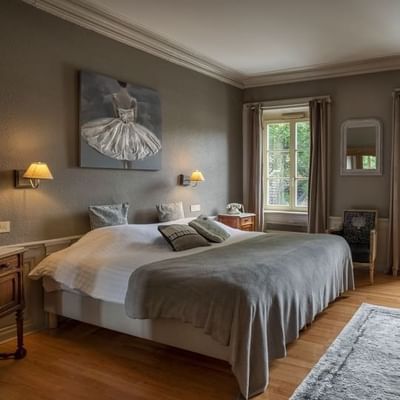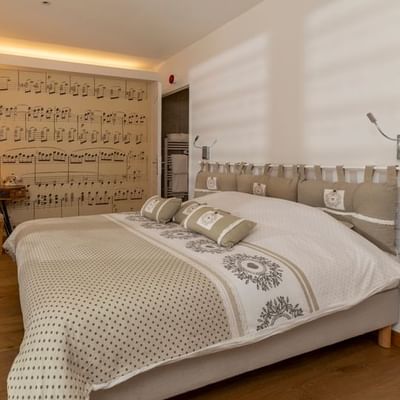 The Originals City, Hôtel de la Balance, Montbéliard
40 Rue de Belfort 25200 Montbéliard, France
DON'T MISS THIS MONTH'S OFFERS!
Start planning your next getaway with our latest travel packages and exclusive hotel discounts.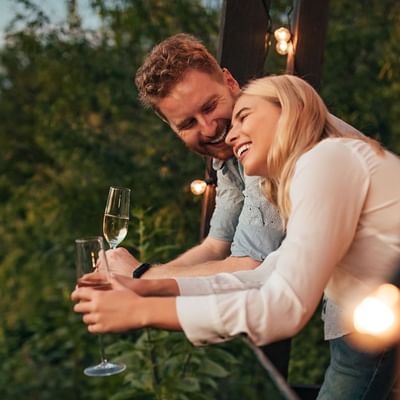 With the Short Break offer, you can benefit from a discount up to 30%.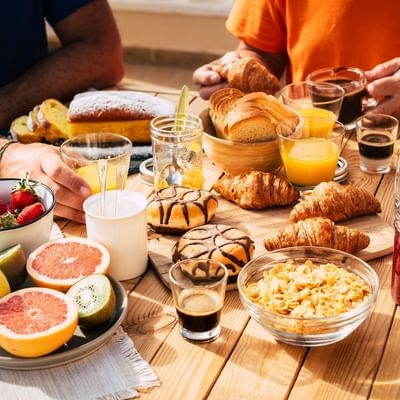 Breakfast is included in the price of the room.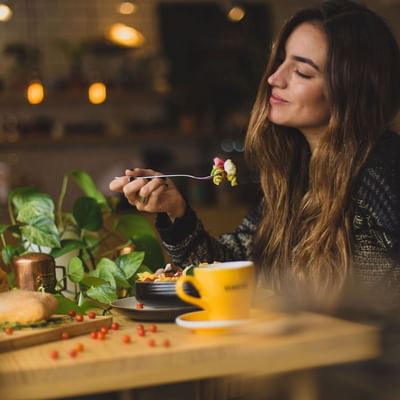 With the Half Board offer, breakfast and dinner are included in the price of the room.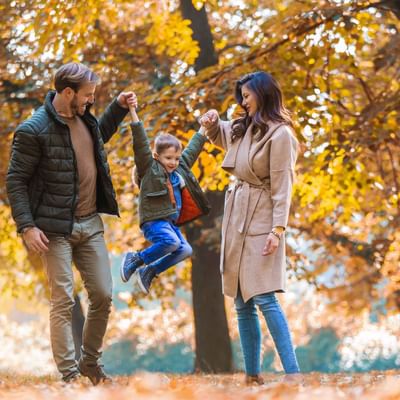 Go on holiday in complete freedom at a reasonable price. And if you have any unforeseen circumstances, you can change or cancel at any time.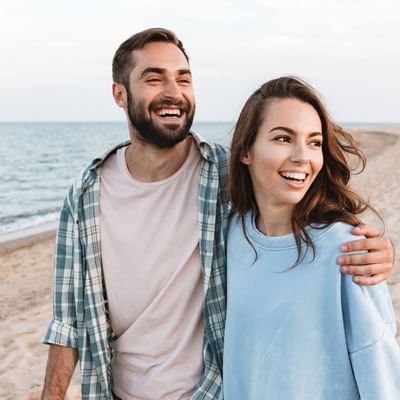 Book 30 days before your arrival and get a discount up to 25% on the price of your room to enjoy the best of local life.
Dining
The Originals City, Hôtel de la Balance, Montbéliard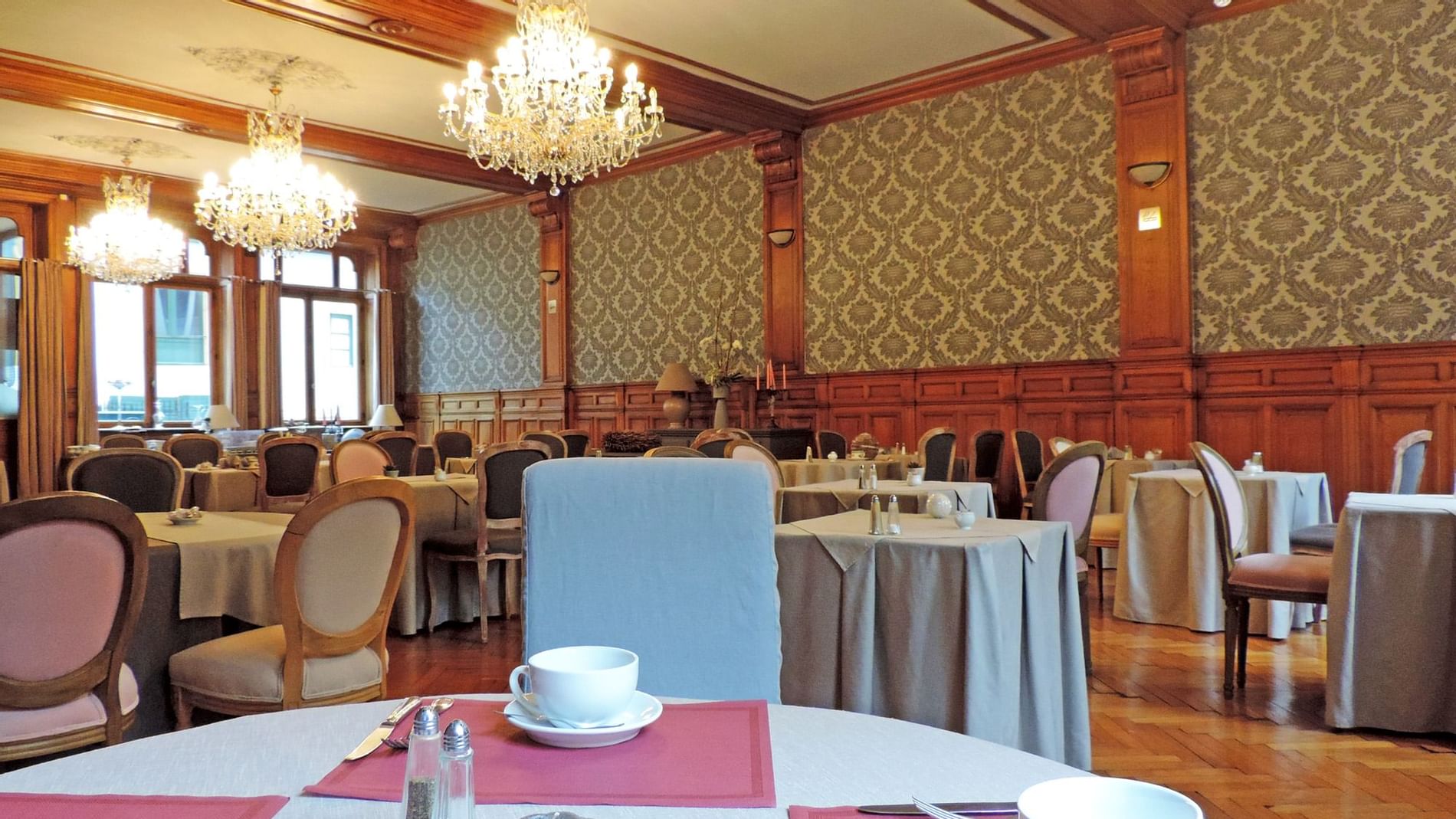 With its tapestry, parquet floors and period chandeliers, the breakfast room is striking. However it won't harm morning appetites around the breakfast buffet with its savoury (cheeses, deli meats, eggs, etc.) and sweet (honey, jam, cereal, pastries, etc.) options. The Originals City Hôtel La Balance has no dining options but you'll have no trouble finding just the restaurant with its city centre location. Guests looking to relax should head to the little lounge bar for a cosy ambiance.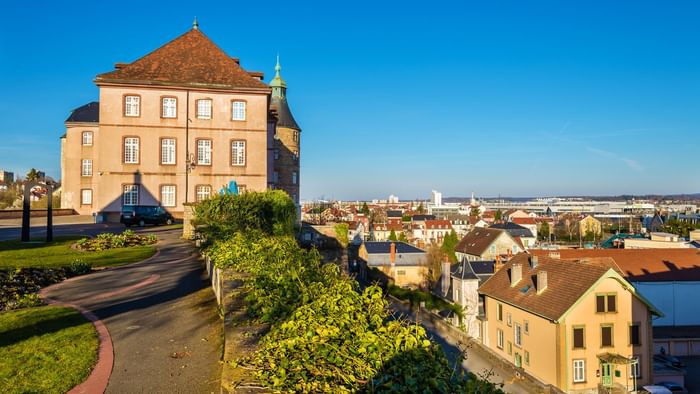 Tips from your hotelier
MONTBELIARD CASTLE
High on its rock, the Château des Ducs de Wurtemberg looks out over the city. This is a must-visit in what is known as "the City of the Princes". Its construction dates back to the 10th century but we especially admire its two enormous 15th and 16th century towers (the Henriette tower and the Frédéric tower) enhanced by the 18th-century main building. Inside, the museum looks back at Montbéliard history from prehistoric times, and houses a beautiful natural history gallery.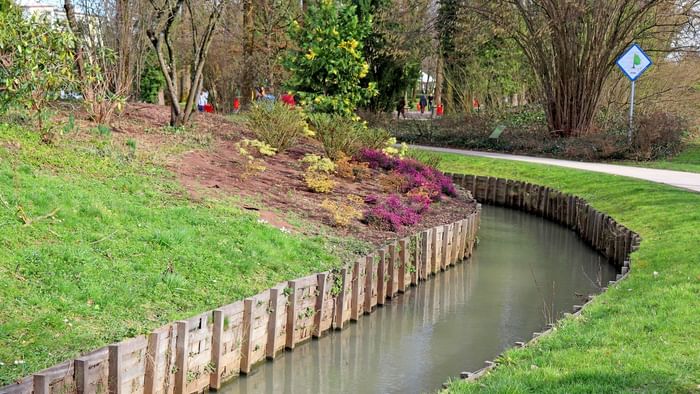 Tips from your hotelier
PRES-LA-ROSE PARK
What a lovely name for this 10 h ornamental park which is both the city's lung and an 'island' of relaxation. Sitting between the Rhône-Rhine canal and River Allan, it's home to around a hundred plant species, an arboretum, a giant labyrinth and a Science Pavilion with exhibitions and events presenting science in a new light.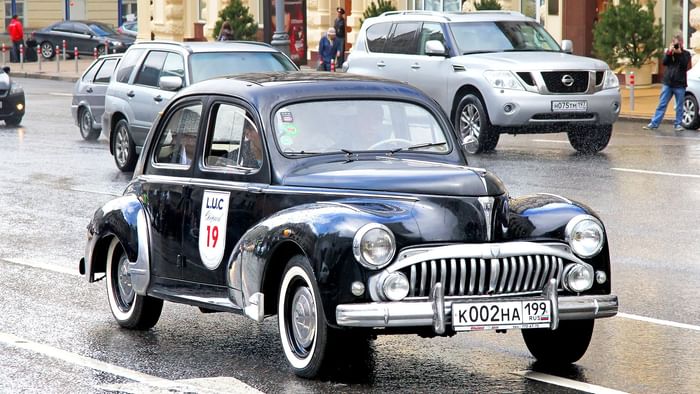 Tips from your hotelier
THE PEUGEOT ADVENTURE MUSEUM
Those keen to discover the lion brand's saga cannot miss this museum in Sochaux (five km from Montbéliard). Its slogan: "much more than a museum, an adventure!" The museum showcases an extraordinary industrial saga spanning more than two centuries with products from Peugeot's first activities (a coffee grinder, laminated pieces, saw blades, tools, etc.), its first vehicles, mass-produced vehicles, utility vehicles, cycles and motorcycles, racing cars and more. 
MEETING ROOM
With a screen, projector, Wi-Fi, air conditioning, historic location and space for up to 40 people depending on the chosen setup, The Originals City Hôtel La Balance offers an exceptional setting for your career events in old Montbéliard. A stone's throw from the Château des Ducs de Wurtemberg and the station, the hotel also offers a very useful private car park.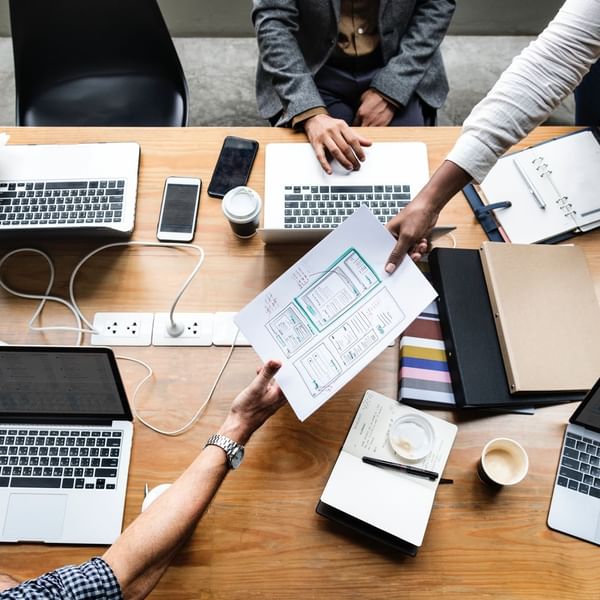 Explore our hotels nearby
The Originals City, Hôtel de la Balance, Montbéliard