Hotel Les Quatre Salines
The Originals Boutique
(Inter-Hotel)
A lover of great food and the Normandy region, William has that innate sense of hospitality that he puts to great use at The Originals Boutique, Hotel Les Quatre Salines, Mont Saint-Michel South. He'll welcome you to the quaint, low-lying village of Roz-sur-Couesnon, where you can enjoy the lush green setting and all the comforts of this 3-star hotel. Besides modern rooms and elegant interiors, an enormous breakfast, a bar with a fantastic lounge atmosphere, meeting rooms and free parking, the hotel also has a restaurant with the coveted 'Maître Restaurateur de France' rating. As perfect for business travellers as it is for holidaymakers, the chef serves up regional, innovative dishes to the delight of everyone's taste buds. A place cherished by couples looking for an unforgettable, romantic getaway just minutes from Mont Saint-Michel and its spectacular bay.
Meet the team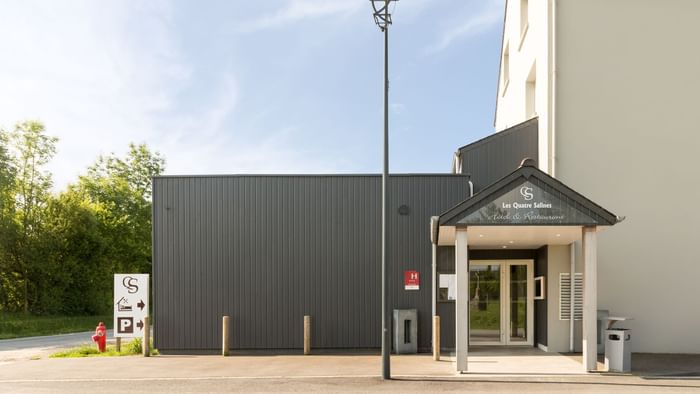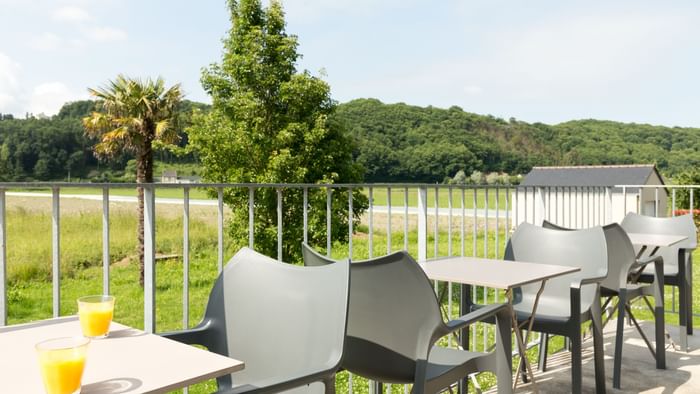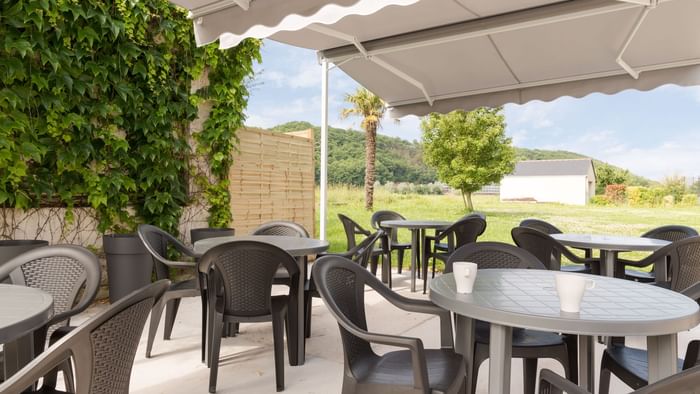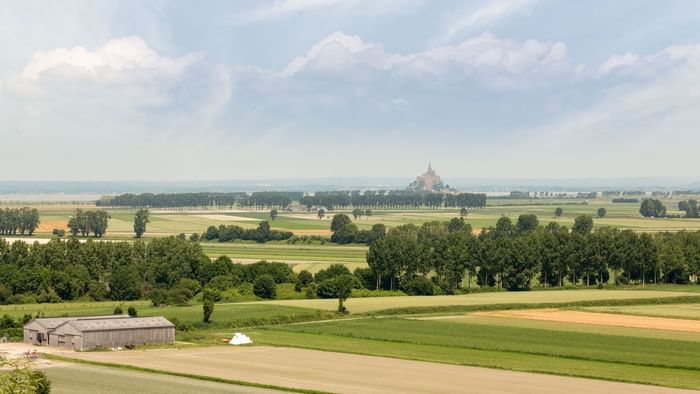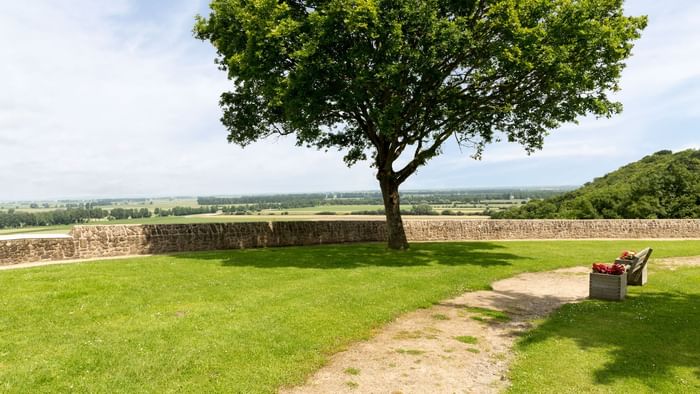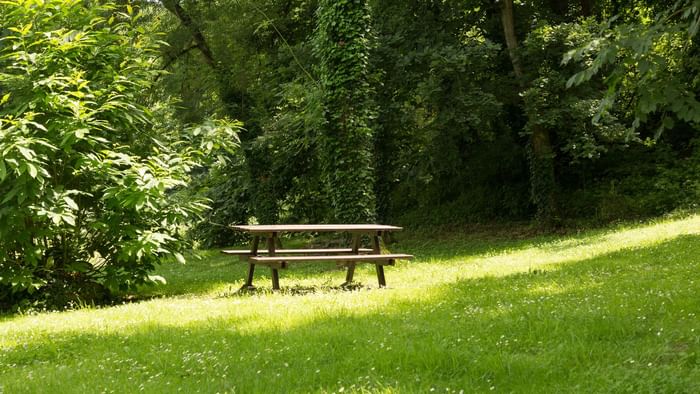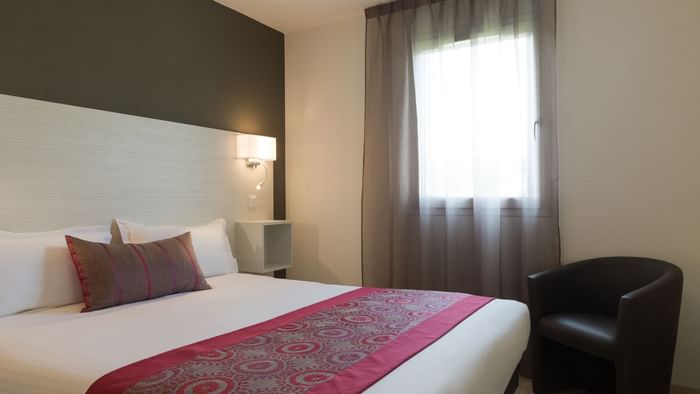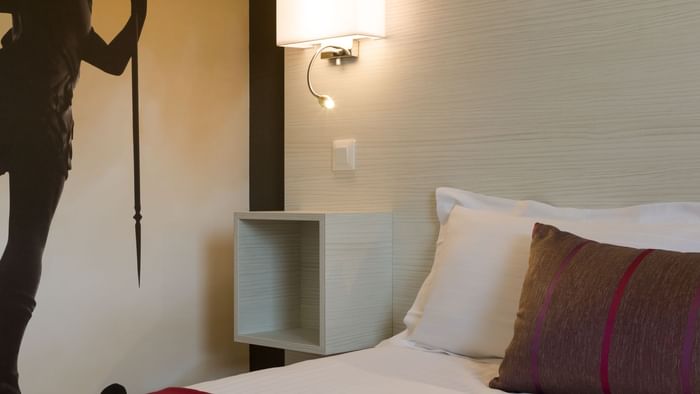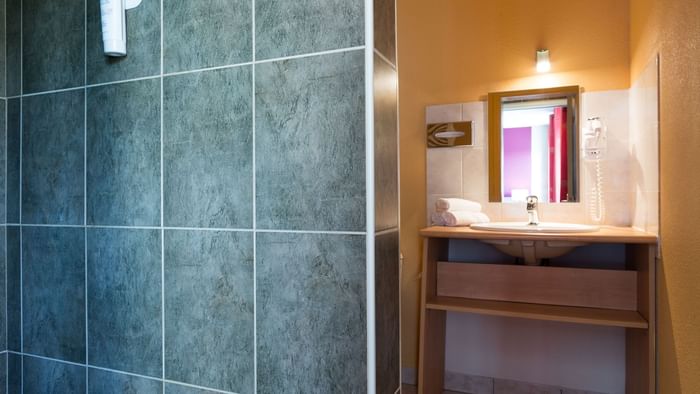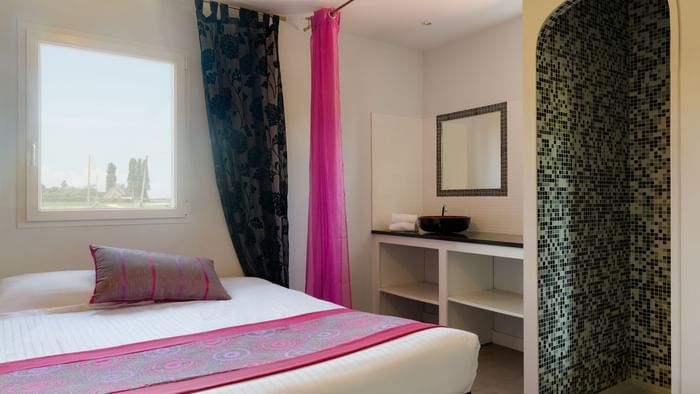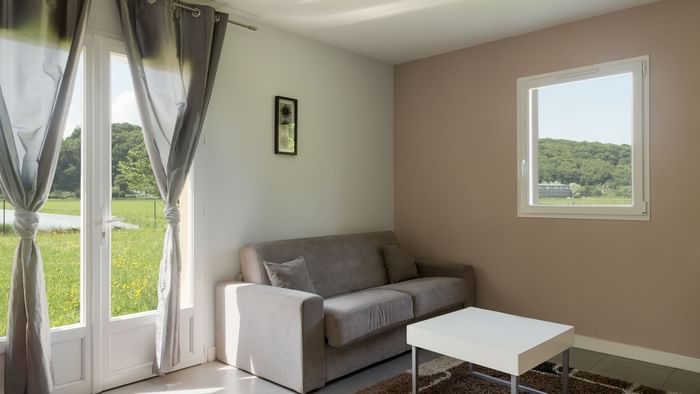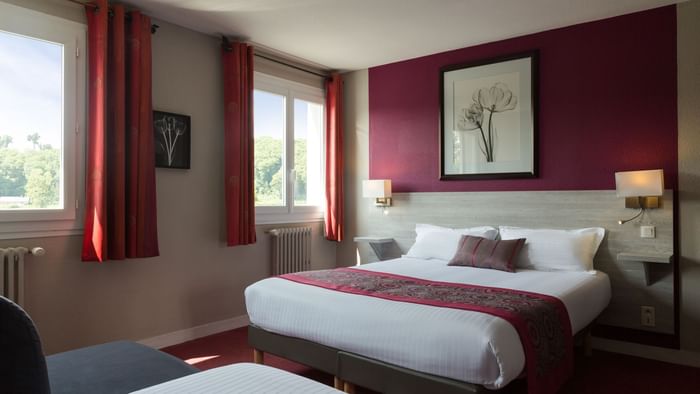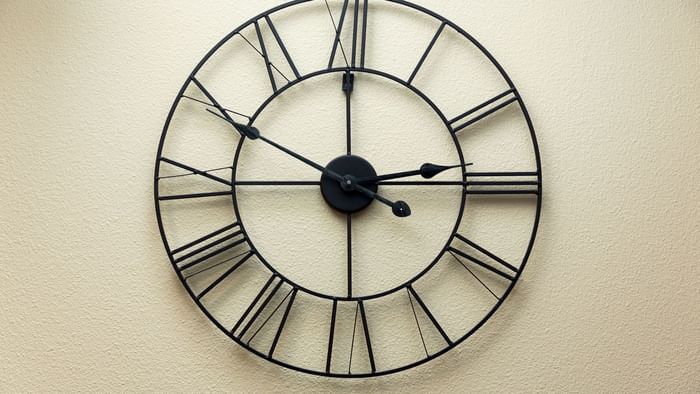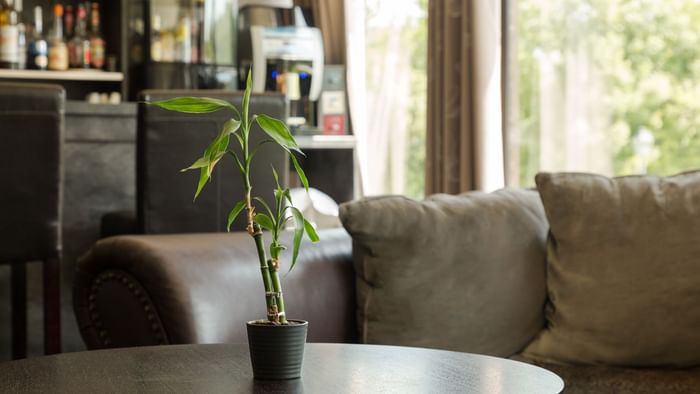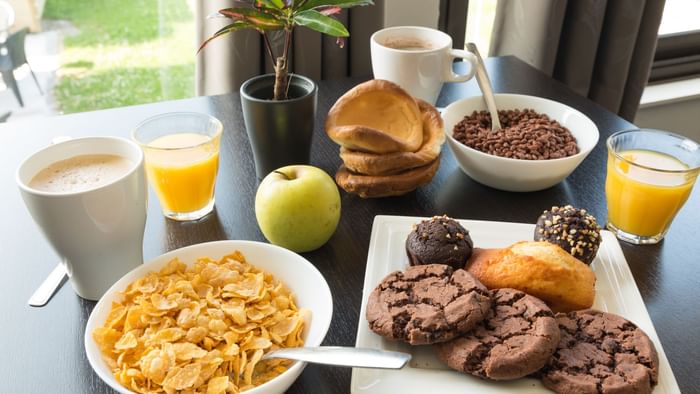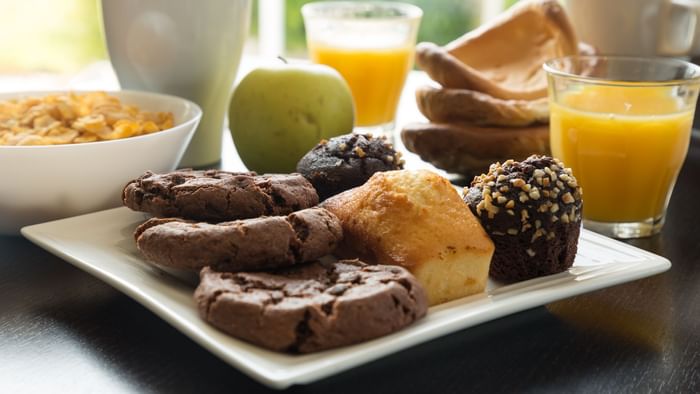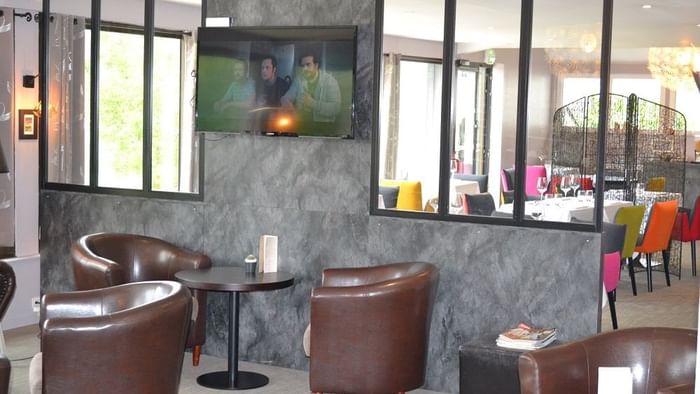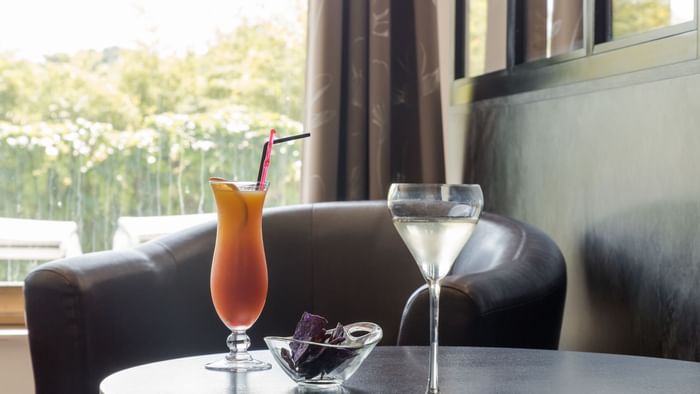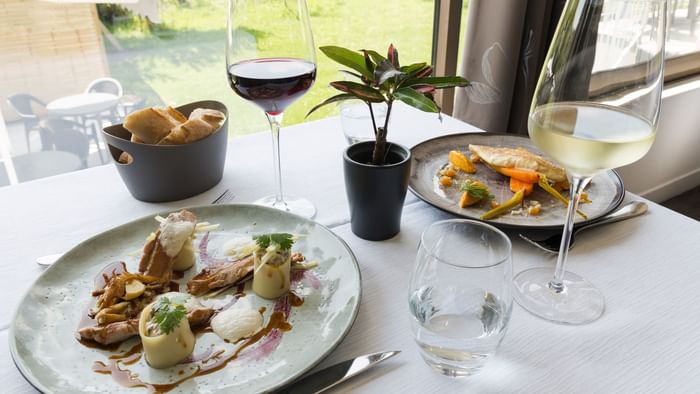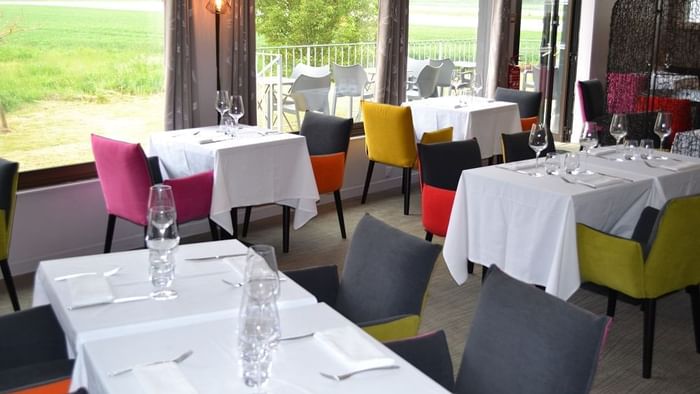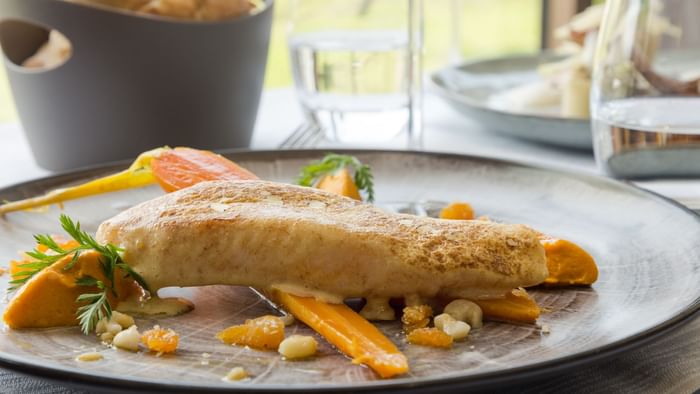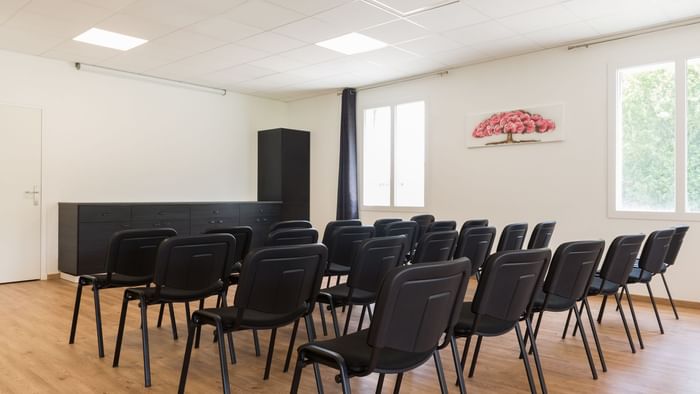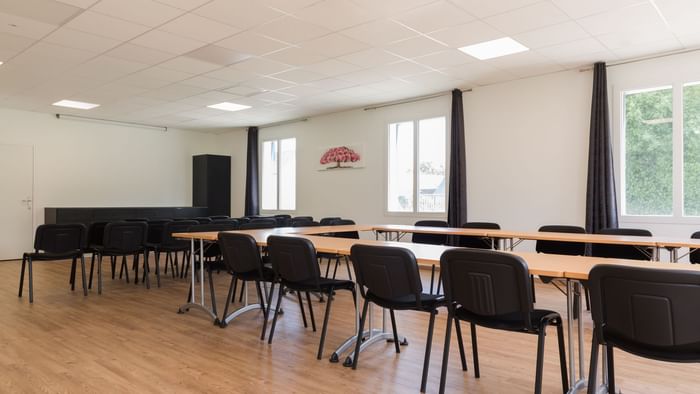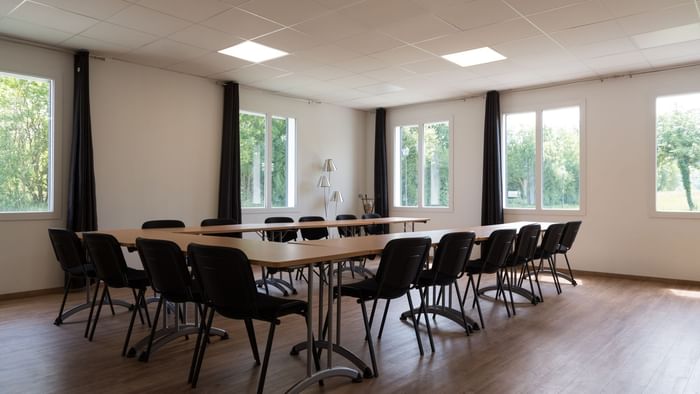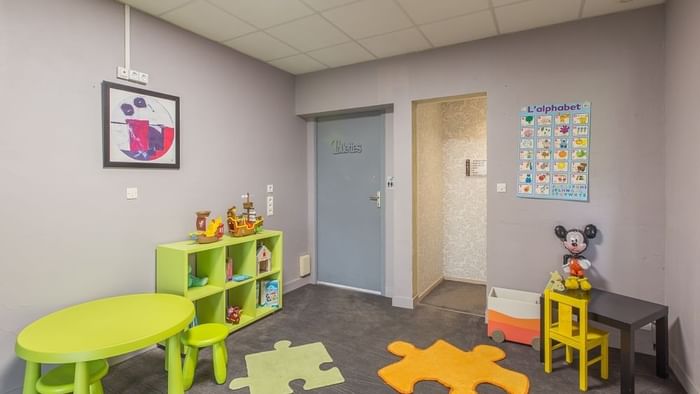 WiFi

Bycicle premises

Free hotel car park

Pets admitted

Restaurant

Bar

Seminar rooms

Co-working
Rooms
The Originals Boutique, Hotel Les Quatre Salines, Mont Saint-Michel South
Looking after your well-being every step of the way, the team at The Originals Boutique, Hotel Les Quatre Salines, Mont Saint-Michel South offers four different types of rooms. From doubles to quadruples, the rooms are soundproof to give you all the peace and quiet you need for a great night's sleep. They have all been decorated in a modern style, complete with quality bedding, private bathrooms, toilet, flatscreen TV, desk, room service and other welcoming amenities.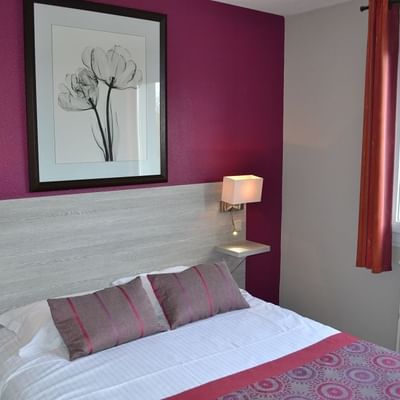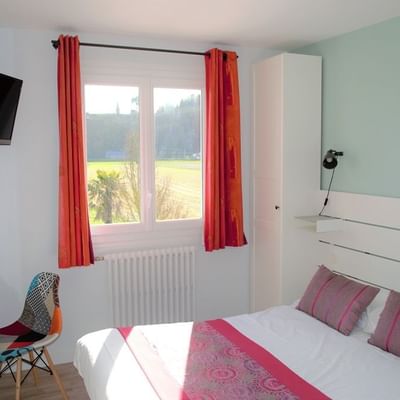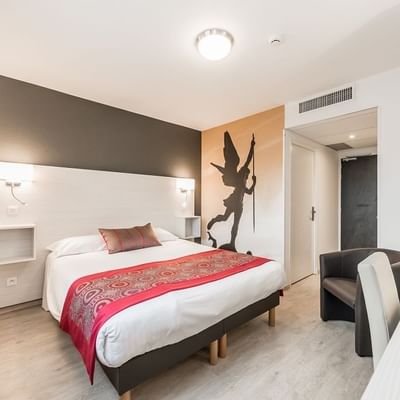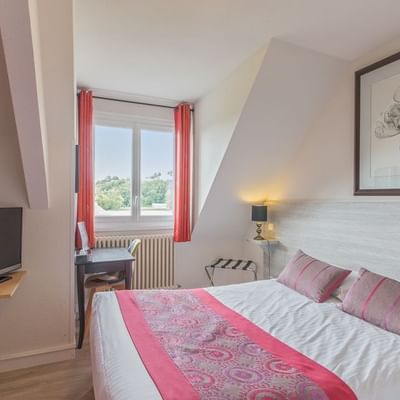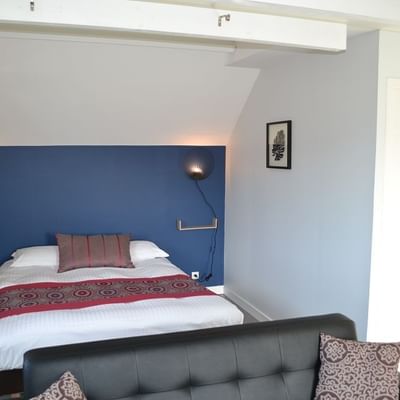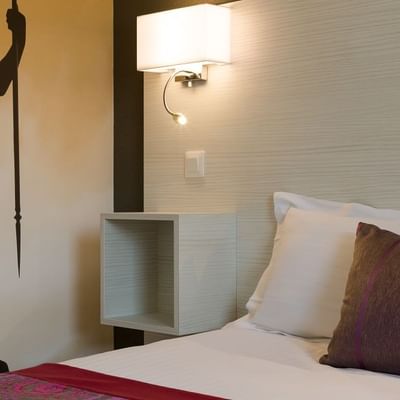 Double comfort for disable guest
HOTEL INFORMATION
Check-In: 15h30
Check-out: 11h00
The Originals Boutique, Hotel Les Quatre Salines, Mont Saint-Michel South
3, rue des 4 salines 35610 Roz-sur-Couesnon, France
DON'T MISS THIS MONTH'S OFFERS!
Start planning your next getaway with our latest travel packages and exclusive hotel discounts.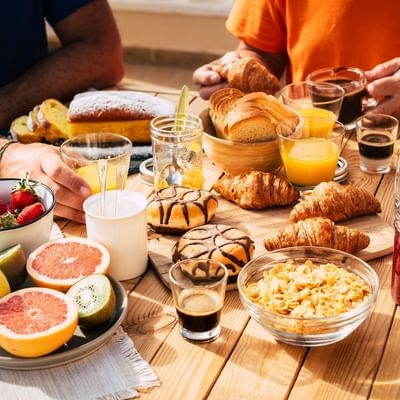 Breakfast is included in the price of the room.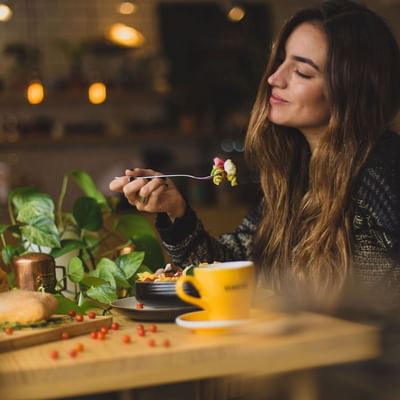 With the Half Board offer, breakfast and dinner are included in the price of the room.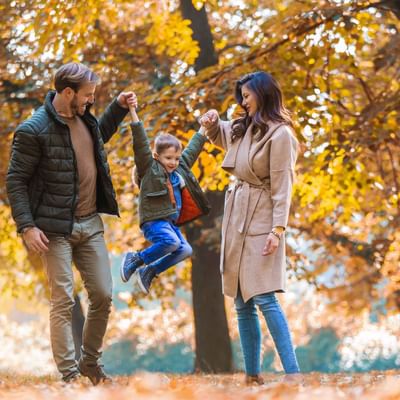 Go on holiday in complete freedom at a reasonable price. And if you have any unforeseen circumstances, you can change or cancel at any time.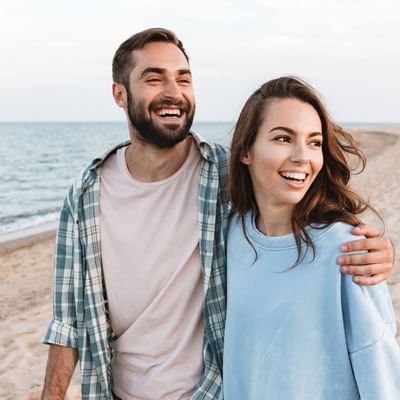 Book 30 days before your arrival and get a discount up to 25% on the price of your room to enjoy the best of local life.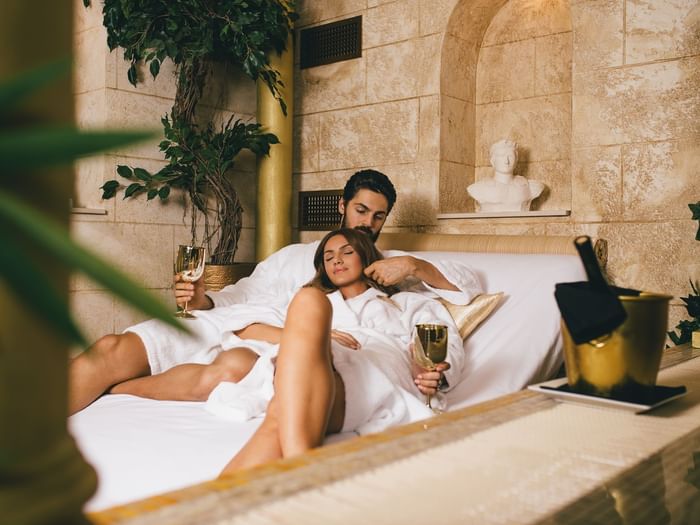 Romantic Experience
Romantic Experience: The price of the stay includes a breakfast for two, a tasting of a local cru * and a late check-out **.
Find out more
Dining
The Originals Boutique, Hotel Les Quatre Salines, Mont Saint-Michel South
In the gourmet restaurant, our chefs will inspire you with a culinary tour that takes in Normandy, Brittany and wider French delicacies. The menu is your ticket to a whole host of new flavours. Every morning, the hotel team prepares a sweet and savoury breakfast buffet, including fresh produce, hot drinks, pastries, breads, meats, cheeses and other treats.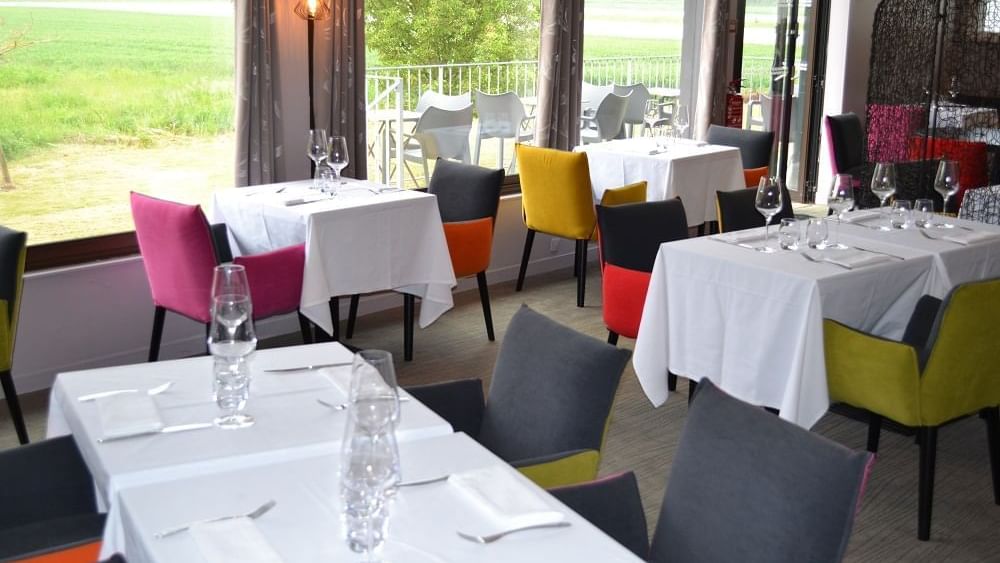 Take a seat at the table in this 3-star hotel's restaurant and savour the specialities of our beautiful local area. Made from local ingredients, our chef's cuisine offers a memorable, creative and aesthetic experience like no other.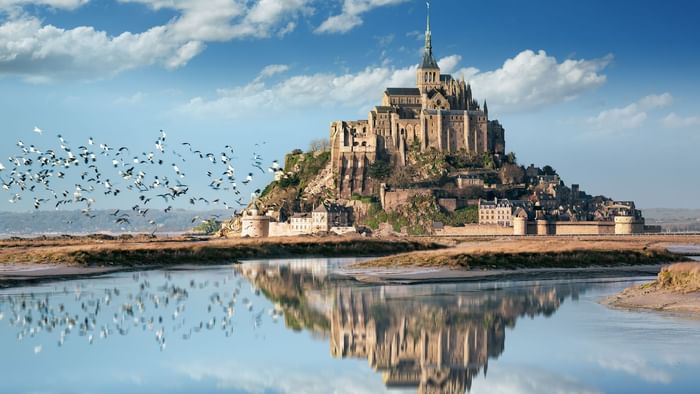 Tips from your hotelier
MONT SAINT-MICHEL
From its rocky island, Mont Saint-Michel Abbey is not called a wonder of the western world for nothing... Cross the huge bay for an unforgettable visit to this masterpiece of 13th century medieval architecture. Between panoramic views and historic remains, it's a great experience for young and old alike.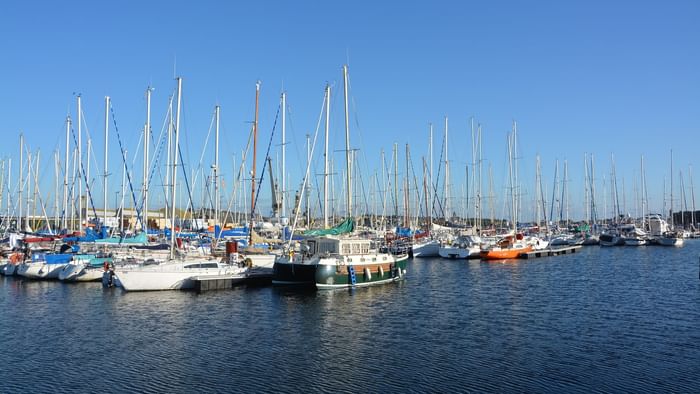 Tips from your hotelier
SAINT-MALO
Just 25 minutes from your hotel, the splendid corsair city of Saint-Malo is surrounded by defensive walls, a magnificent architectural sight to behold. This pleasant seaside town is steeped in history, which only adds to the charm of this truly unique location. Between ports, beaches, fishing spots and nautical attractions, Saint-Malo is also famed for its fantastic seafood cuisine. 
MEETING ROOM
Able to host up to 40 people, the meeting room in this 3-star hotel is available to companies organising their meetings, conferences, training days, courses and brainstorming sessions. You'll find all the equipment you could possibly need here, including video projector, computers, paper board, screens... Various extras are available in the local area to give your event that extra something special, including microlight experiences to see Mont Saint Michel from above, mountain bike riding, golf lessons and much more.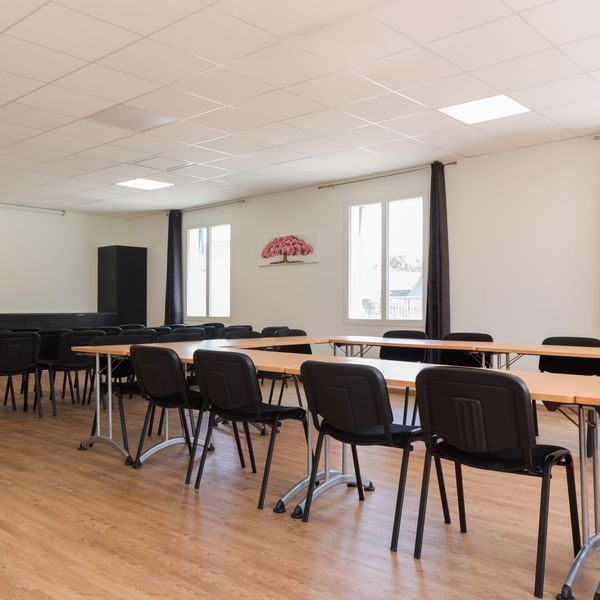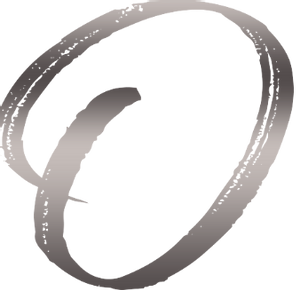 Meet our hoteliers
Your hotel to stay when visiting Le Mont Saint Michel
"Supported by a passionate team, I'm here to make sure you have a memorable stay in this quite little spot near Mont Saint-Michel" .
Explore our hotels nearby
The Originals Boutique, Hotel Les Quatre Salines, Mont Saint-Michel South