The Originals City
Limoges Sud-Feytiat, Feytiat
Limoges Sud-Feytiat
The Originals City
"What we like about our job is working with our teams and guests, and critically appraising our service every day." For Laurent and Nicolas, directors of The Originals City Limoges Sud-Feytiat, the hotel industry is a passion. "A passion for hospitality and the trade, from breakfast to bed!" In a great location (near the A20), in a 2000 m2 verdant setting, his three-star establishment offers simple, comprehensive and quality services. Forty-five recently renovated rooms, a friendly restaurant with authentic local flavours and two seminar rooms, all just a few minutes from Limoges city centre. "We like to give a good welcome and for guests to feel happy here because the human touch is quality product!"
Meet the team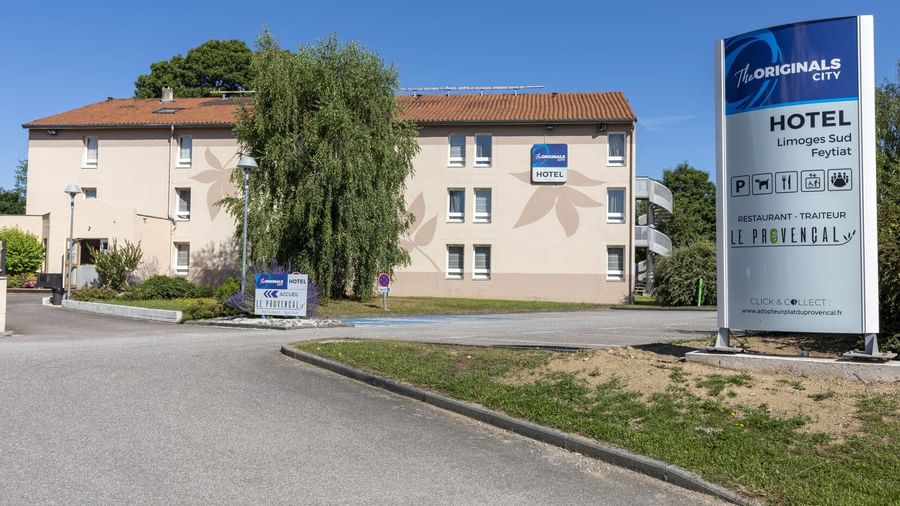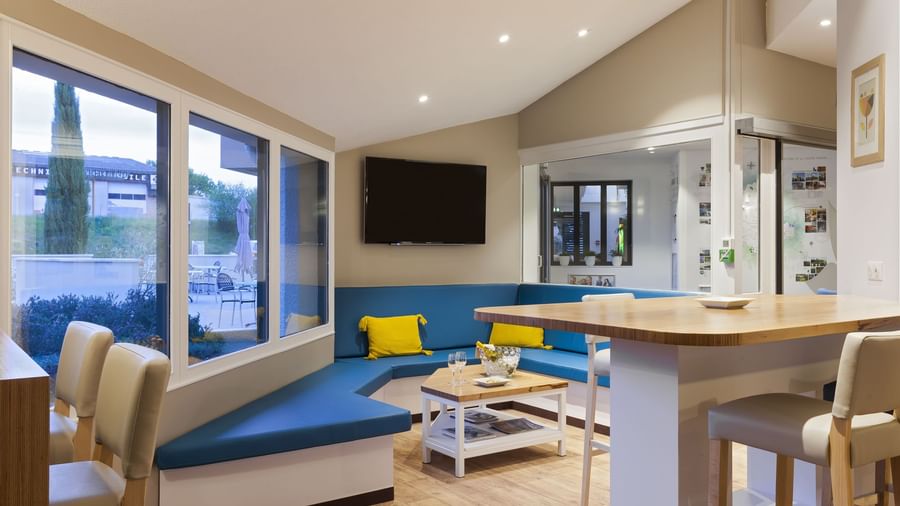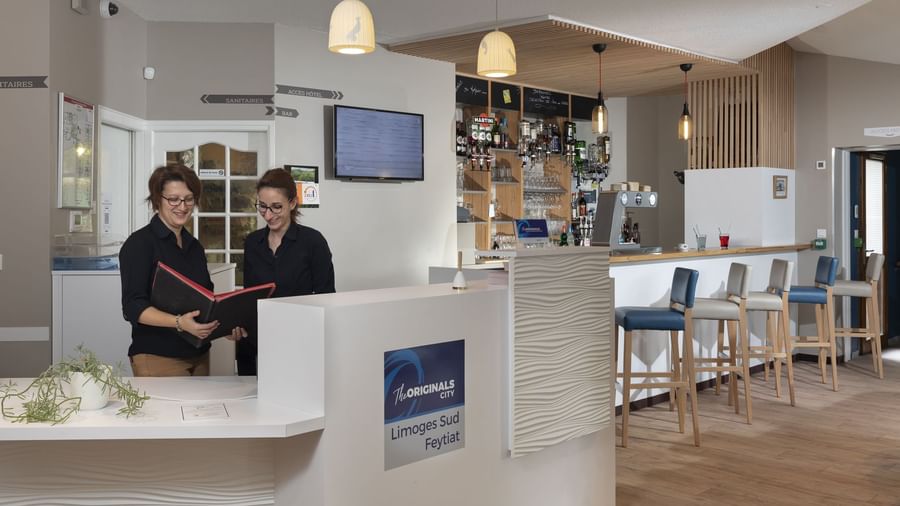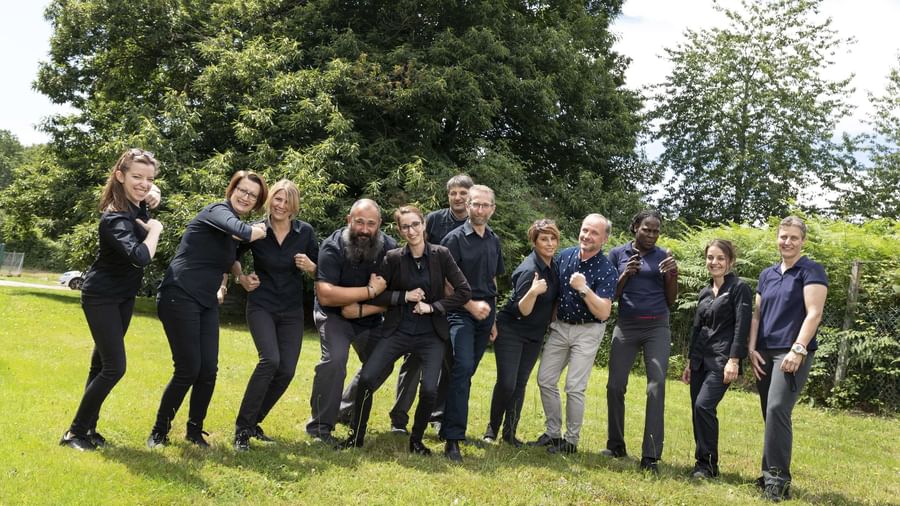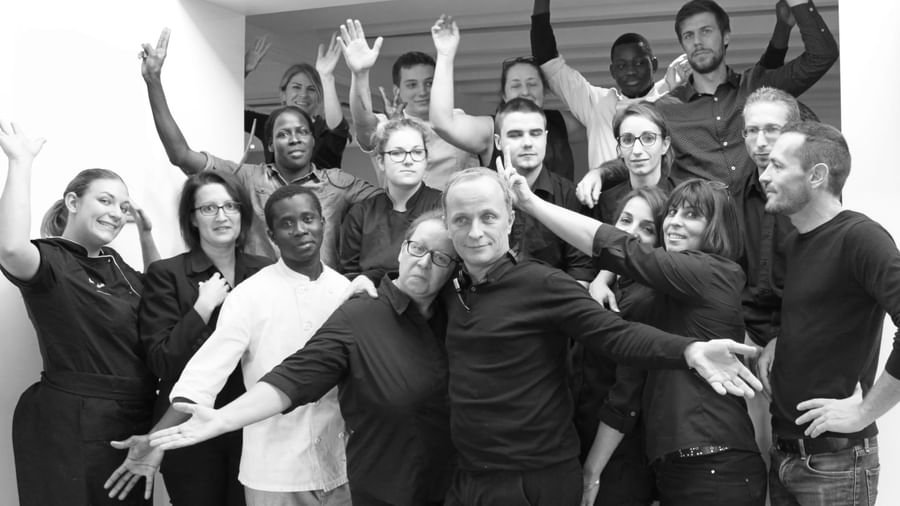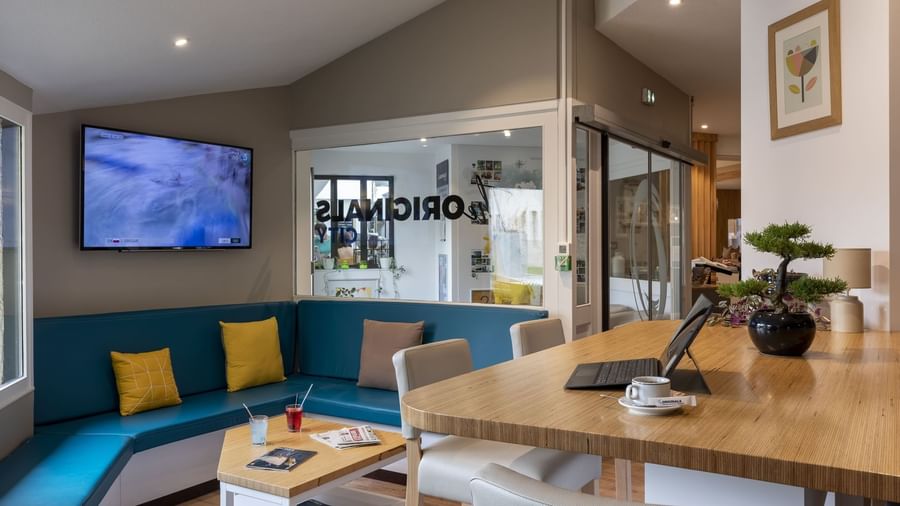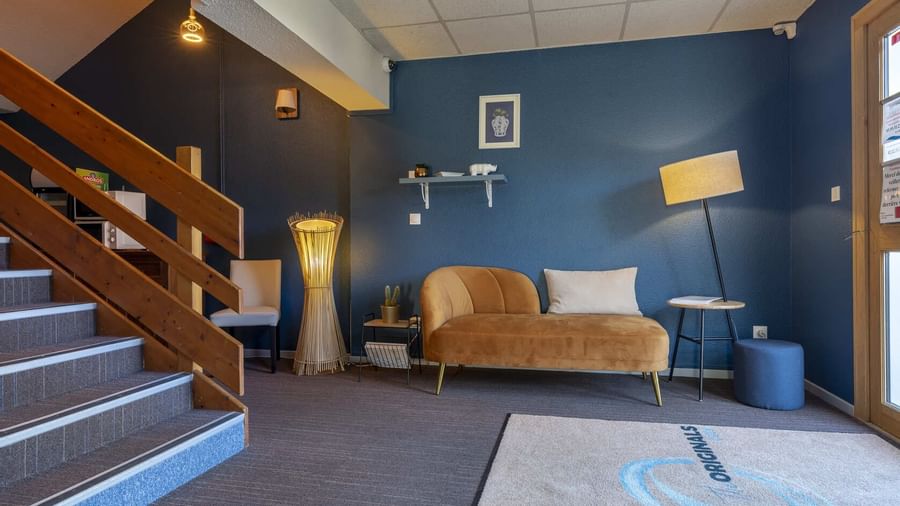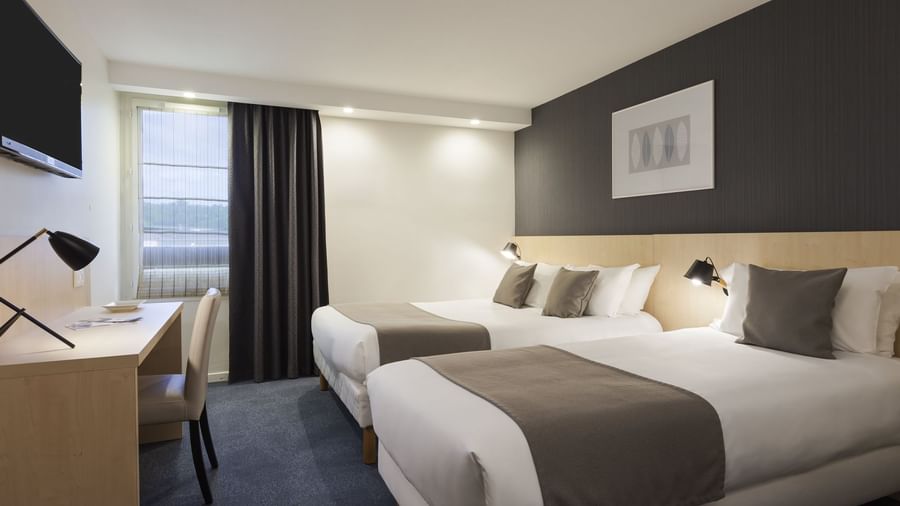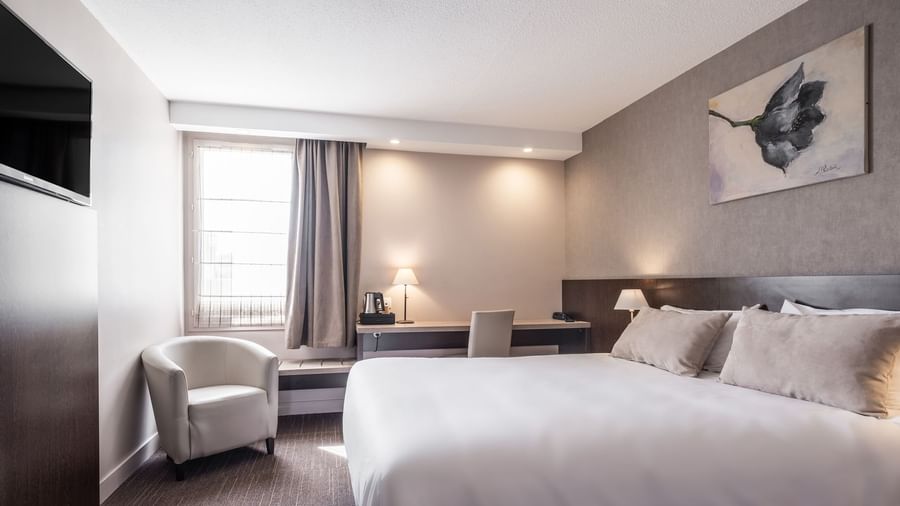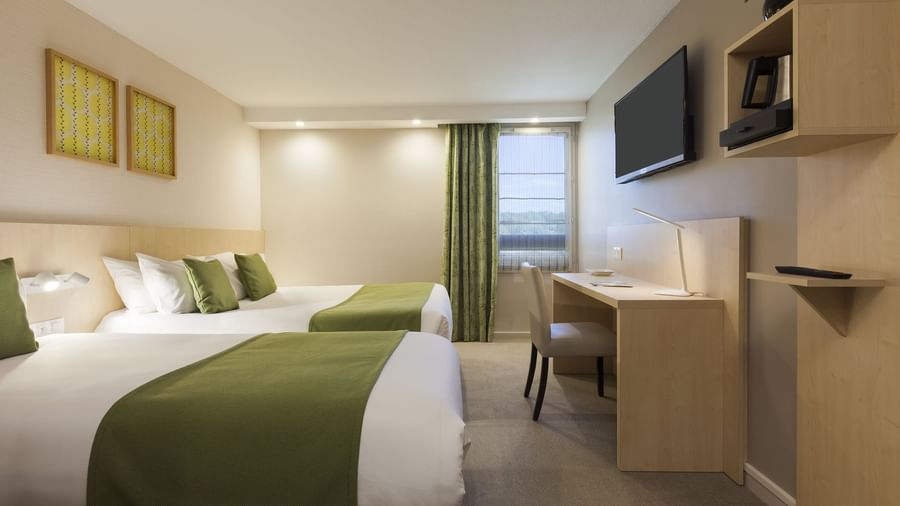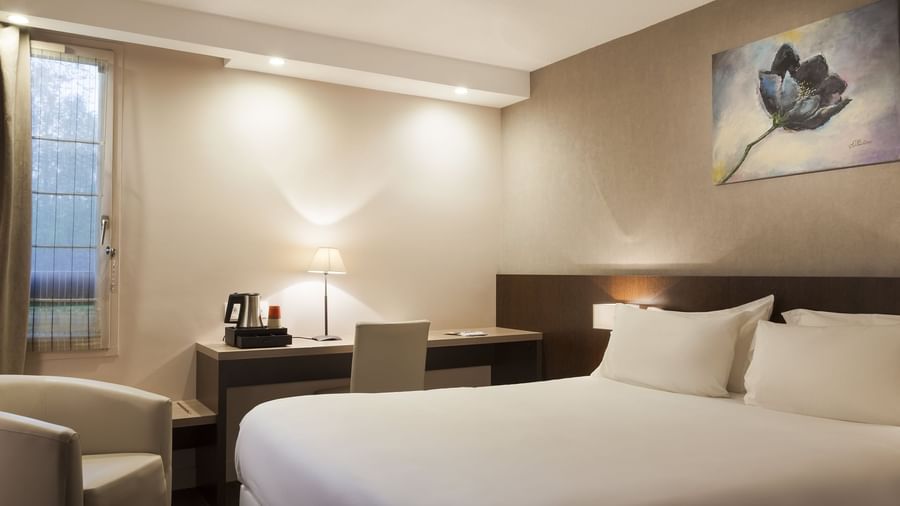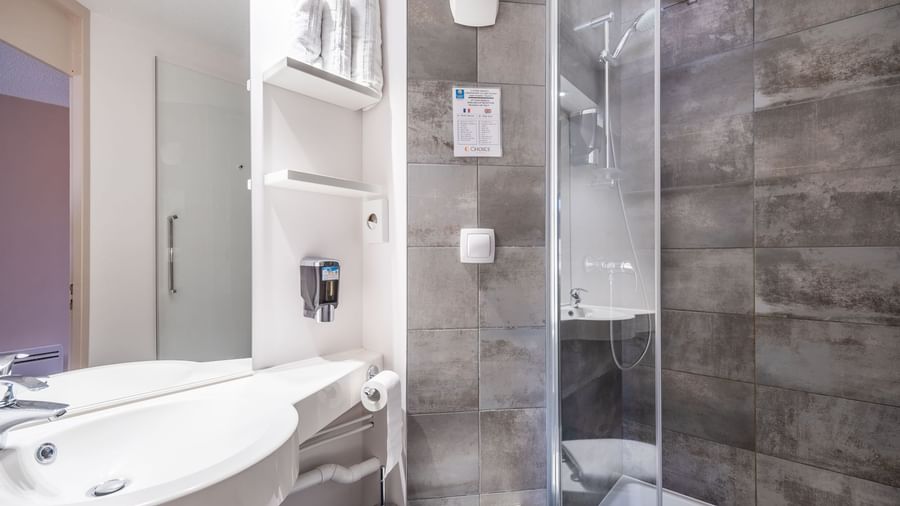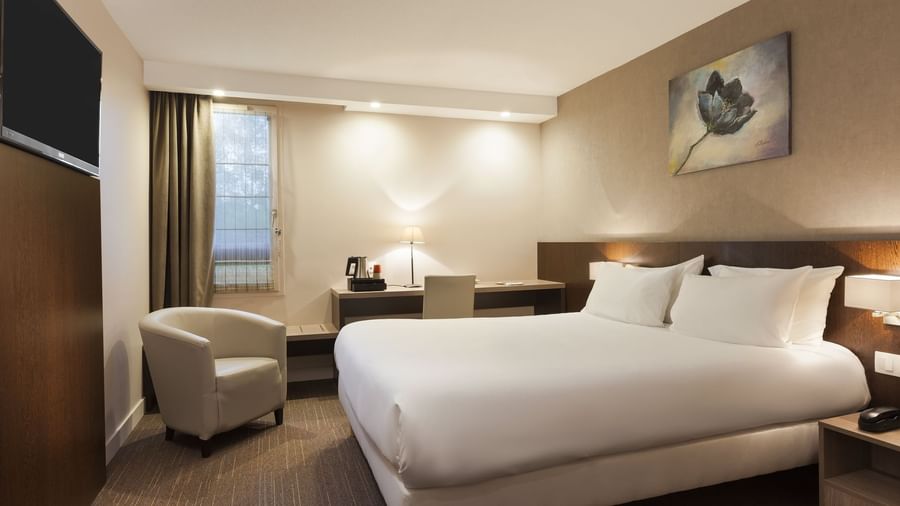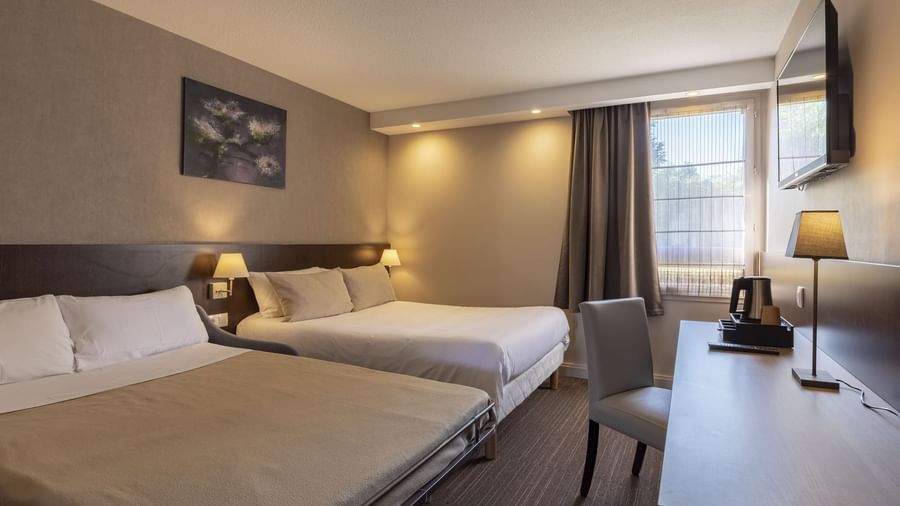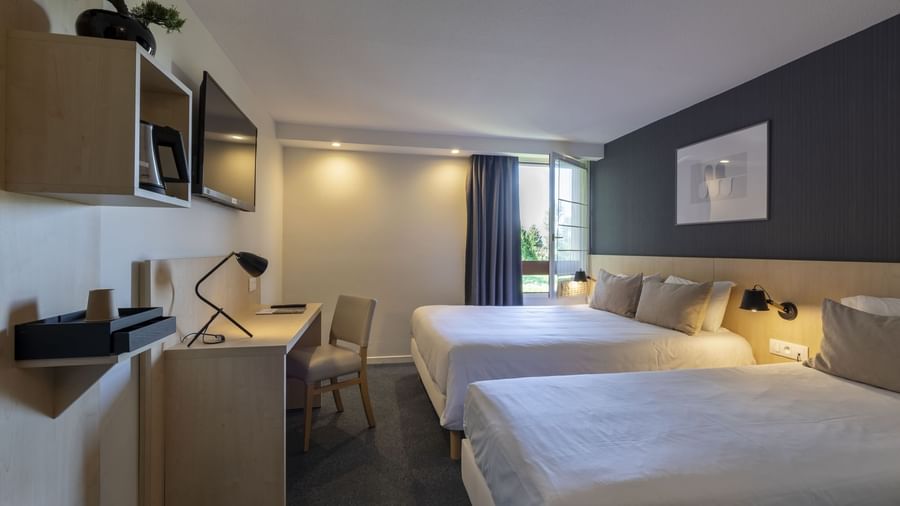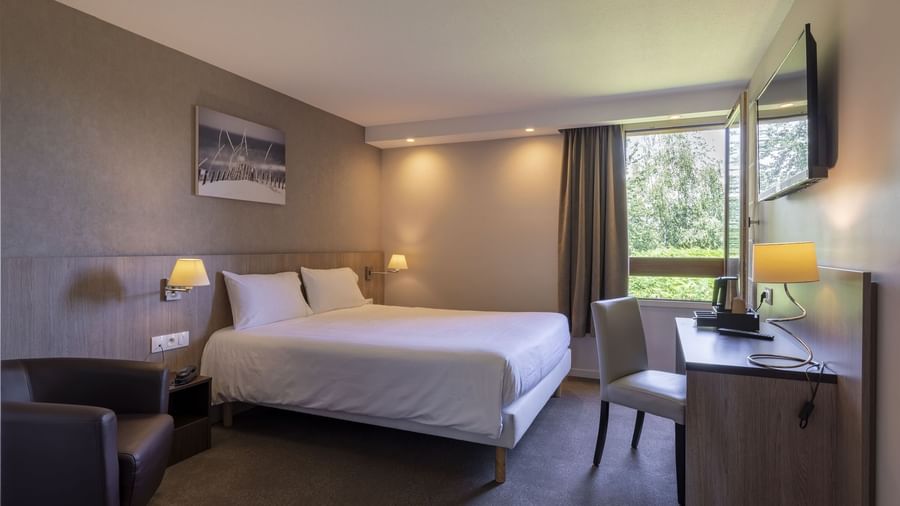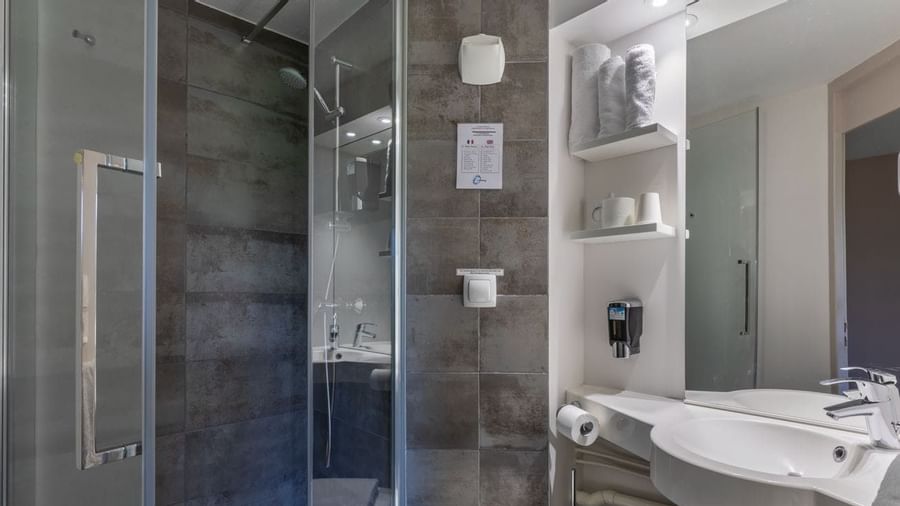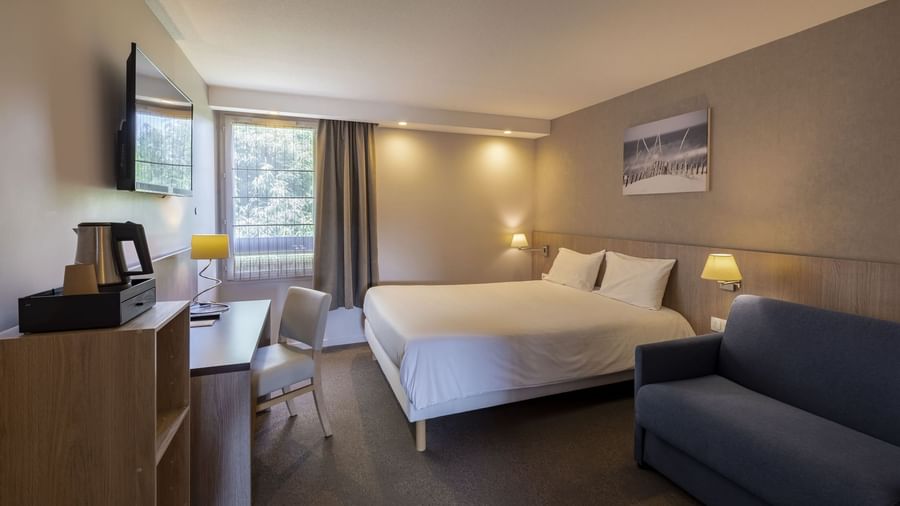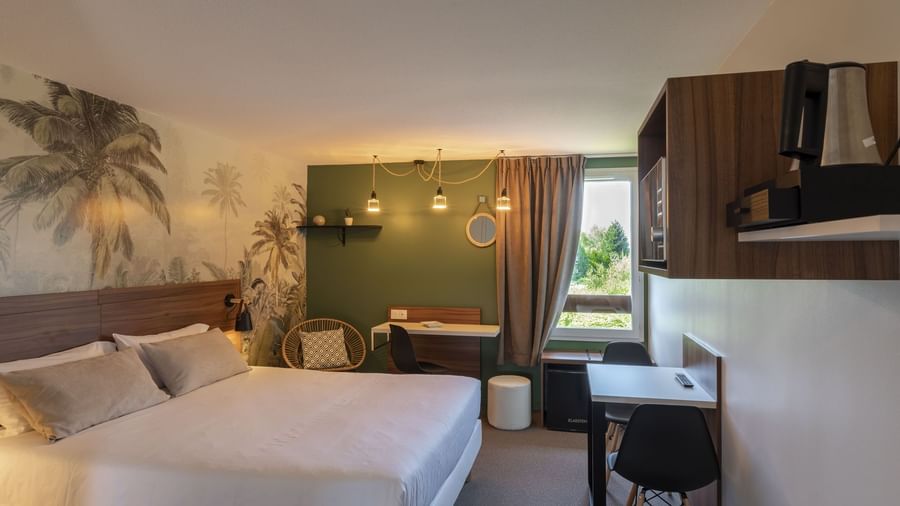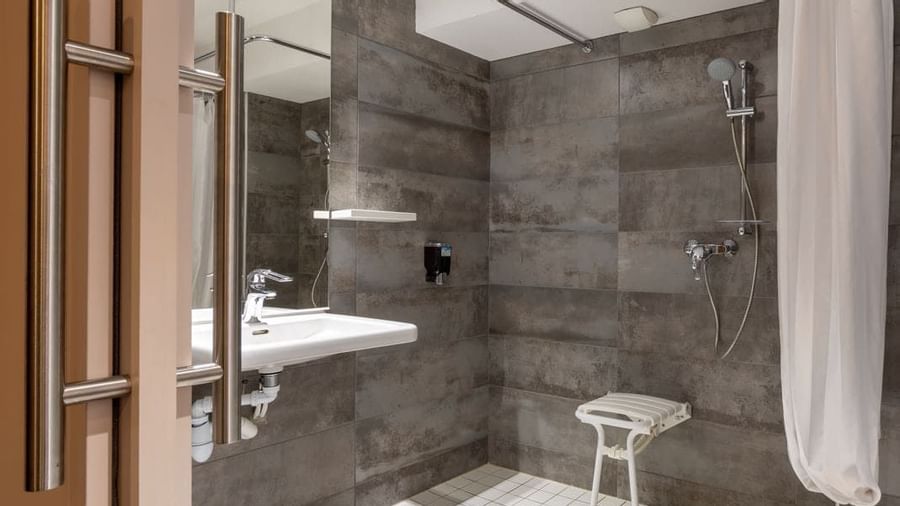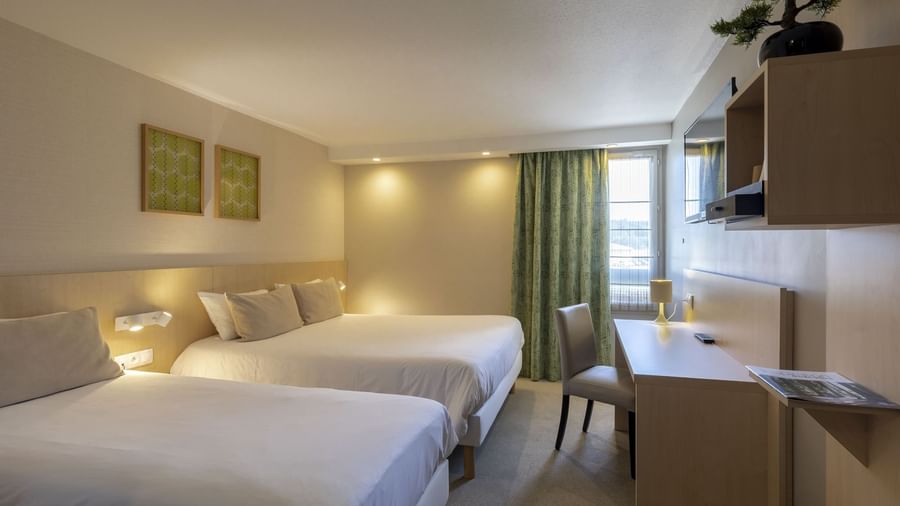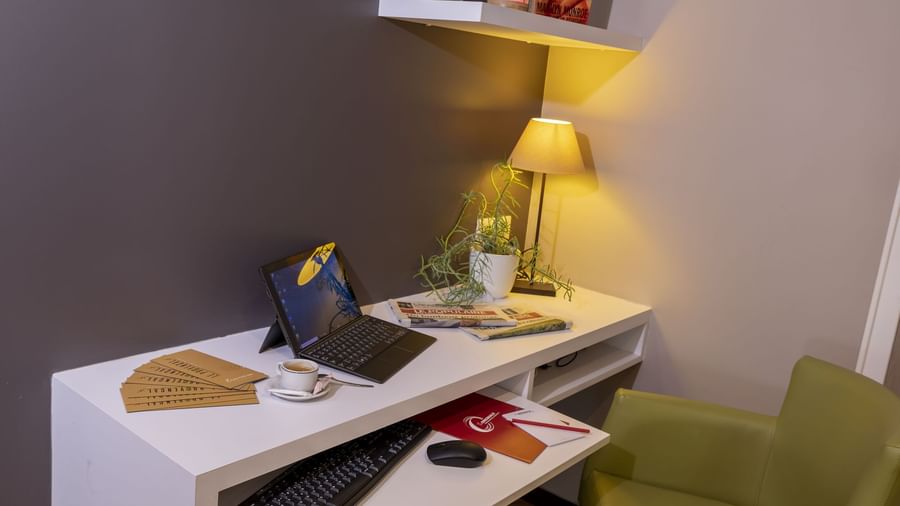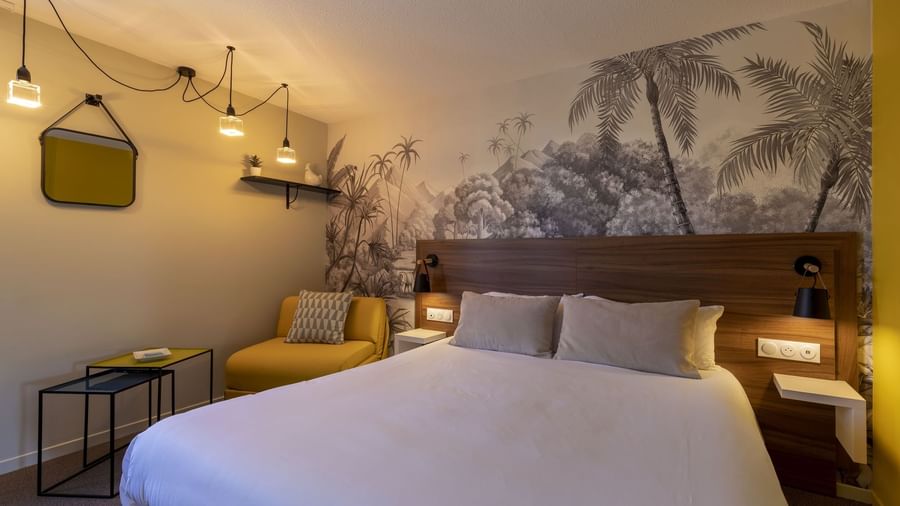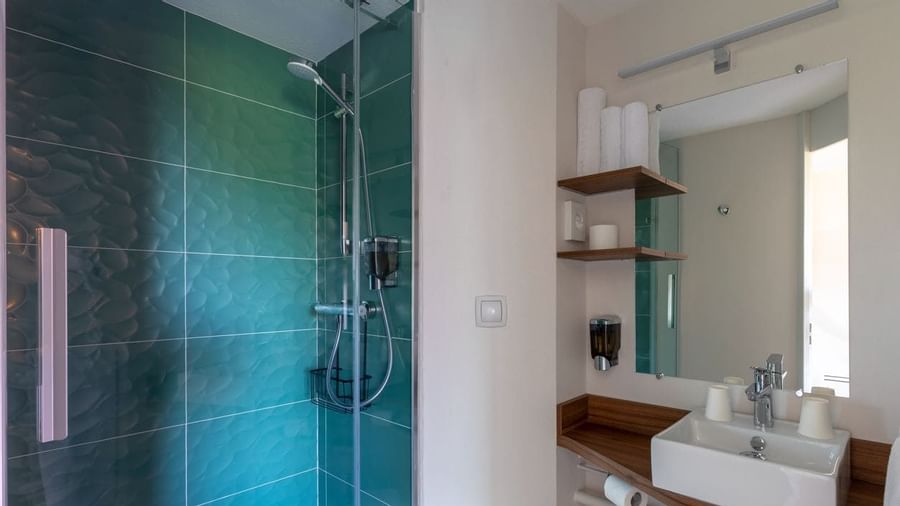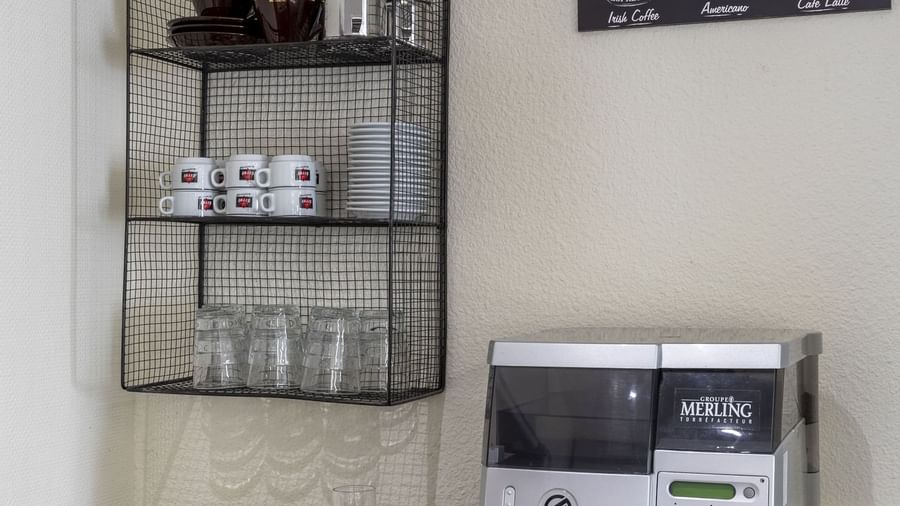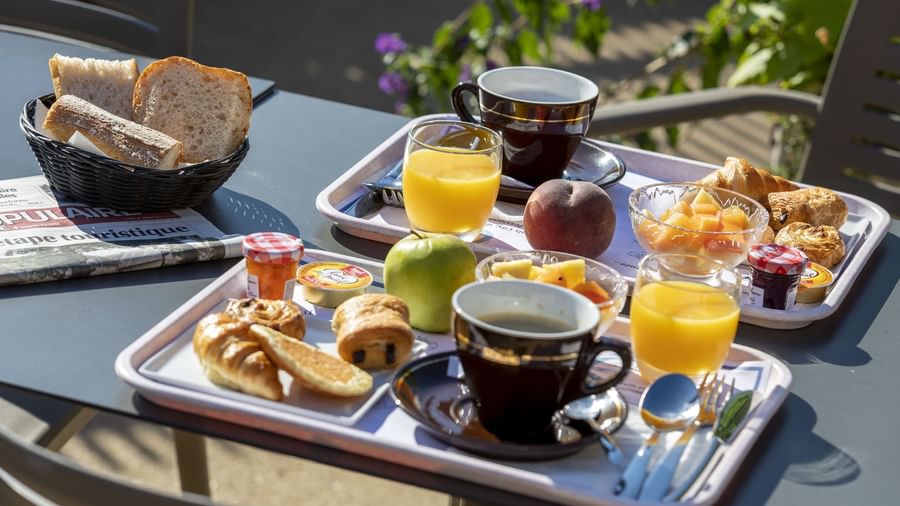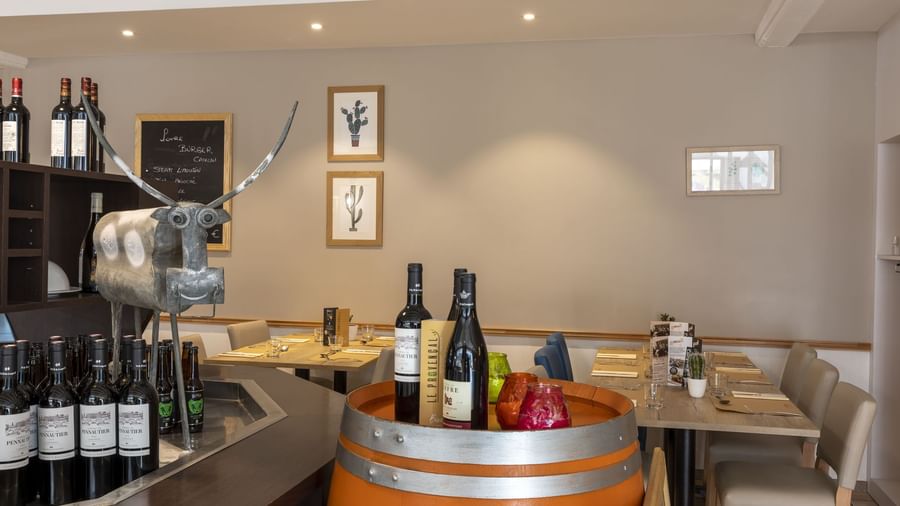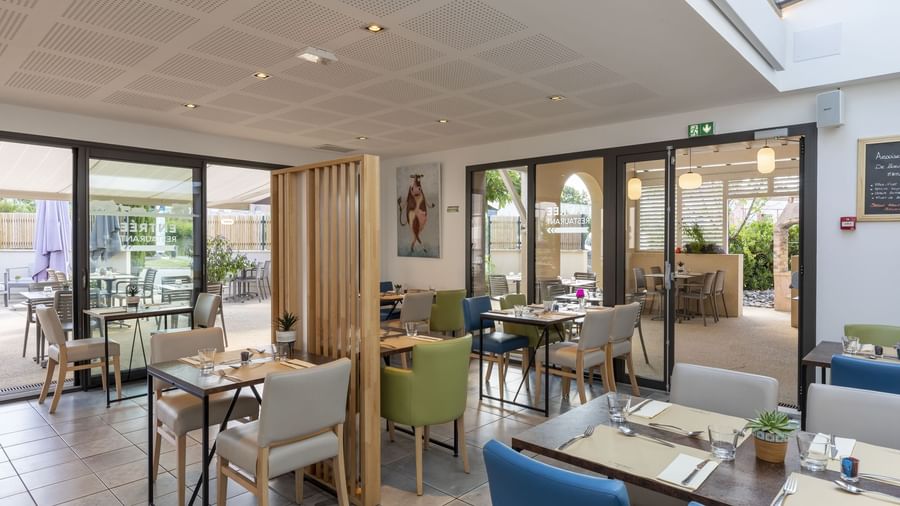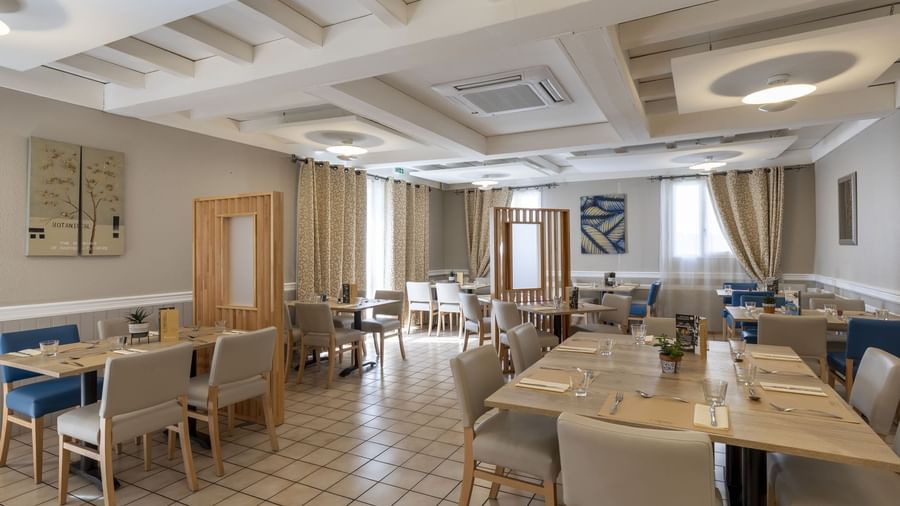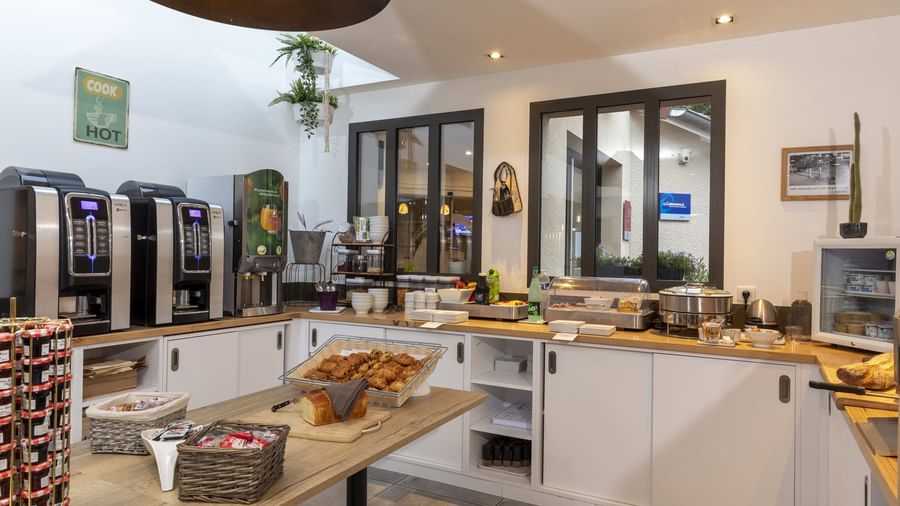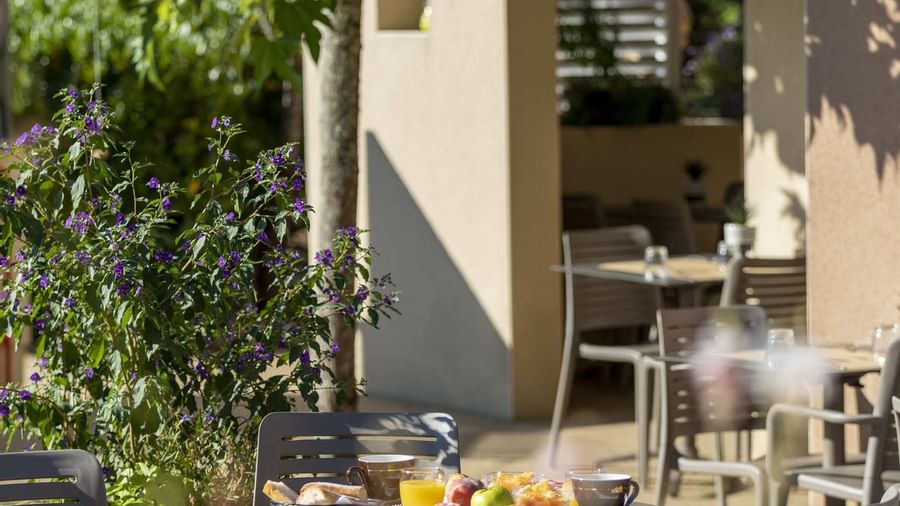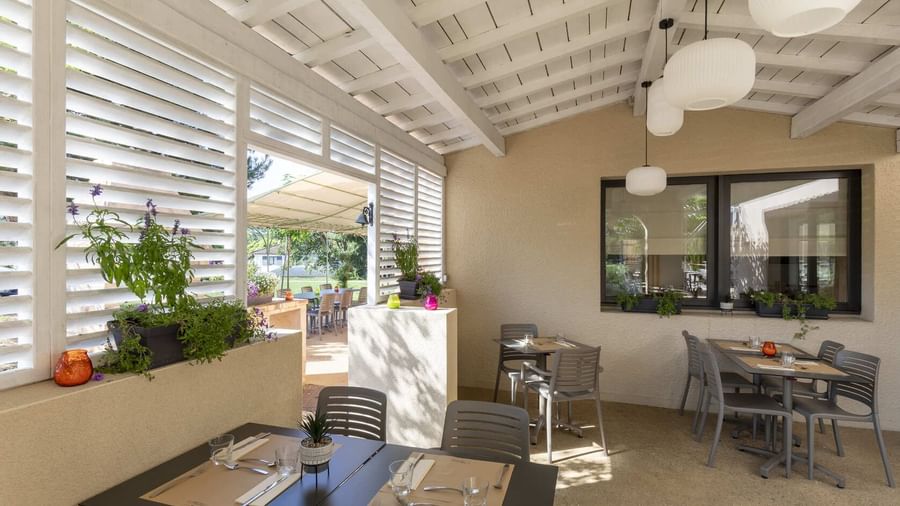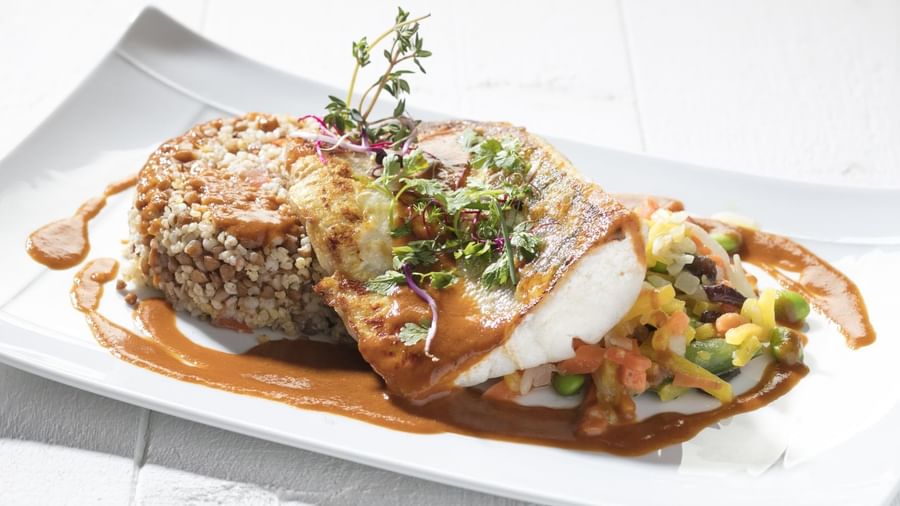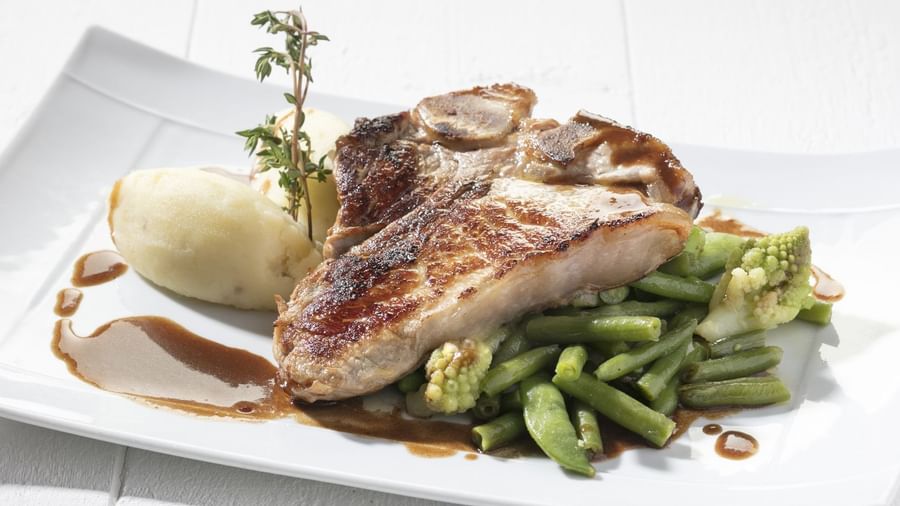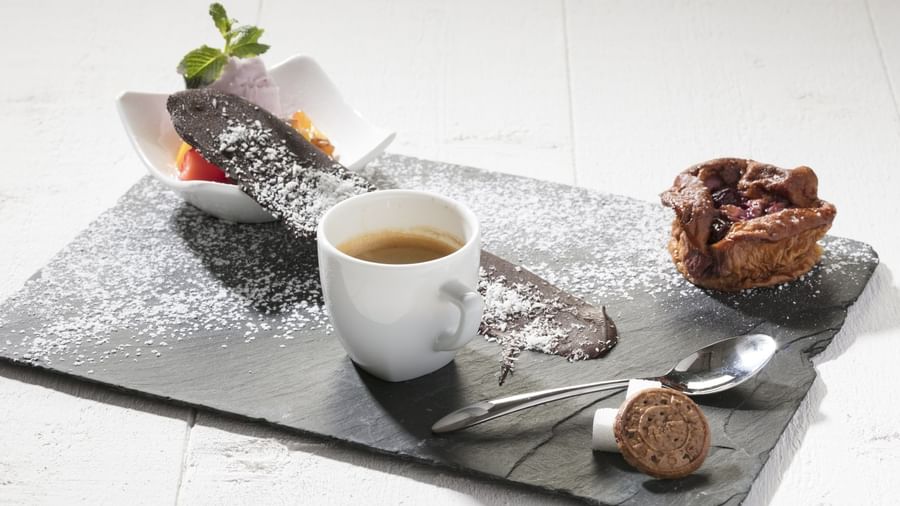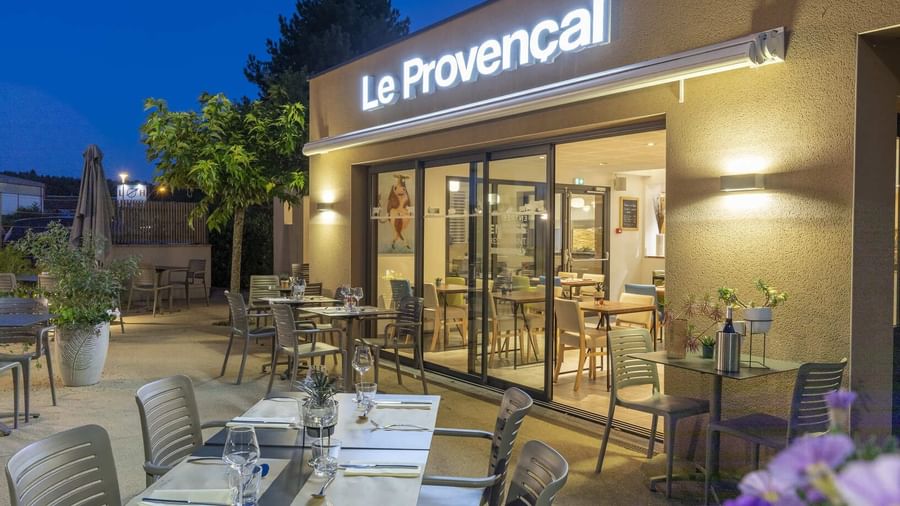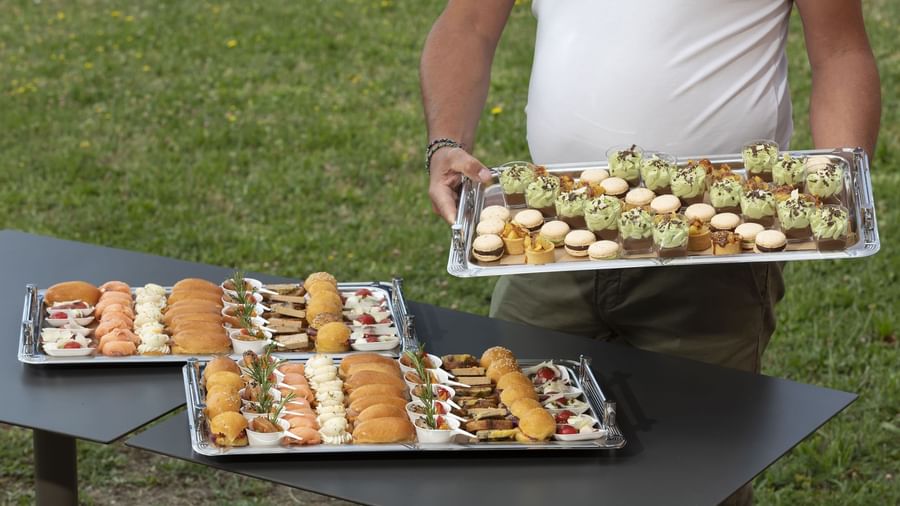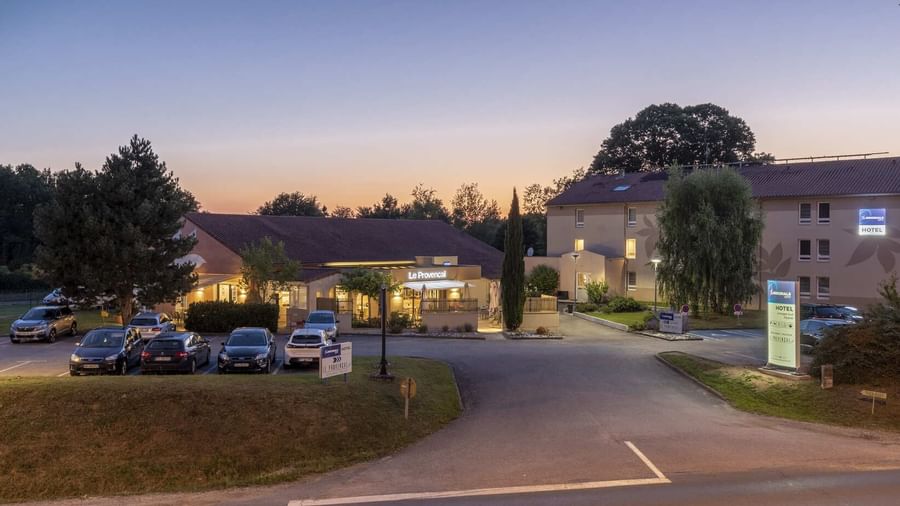 WiFi

Bycicle premises

Free hotel car park

Pets admitted

Restaurant

Golf course nearby

Garden or park
Rooms
The Originals City, Limoges Sud-Feytiat
Whether double, triple, for families or mobility-impaired guests, the 45 rooms at The Originals City Limoges Sud-Feytiat are all spacious (17 m2 on average). Understated and modern with neutral tones and sleek styling, the decors evoke a range of ambiances.  A reading corner and a welcome kit enhance the sense of warmth. Peaceful sleep and comfortable bedding create a warm and cosy feeling. 
Air-conditioned room
Rooms for disabled guests
Television
Hairdryer
Non smoking room
Family/communicating rooms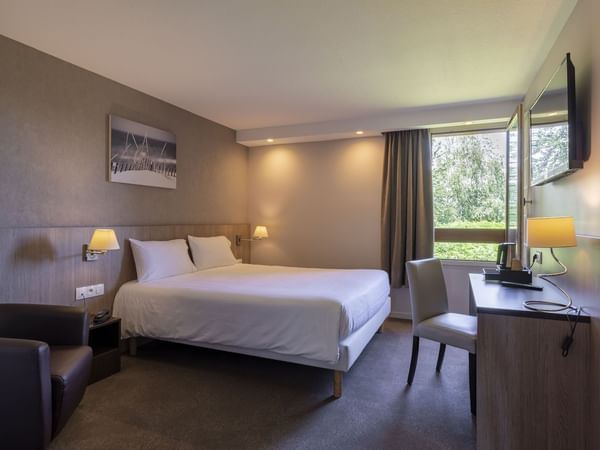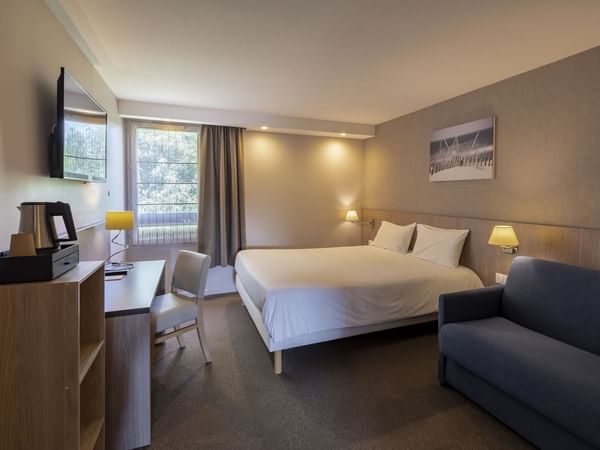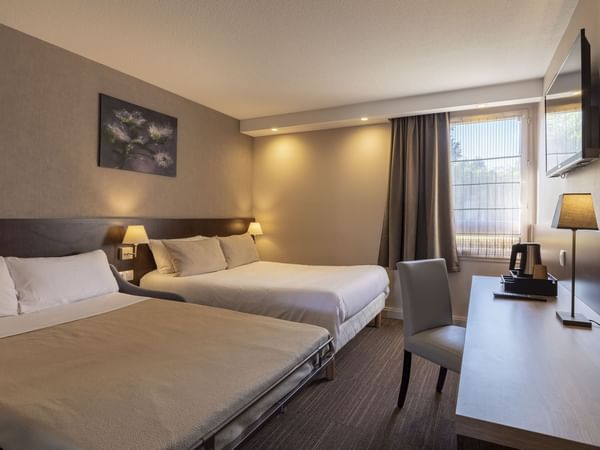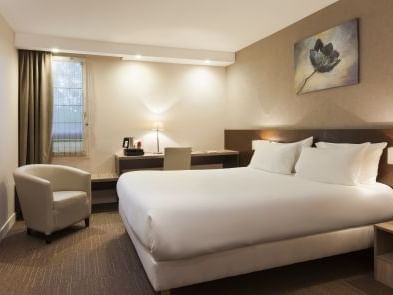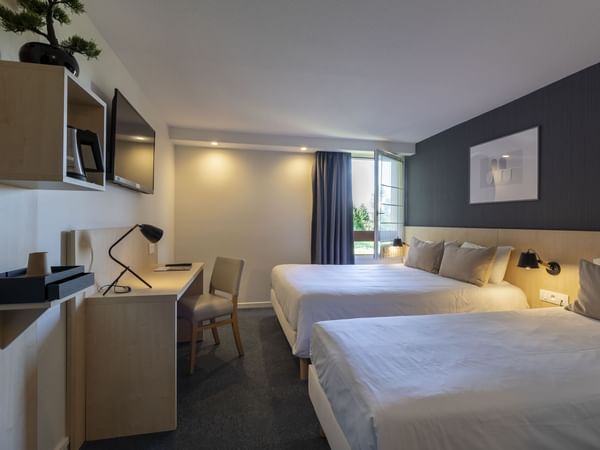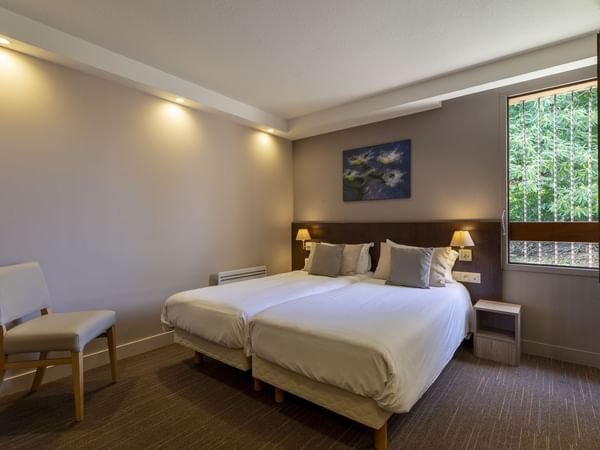 The Originals City, Limoges Sud-Feytiat
6 Avenue du Ponteix 87220 Feytiat, France
DON'T MISS THIS MONTH'S OFFERS!
Start planning your next getaway with our latest travel packages and exclusive hotel discounts.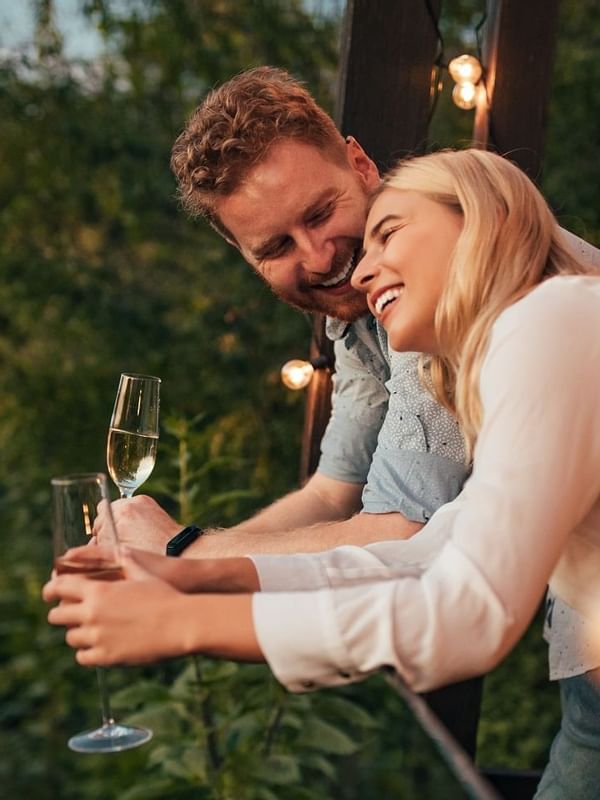 With the offer Short Break and more, you can benefit from a discount up to 30%.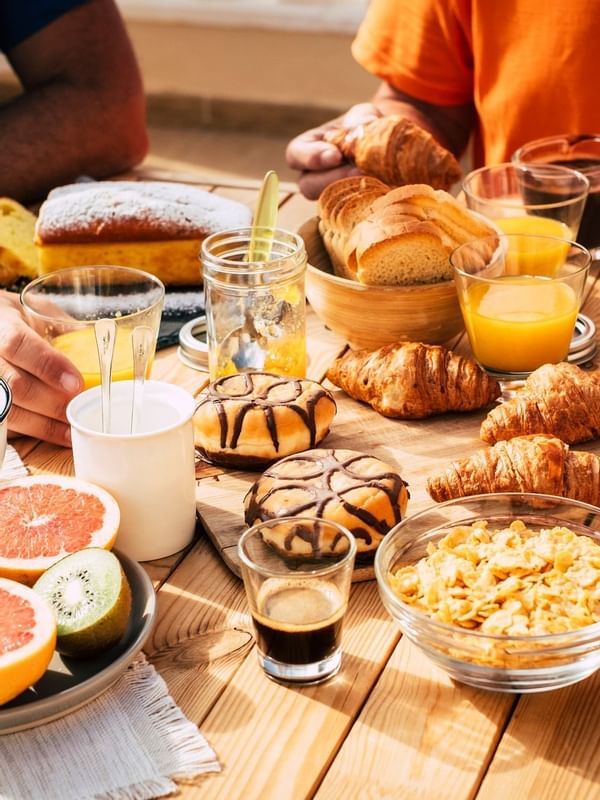 Breakfast is included in the price of the room.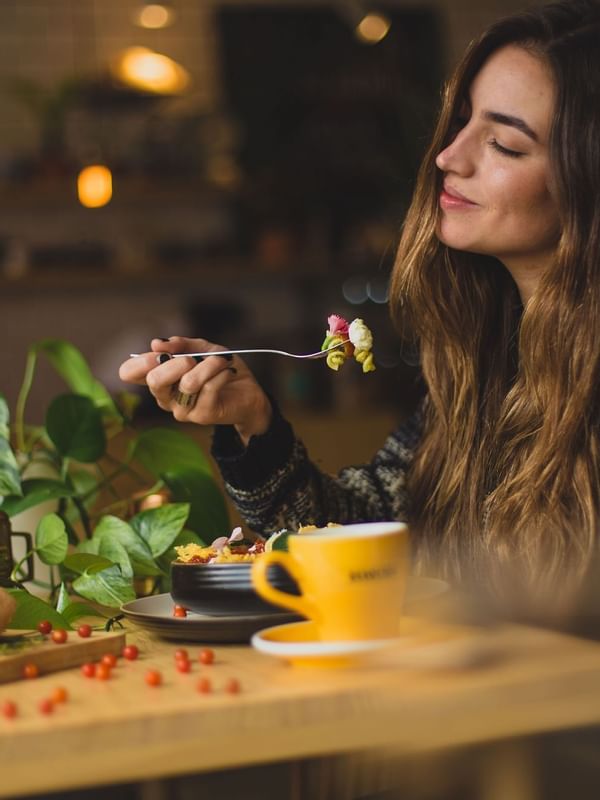 With the Half Board offer, breakfast and dinner are included in the price of the room.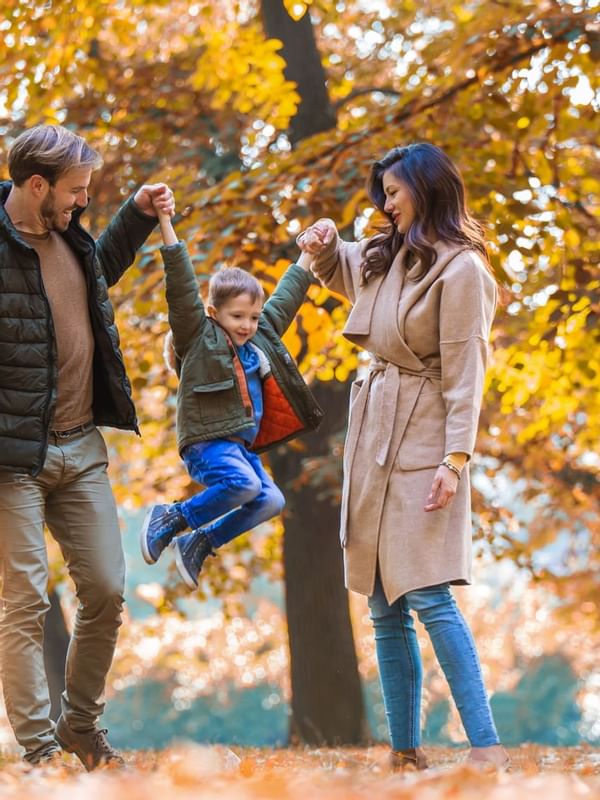 Go on holiday in complete freedom at a reasonable price.  And if you have any unforeseen circumstances, you can change or cancel at any time.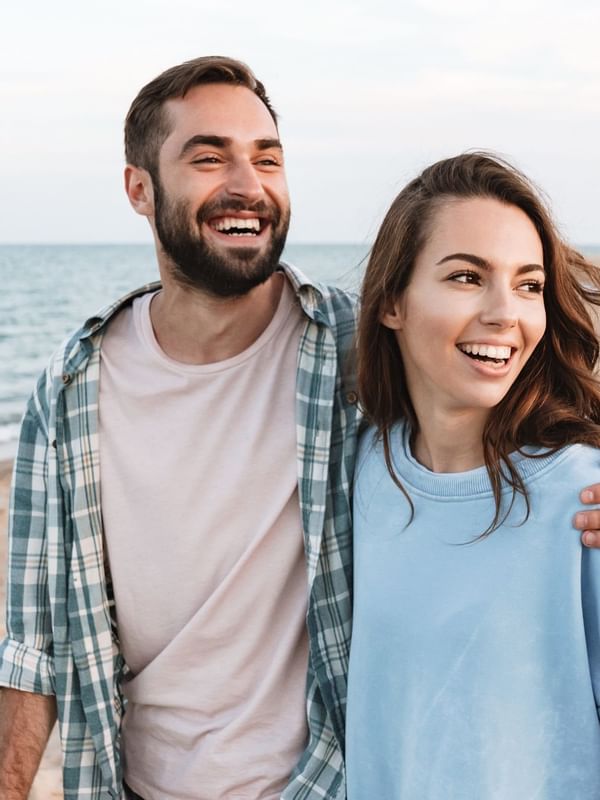 Book 30 days before your arrival and get a discount up to 25% on the price of your room to enjoy the best of local life.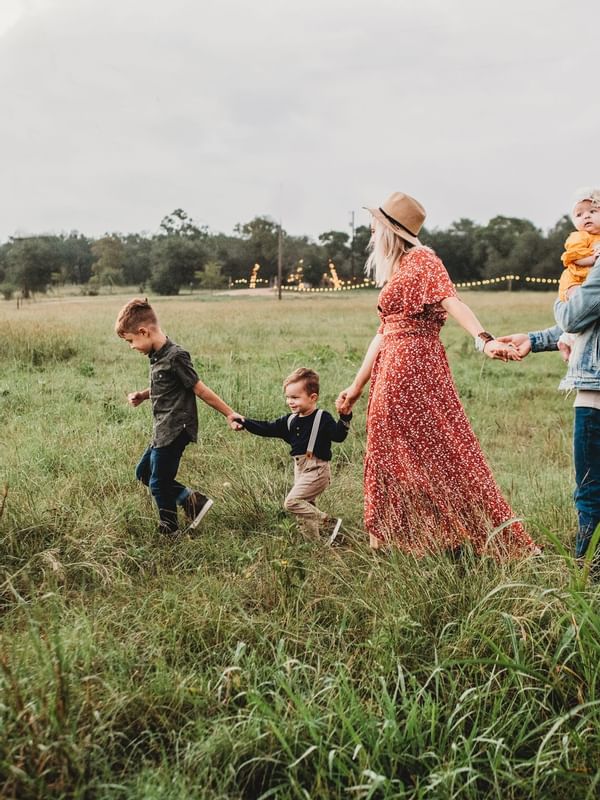 With the Family Offer, the price includes breakfast for adults. The child's breakfast is free of charge.
Dining
The Originals City, Limoges Sud-Feytiat
Enjoy a generous buffet breakfast in a bright, understated, fully renovated setting. With pancakes, croissants, cereals, yoghurt, honey (local!), milk (also local), hard-boiled eggs and fruit, the day begins with flavours aplenty in the dining room or out on the terrace. Traditional, home-made cuisine is served for lunch and dinner and guests can unwind in the friendly bar at The Originals City Limoges Sud-Feytiat.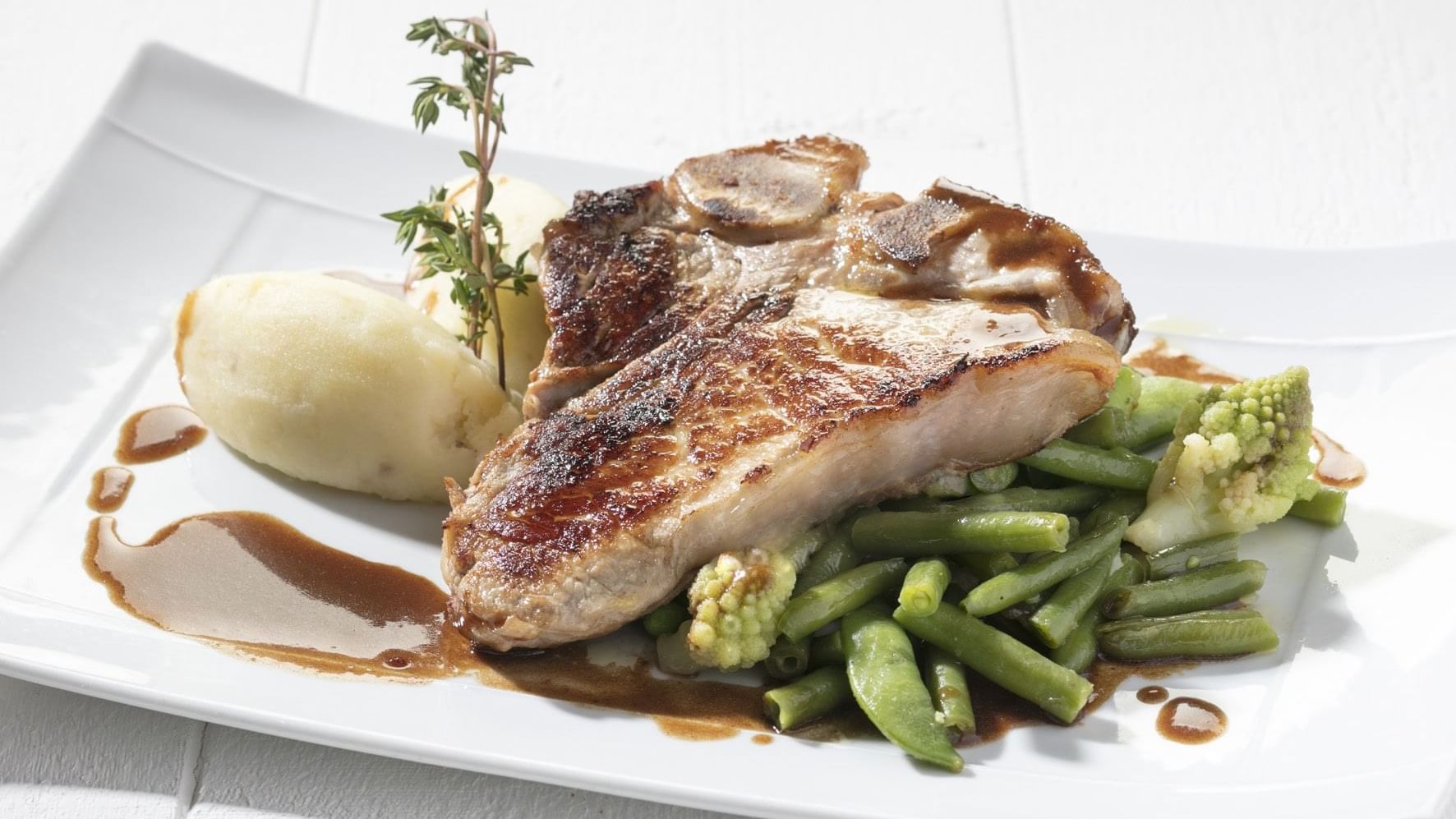 From generous buffets of starters and desserts to seasonal menus, everything is home-cooked. "There's nothing wrong with jingoism here – our chefs showcase fantastic regional produce with a focus on short supply chains," says Nicolas. "Beef is our speciality. We have an awesome burger!" Open for lunch and dinner.
Tips from your hotelier
THE BISHOP'S PALACE GARDENS
This five-hectare "garden" at the heart of the Cité district is home to six terraces overlooking Vienne. Explore a French garden, a botanical garden with medicinal and aromatic plants and an ecological area presenting Limousin's natural environments. An open-air walk offers unobstructed views over Saint-Etienne cathedral (built over six centuries!).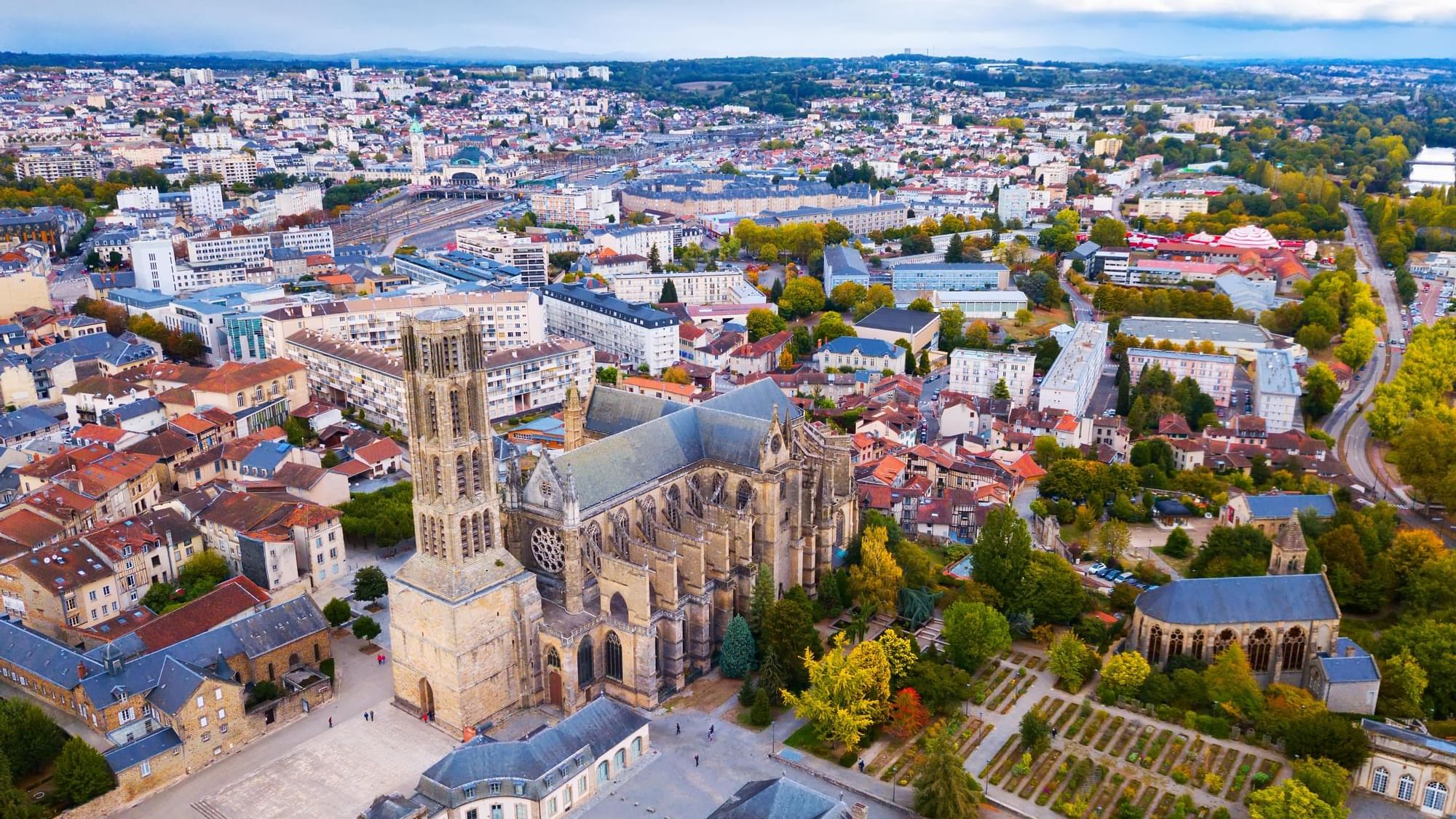 Tips from your hotelier
LA RUE DE LA BOUCHERIE
This unique and narrow road is lined with half-timbered houses and was once home to the butchers' guild with up to 50 shops! A rich and powerful world apart, it even built a private chapel dedicated to its patron saint: Saint-Aurélien. The guild has since left the road but the old signs remain. Every October, the district gets its appetite back during the Frairie des Petits Ventres® food festival.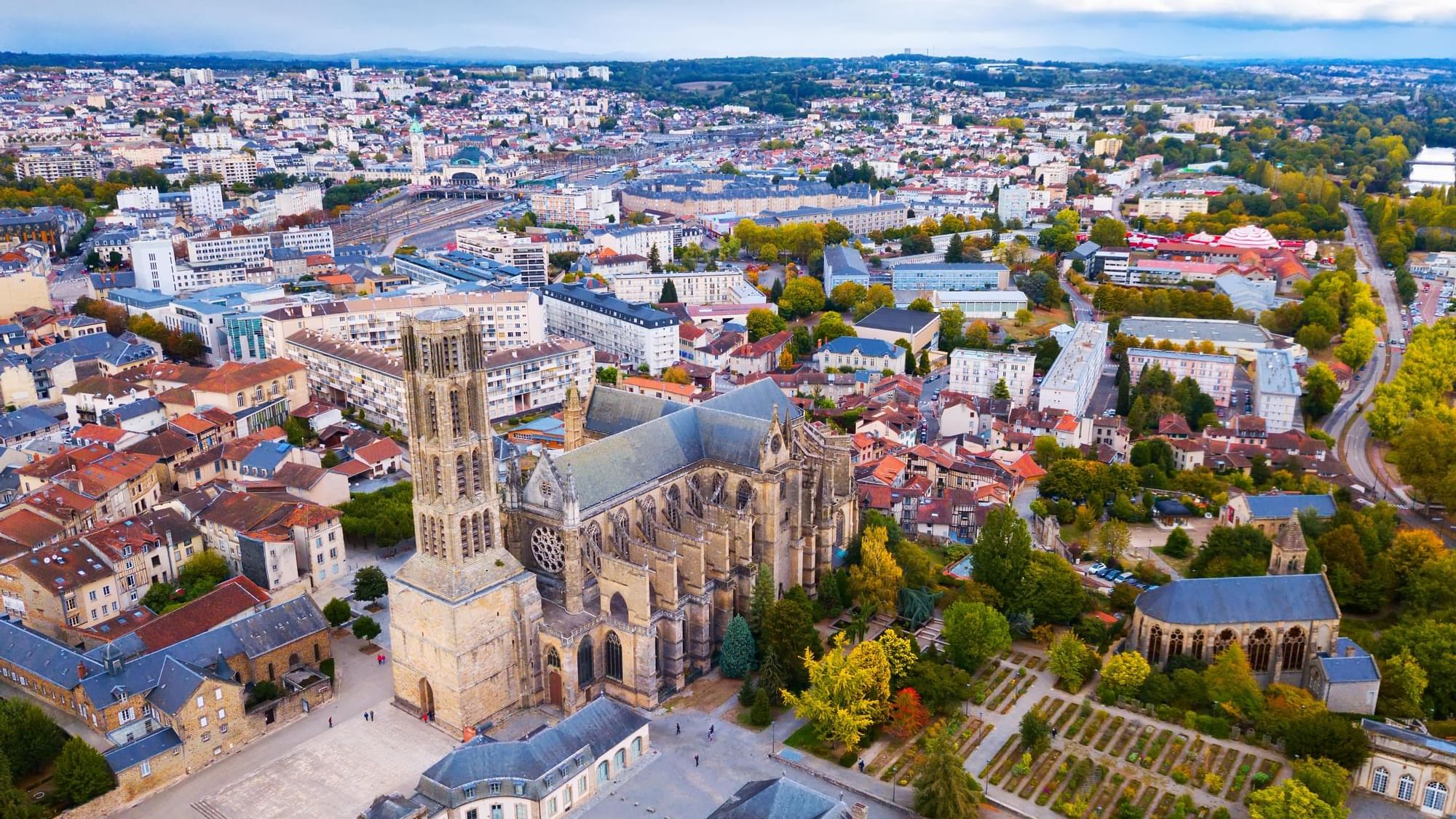 Tips from your hotelier
THE CAPITAL OF ART AND FIRE
World-renowned for the quality of its porcelain, Limoges also stands out with its excellence in the other "fire arts" (stained glass, ceramic, enamel). See for yourself by following the porcelain trail across a city route dotted with works, and visit the Four des Casseaux, one of the last intact ovens, the Royal Limoges factory and the Bernardaud and Havilland production plants.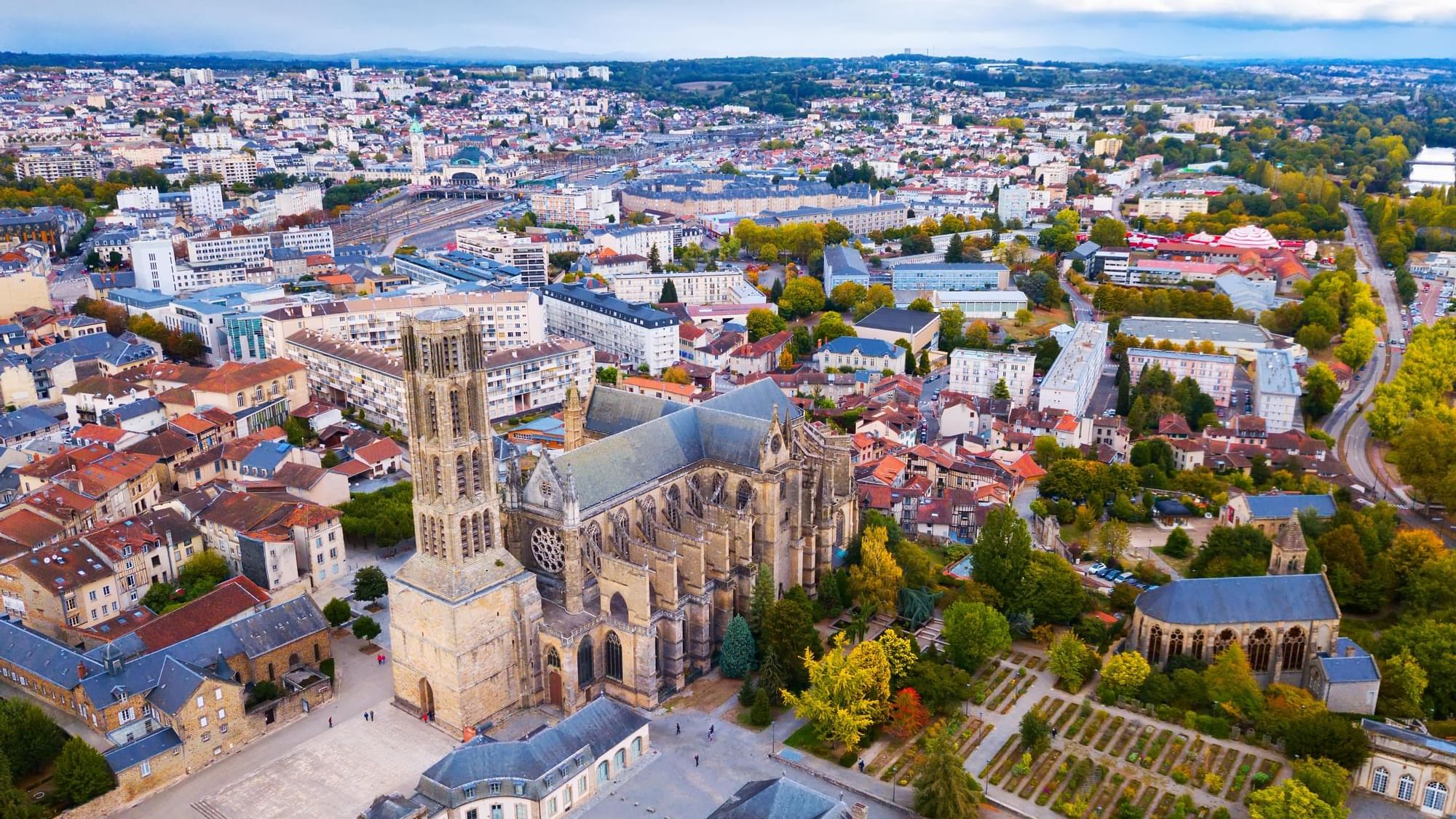 Tips from your hotelier
BENEDICTINS STATION
A symbol of prosperity and development in Limoges, Bénédictins Station is considered one of France's most beautiful stations. Built in the 1920s, its verdigris dome and 67 metre-tall clock tower rise over the tracks. On the concourse, the stucco decorations and glass walls and roof are reminiscent of Art Nouveau. The plant motifs evoke Limousin. On the main façade, two allegorical sculptures depict an enamel and porcelain figure.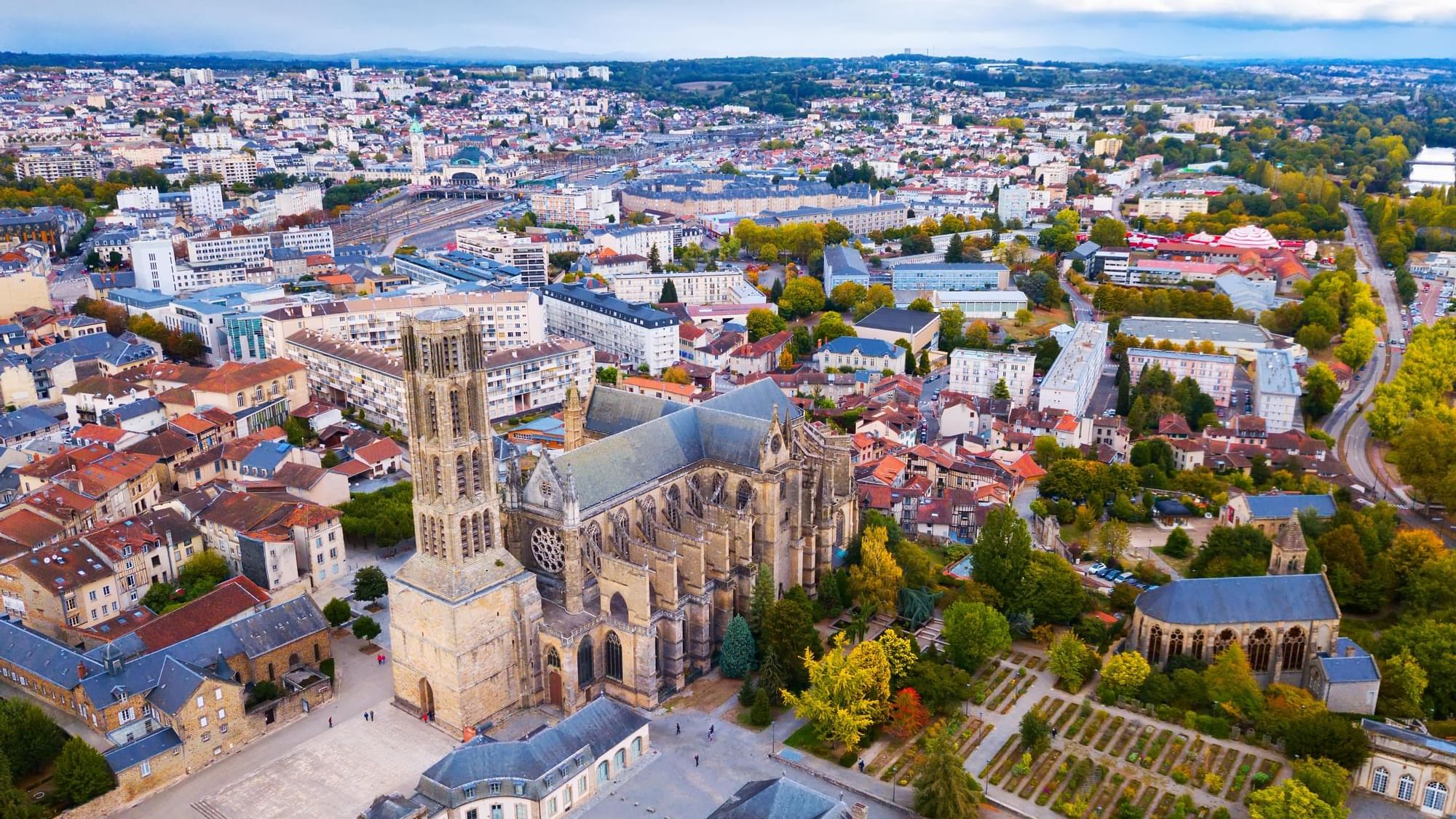 Tips from your hotelier
SECRET LIMOGES
Tucked beneath the hills of Limoges lies a secret world that has yet to be fully explored. The tunnels under the city are estimated to cover 40 to 80 km, comprising antique aqueducts, sewers and networks of caves, sometimes over multiple levels. Most were used to store goods, such as food, wine and grains. During the Second World War, the Nazis used these tunnels to conceal their activities while the people took refuge there during bombing raids.
ROOM 1
This 50 m2 room can hold up to 40 people depending on the chosen setup.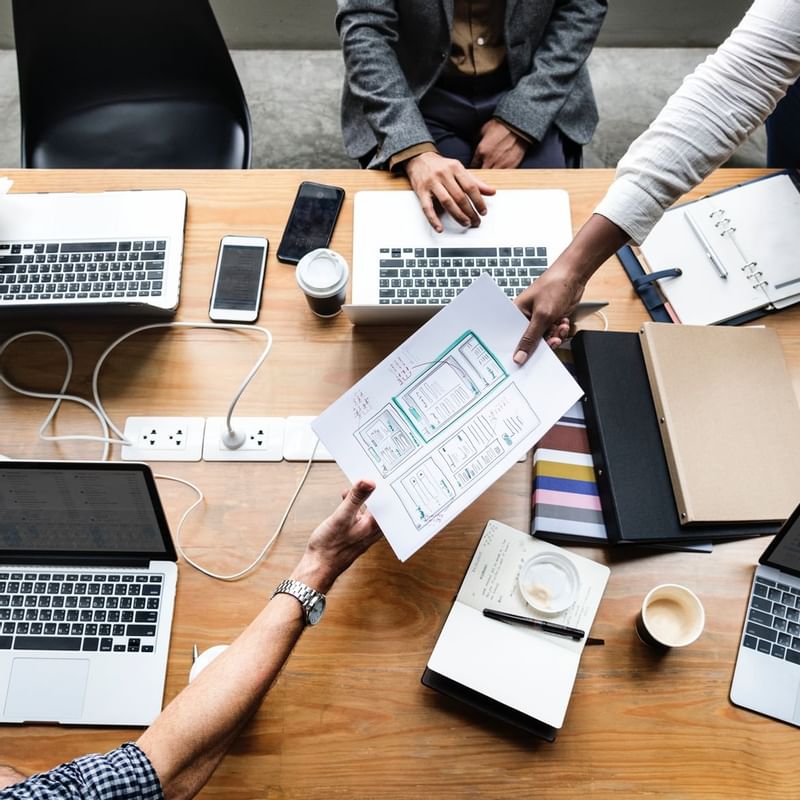 ROOM 2
This 50 m2 room can hold up to 40 people depending on the chosen setup.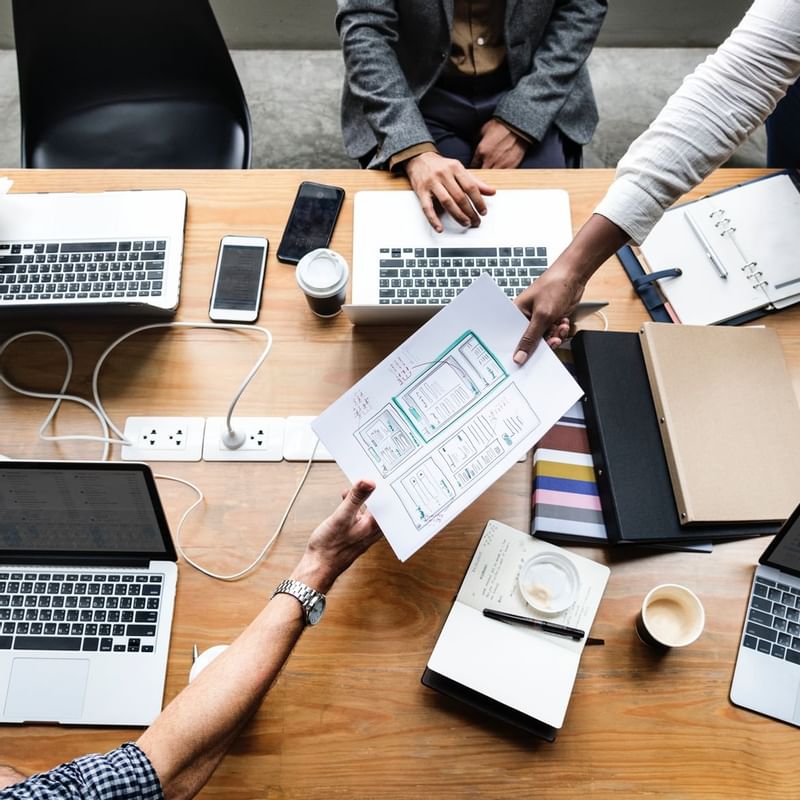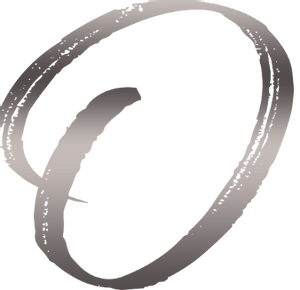 Meet our hoteliers
Welcome to Nicolas Marcheix´s hotel in Limoges Sud
"Offering a simple and comprehensive service where the little extras make all the difference." 
Explore our hotels nearby
The Originals City, Limoges Sud-Feytiat