Coworking offers in a friendly enviroment
Coworking offers in a friendly enviroment
The Originals Coworking offers you a new teleworking experience
If you travel for business or choose to work remotely, you need the best facilities. A great hotel gives you personal space for teleworking in comfort, plus all the amenities you need for coworking, meetings and presentations. What's more, if you choose a top location, you'll have some fantastic leisure opportunities. At The Originals Hotels, we have places that tick all the boxes. Unlock now our coworking offers designed just for you!
Coworking in France
Nowadays, many of us can work remotely and France is an ideal choice. It's well located in Europe and you can choose from scenic locations like Narbonne or Valence, as well as international destinations like Strasbourg, with quick connections to Germany and Switzerland.
France is also well-equipped for international workers. Many French hotels offer fantastic coworking spaces. Additionally, the comfortable climate and varied landscape offer opportunities to relax.
Choosing the best facilities
Teleworking's a great idea but, of course, you still need excellent connectivity and facilities. If you choose to work from your hotel room, you'll need to be assured of great room service and wi-fi. For meetings and coworking spaces, you want to be confident of a comfortable and friendly environment, as well as refreshments and meals as you need them.
It's not all work
You don't want to spend all your time behind a screen. In France, you can enjoy hiking in the Ardèche Mountains from your base in Valence or walk the dramatic Britanny coast in the north. Why not sample some wine tours in the Loire Valley?
Where to stay
We have hotels right across the country to tempt you. If you like the granite cliffs of Britanny, The Originals Boutique, Hotel de Perros will suit you. It has excellent facilities for coworking, with high-speed wi-fi throughout.
The Originals City, Hotel Valence East is just 5 minutes from the city and close to the Vercours Massif. Its coworking space offers 2 naturally lit seminar rooms and there are excellent catering facilities for your meetings.
The Originals Boutique, Hotel d'Alsace, Strasbourg South is superbly located for international travel. It has top-notch coworking facilities and seminar rooms with wi-fi throughout. If you need to relax, you can try their Turkish baths.

Travelling for work can now be an exciting prospect. We're sure you'll find both productivity and enjoyment on your trip to France.

3
HOTELS SELECTED FOR YOU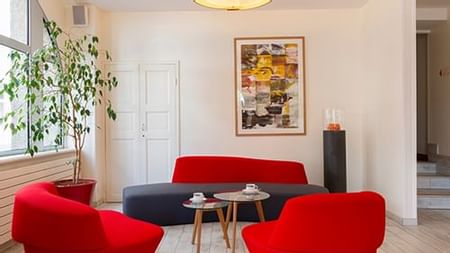 Perros-Guirec , France
The Originals Boutique,
Hotel de Perros

(Inter-Hotel)

2, boulevard Clemenceau, 22700 Perros-Guirec See on map
WiFi

Bycicle premises

Pets admitted

Co-working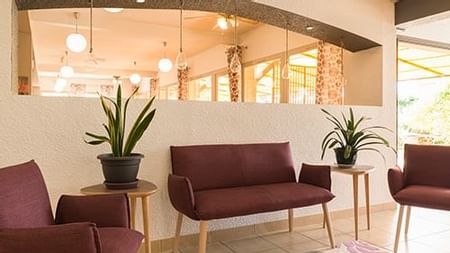 Valence , France
The Originals City,
Hotel Valence East

(Inter-Hotel)

Place Jean Rostand, 26000 Valence See on map
Restaurant

Seminar rooms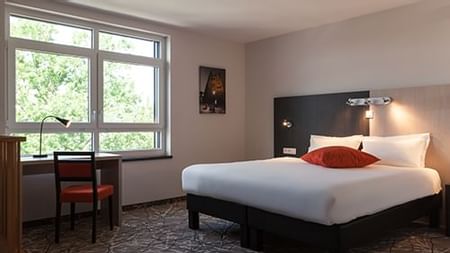 Illkirch-Graffenstaden , France
The Originals Boutique,
Hotel d'Alsace, Strasbourg South

(Qualys-Hotel)

187, route de Lyon, 67400 Illkirch-Graffenstaden See on map
WiFi

Fitness room

Bycicle premises

Fee-paying hotel car park
Subscribe to our newsletter to receive our latest offers
SUBSCRIBE