Discover the caves and history of the Ardèche
Discover the caves and history of the Ardèche
The Ardèche region is famous for its caves full of fascinating prehistoric art. These will surprise and delight visitors, inspiring kids and giving adults an unforgettable experience. Let The Originals Hotels show you where to stay in the Ardèche for a holiday unlike any other. Book now your getaway and get up to 30% discount on your accommodation with our Smooth Rate!

Chauvet Cave
Chauvet Cave contains some of the most important prehistoric art ever discovered. These drawings date back around 35,000 years and offer an intriguing glimpse into the way our ancient ancestors lived.
Remarkably, Chauvet Cave was only discovered in 1994. Hidden by a landslide, it was left undisturbed for thousands of years. It has been carefully sealed, and only a few scientists are allowed inside each year. However, a perfect replica nearby means that anyone can get a taste of the Chauvet Cave.
The Caverne du Pont-d'Arc facsimile
This lifesize replica of Chauvet Cave is designed to look exactly like the real thing. Inside, you'll be able to see perfect facsimiles of the famous artwork. These include images of prehistoric animals: Rhinos, lions, antelopes, and more. There are 27 panels of art in total.
As well as the replica cavern, be sure to visit the Aurignacian Gallery to learn about the history of the area. This interactive exhibit is great for the kids, with touch screens, lifesize replicas of cavemen and animals, and more.
Wondering where to stay near Caverne du Pont-d'Arc? Try Hostellerie Le Beffroi, The Originals Relais. The town of Vaison-la-Romaine is a 90-minute drive away and offers a great restaurant and relaxing swimming pool.
Aven d'Orgnac
This enchanting cave is open for visits. You can use an audio guide to explore its prehistoric origins - or, if you're up for an adventure, book a caving trip and try some spelunking! There are kid-friendly sessions available if you're with the family.
Hôtel Valence Est, The Originals Access makes a great base for exploring the nearby area. It's conveniently located at the edge of Valence, making it easy to travel around.
Visiting Grotte de la Madeleine
Serious cave fans will love the Grotte de la Madeleine. There are activities for all the family, but sports enthusiasts will love the underground expeditions and zipline tracks to get their adrenaline pumping!
Stay at Hotel Costières, The Originals City in Nîmes. It's famous for its fine wines - just what you need at the end of a vigorous day!

End Of Article
2
HOTELS SELECTED FOR YOU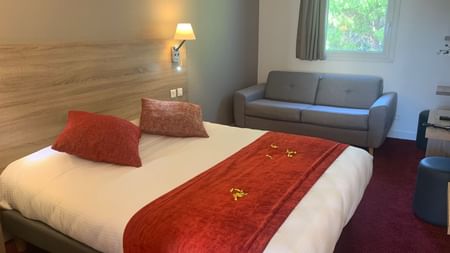 Nîmes , France
The Originals City,
Hotel Costières, Nîmes 205, rue Tony Garnier Ville Active, 30900 Nîmes
See on map
WiFi

Air-conditioned room

Free hotel car park

Pets admitted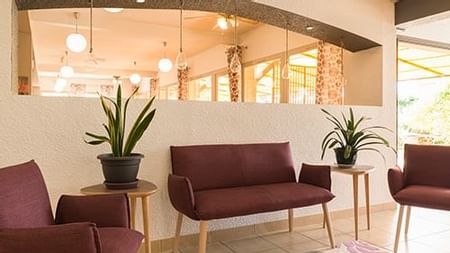 Valence , France
The Originals City,
Hotel Valence East

(Inter-Hotel)

Place Jean Rostand, 26000 Valence See on map
Restaurant

Seminar rooms