Plan your meeting event with The Originals Hotels
Plan your meeting event with The Originals Hotels
The best business events happen when everyone is in the zone. A great location can really help, and France certainly has some of those! What's more, when you combine work with pleasure, that makes for a trip that ticks all the boxes. If you're looking for somewhere special for your next congress, seminar or meeting, read on.
Unlock our Originals Work and start planning your next seminar in France.
The best international facilities
If you need the best business facilities for events in France, you could benefit from taking a look at our hotels. Take La Berteliere Rouen, The Originals Relais for example. This charming four-star Normandy hotel has nine meeting rooms, all with natural daylight and top-notch facilities. For when you need to break out, the city of Rouen has much to see, including its famous cathedral.
Providing a rural retreat for your focus and enjoyment, Moulin de Daverdisse, The Originals Relais is one of the finest venues for seminars in France and Belgium. Their high ceilinged Lesse room offers everything you require for high-end business meetings and easily converts to a cocktail lounge or banquet hall for evening leisure. All this in the beautiful air and landscape of the Ardennes - your guests are sure to be at their best!
Work and leisure for special events in France
Depending on your business needs, you may choose to focus more on leisure. This can be just as important for winning clients or forwarding ideas. In which case, consider some of France's most exotic locations, like the Alps.

Located in the Beaufortain Valley, near Mont Blanc, Chalet-Hotel La Ferme du Chozal, The Originals Relais is a great option. Your delegates can enjoy winter or summer sports in the mountains, as well as relax in the hotel's extensive spa. Of course, the hotel also has excellent facilities for business events. The naturally lit meeting room can accommodate up to 50 people, with state of the art equipment, not to mention views of Mont Blanc!
Coworking in France
Coworking is another good option in our hotels. Hostellerie Pointe Saint-Mathieu, The Originals Collection, with its splendid Brittany location, provides three modular seminar rooms, which can be adapted for all requirements. Each is fully equipped, with unparalleled views out to sea - and the very freshest air, should you venture outside!
We hope we've offered you some inspiration for your next business congress in France. Why not take a closer look?
3
HOTELS SELECTED FOR YOU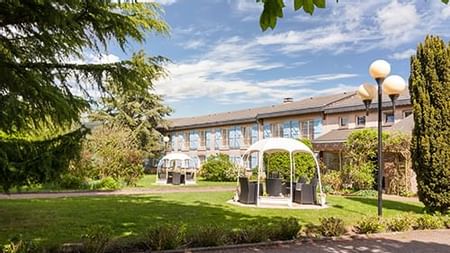 Saint-Martin-du-Vivier , France
La Berteliere Rouen,
The Originals Relais

(Qualys-Hotel)

1641, avenue du Mesnil Gremichon, 76160 Saint-Martin-du-Vivier See on map
WiFi

Bycicle premises

Free hotel car park

Pets admitted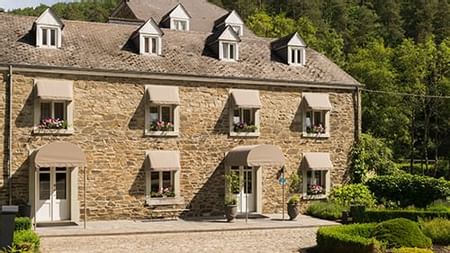 Daverdisse , Belgium
Moulin de Daverdisse,
The Originals Relais

(Relais du Silence)

Rue de la Lesse, 61, 6929 Daverdisse See on map
WiFi

Bycicle premises

Free hotel car park

Restaurant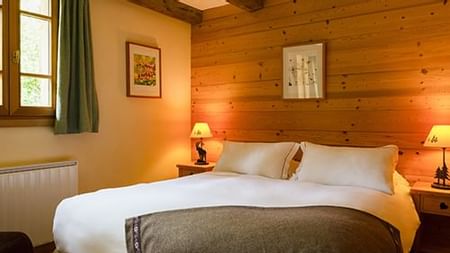 Hauteluce , France
Chalet-Hotel La Ferme du Chozal,
The Originals Relais

(Hôtel-Chalet de Tradition)

361 Route des Combes, 73620 Hauteluce See on map
WiFi

Free hotel car park

Restaurant

Electric vehicle charging station
Subscribe to our newsletter to receive our latest offers
SUBSCRIBE