The best kayaking places to discover Dordogne 
The best kayaking places to discover Dordogne 
Discover a hidden side of France with The Originals Hotels when you go canoeing in Dordogne. You'll enjoy a holiday packed with adventure and excitement, exploring some of the most beautiful riverside landscapes in Europe. Book now your accommodation in Dordogne with our Culture and Nature Offer 
Vitrac 
Head to Canoës Loisirs in Vitrac to begin your adventure. This picturesque spot has a natural beach where you can relax your sore muscles, as well as a picnic spot and a playground for the kids. Hôtel Albizia, The Originals City in Sarlat-La-Canéda is in the nearby town of Sarlat and will give you a touch of luxury after a day on the water. 
The Three Castles 
Canoë Safaraid offers adventurers the chance for a kayak Dordogne adventure. Leave Saint-Sozy and spend an afternoon on the water. Families with kids can opt for a gentle trip, while others will enjoy the full journey that takes in the sights of three gorgeous châteaux along the way. The nearby Le Relais de Castelnau, The Originals Relais is the perfect spot to stay. 
Valée Vézère 
Stay at the delightful Le Moulin de Mitou, The Originals Relais hotel for your canoe holiday in France. By day, you can paddle through the stunning landscapes of St-Léon Sur Vézère, where you'll see beautifully authentic medieval villages. 
Beynac 
Pick up your Dordogne river canoe with Canoë Détente, just 4 km from Beynac. Various excursions are available; the longest will take you a full 28 km down the winding river, past beautiful castles and quaint villages. Relax in the evening at Hôtel Brive-La-Gaillarde Nord, The Originals Relais, you deserve it! 
Vézère 
Canoëric offers both canoes and stand-up paddleboards, allowing you to try something different. Routes of just 5 km allow the kids to join in, while lengthy 26-km journeys will keep thrill-seeking adults happy, too. Stay at Hotel Saint-Roch, The Originals Relais for your creature comforts after a day on the river. 
Brantome 
Great for groups, Brantome Canoë will let you take 3-seater family canoes, and also offers you stand-up paddleboarding. Hotel Restaurant Les Coquelicots, The Originals Relais is a relaxing 3-star hotel nearby. 
Eyzies-de-Tayac 
Enjoy a relaxing evening at Hôtel Figeac, The Originals Access before making your way to the base for Canoë AVCK. As you paddle through the water, you'll see stunning limestone cliffs, ancient monuments, and nature in all its splendour. 
Whatever you choose for your river adventure in Dordogne, make the dream possible with The Originals Hotels.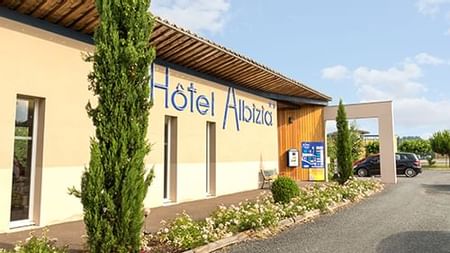 Sarlat-la-Canéda , France
The Originals City,
Hotel Albizia, Sarlat-la-Canéda

(Inter-Hotel)

Route d'Alsace Prentegarde Nord, 24200 Sarlat-la-Canéda See on map
WiFi

24h access by automatic teller

Air-conditioned room

Free hotel car park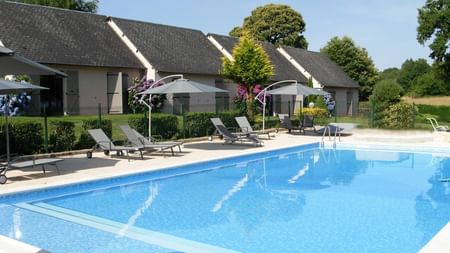 Saint-Pardoux-l'Ortigier , France
Hotel Restaurant Les Coquelicots,
The Originals Relais

(Inter-Hotel)

La Croix-de-Fer, 19270 Saint-Pardoux-l'Ortigier, France, 19270 Saint-Pardoux-l'Ortigier See on map
WiFi

24h access by automatic teller

Air-conditioned room

Free hotel car park
Subscribe to our newsletter to receive our latest offers
SUBSCRIBE