Your travel guide to Saint-Étienne
Saint-Étienne lies about 60 kilometers from the city of Lyon in the Auvergne-Rhône-Alpes region. The administrative capital of the Loire department, the city has just under 180,000 inhabitants. Saint-Étienne hosts a world-renowned design biennale, a two-week showcase which is the grandest of its kind in the entire country. Saint-Etienne is also one of the greenest French cities with more than 700 hectares of parks and public gardens. In 2000, the city got the label "City of Art and History" which help the city to upgrade the image of an industrial city into a more trendy one.
Heritage, Discoveries, Greenery
OUR HOTELS IN AND AROUND SAINT-ÉTIENNE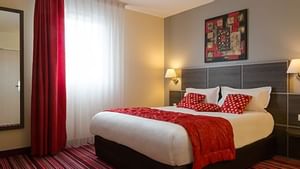 Andrézieux-Bouthéon , France
The Originals Boutique,
Actuel Hotel, Saint-Etienne Airport

(Qualys-Hotel)
View Hotel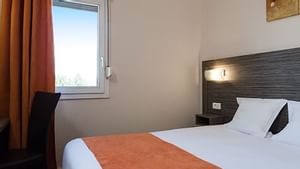 La Ricamarie , France
The Originals City,
Hotel L'Acropole, Saint-Etienne South

(Inter-Hotel)
View Hotel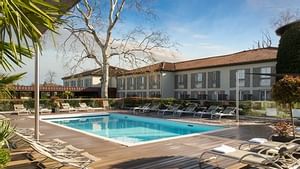 Saint-Galmier , France
Domaine de la Charpinière,
The Originals Collection

(Relais du Silence)
View Hotel
SAINT-ÉTIENNE : BE INSPIRED
What to do, to see, to hear...
Transports in Saint-Étienne
Saint-Étienne - Bouthéon Airport is about eight miles from the city centre. High-speed rail services come through Saint-Étienne from Paris by way of Lyon. Local public transport includes both buses and trams. Bank on a trip of about eight hours if you choose to drive from the northern French seaports of Boulogne or Calais.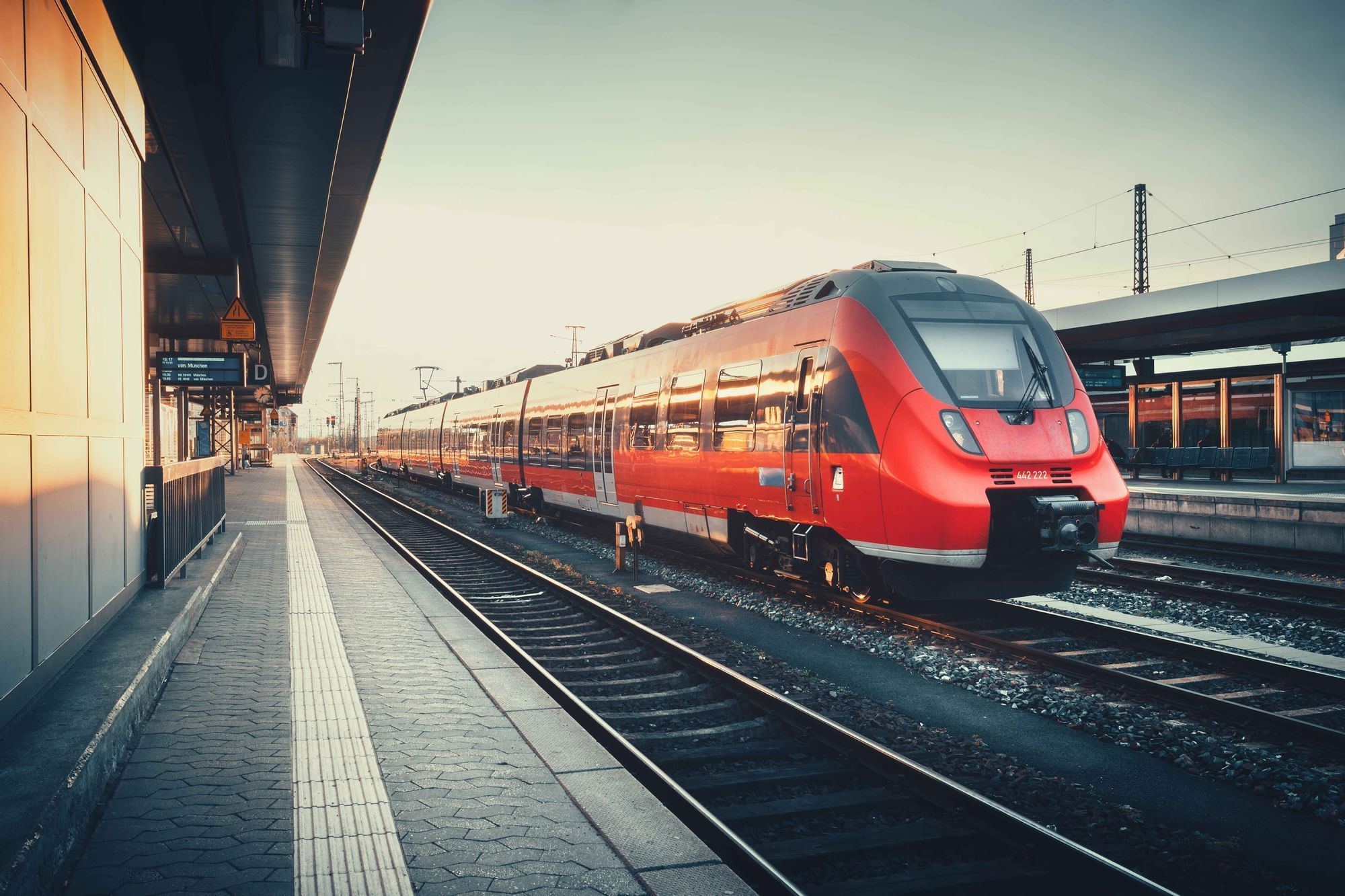 When to go to Saint-Etienne ?
Summer is a great time to enjoy the city and the wider region around Saint-Étienne because it enjoys a remarkably low number of rainy days. There is a Festival of Burlesque Art which is held in February and the truth is that any month of the year is a good time to come to this corner of France. Increasingly popular, the Festival les Jazzeries d'hiver takes place each January and there are other music events, such as Festival Trax, held later in the year.
What to do in Saint-Etienne ?
Be ready to get fit during your stay in Saint-Etienne. Built on 7 hills, the city is indeed a succession of climbs and descents. You can enjoy a peaceful stroll and admire the old buildings standing as the last vestiges of the industrial past of the city. Visitors will enjoy plenty of things to do in the city. Indeed, Saint-Étienne has activities to suit everyone:
CYCLING 

Intrepid cyclists will love the challenge of the Col de Grand Bois. This mountain pass is within striking distance of the city and it provides some great views over the area.  
 
ROCHER CORBIÈRE

Rocher Corbière is a crag that is just outside of the city which rock climbers will love. Les Échandes is another good climbing spot, located just off the Loire River. 
ZÉNITH DE SAINT-ETIENNE

Zénith de St Etienne is a purpose-built music arena which attracts some top names to play at it. Music lovers can also try the Opéra de Saint-Étienne in the city centre. 
The best restaurants in Saint-Étienne
Saint-Etienne
Un Éléphant dans Un Jeu de Quilles
The oddly-named Restaurant is an up-and-coming eatery with a quickly developing reputation for simple, but excellently cooked food. It offers menu ju jour as well as à la carte dining.